Shall we take a stroll down memory lane? A Look Back at 2012.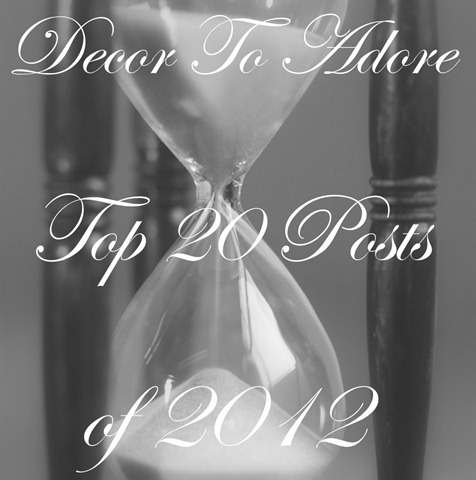 A Look Back at 2012
Early in the year napkin rings were created from scraps of antique fabric and lace.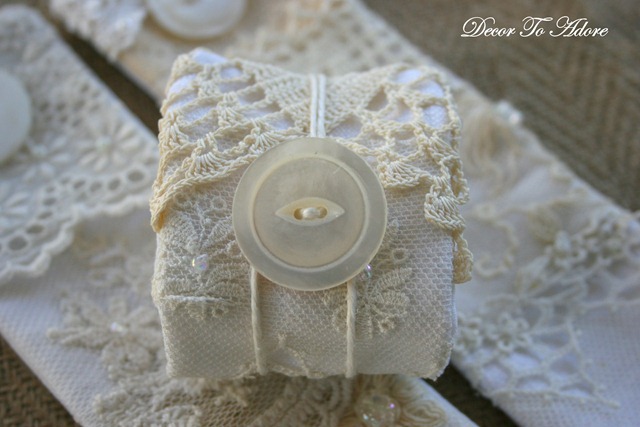 February brought forth Valentine bon bon baskets.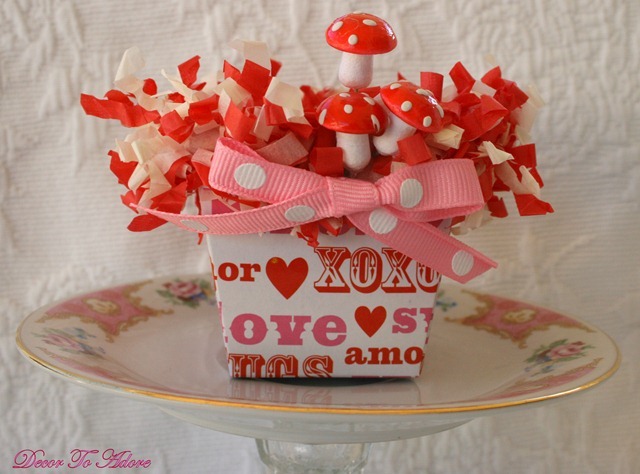 March was filled with such floral fancies like the Daisy chair…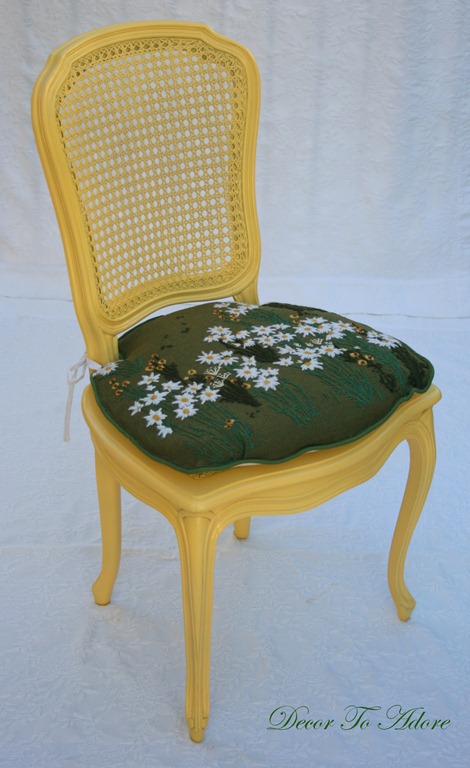 Spring
…a $7 springtime wreath…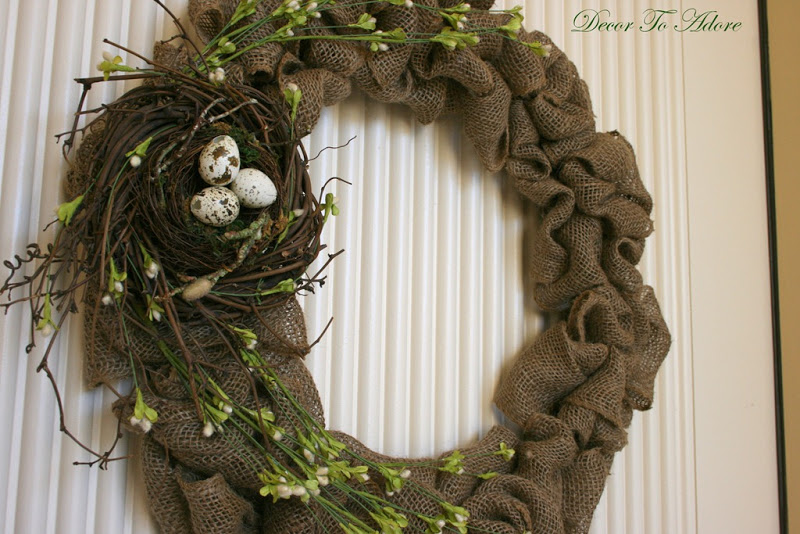 …and a springtime terrarium tutorial.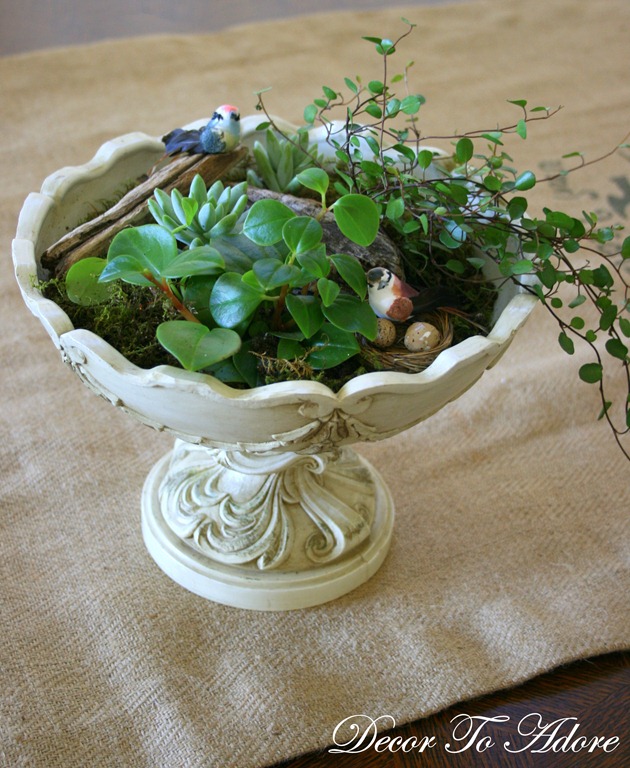 April sprung forth with vintage-inspired resurrection eggs.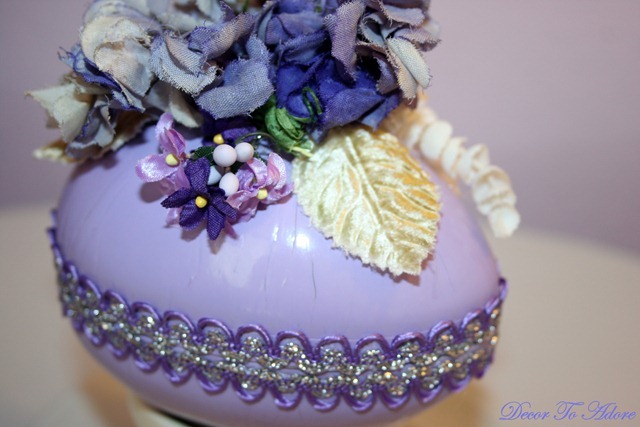 As well as a necklace holder made from a vintage window.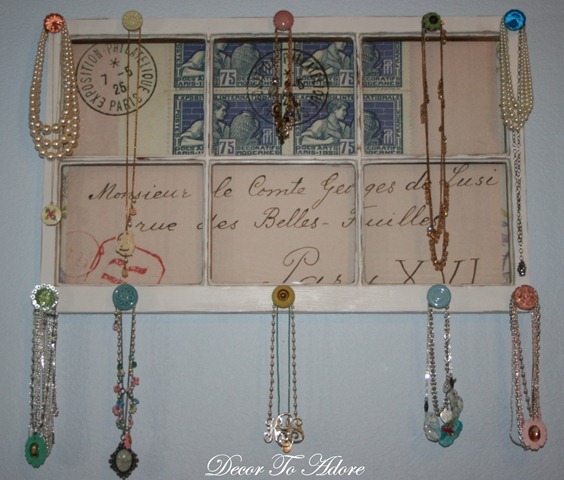 May brought with it a collection of lampshade knockoffs.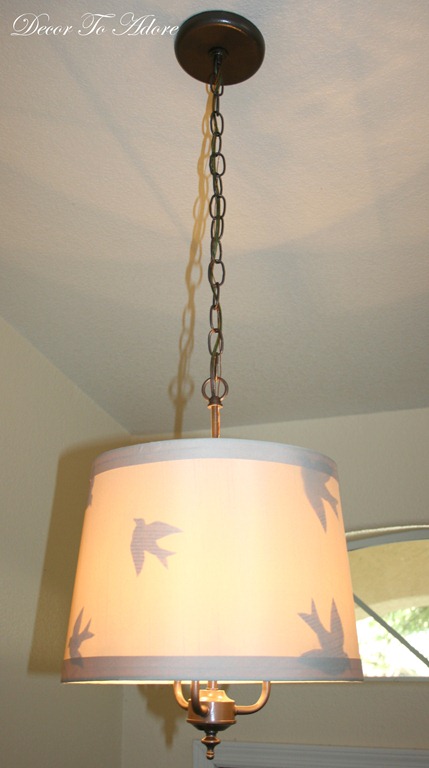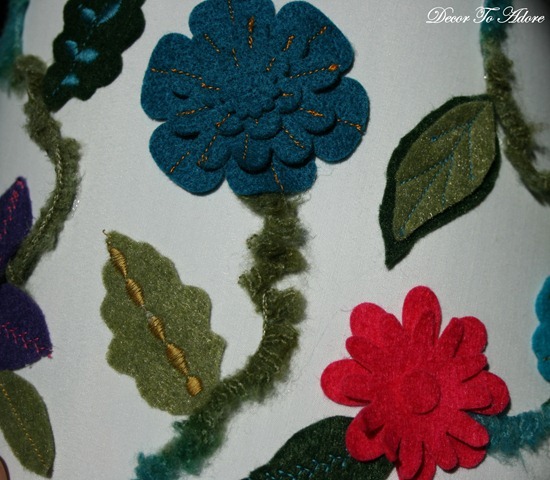 Summer
June ushered in a complete organization via vintage spice jars.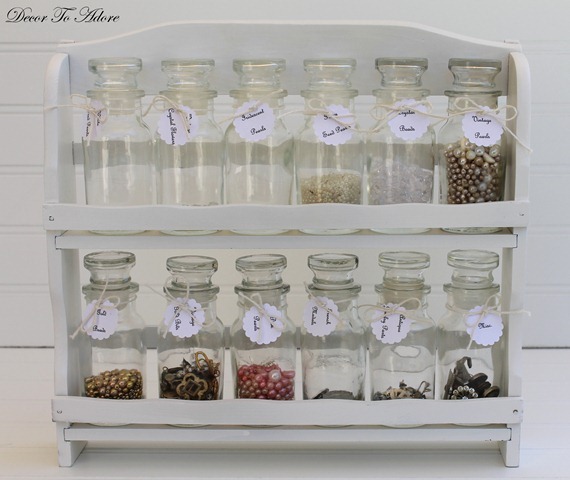 In July Sweet Boy shared that anyone can install a light fixture~ even a10-year-oldd!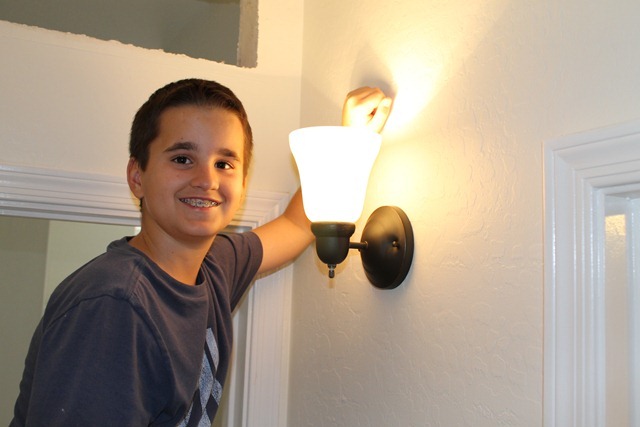 During the hot month of August I asked "Does your home tell your story?"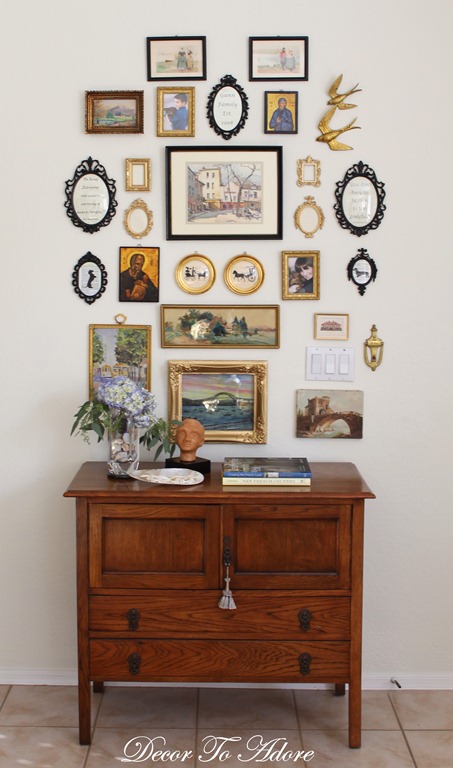 September's bounty included a painted Provençal buffet.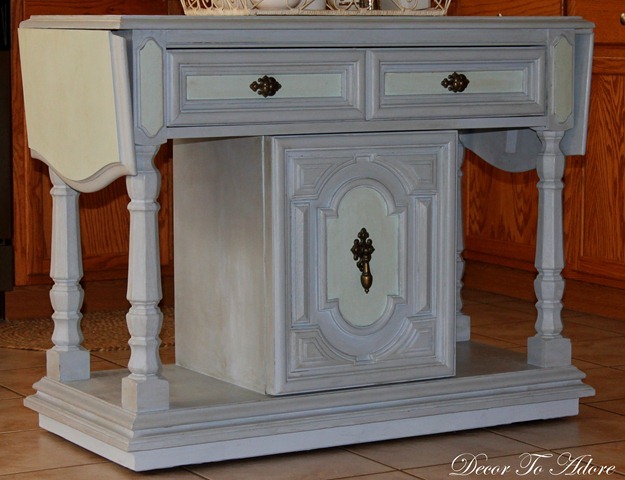 Fall
I challenged myself to write 31 posts in October and actually did it. Here are a few posts from the "31 Days of Décor" series that continue to be viewed again and again.
"Create a Fabulous Front Porch for Under $10."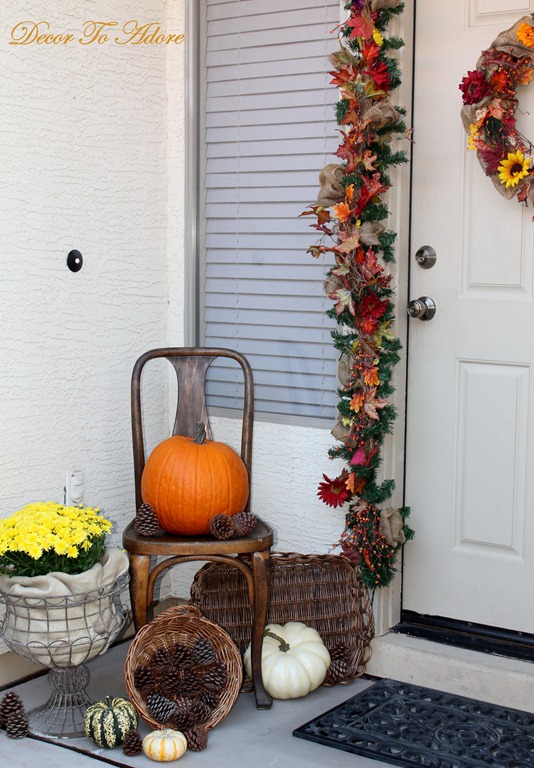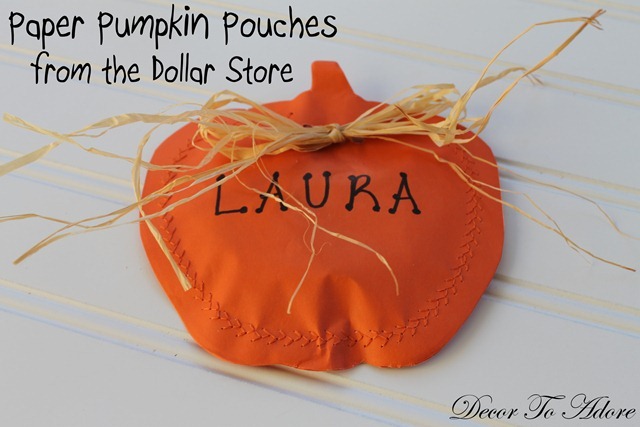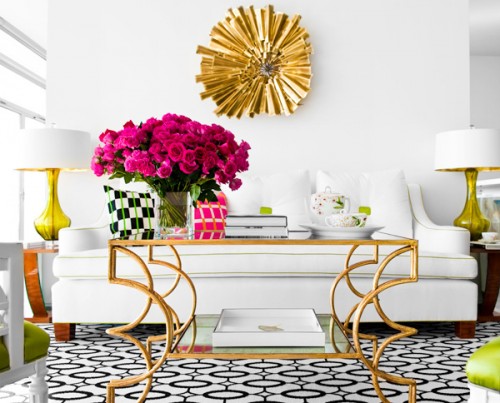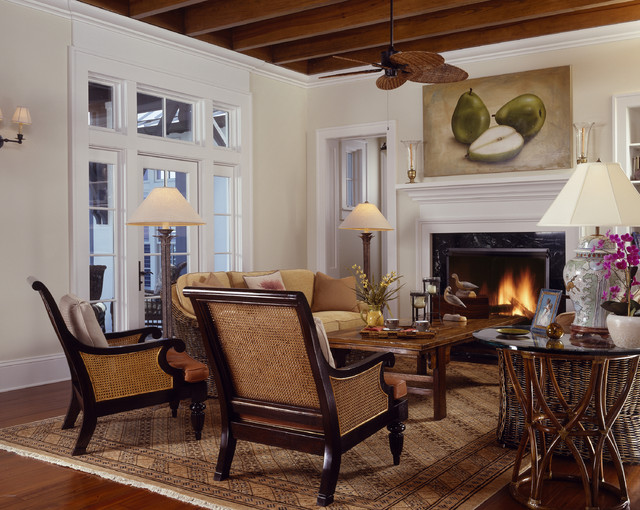 With the holidays approaching all thoughts turned towards home in November.
"Colonial Style" was adored by many.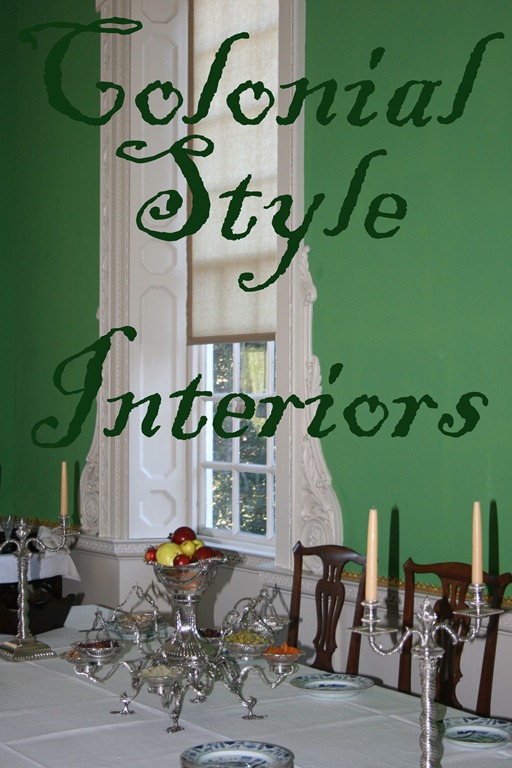 Winter
The "Colonial Wreaths of Williamsburg" was a huge hit.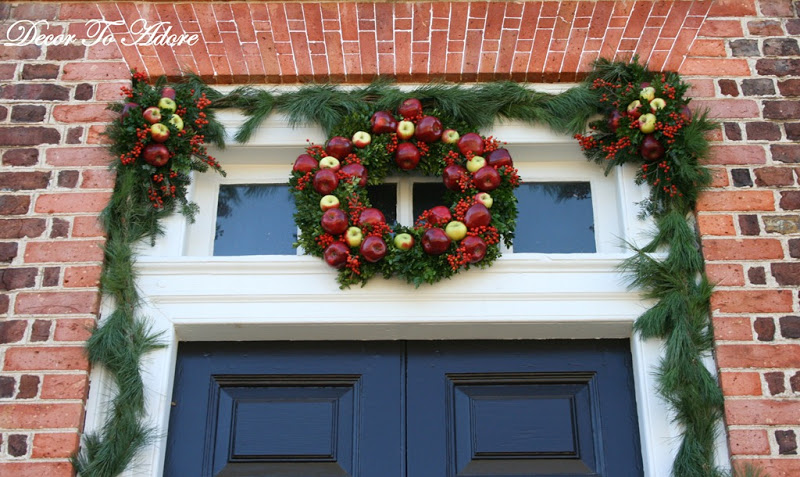 As the year began to draw to a close holiday merriment was as high as Santa's sleigh. While several of DTA's holiday-themed tutorials whirled around blog land, your favorite December post was the entire collection of DTA's Christmas décor and crafts:
These past few days I've been working on decorating my office, hanging a vintage light fixture and trying to talk Mr. Décor into painting the kitchen cabinets. It appears that 2013 will be full of future favorites!
Laura