I recently had two bare naked lamp bases which caused me to create a folder of lampshade ideas.  I thought I'd share some my favorites from what I found.
Folly & Glee uses vintage barkcloth and other vintage materials to create their lampshades.
This amazing fois bois lampshade from Mandi really lights up my life. (Oh you knew that bad pun would appear in this post sooner or later. 🙂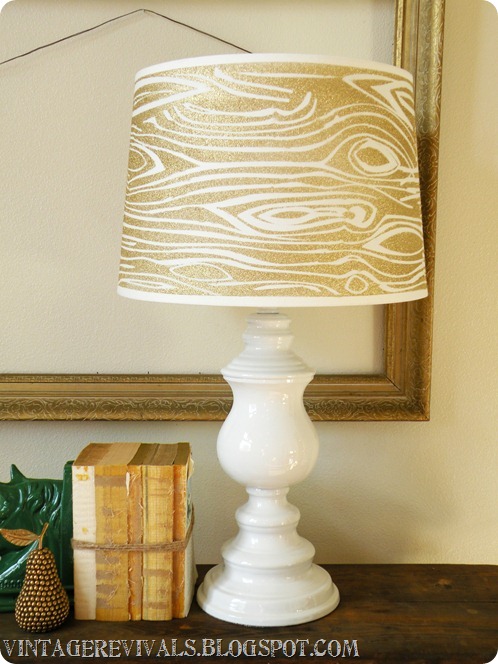 These Radiance lamp shades are lovely. I imagine that you could DIY by painting your own scene on a paper lampshade. 
You know I was ALL over this: DIY Dyeable shades. Jenny also lined the interior of her shade with silver paper and they rock! Is anyone else thinking ombre?
Why don't I have a little girl living at home anymore? I might have to just make a Dottie Angel inspired shade for the big girl.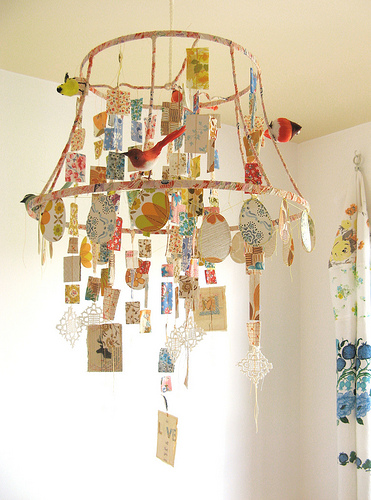 Eclu is inspiring me to create a new lampshade for Sweet Boy's travel themed room. I just might be searching for an old map and a paper punch right now. 🙂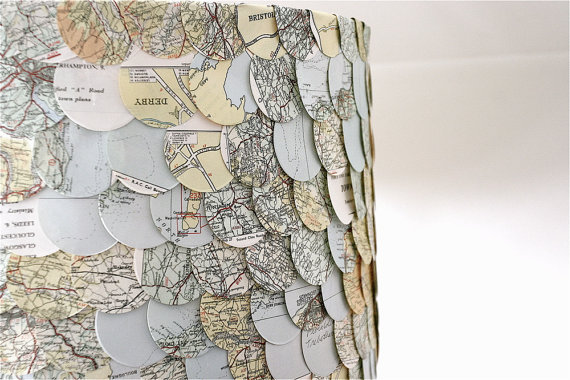 Ruling the Roost created this Mr. Décor approved shade.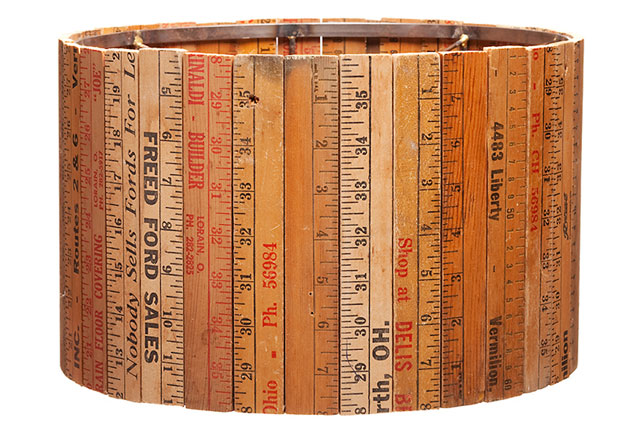 Did you know that if you google "Doily Lampshade" you get over 10,000 delicious offerings? I like this somewhat eclectic blend of modern granny chic from Elsie.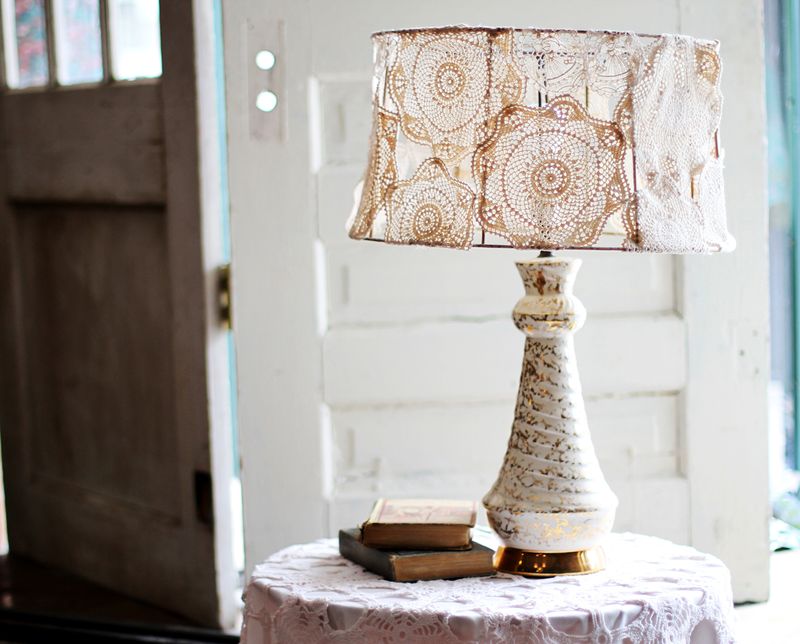 Ok, this is more of a chandy versus a lamp shade, but I adore it. Shannon South, of reMade USA, is the amazing designer behind this fabulous fixture. I also found a pretty good DIY post HERE.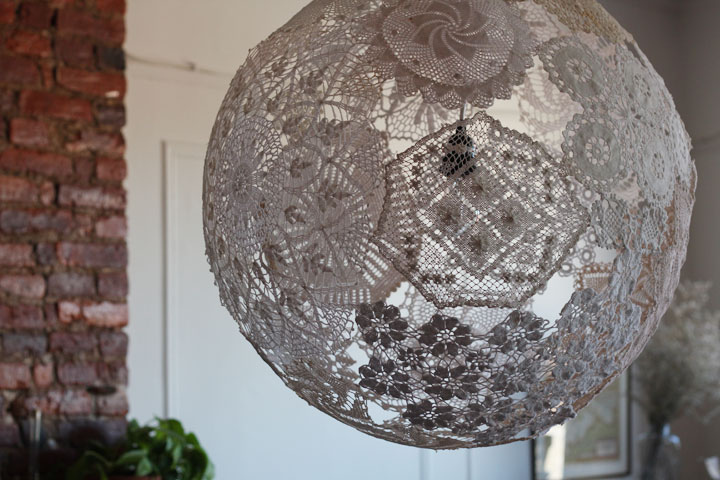 While this is not my favorite color combo, I like the idea. The tutorial can be found HERE.
If I were going to make a shade for my new lamps I believe my most adored idea would be this slipcovered shade by uber talented Lauren Ross.
As you may know I have made my own DIY lampshades before so I am not opposed to creating a little something.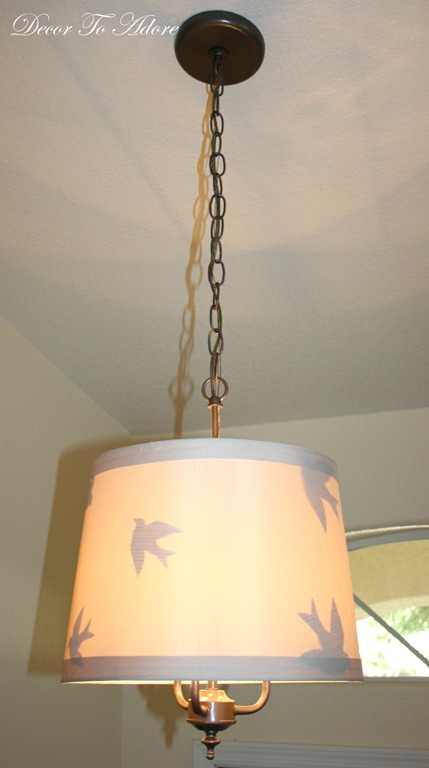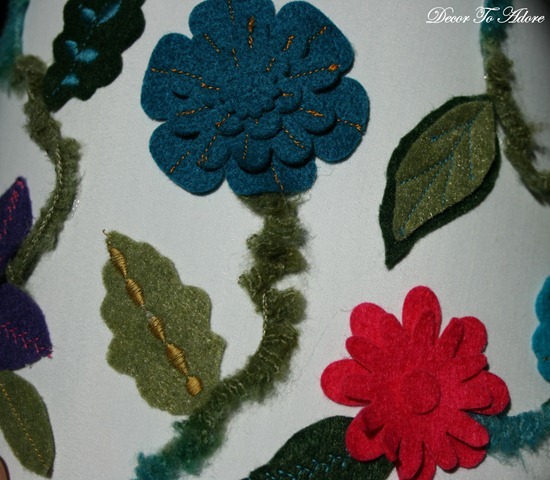 But in the end I went with simple linen shades I found on clearance at Homegoods. My total cost per lamp:
Lamp base $19.99
Lamp shade $11.99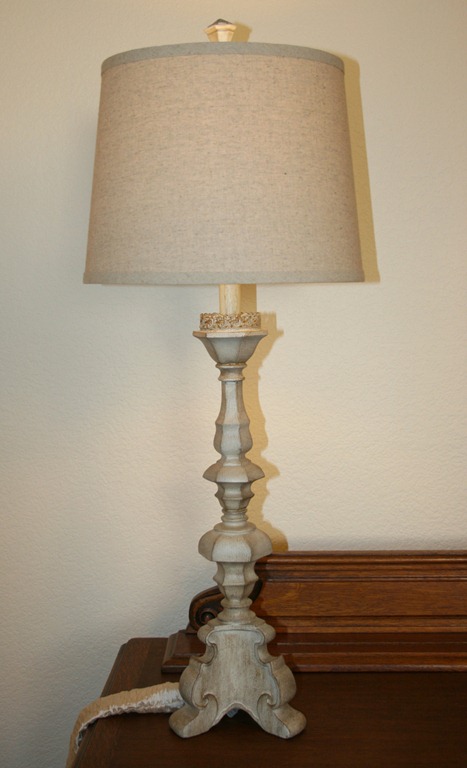 While the Aidan Gray Paris Flea Market lamp made of beautifully carved wood still makes my heart beat faster I think I created a pretty good knockoff AND saved $405.36.
I received several comments/emails regarding my cord covers. An easy peasy tutorial will be coming soon.
Laura