Last week I gave you a sneak peek at the springtime jewelry holder Mr. Décor and I created from a old window.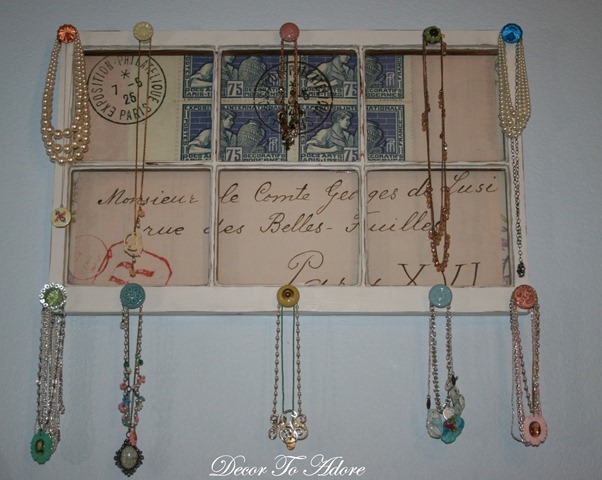 I have had this old window sitting in our garage for oh, eight years. It was keeping company with a lot of other stuff I talked about HERE, HERE and HERE. I like to think of myself as a hoarder collector of interesting pieces. But recently I have been spring cleaning with a vengeance and have developed a "use it or lose it" mentality.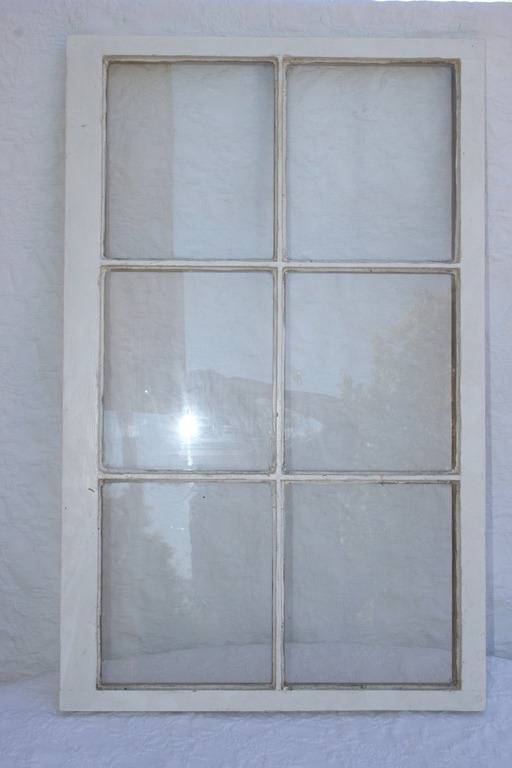 I found inspiration from this image and decided to take the idea and make it my own.
Of course for me the worst part of a project like this is the math. I love calculators for dividing up a length of wood to determine where the knob placement, IE drilled holes, should be. I used a ruler, pencil and a little something I call "eyeballin" to make my marks.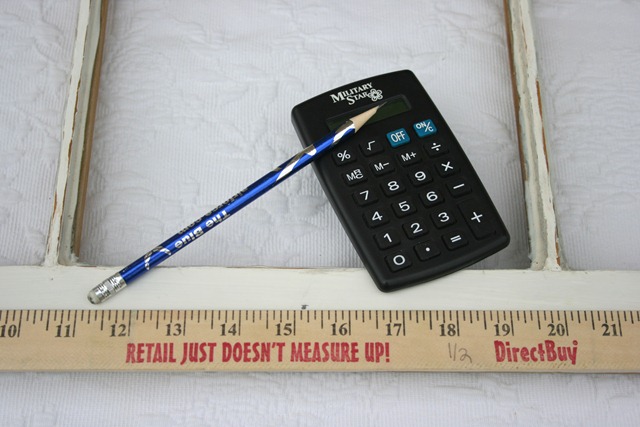 Mr. Décor has a degree in aeronautical engineering. Yes, that is B.S. (Bachelor of Science 🙂 His Master's is in business with a fancier title I can't remember. So he likes to use tools such as the square…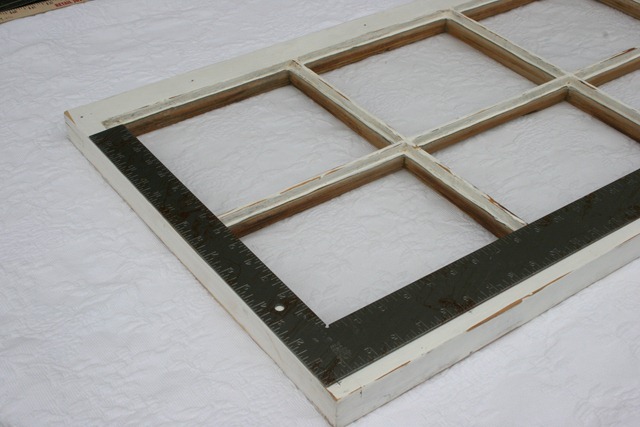 …and the slide square which provide really precise measurements for you to then mark and drill. The method of choice is yours.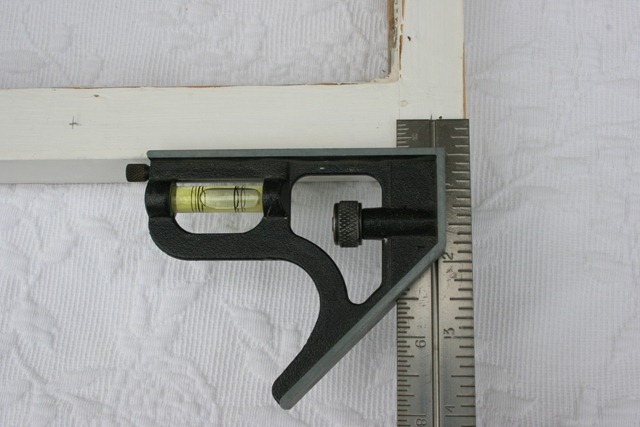 I collected eight knobs from two different Hobby Lobby stores. Five were purchased on a 50% off sale and three were in an almost free clearance bin. Two pieces of hardware (It has to be called hardware if it is from a nice store. 🙂 came from Anthropologie. I was thankful that our darling daughter works for the company and therefore I got a nice discount. The total cost of the 10 fancy schmancy knobs was $20. If you have purchased hardware recently then you may now nod your head when I say "That's a REALLY good deal."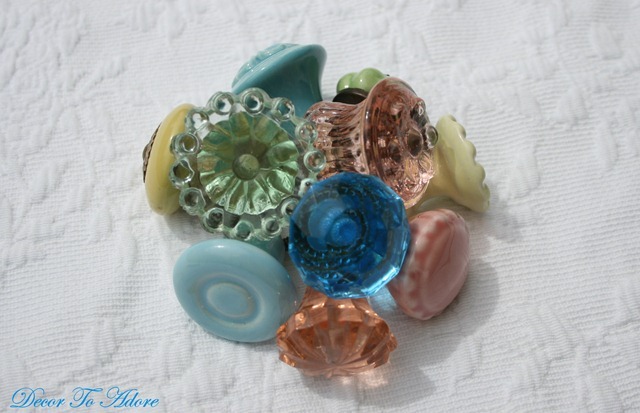 Now this next step might be repetitive for some, but for others here is a good way to determine which drill bit to use. Select a few bits as well as your knob.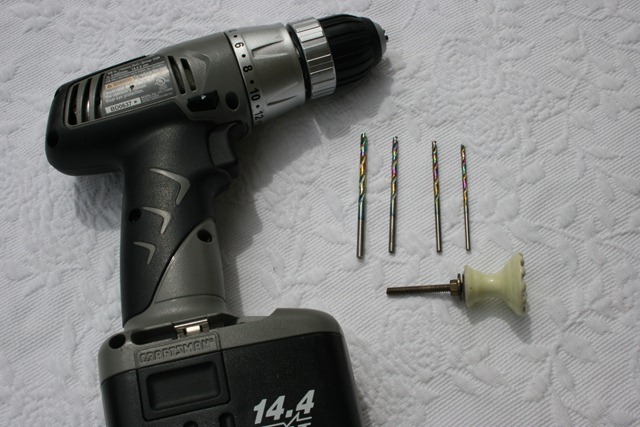 Measure the screw of the knob against the drill bit. This drill bit was still a "bit" too small as you can see the "teeth" of the screw behind the bit. So we went one more size up.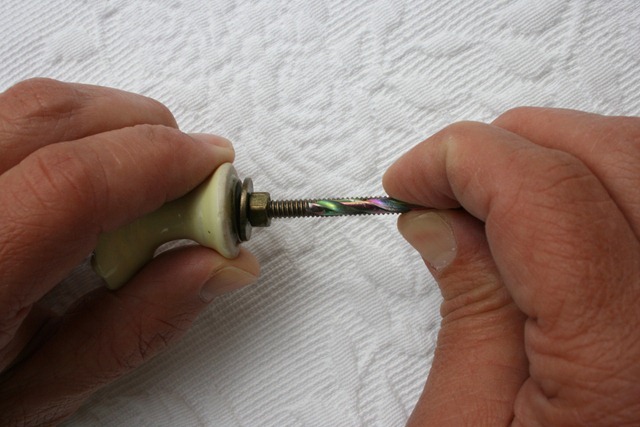 Mr. Décor and I like working together. While I drilled my side of the window he held the frame to keep it steady. I am sure that he also scratched his head admired the view of his wife wearing a scarf and gold flats during a home improvement project. Doesn't everyone?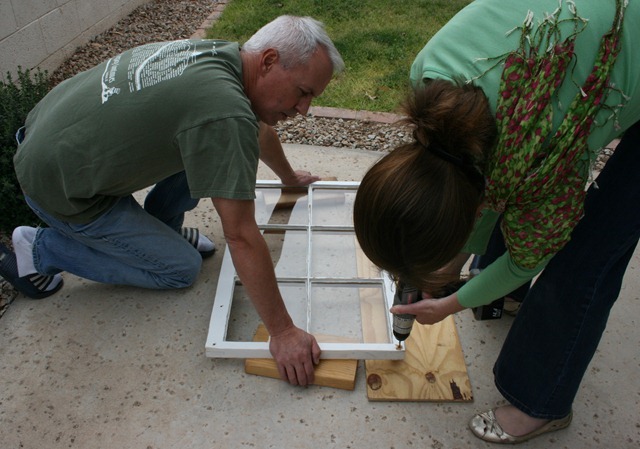 Then our roles were reversed and I held the frame while he drilled his side of the window. Sweet Boy wanted to make sure that I told you he took the pics of his mom and dad working. (I almost typed drilling instead of working, but those of you with dirty minds might have raked me over the coals. 🙂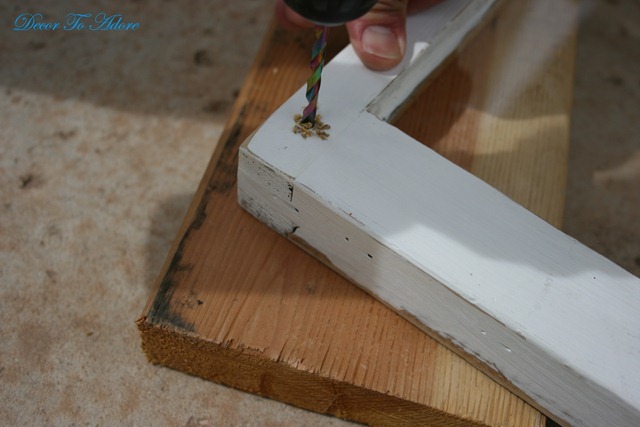 Doing a fit check. It appears that both of our measurements were satisfactory.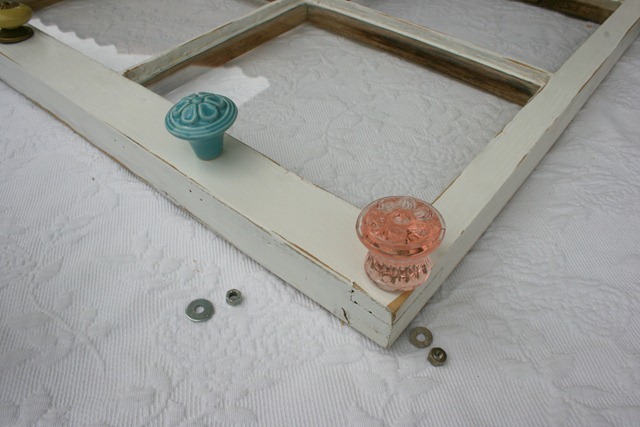 A few of the knobs had fairly long screws attached and since we needed the window frame to sit flush against the wall they had to be shortened.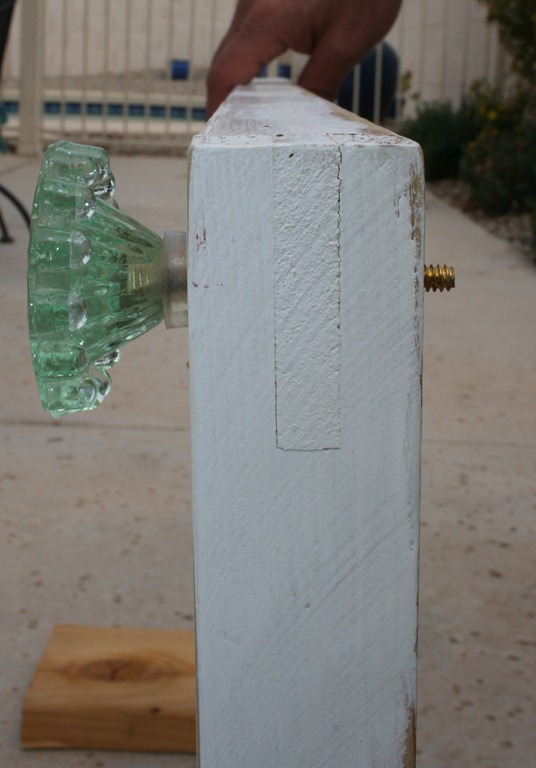 A mark was made on the gold screw with a red sharpie. The knob was placed in a vice and cut to the shorter length with a hacksaw.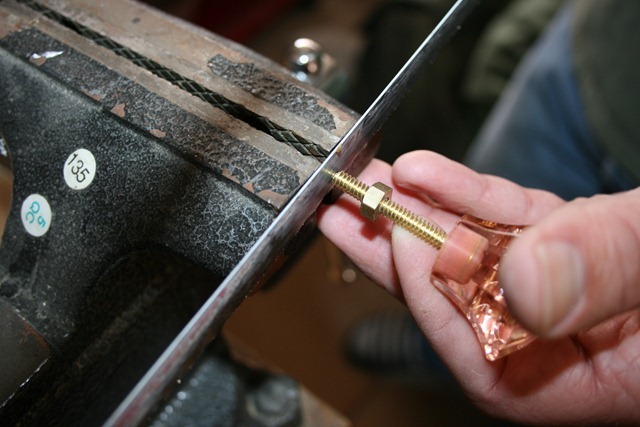 The newly cut screw had a few rough edges that were made smooth with a metal file.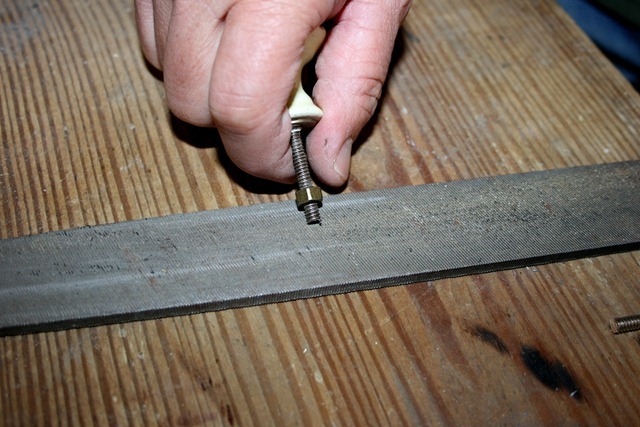 While the window frame could have been hung up on the walls as is, I liked the idea of lining the back with paper. I found the perfect piece of wrapping paper at Papyrus. It was $5 for one sheet which is ridiculous but the heart wants what the heart wants. I got it home and guess what? It was too short.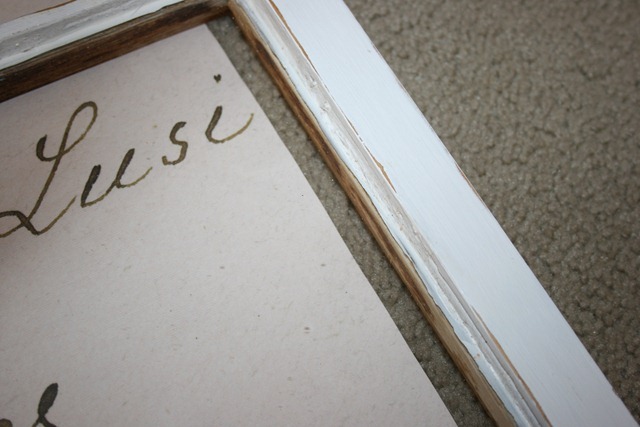 I looked around a bit and of course could not find anything else I liked. So I just glued some other wrapping paper I had to the edges. I told myself that once I put the necklaces on I wouldn't even notice and I don't. I just love the details of this wrapping paper too much.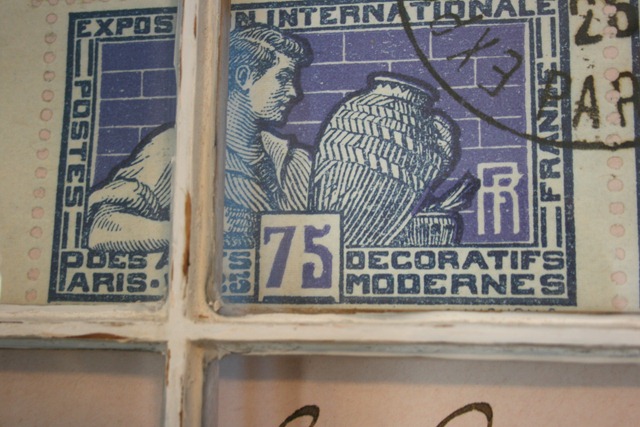 I attached the paper to the back of the window frame with scrapbooking tape so I can change the paper whenever I want. I am still on the hunt for four more knobs. It might take awhile. You guys know I am pretty particular. It is both a blessing and a curse.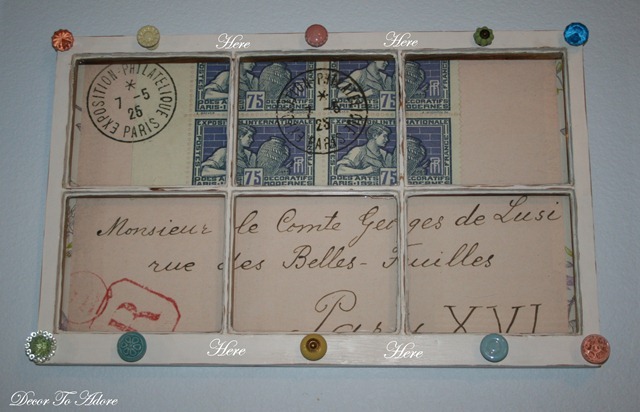 We used a heavy duty ring hanger (from the framing section of the craft store) on each side to hang the window on the wall next to my dresser in the bedroom. I keep piling on the baubles and it is still holding strong.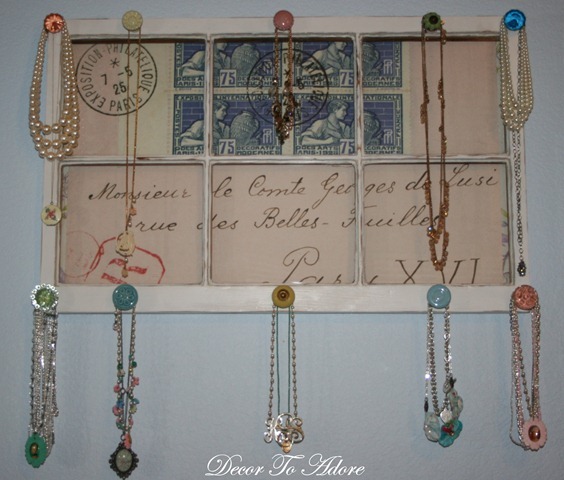 So tell me, would you make this gem of a project?
Laura
Linking to some of the very best blogs I read.
The DIY Showoff,  Addicted to Decorating, Today's Creative Blog, Someday Crafts, Tip Junkie, Miss Mustard Seed, Tater Tots & Jello, Savvy Southern Style, The Shabby Nest ,