Hello sweet friends! Welcome to A Very Vintage Easter Tour a blog hop featuring vintage Easter joys. It has been organized by the delightful Amber of Follow The Yellow Brick Home.

A Very Vintage Easter Tour
If you have arrived at Storybook Cottage via Panoply you are most welcome. My dear friend Rita is truly a master at creating happy spring tablescapes!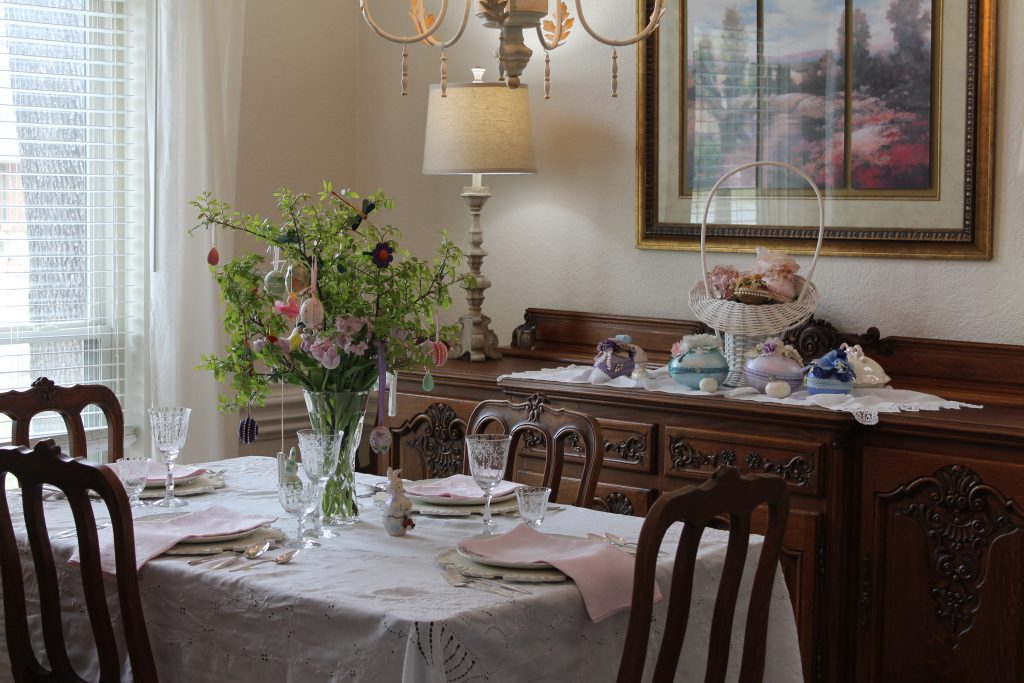 In our formal dining room, the centerpiece is the Easter tree.
Most of these handcrafted treasures were collected while we lived in Germany.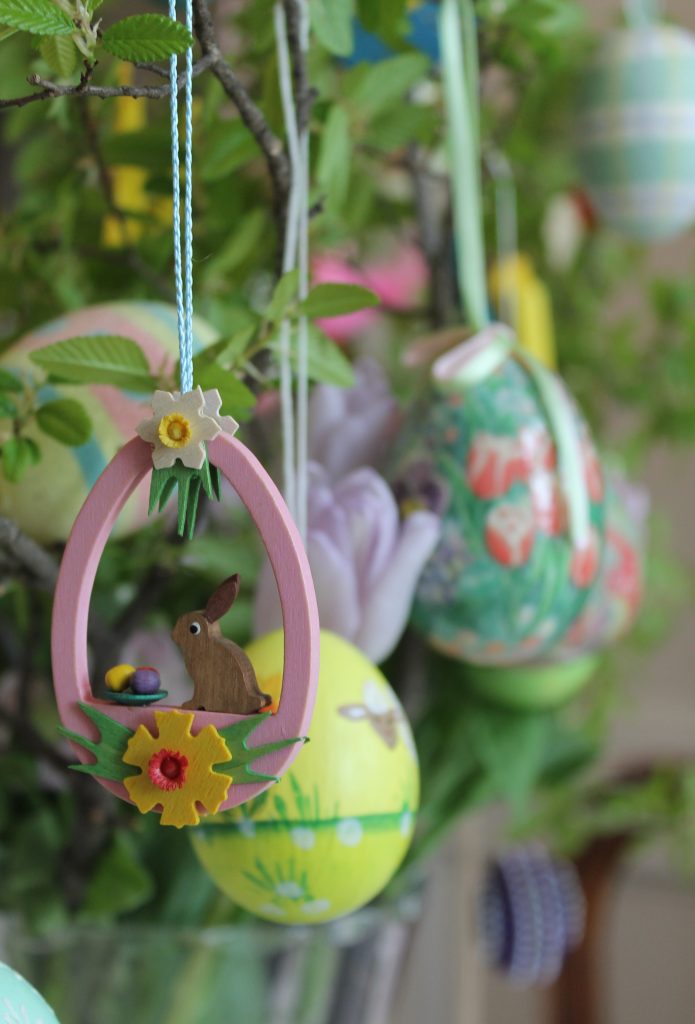 The sweet boy and girl bunny candy containers were treasures I gathered years ago for my children.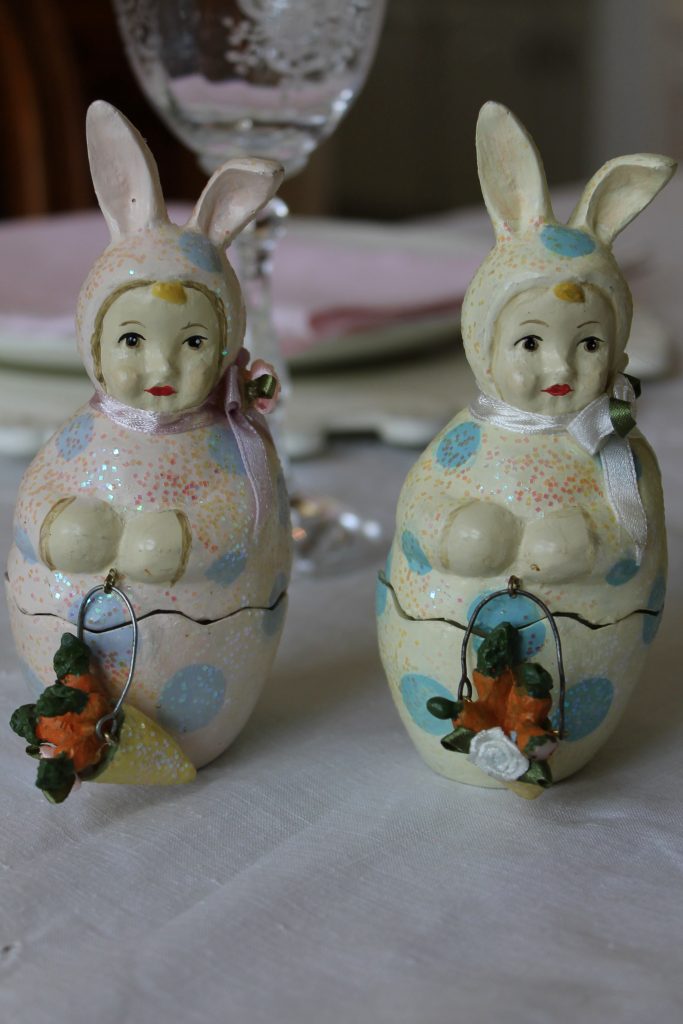 Earlier this week I shared a vintage-inspired Best Nest placeholder tutorial.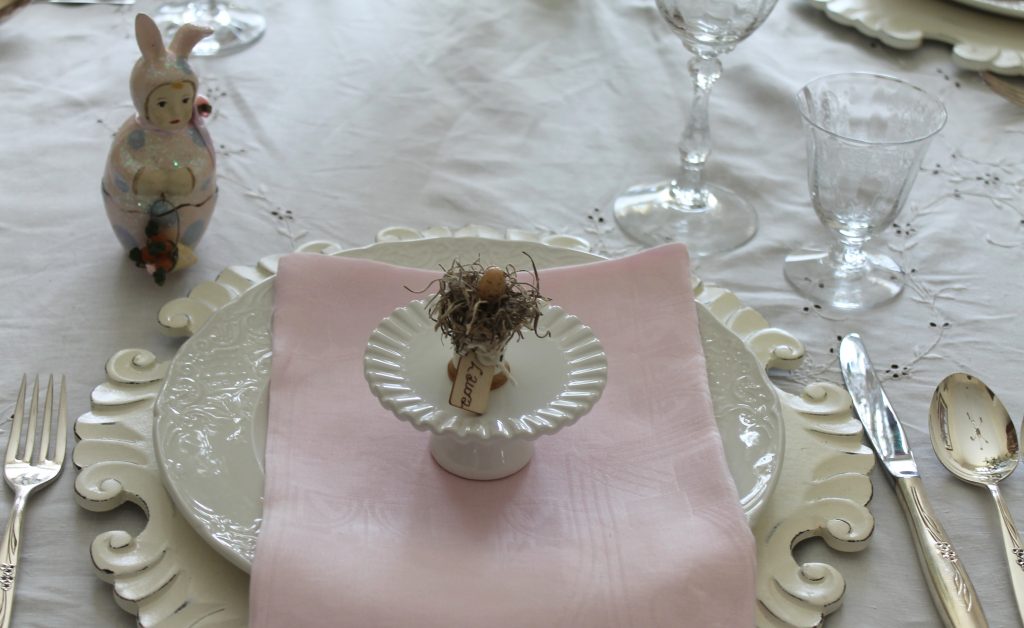 Over on the sideboard, a vintage Easter basket holds a few of the Resurrection eggs I made six years ago.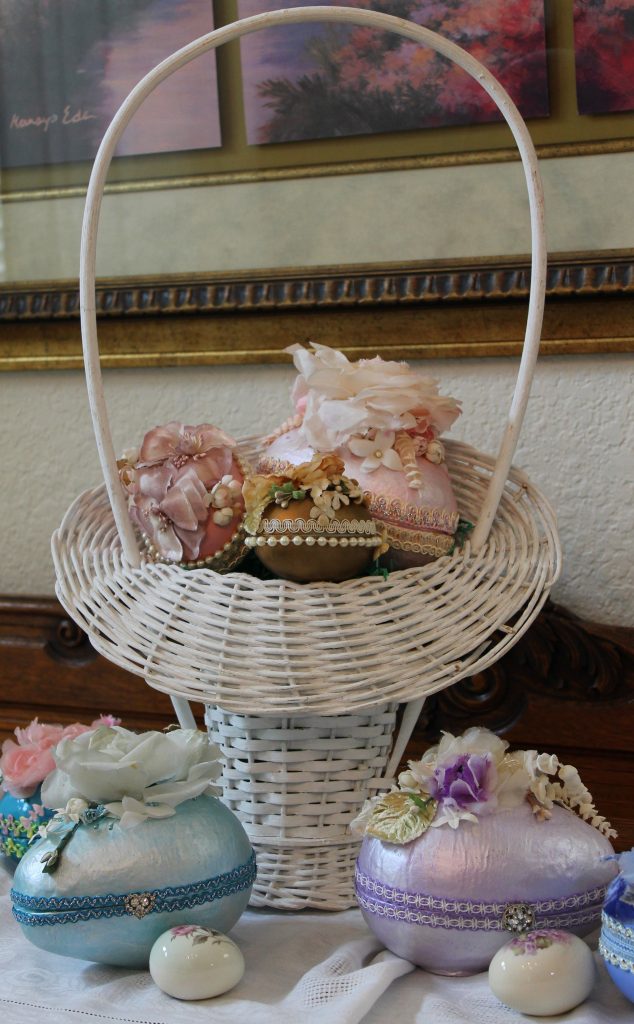 During Holy Week we enjoy reading a special bible verse each day. The verses and an accompanying token are tucked inside of the eggs.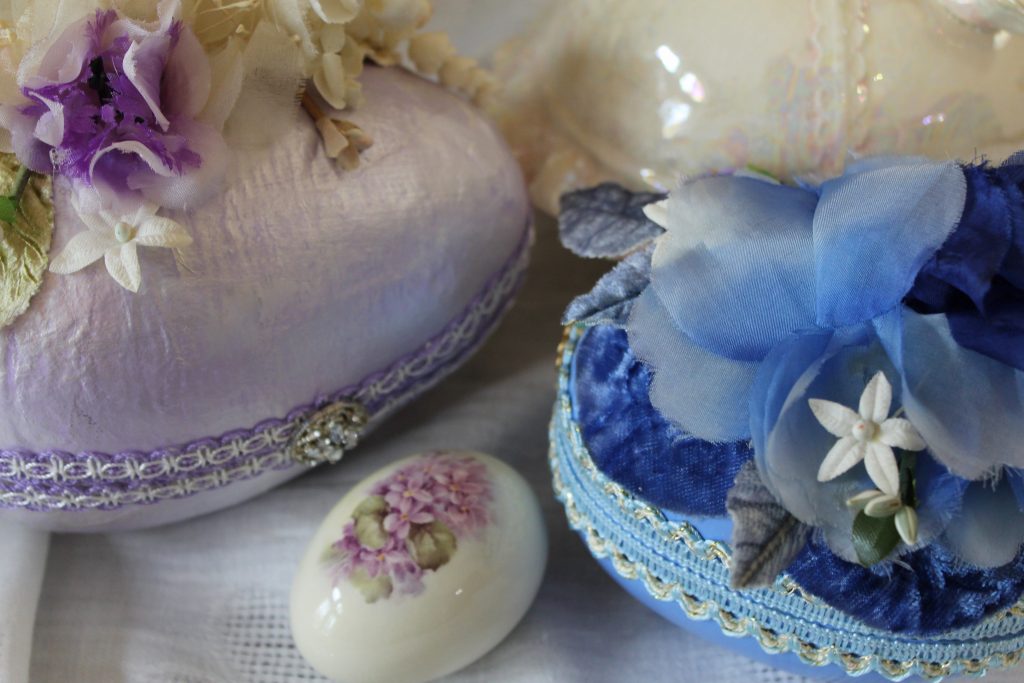 Although I shared my spring home tour just last week I did tuck in a few new Easter touches.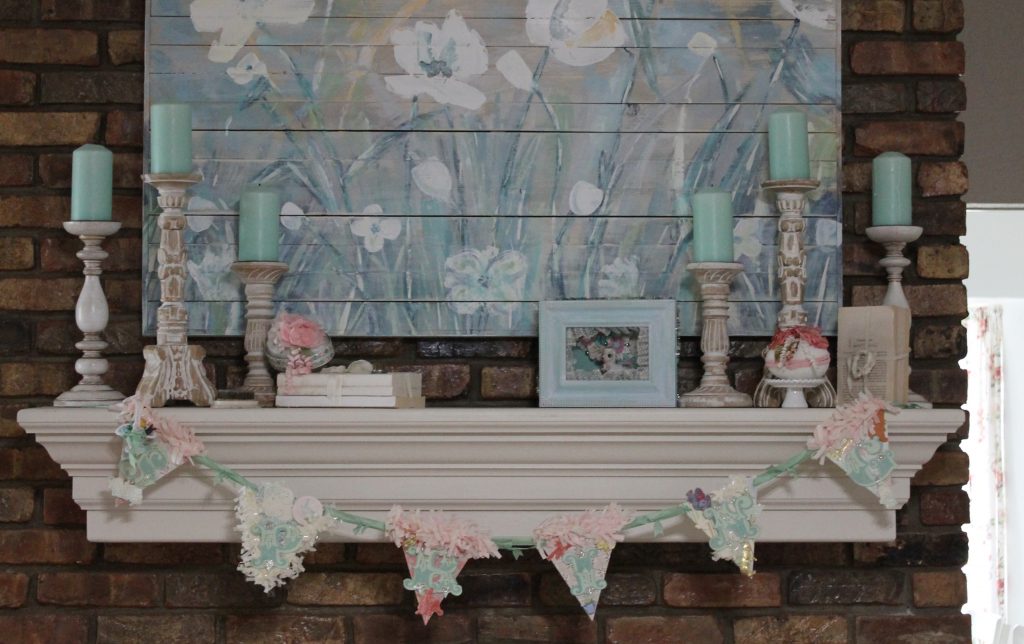 They include a DIY spring banner and lamb shadowbox.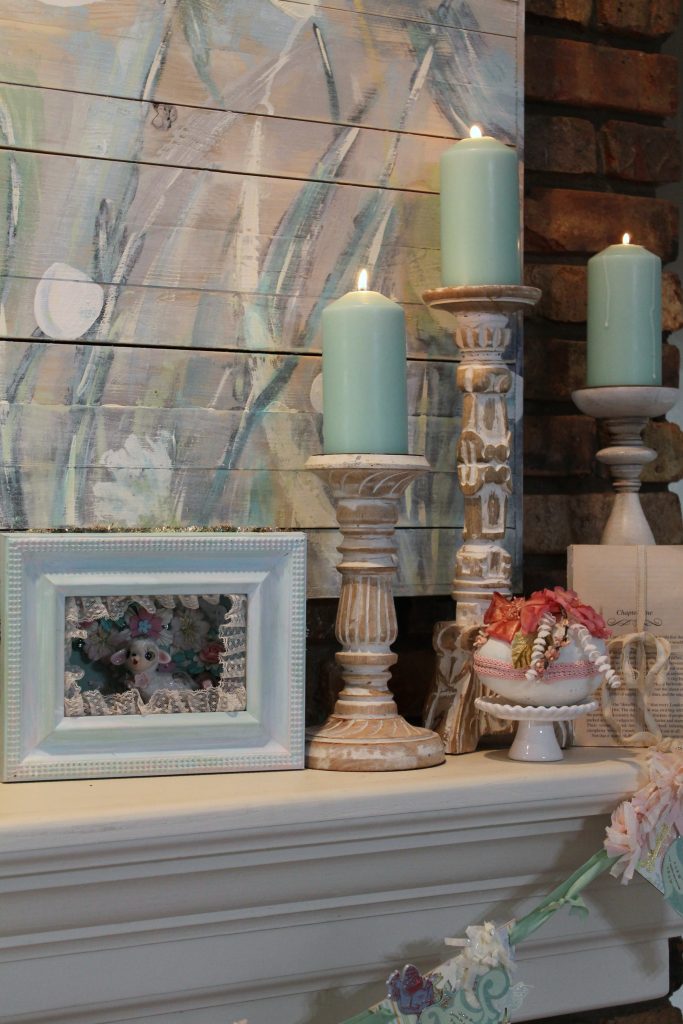 The coffee table vignette received the addition of two bunnies I cannot bear to throw away despite their broken ears and legs. #velveteenrabbit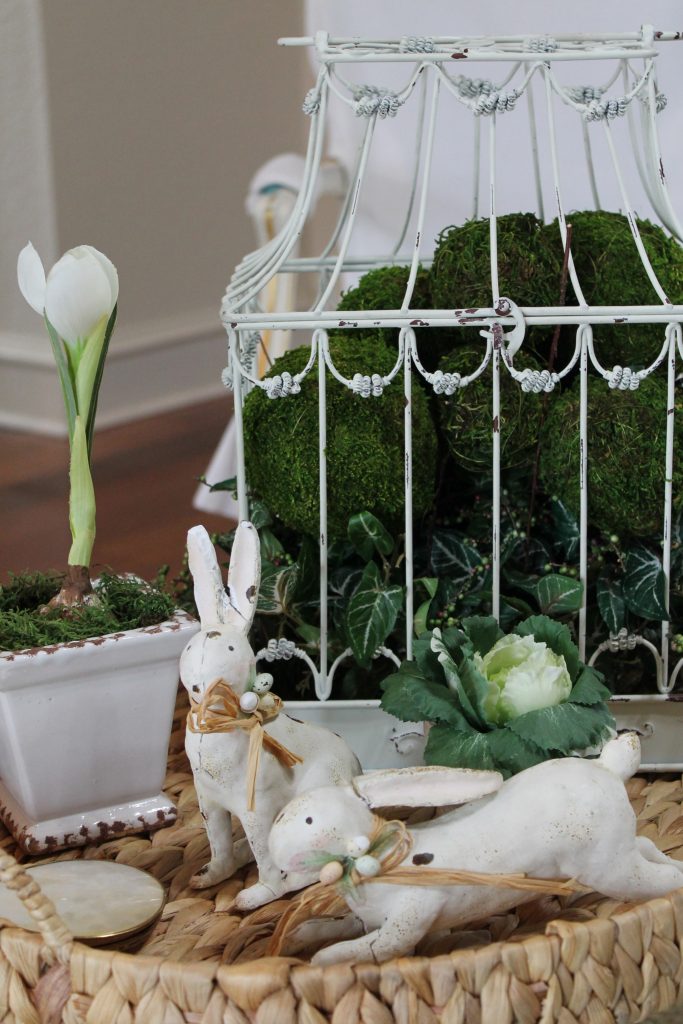 The Kitchen
Spring has sprung in the kitchen as well.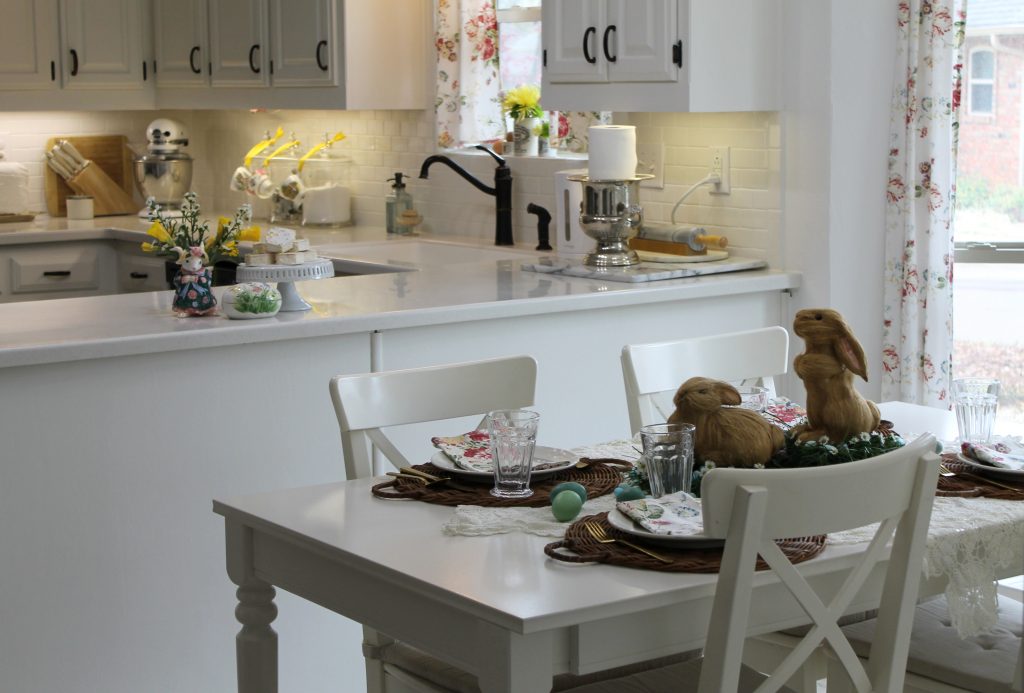 Sweet bunnies I found years ago in Germany have set up residence on the table.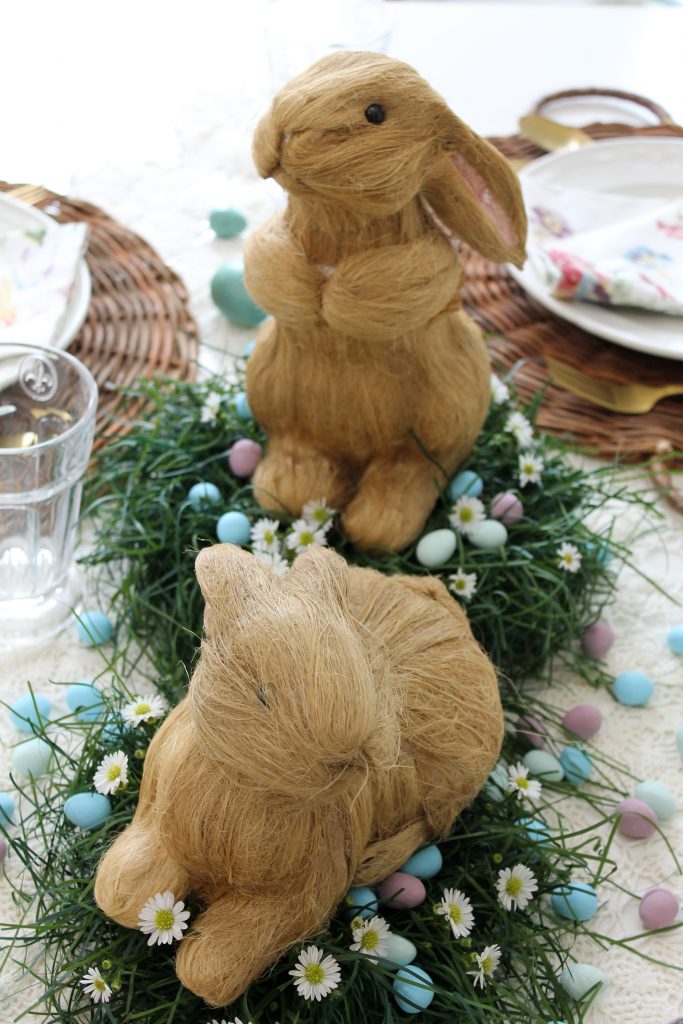 I thought it might be a mistake to sprinkle in the candy eggs. But so far my kids think they are not edible.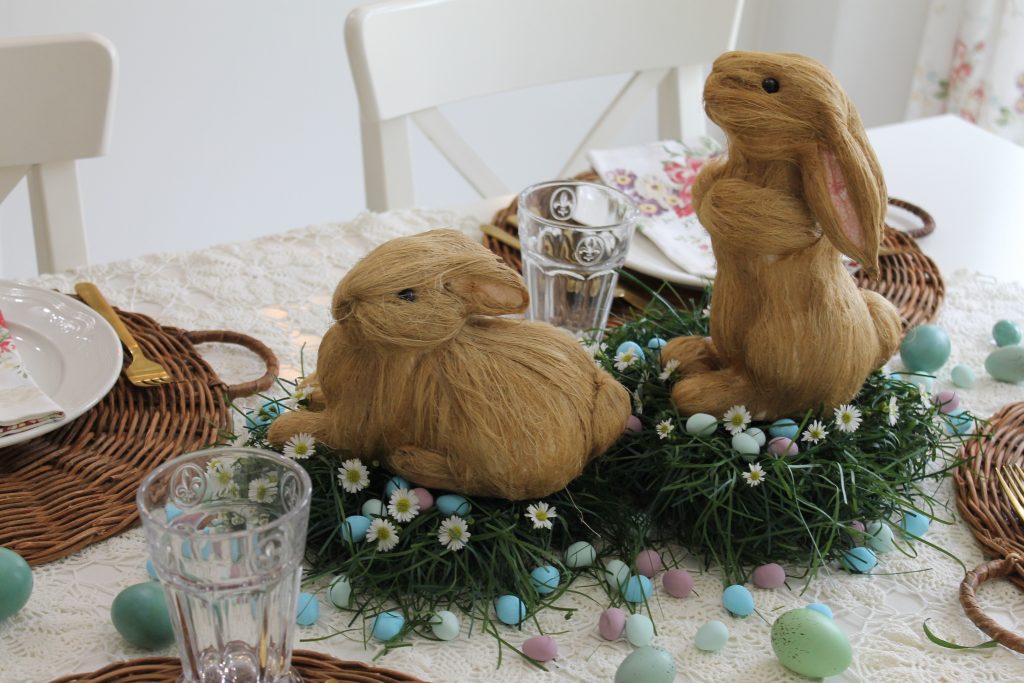 Touches of yellow in the springtime make my heart happy.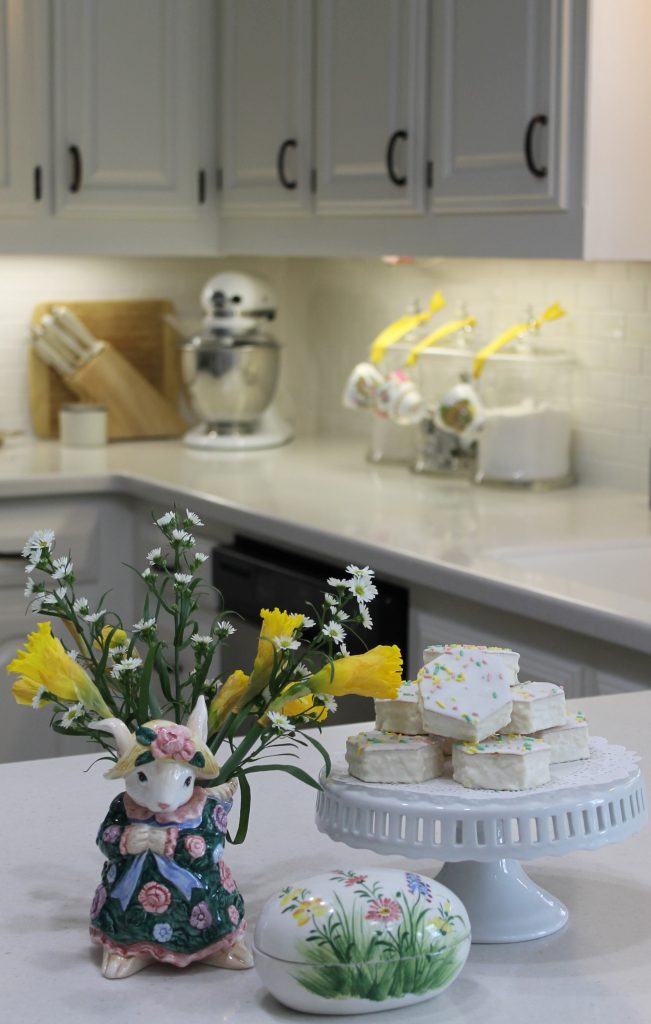 The kitchen shelf received a bit of vintage Easter bliss as well.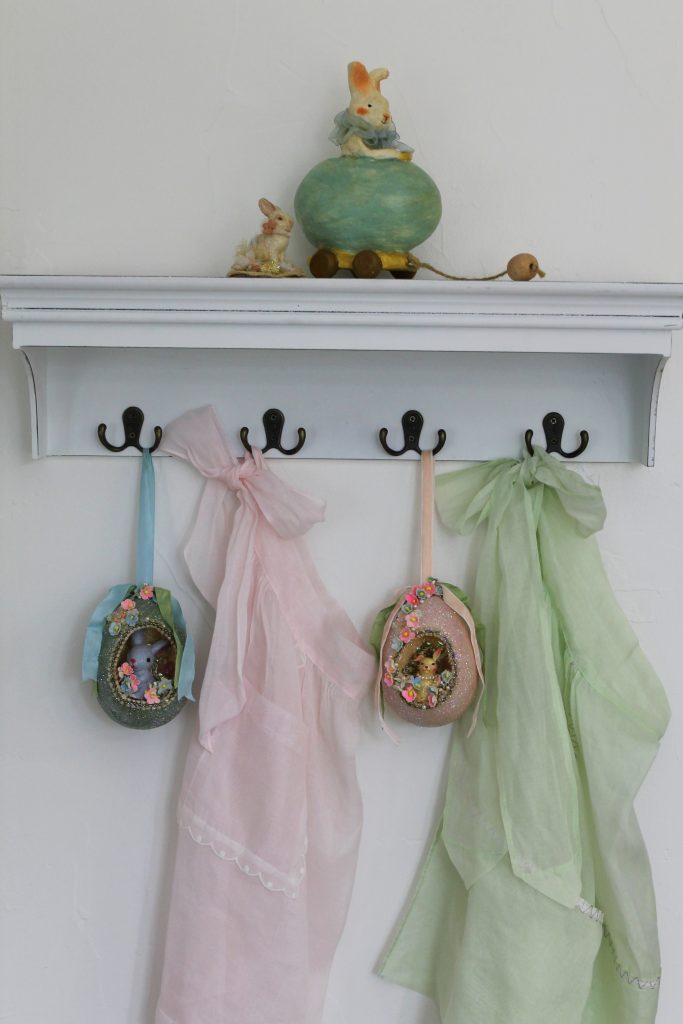 I made the faux sugar eggs way back in 2009.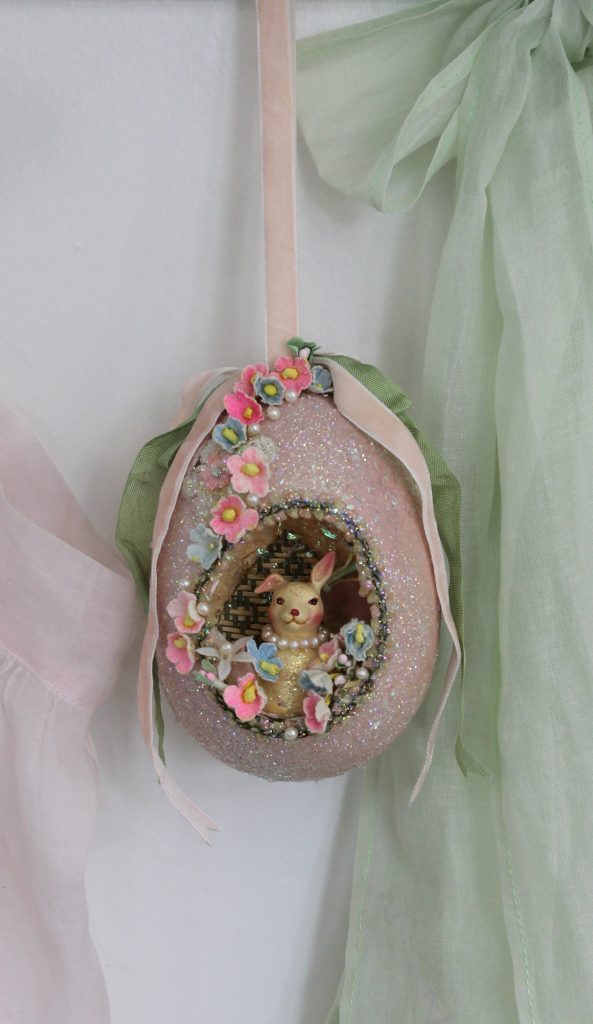 They have held up fairly well.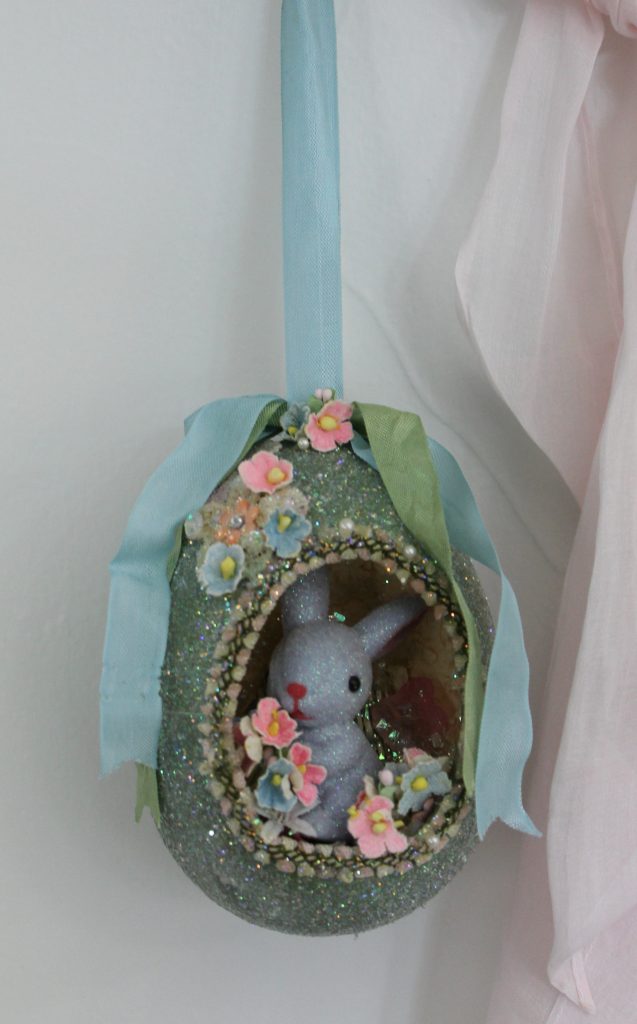 In the bay window, two spring ducklings hitch a ride on the antique wagon.
The small sign reads "Frohe Ostern" which means "Happy Easter" in German.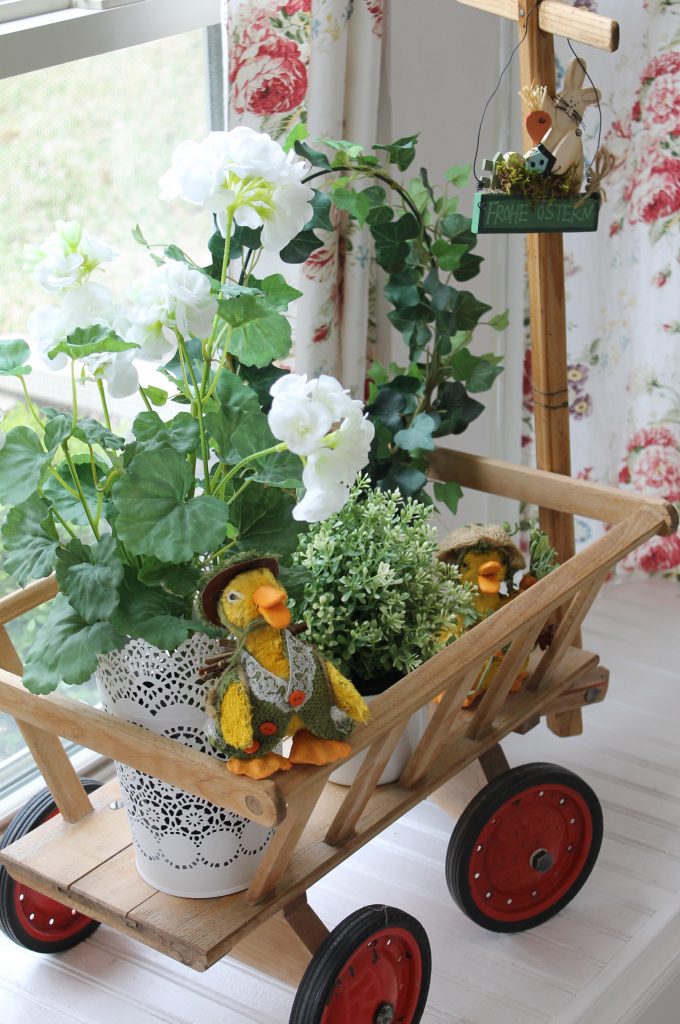 My favorite of the happy German pair is the vest wearing, twig carrying gentleman duck.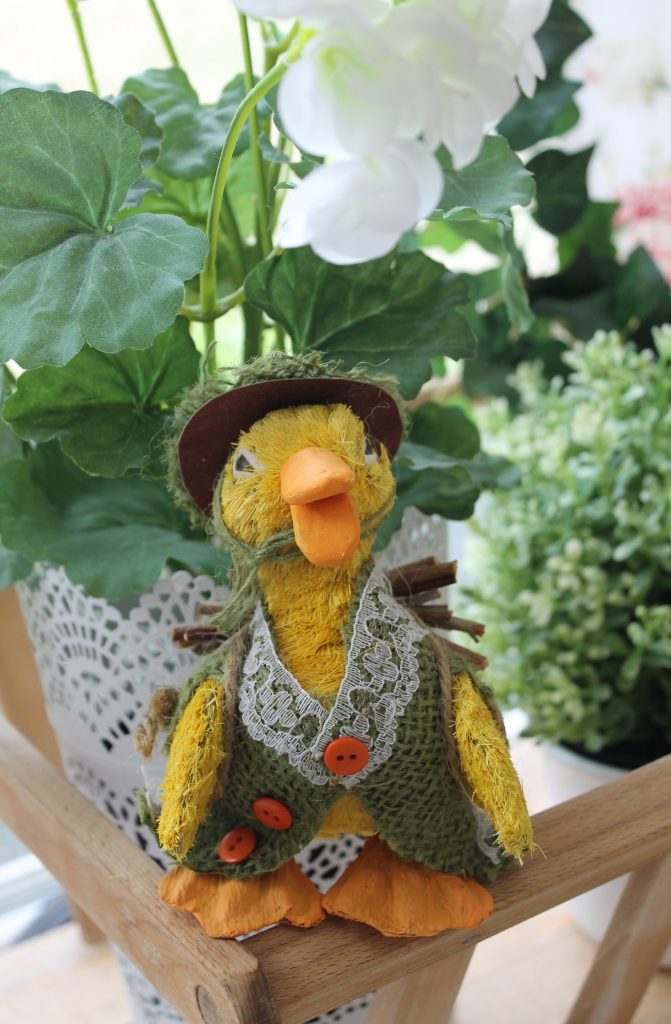 I can't put too much in the window as it is beloved lookout spot for another family favorite.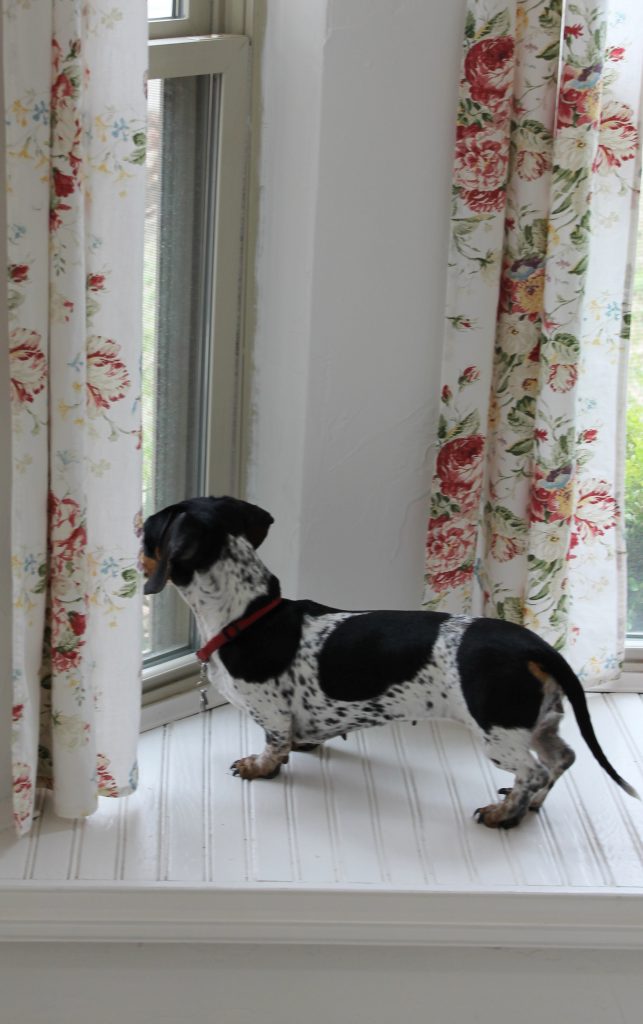 Gracie the dachshund wishes you and yours a very "Happy Easter"!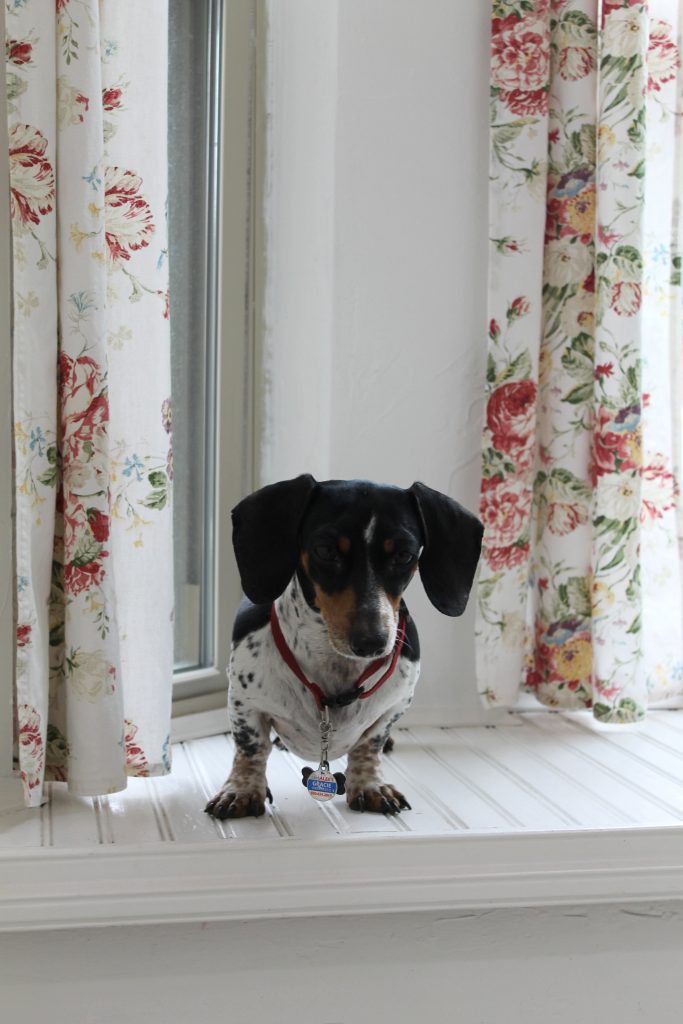 Next on the hop is Have A Daily Cup Of Mrs. Olson. Her vintage collection is truly stunning and always brings a smile to my heart.
Here are the links to all the wonderful vintage Easter filled homes.
Tuesday, March 27th
Wednesday, March 28th
Link Your Own Posts On Friday
Please join me on Friday to link up your Easter/spring decor and craft post favorites. It is great exposure for your post as the party will run across 12 blogs.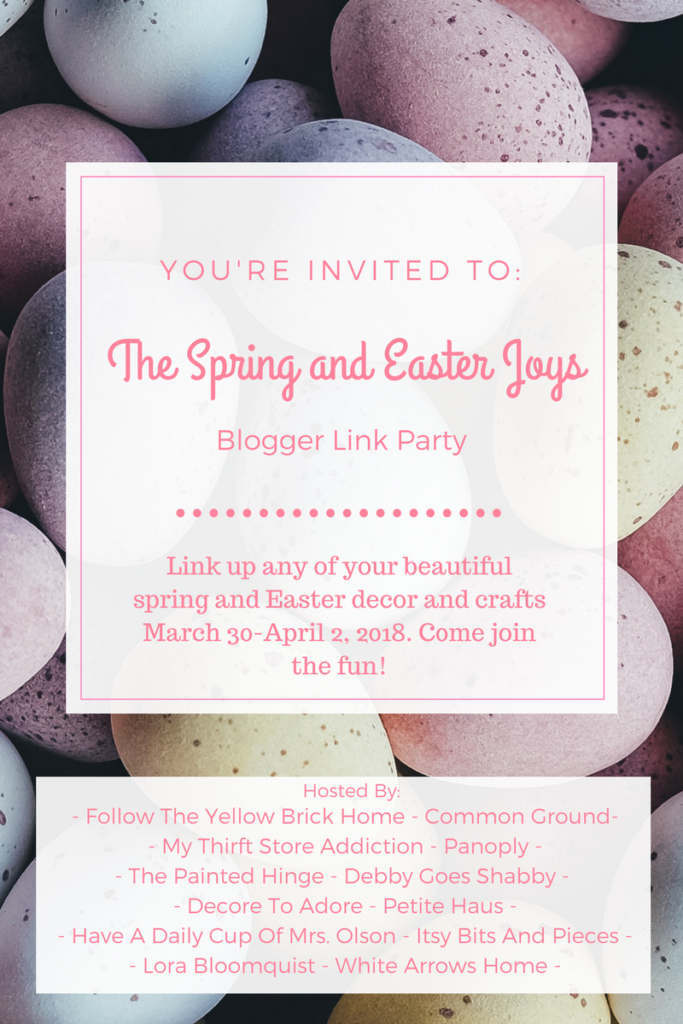 Hope to see you there!
Laura