I had a wonderful weekend. Did you? Yesterday was perfection in that I spent time with my family and crafted a bit of sweet springtime to decorate our home. Here is a Springtime Banner Tutorial.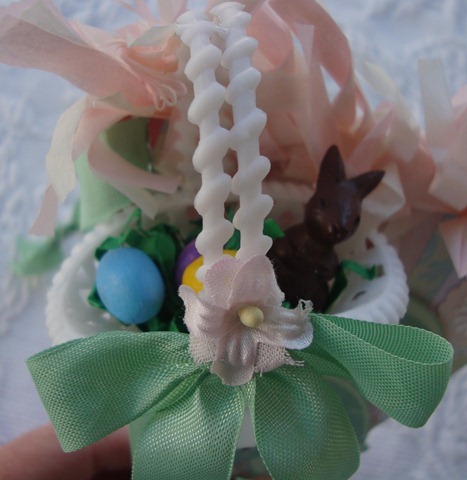 Springtime Banner Tutorial
I gathered up a few pieces of scrapbook paper (a combination of Foof A La and Martha Stewart) and ribbon in a yummy pink and green palette to make a banner.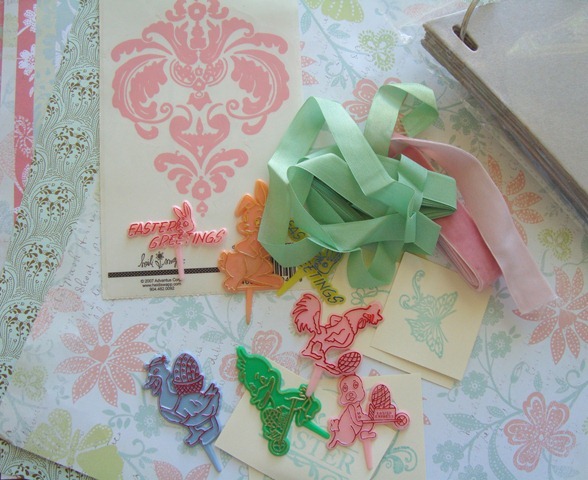 I decided I wanted my banner to spell "SPRING" and embellished a few scrapbooking letters with Stickles glitter glue in "platinum" and set them aside to dry.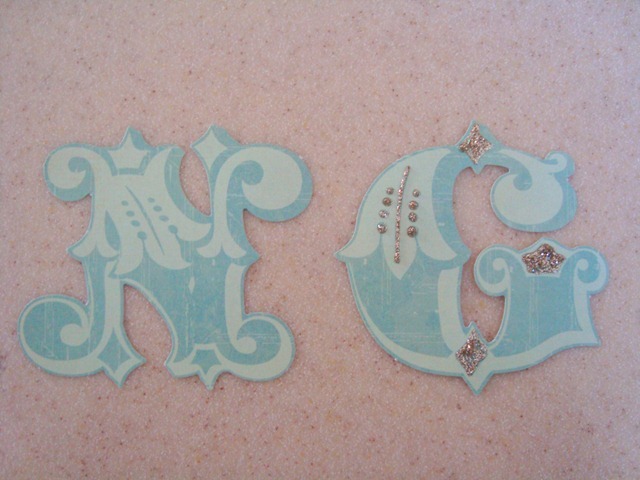 Using one of the six chipboard pennants I made a pattern on the back of the scrapbook paper. I then cut out the paper shapes and glued them onto the front of the chipboard. (Note that the chipboard has premade holes in the upper corners.)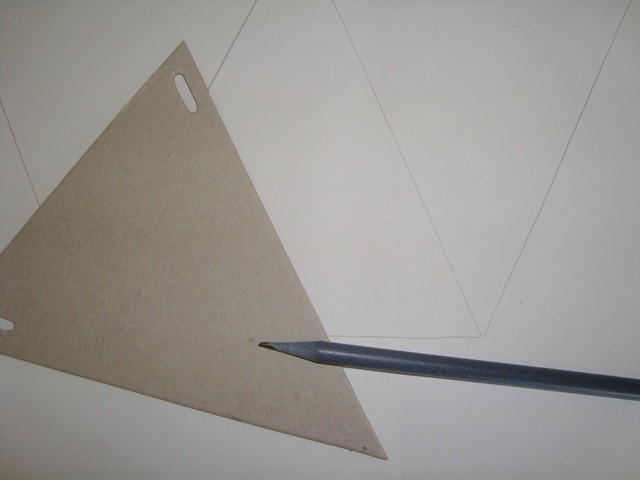 I glued on a bit of pink Bethany Lowe festooning, as well as a bit of ivory garland I found on Etsy. The letters were secured to the chipboard with pop up glue dots.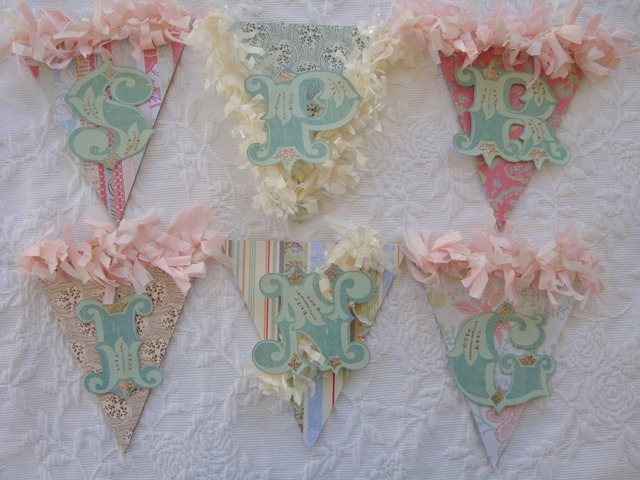 Not to string you along, (hee hee) but here is how I tied the ends of the rayon seam binding so that the garland can be hung.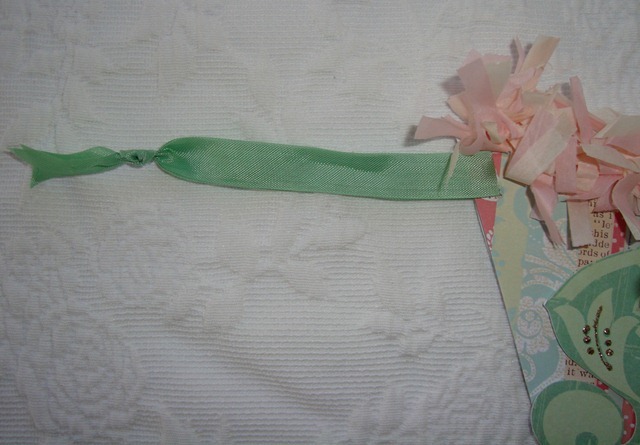 In between the letters, the ties look like this: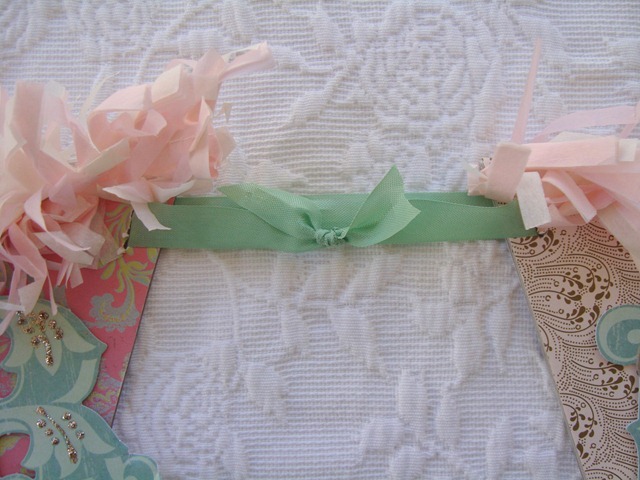 Next came the fun part, embellishing the letter! "S" is of course for spring. (You saw what was in the basket in the very first picture.)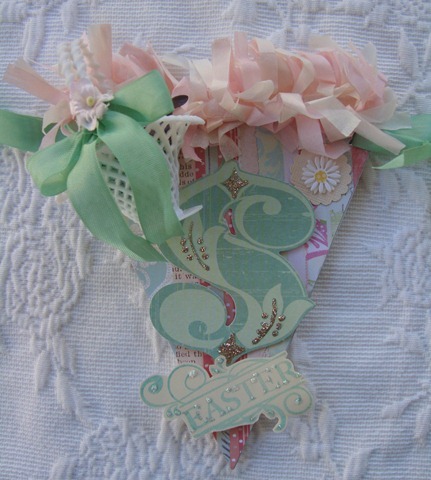 "P" for me represents pollen~achoooo!"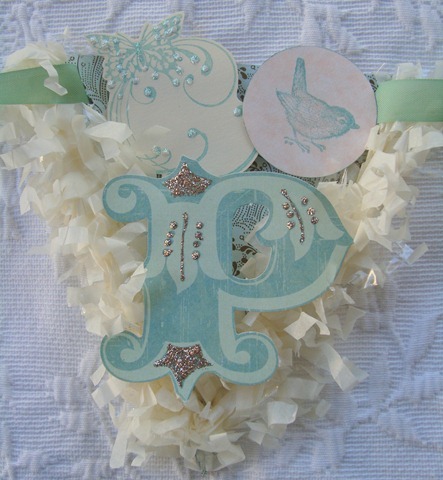 "R" could be for roses. Mine are blooming which makes me feel like dancing.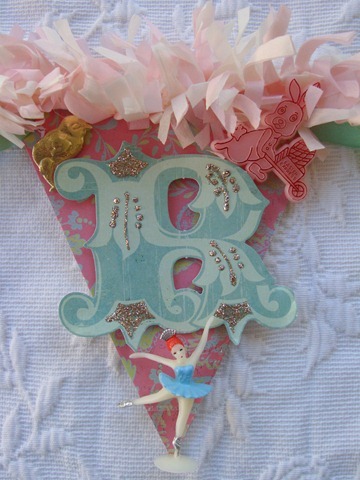 "I" is for ice cream now that is it warm enough to eat it. Mint chocolate chip, please.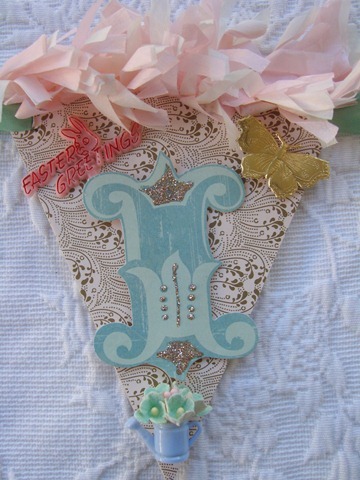 "N" is for a nice day. I hope that you are having one.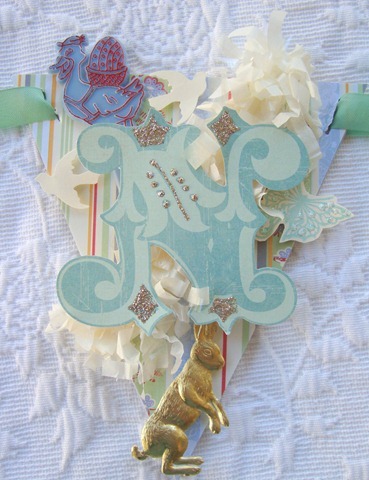 "G" is for a truly gorgeous season.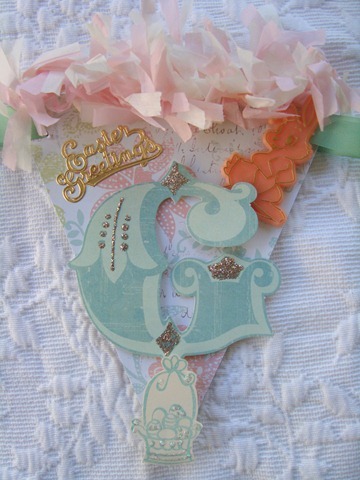 I decided to hang my banner on my china hutch. It works well with the pink transferware inside.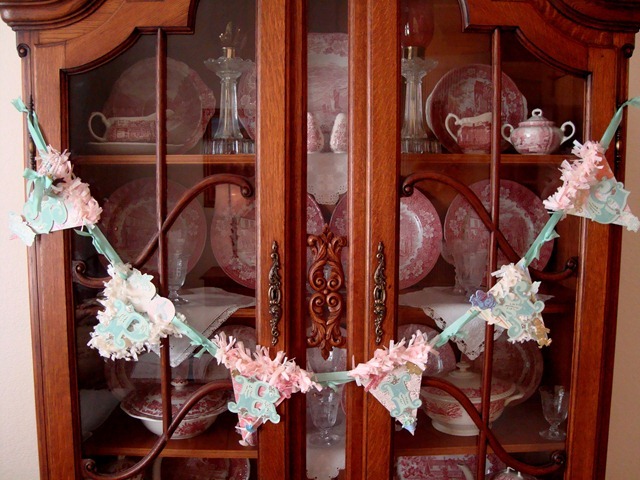 I hope you have enjoyed this tutorial.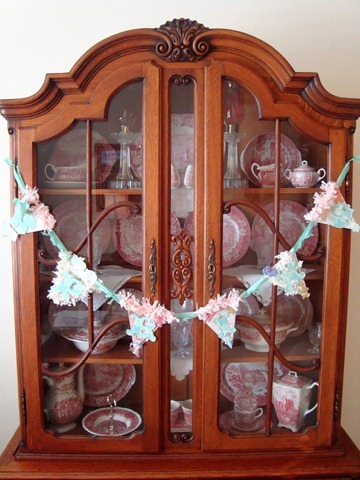 Do you decorate for spring?
Laura