Tuesday, February 7th, 2017 will mark the 150th birthday of Laura Ingalls Wilder. This sounded like the perfect opportunity for a celebration, A Town Party Happy 150th Birthday Laura Ingalls Wilder!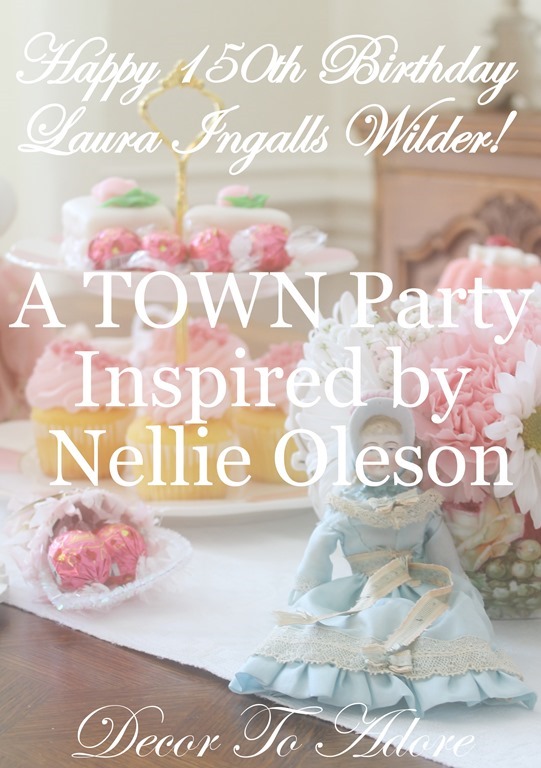 A Town Party Happy 150th Birthday Laura Ingalls Wilder
Birthday parties were not a common event during the time of Laura's childhood. Her own family would only host one party and she wrote of just two other parties in the eight book series. In "Little Town on the Prairie" Laura attended Ben Woodworth's birthday supper party and of course Nellie Oleson's birthday party in "On The Banks Of Plum Creek".
Today's soiree is inspired by Nellie's "Town Party".
Drawing by Garth Williams.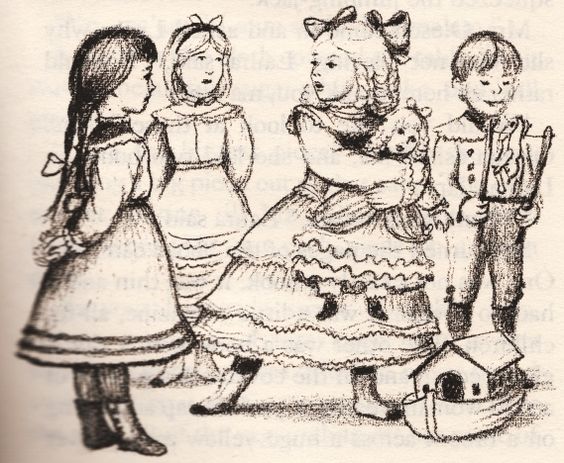 Table Decor
I settled upon a pink color palette as Laura often wore pink ribbons in her hair. "Then Laura saw her own pink ribbons on Mary's braids." (On The Banks of Plum Creek)
The ribbon table runner, with its pale pink ribbons, is a nod to this.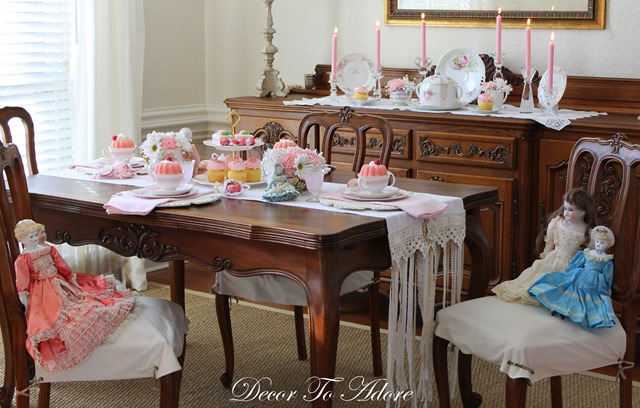 From Laura's writing, we know that the children at the party played with special toys afforded only by the well to do. There is a scene where Laura reaches out to touch the beautiful blue silk of the dress on Nellie's doll.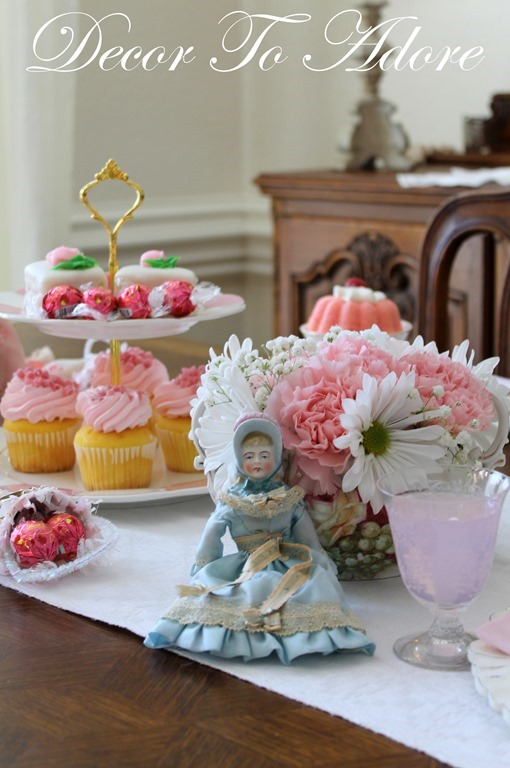 Antique Dolls
This occasion seemed like the perfect time to bring out a few of my grandmother's antique dolls.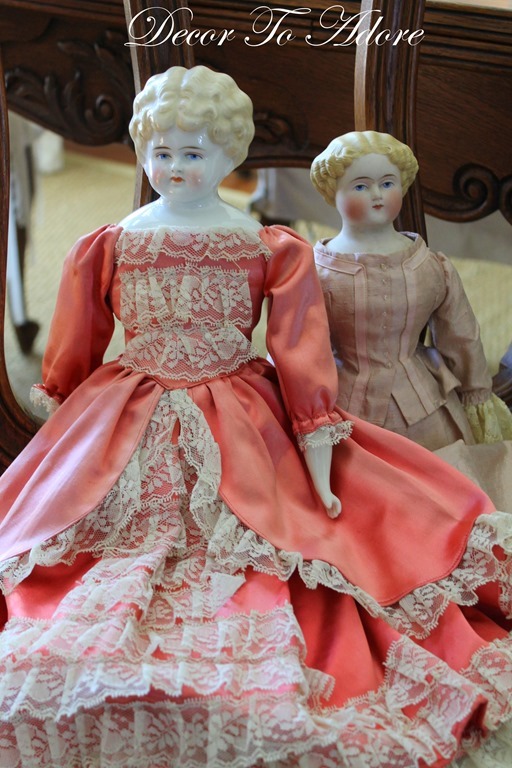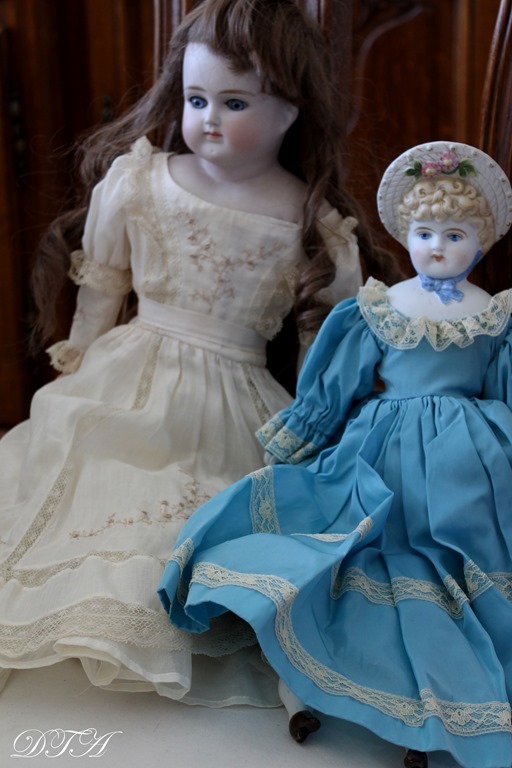 Eleanor Ingalls aka "Grandma Jingles" ran a doll hospital for many years and these are a few of the beauties that she repaired.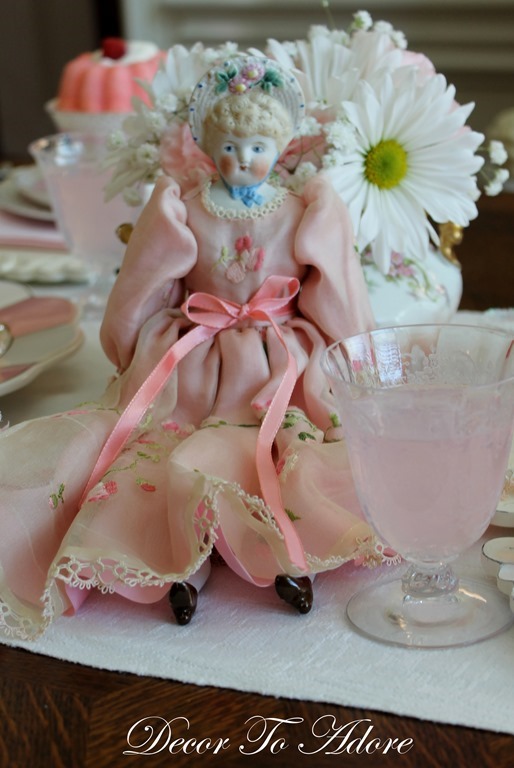 The Menu
At Nellie's party lemonade was served in glasses.
The White cake was served on china plates.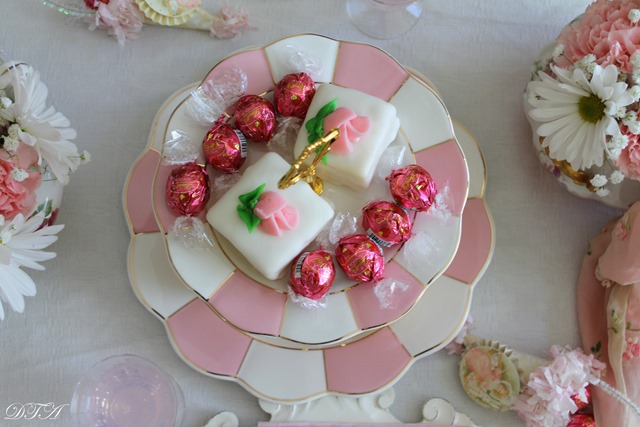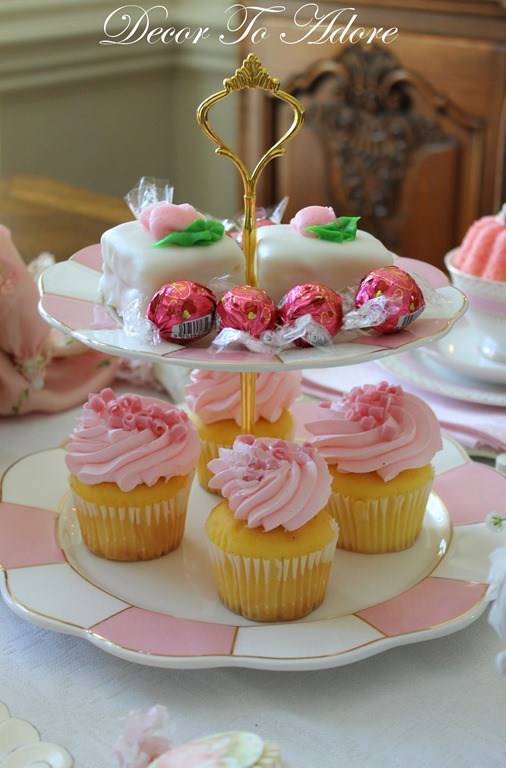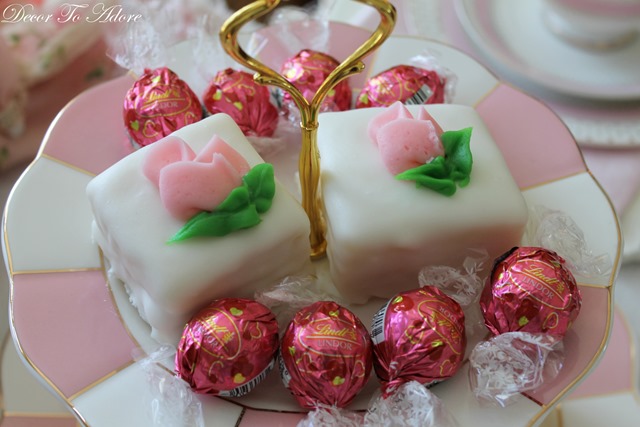 Each place setting contains a cake filled teacup.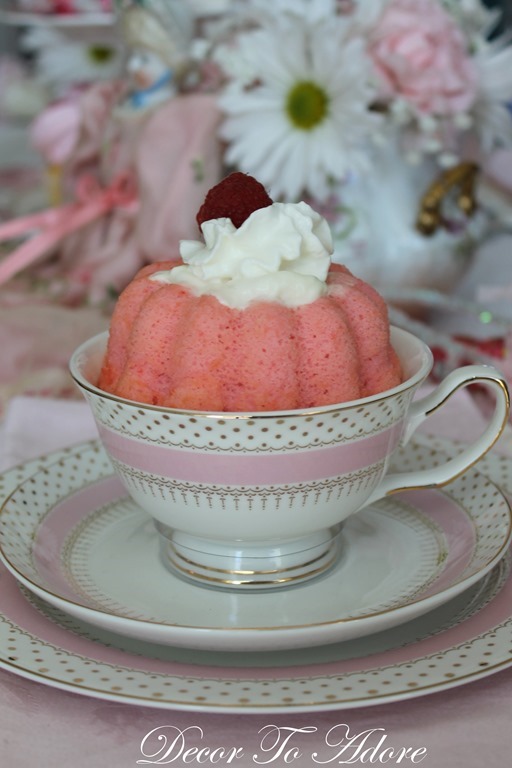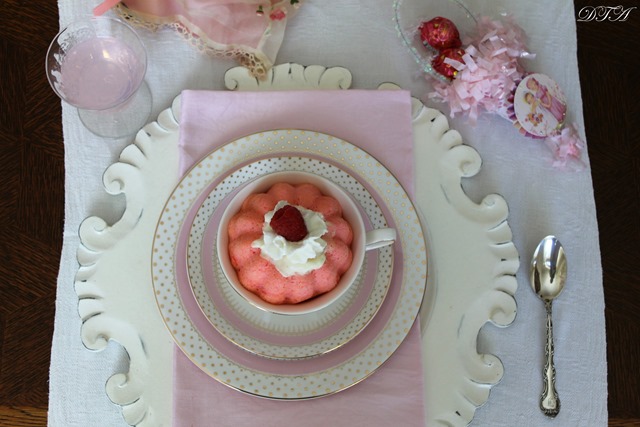 The teaspoons shown above were a gift from my great~great grandfather Landford "James" Ingalls (Pa's brother) to his son, my great-grandfather, Andrew Jackson Ingalls, on the occasion of his marriage to my great-grandmother, Emma Soelle.
The interior of the case reads Henry Buckstruck, Jeweler, 11 East Seventh St., St. Paul, MN.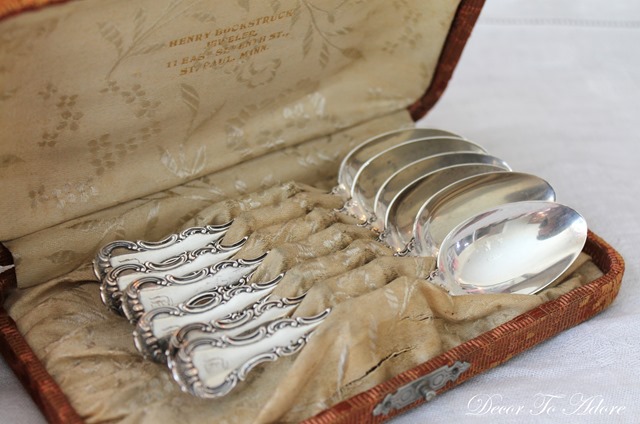 Each place setting also contains a small "tussie mussie" party favor.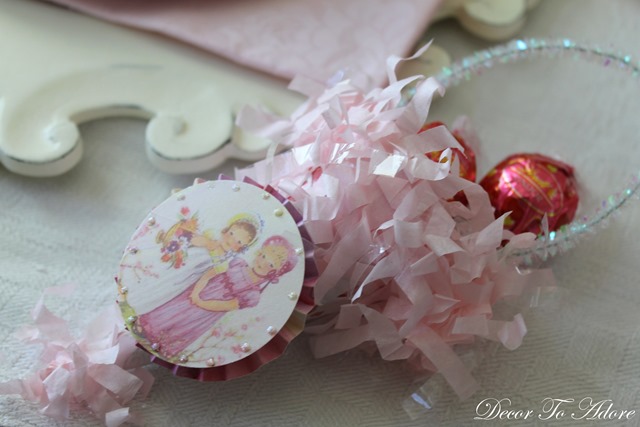 Over on the sideboard sits a collection of antique Bavarian and French china in various shades of pink.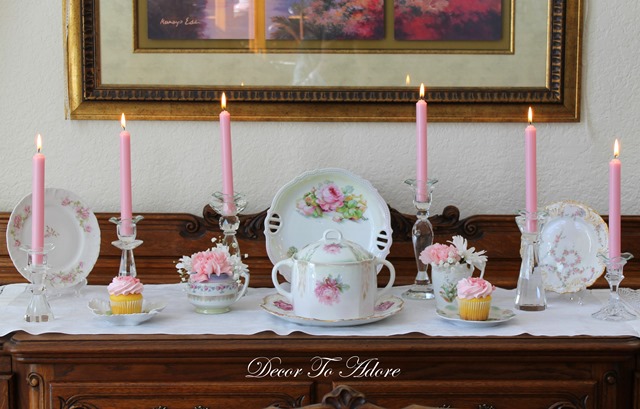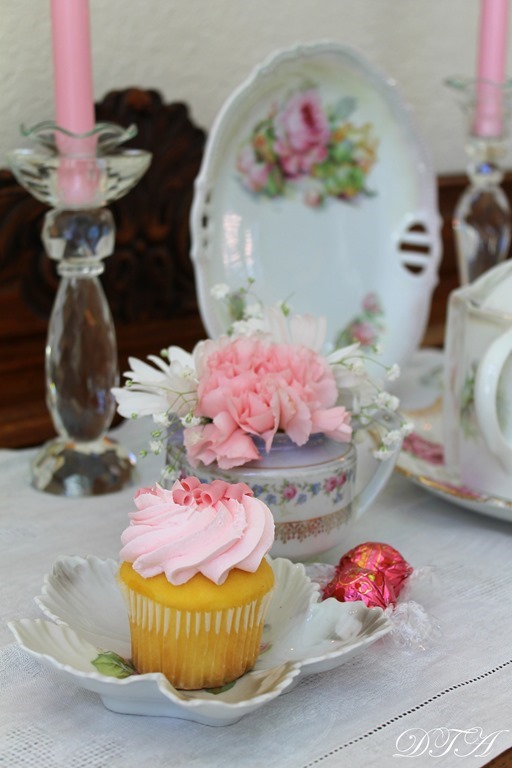 Laura Ingalls Wilder's Pink China
In the 2017 January/February issue of Victoria magazine, there is an article on Laura  Ingalls Wilder and includes a photo featuring her various dish and china patterns.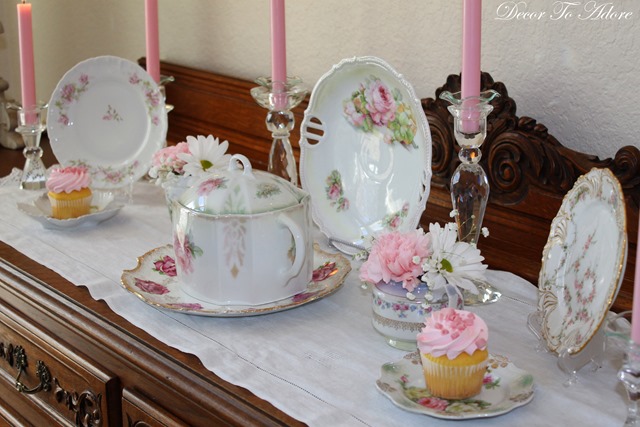 Some of you may recognize the plate below which I found at an estate sale. I would dearly love an entire set of this china, as it is so pretty.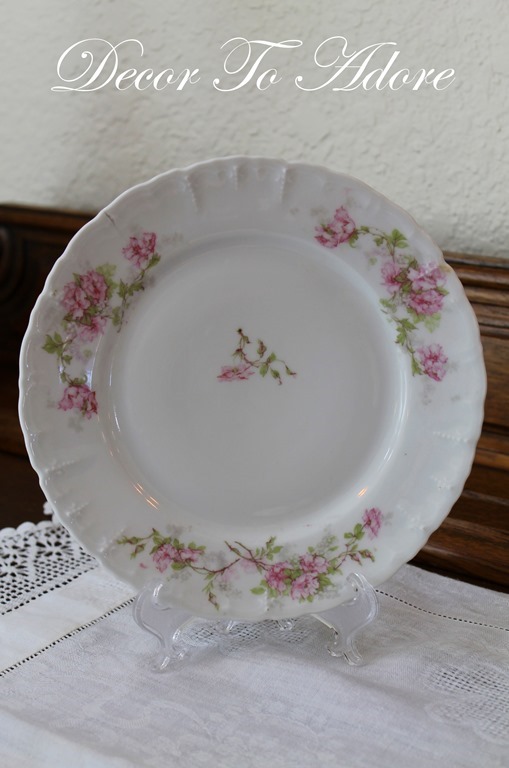 I hope you have enjoyed Nellie's Town Party.
Tomorrow we will be celebrating Laura's actual birthday with a Country Party.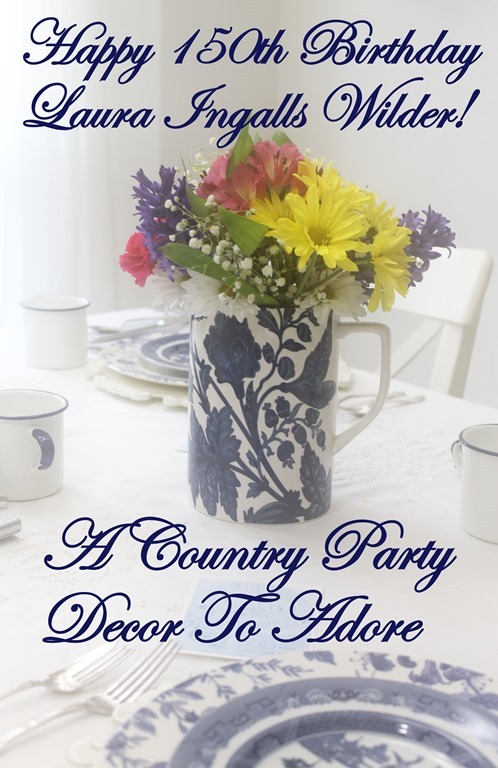 Happy Birthday Laura!
Laura
Please enjoy all of the other posts in the "Little House" series.
The Inspirational Faith of Laura Ingalls Wilder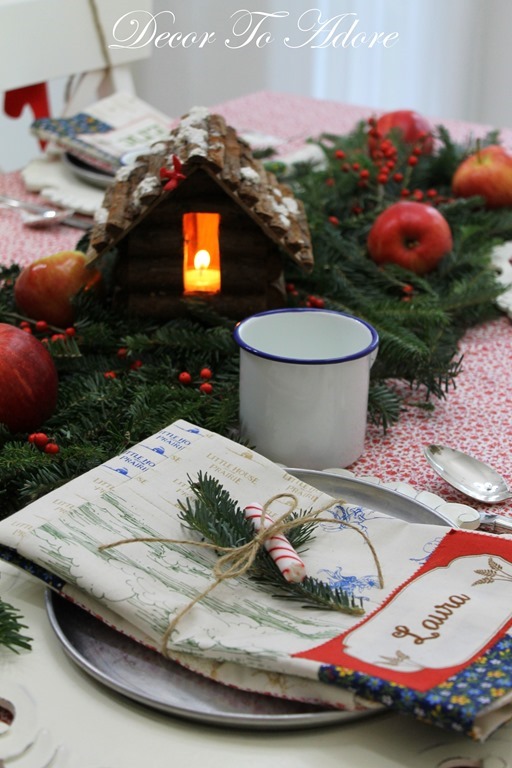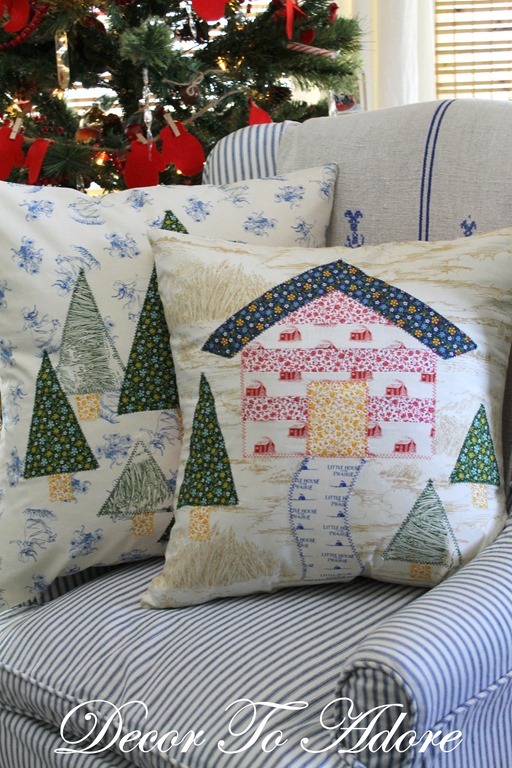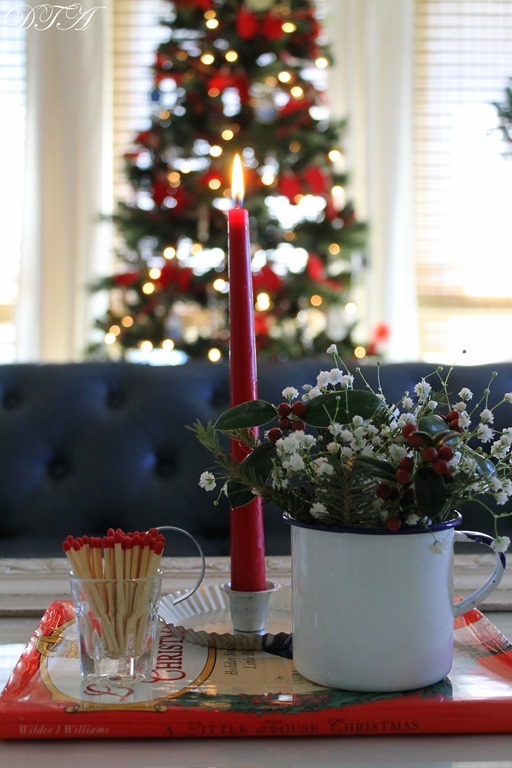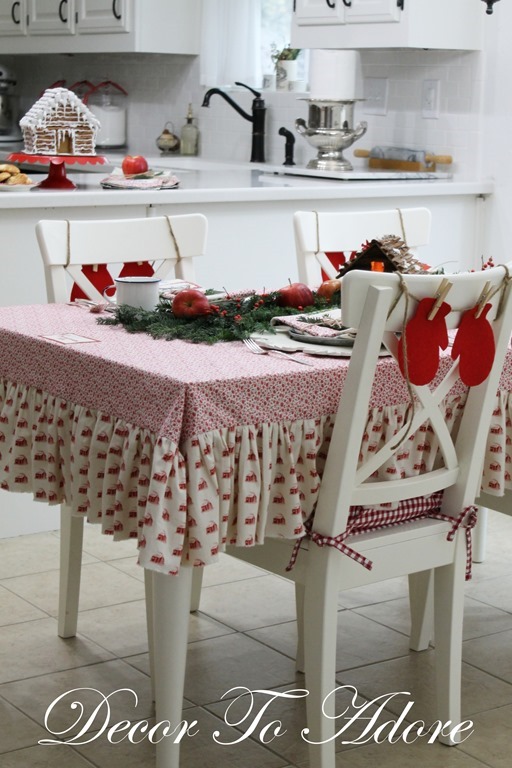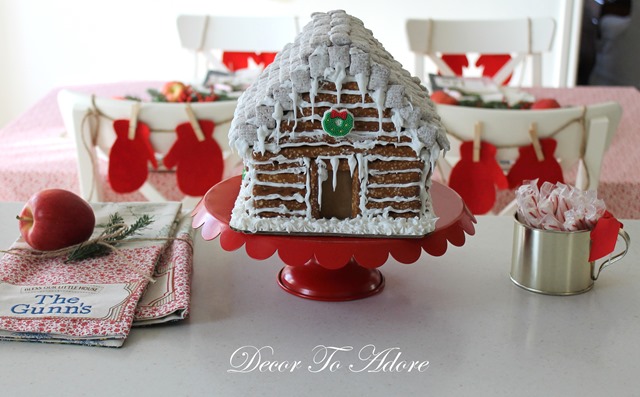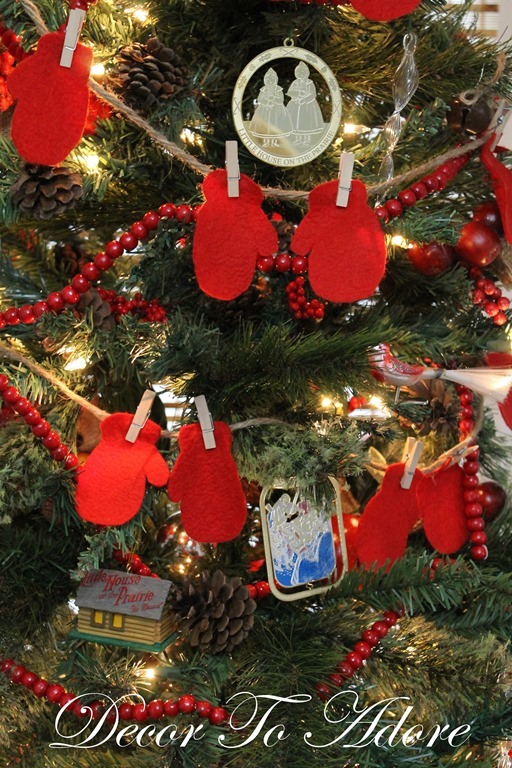 Little House Holiday Breakfast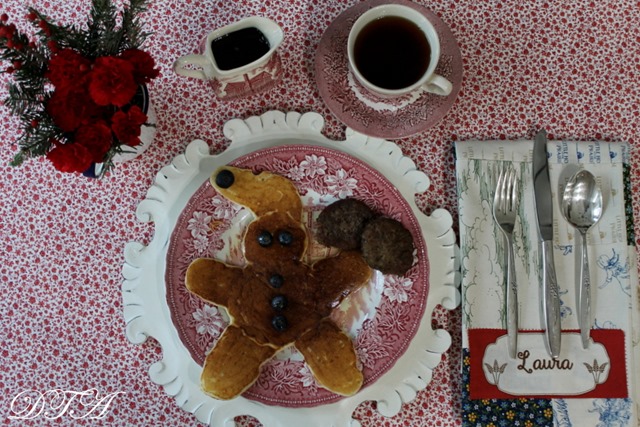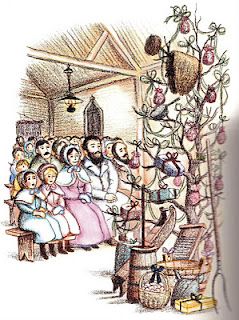 Becoming Laura Costume Challenge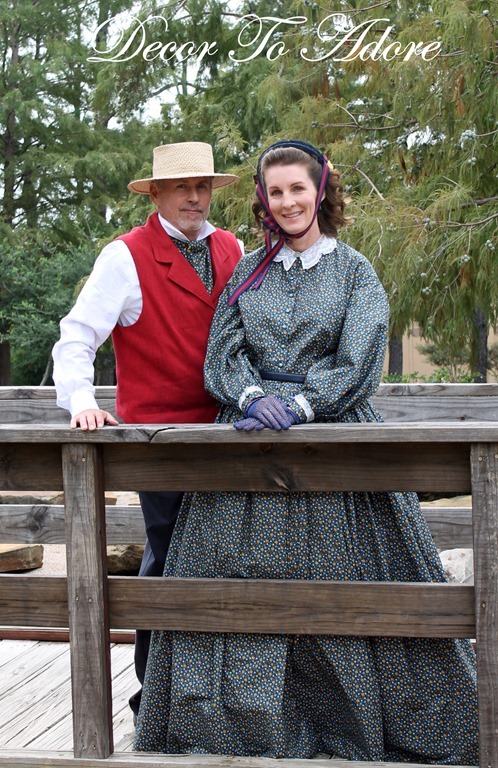 The Homes of Laura Ingalls Wilder