I think most of us would agree that a good portion of love is served up in our kitchens. Earlier this week I shared my "Little House" inspired kitchen here at Storybook Cottage. You, my dear readers, LOVED the tablecloth. So here is how to make Love in a Little House A Log Cabin Tablecloth.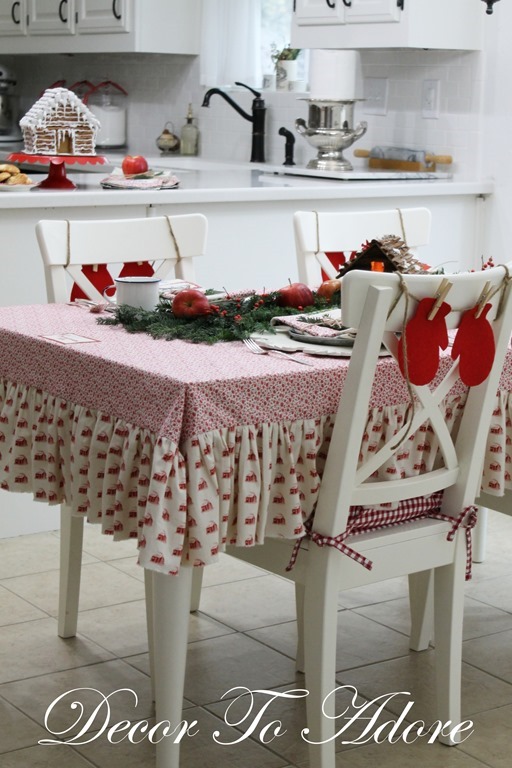 Love in a Little House A Log Cabin Tablecloth
I started out with 2 3/8 yards of Andover Fabrics red floral print (A-7948-R) from the Little House on the Prairie Prairie Flowers fabric line.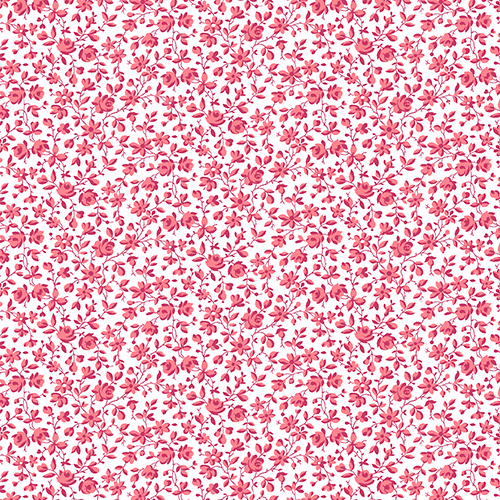 I also used three yards of the red log cabin print ( A-7925-R) from the Little House on the Prairie Scenics and Icons fabric line.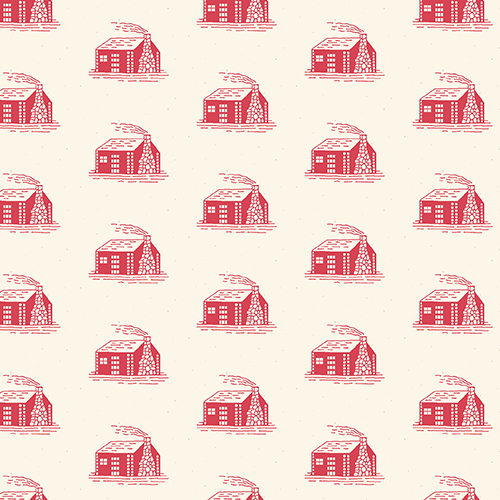 Tablecloth Tutorial
I first laid out the fabric, which measures 45 inches wide, on the top of my table.
(For those who are curious, THIS is our table.)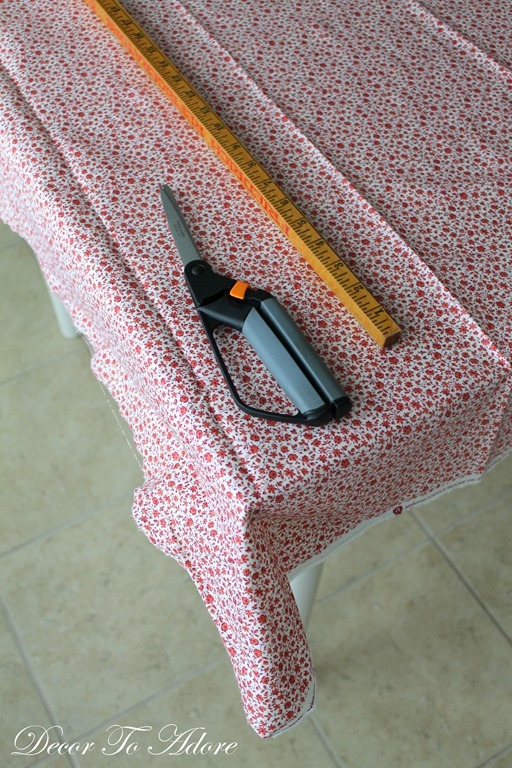 The overhang of the fabric measured approximately  4 1/2 inches on each side.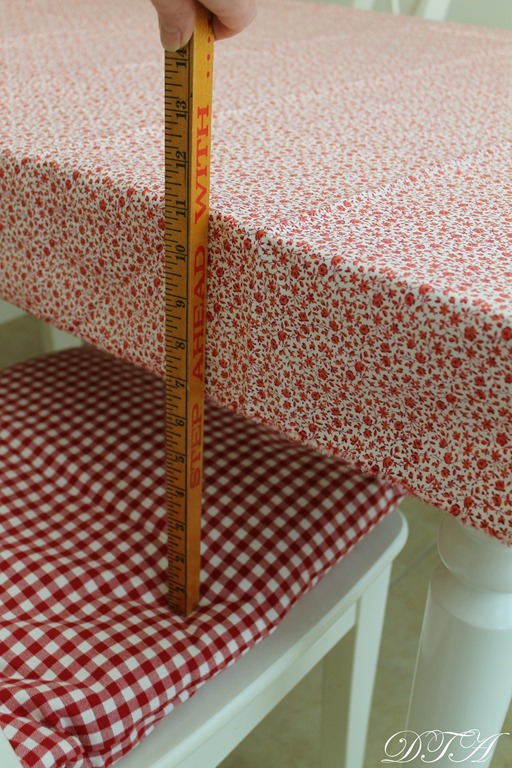 My table is 68 inches in length. I needed a total of 4 1/2 inches on either end to match the drop of the sides. So 68" + 9" = 77"  or 2 3/8 yards of fabric length was needed. I ended up trimming off just 1/2 of an inch.
TIP: You can easily figure out the yardage needed for your own table by typing in "inches to yards" online. Several free sites/tools for converting the measurement will come up.
From there I determined that I wanted the log cabin ruffle, that would attach to the floral tablecloth, to hang down 8 inches.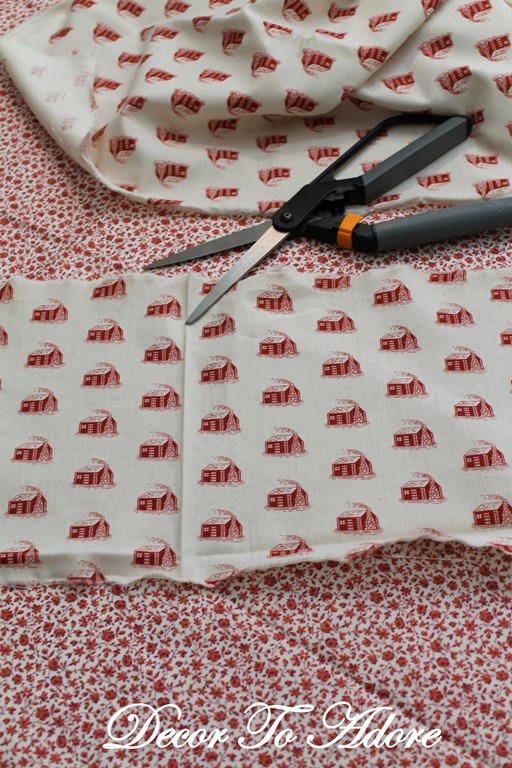 Tearing Fabric
I tore strips of fabric 9 inches wide. The extra inch was for a French seam allowance of 1/2 inch each. As I wanted a ruffle of medium fullness I tore a total of 12 strips measuring 36" by 9".
TIP: Why tear versus cut? It's faster and good quality fabric, such as Andover, will print their designs on the correct grain ensuring that your images are straight.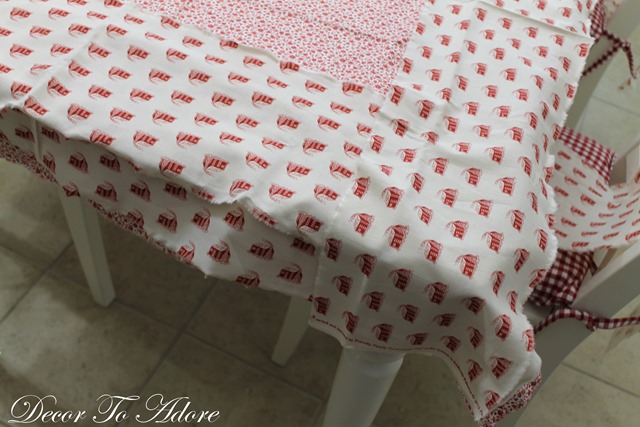 I then sewed the log cabin strips together at the sides using the French seam method. If you have a serger, that also works well to finish the seam edge.
I did make the attempt to match the pattern when sewing the strips together.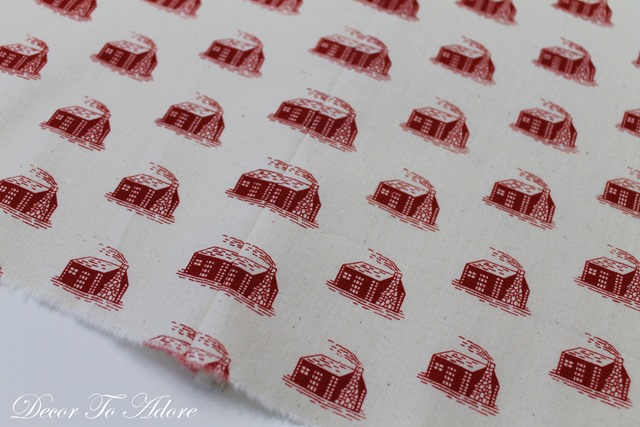 Then it was simply a matter of gathering the fabric to fit the top of the tablecloth and sewing the two fabrics together.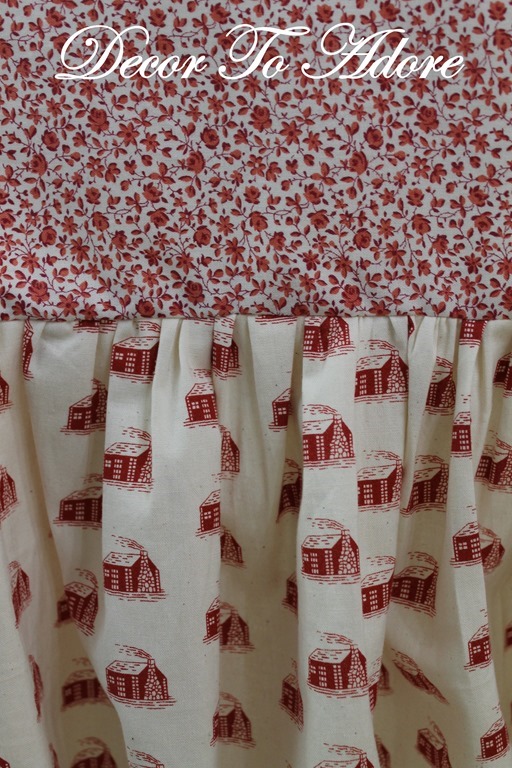 Embroidered Tag
A few eagle-eyed readers spotted a tag on the tablecloth.
The darling Andover tag fabric (A-7983-N) is from the Little House on the Prairie Scenics and Icons fabric line.
I would like to express my deepest thanks to Andover Fabrics for providing all of the fabric featured in this post.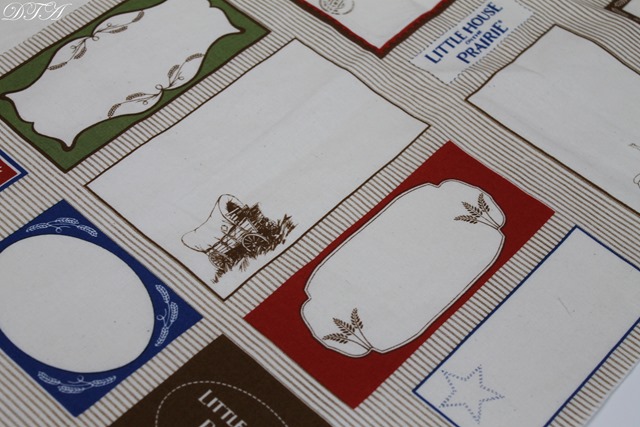 I personally do not have an embroidery machine. The fabulous embroidery work was done by the truly talented Kate Clemmons.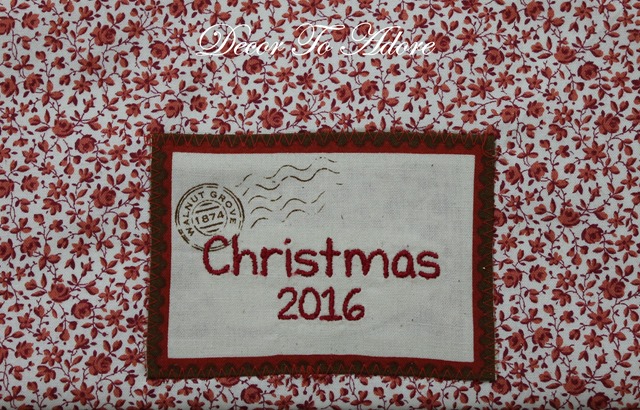 It is my hope that we will enjoy gathering around the table as a family for many, many years. Perhaps even future family members will join us along the way. As always, we strive for our home to be a welcoming place, open to everyone,  special friends… and YES, perhaps even strangers joining us as well.
May this sturdy, happy tablecloth be the base of it all in creating many lovely and warm memories.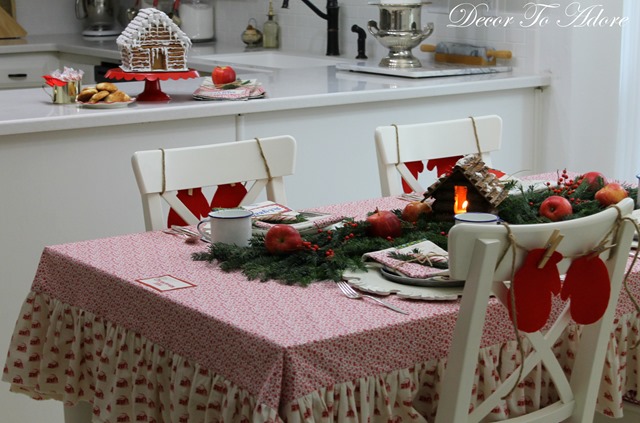 This Sunday marks the fourth Sunday of Advent. This week we are focusing on LOVE.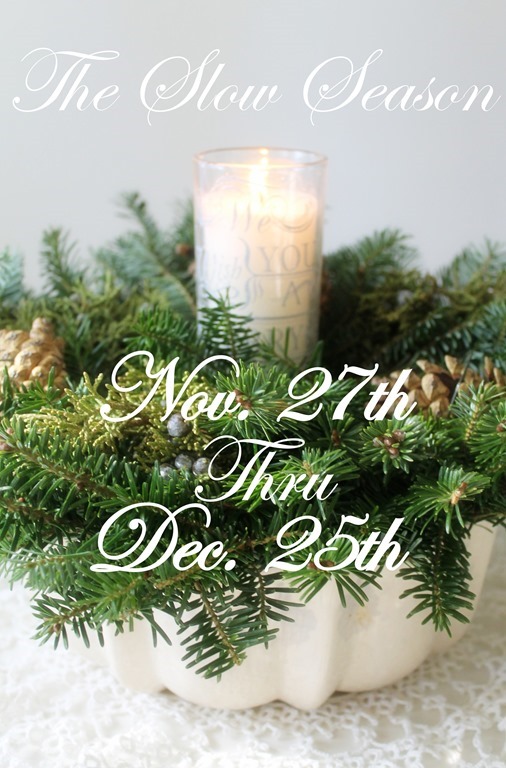 May all the LOVE of the season be yours.
Laura
"Do not neglect to show hospitality to strangers, for by this some have entertained angels without knowing it." ~ Hebrews 13:2
Please enjoy all of the other posts in the "Little House" series.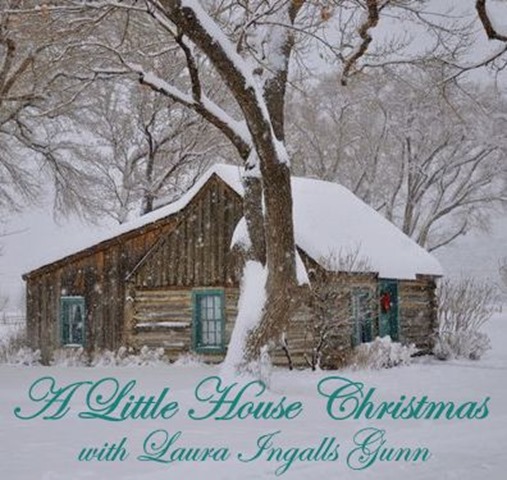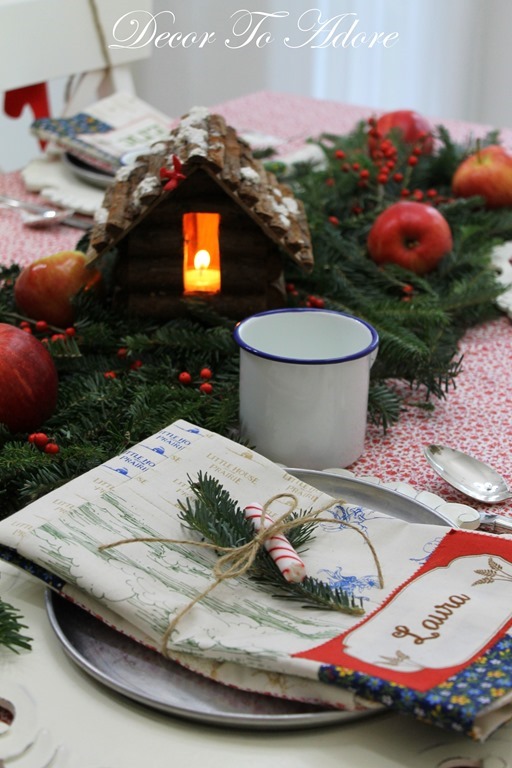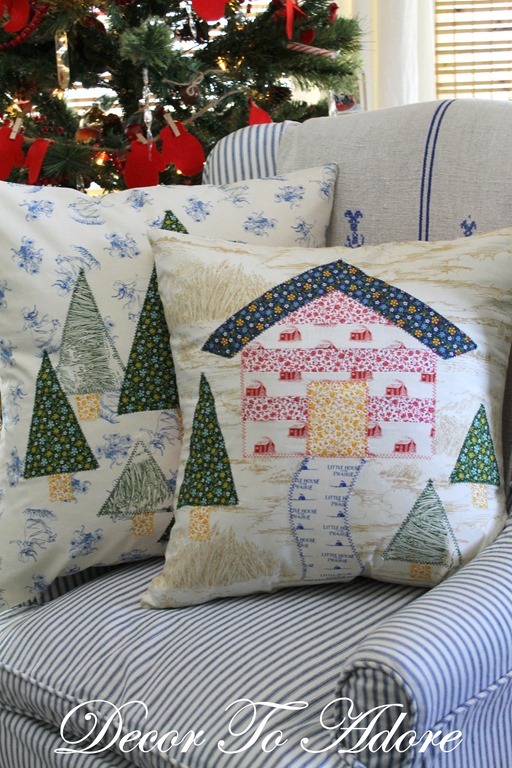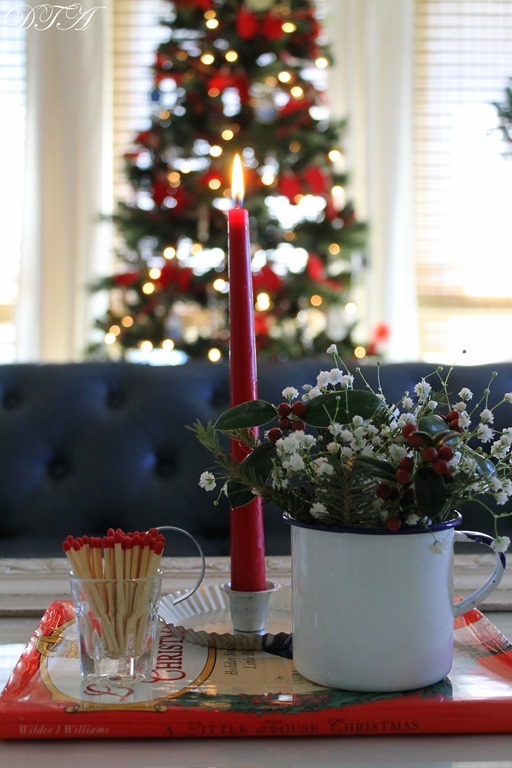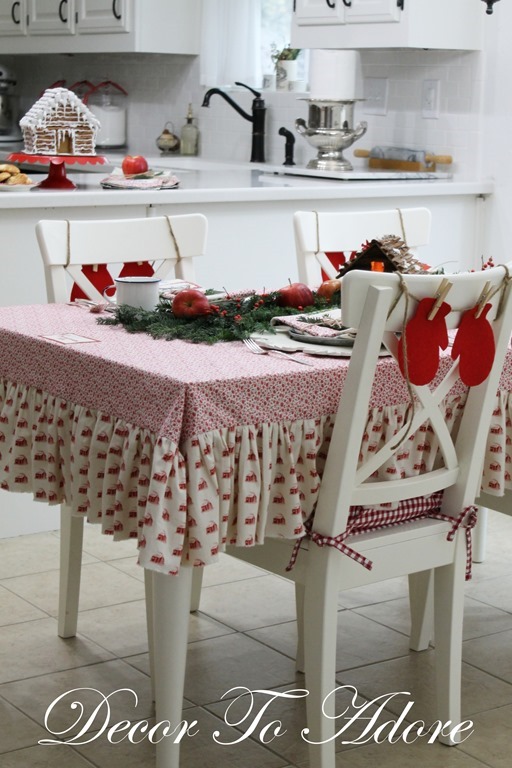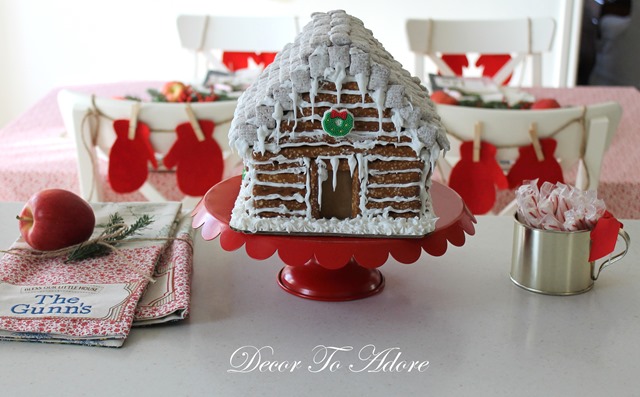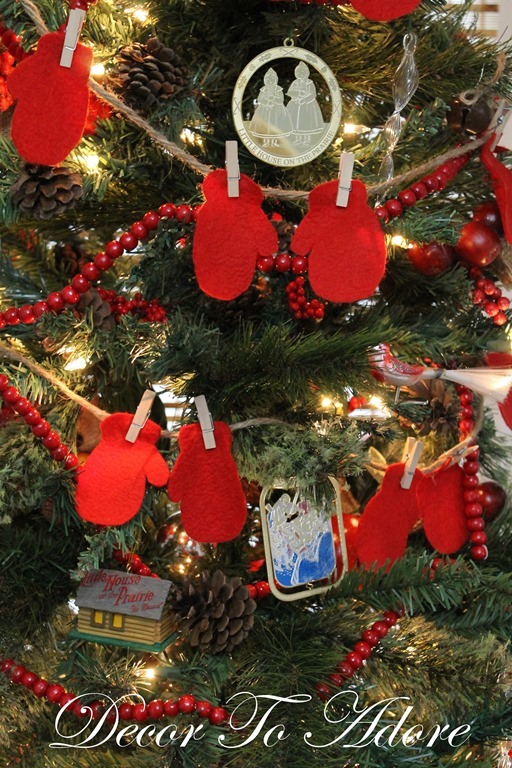 Little House Holiday Breakfast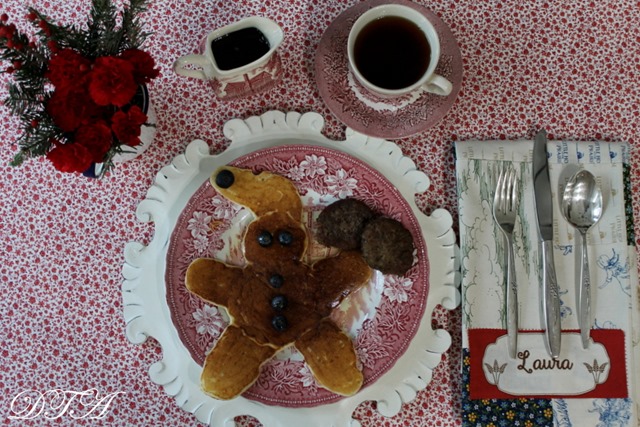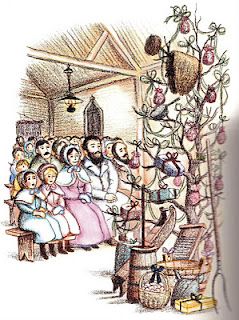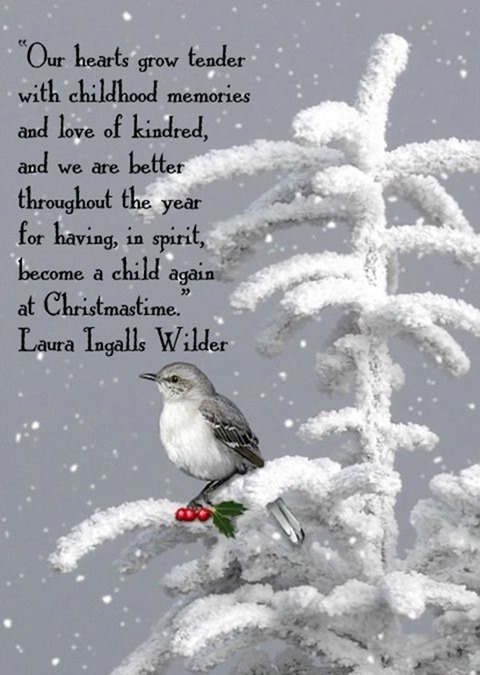 Becoming Laura Costume Challenge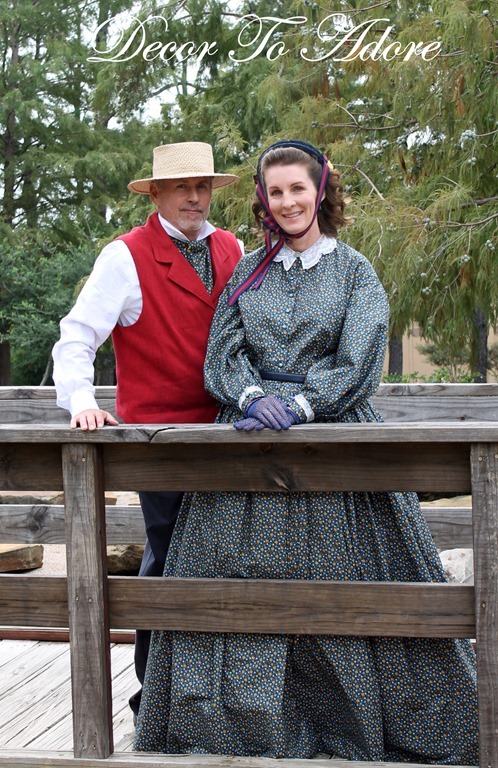 The Homes of Laura Ingalls Wilder