I am SO excited for Thanksgiving! My cousin Linda and her family recently moved to Houston and will be traveling to spend the holiday with us. I think it has been a good 25 years since we last celebrated Thanksgiving together. Here is a collection of my Favorite Thanksgiving Tips, Recipes and Decor.
If you follow me on Instagram you know that I have been slowly preparing for the holidays. A part of one day was devoted to washing the crystal, another was ironing all the table linens and then there was a morning that the silver was polished. By doing the prep work in small increments it doesn't feel as overwhelming. I watched a holiday movie each time while working so the time just flew by. 
I also plan on decorating my table a day or two early. It's too bad that rain is in the forecast here because this table setting would be perfect for a traditional al fresco Thanksgiving meal.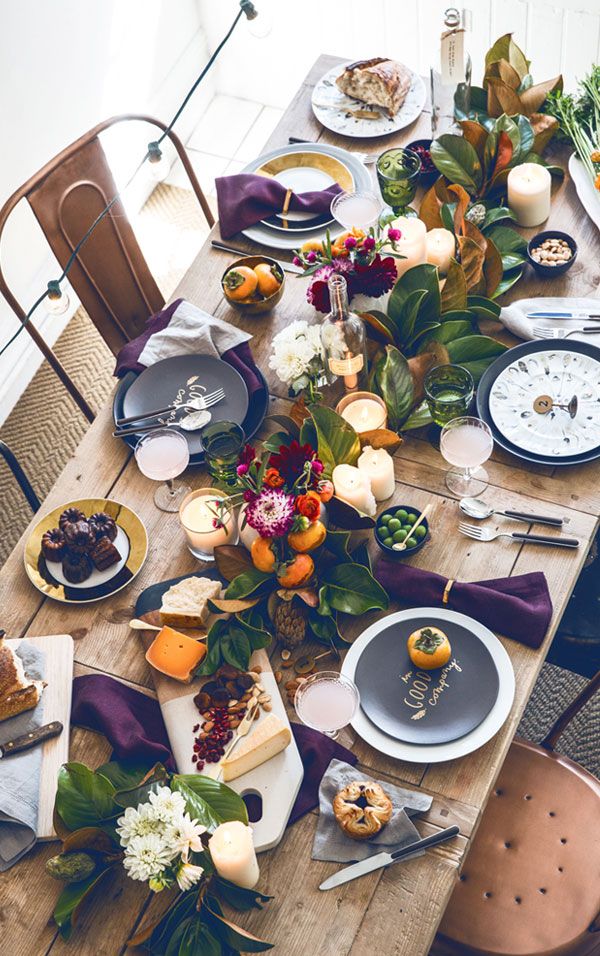 I like the idea of a light colored tablecloth with centerpieces featuring natural elements.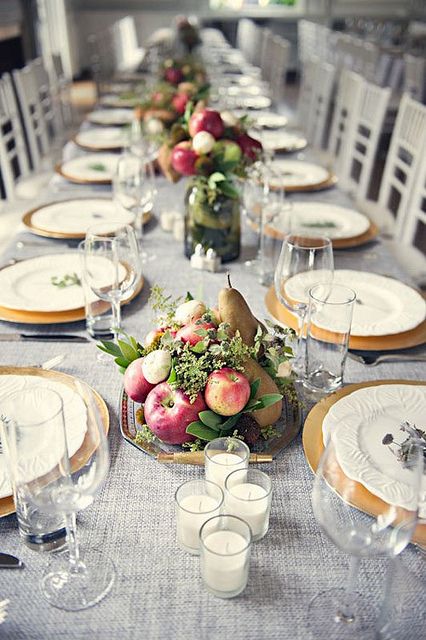 Of course, a girl can have more than one color crush. Shades of mulberry and copper are positively swoon-worthy.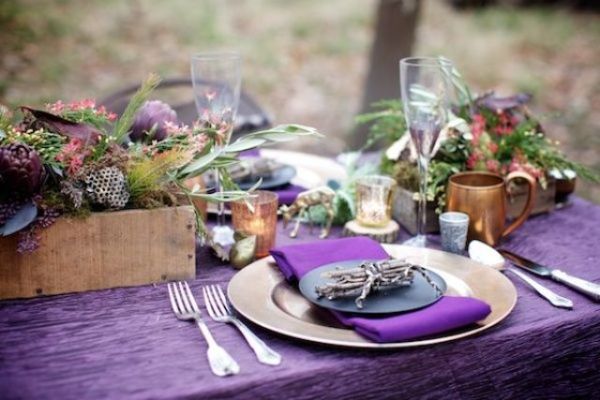 Who has a magnolia tree that I can borrow a few branches from? What an incredible table runner.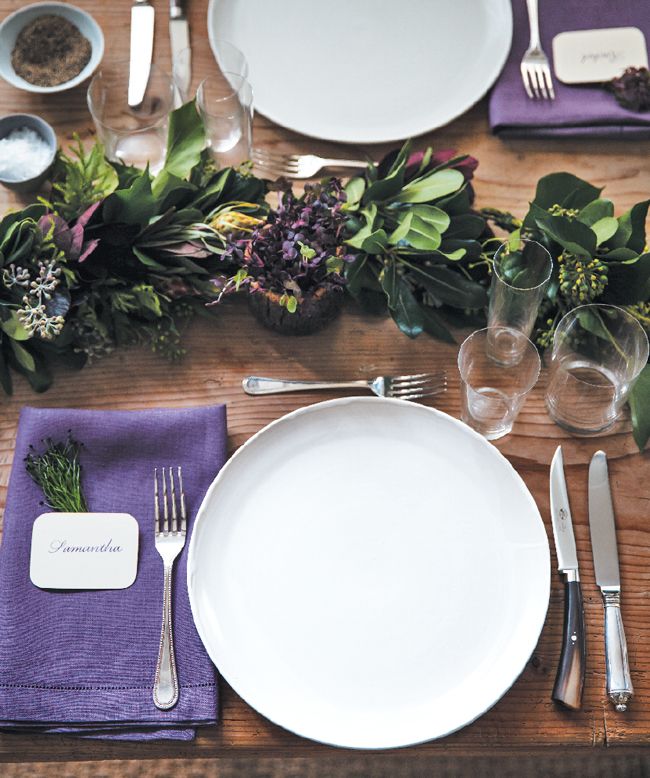 Another idea I like is adding artichokes, eggplants and even kale to a floral Thanksgiving arrangement.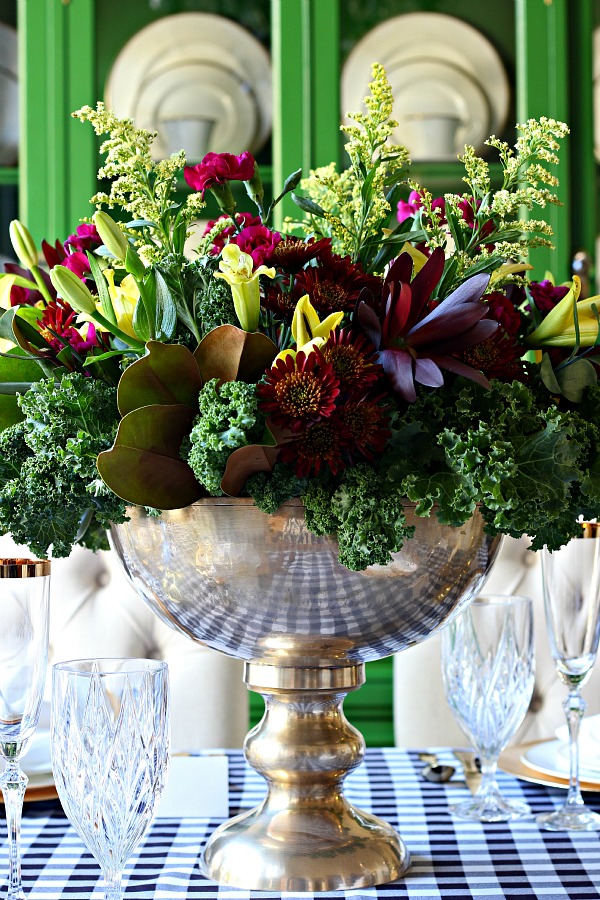 But then there is turquoise too. Decisions, decisions.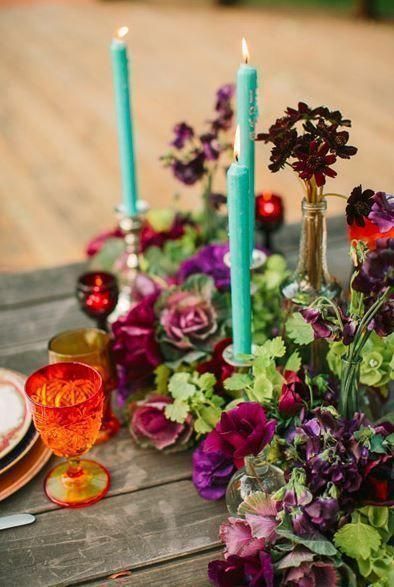 It pairs well with a darker floral palette….
…as well as the more traditional colors of autumn such as orange, rust, and red.
Of course, food will be the star of the show.
Since dinner is late in the afternoon some game time snacks are in order. I absolutely will be copying this bountiful feast. I've already purchased the figs, cheese, olives, nuts and assorted charcuterie. Mr. Décor has made me a wooden plank. I just need some large globe grapes, raspberries, bread and some food safe leaves.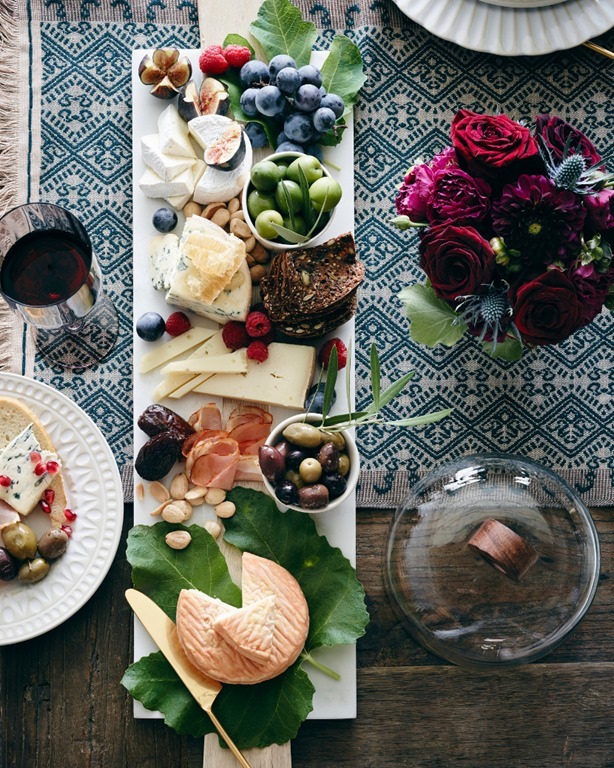 In addition to traditional apple, pumpkin and pecan pies I will be making the following recipe I found in Diabetic Living so one family member can partake in the sweets as well.
Spoonable Pumpkin Pie
1 1/2 cups graham cracker crumbs,  1/3 cup light butter, melted,  1 15 oz can pumpkin,  8 oz reduced fat cream cheese or whipped cream cheese, softened, 3 one ounce packages of fat free/sugar free vanilla pudding mix,  1 1/2 teaspoons pumpkin pie spice, 1 1/2 tsp vanilla, 2 1/2 fat free milk,  1 8 oz container frozen light whipped dessert topping, 1/2 c chopped/toasted pecans.
Preheat oven to 350.
1. For the crust mix together butter and crushed graham crackers. Press into a 13x9x2 pan. Bake 10 minutes or until golden brown. Cool
2. In a large mixing bowl beat pumpkin, cream cheese, pudding mix, 1 teaspoon of the pumpkin pie spice, and vanilla on medium to high speed until combined. Gradually add milk, until smooth; spread over crust.
3. In the same bowl fold together whipped topping and the remaining ½ teaspoon pumpkin pie spice; spread over pumpkin layer. Sprinkle with pecans. Cover and chill 4 to 8 hours before serving.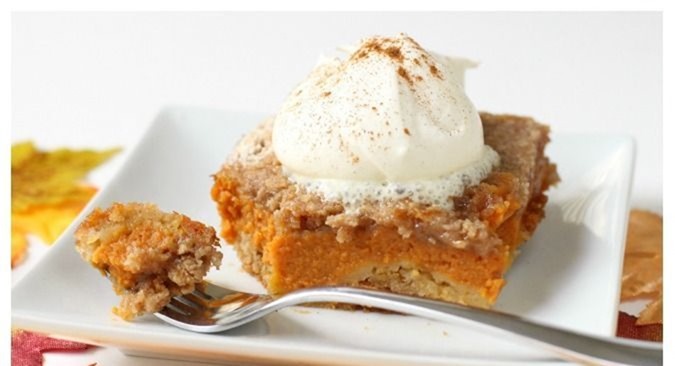 I will also be making this easy roast turkey recipe.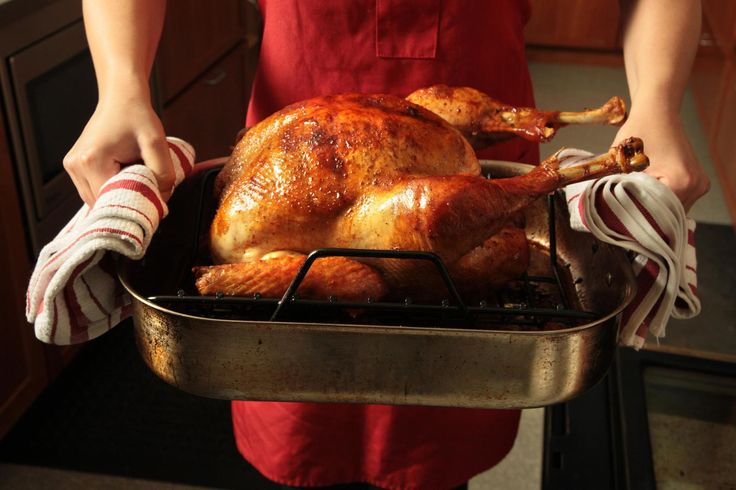 Stay tuned for peeks at the pies and our table on Instagram.
Until then, here's more inspiration: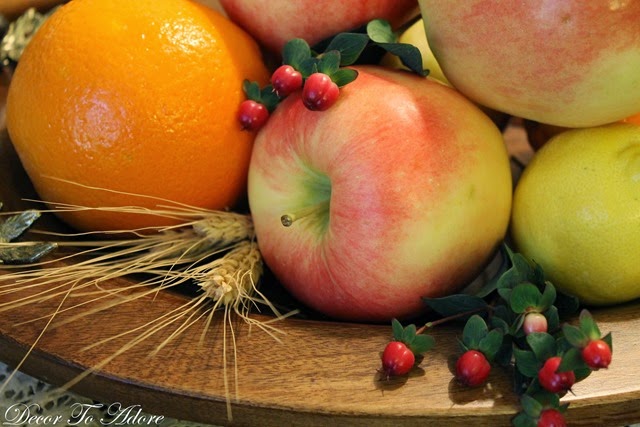 The $5 Thanksgiving Centerpiece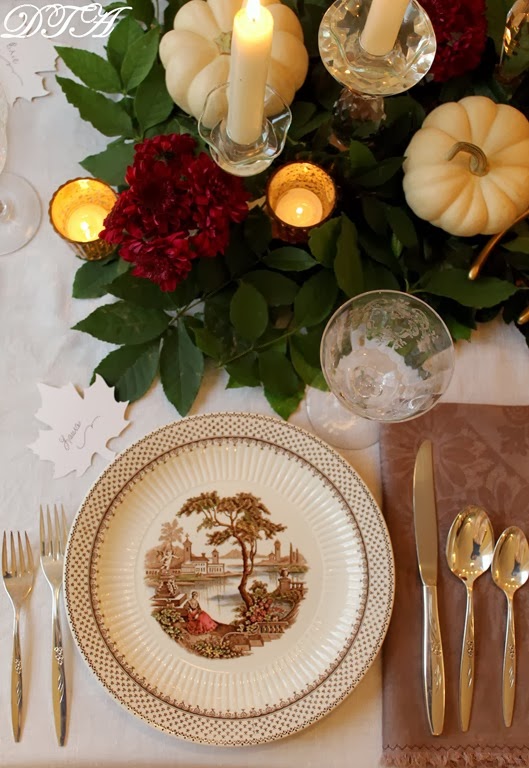 Holiday Décor from Colonial Williamsburg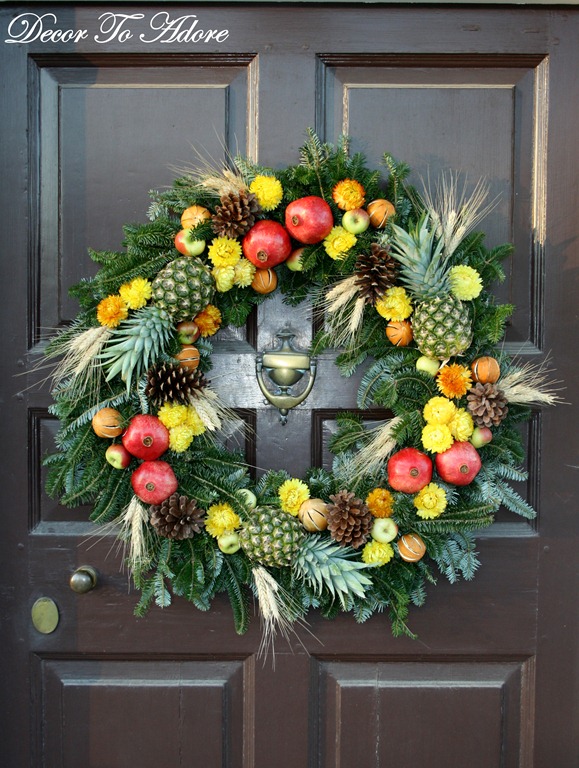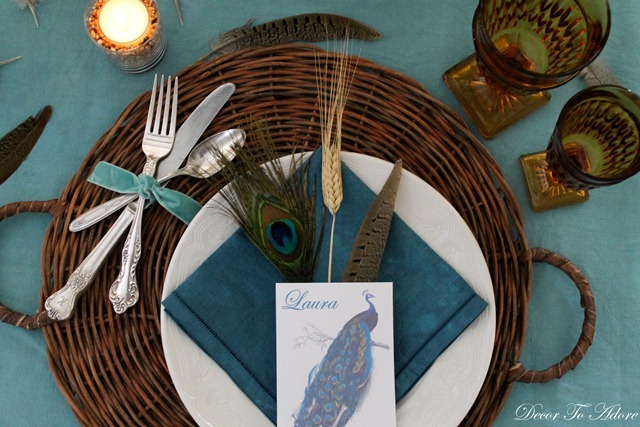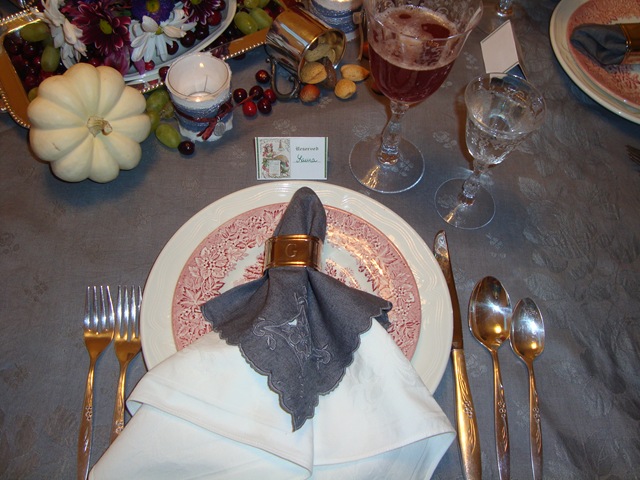 I'll be back on Wednesday with some Autumnal glory,
Laura