Just 7 kilometers outside of Saint-Rémy-de-Provence, France is the tiny village of Saint-Étienne-du-Grès. Here you will find a charming bed and breakfast. A Perfect Place to Stay in Provence Mas Predon.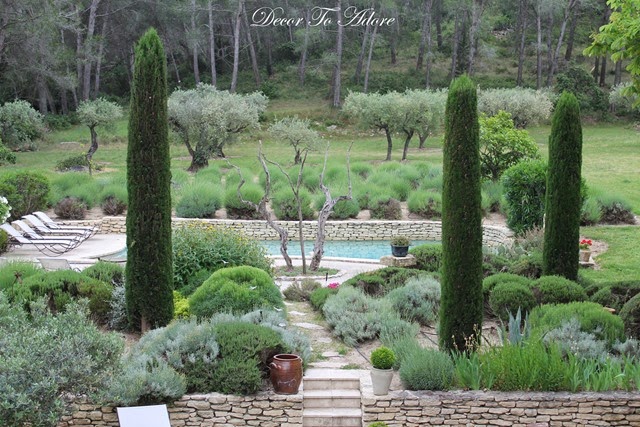 A Perfect Place to Stay in Provence Mas Predon
It is located on the Avenue d'Arles and a large sign marks the driveway.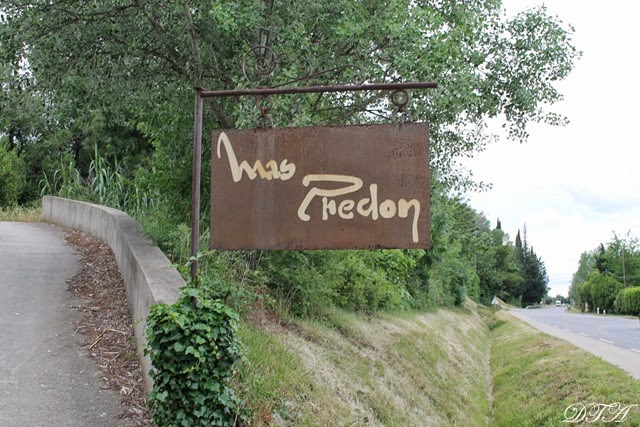 There is a large parking area and a well-worn path that leads to a series of buildings. On your right is a small shed and just behind it is separate guest quarters.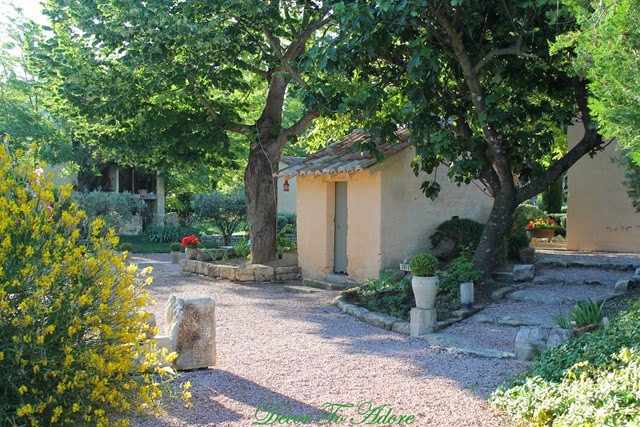 The L'Olivier studio has its own kitchenette, patio, and charming shuttered doors.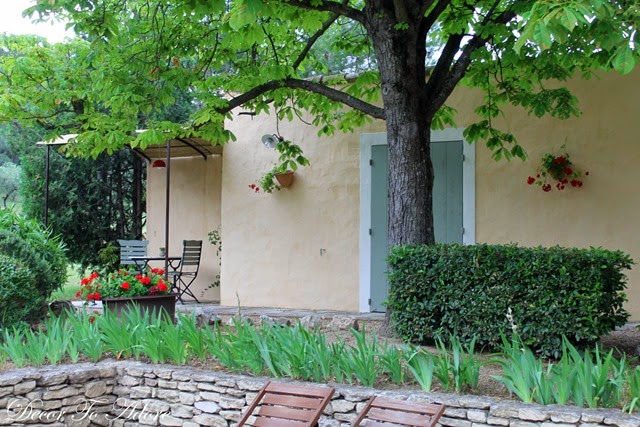 However, we walked towards the main house where we found our handsome, charming and knowledgeable innkeeper, Francis.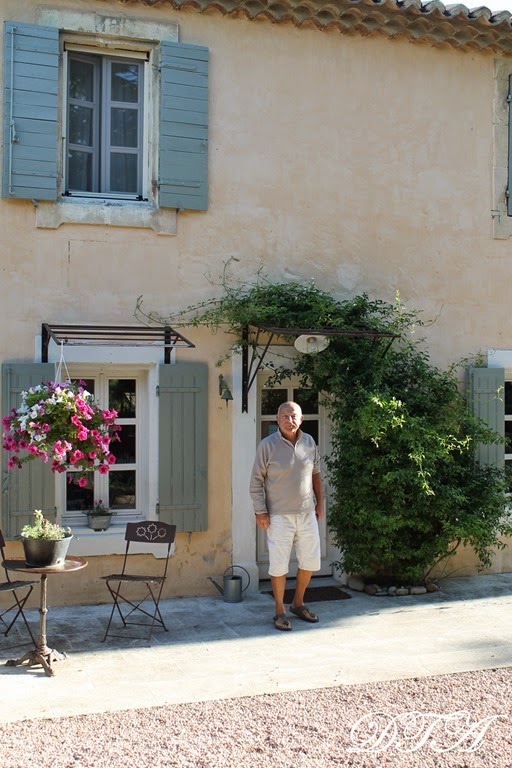 Upon our arrival, he gave a tour of the lovely grounds and pointed out that our bedroom would be the room on the upper right.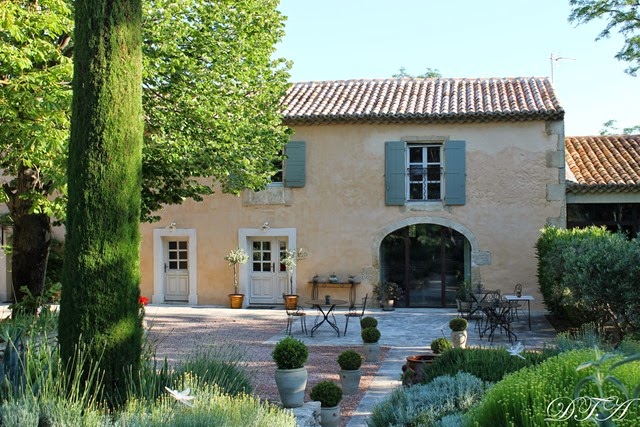 We entered through the second door which was flanked by lovely potted olive trees.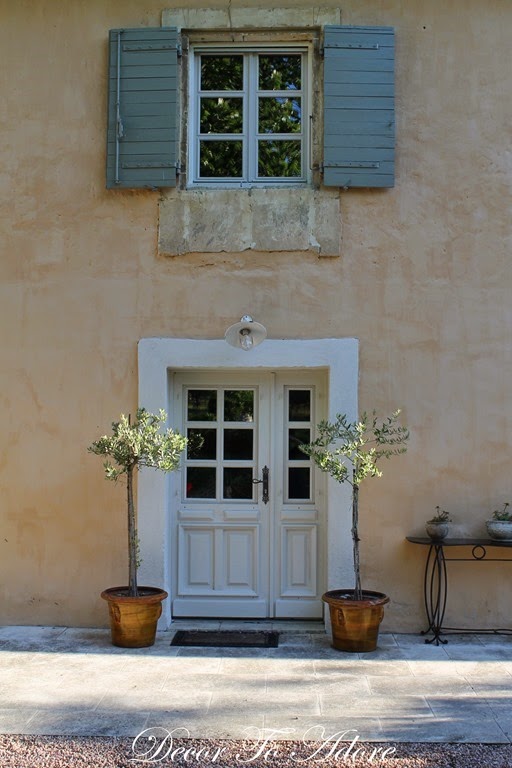 The Soleil Room
We had booked the "Soleil" room which had two well-appointed beds.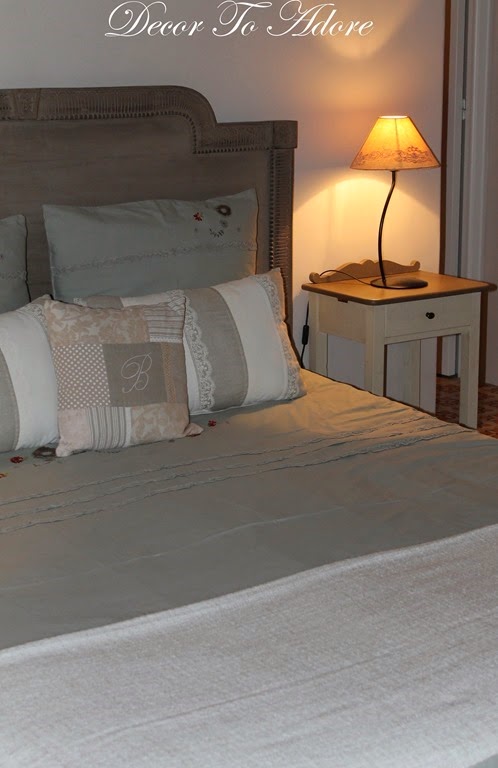 The bathroom was quite modern with numerous amenities.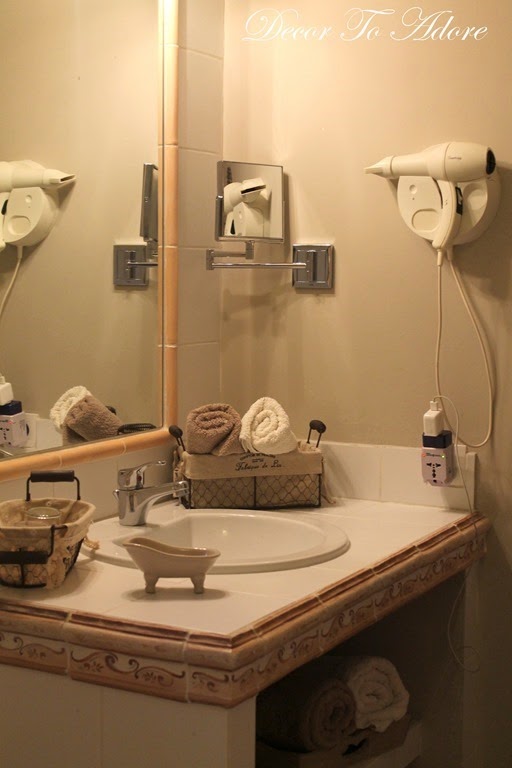 There was a dresser as well as a writing desk. The French doors led to a small balcony…
…and a beautiful view of the manicured gardens.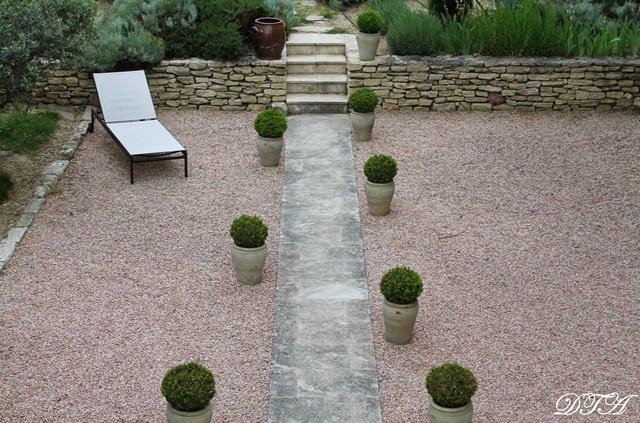 At the left of the property was a small cabana that housed an outdoor kitchen to include a refrigerator and grill available to all guests.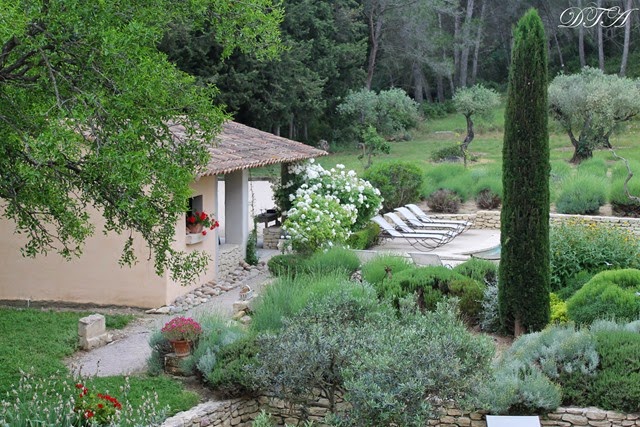 There is also a lovely covered seating area where we enjoyed breakfast one rainy morning.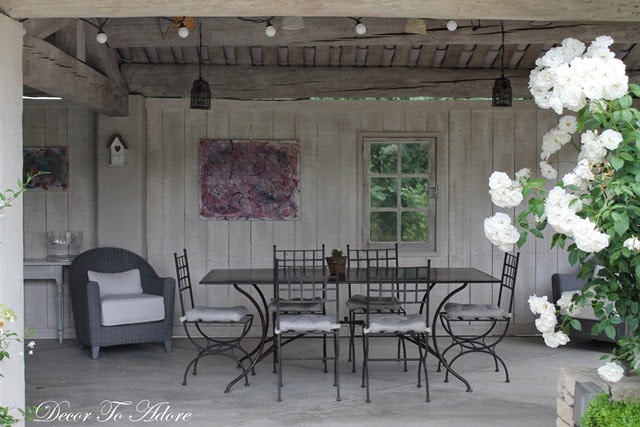 A Quick Dip
Although the pool looked quite inviting, it was still a bit cool. I plan to go back some summer to take a plunge.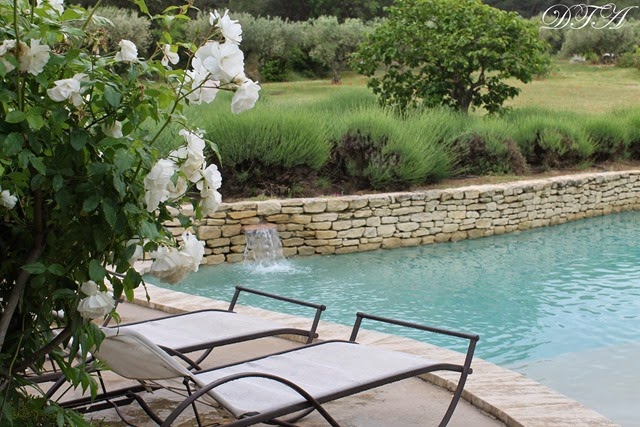 Looking back towards the main house, which is several centuries old, you can see the large flagstone patio. I sat outside here several mornings using Skype so that I could share the lovely view with Mr. Décor.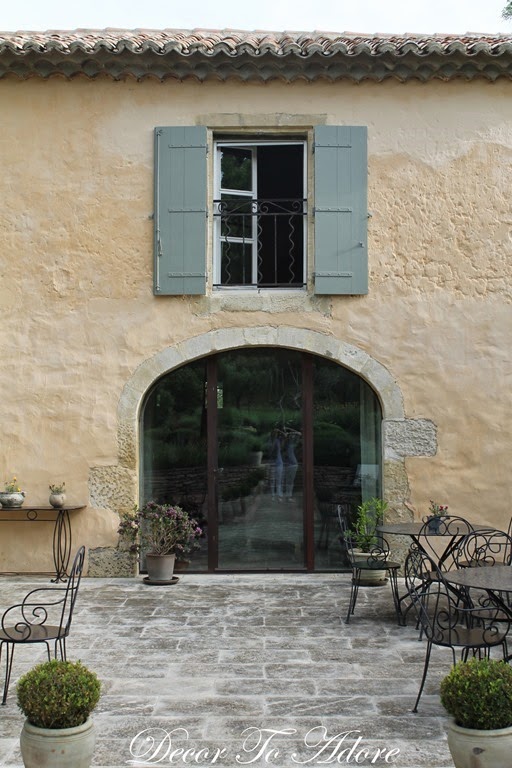 Breakfast
My cousin, Linda, and I also enjoyed several lovely breakfasts here as well.
Béatrice, the lady of the Mas, is a master in the kitchen. Every morning we enjoyed her freshly squeezed juice, a variety of homemade bread and jams, as well as a medley of Viennese pastries accompanied by coffee or tea.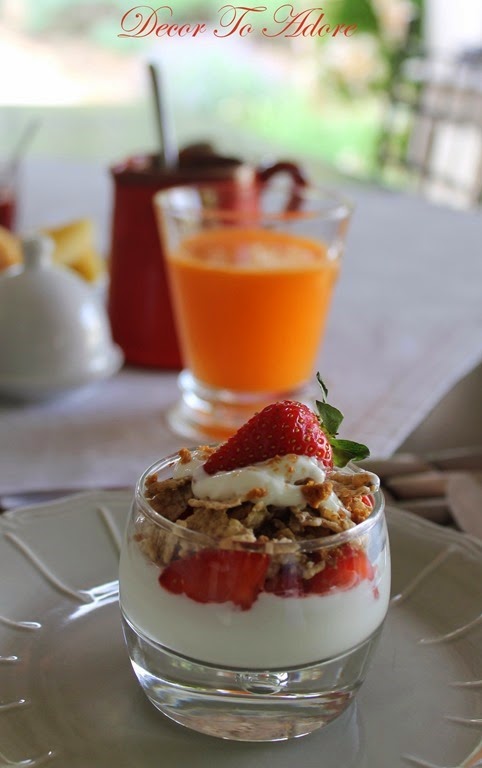 Mas Predon is extremely quiet and peaceful. Wifi is available. Francis is happy to provide you with travel suggestions, maps and dinner reservations. I would recommend that you have a command of basic French in order for good conversation. Mas Predon does not take credit cards but there is a bank nearby with an ATM happy to dispense your needed Euro.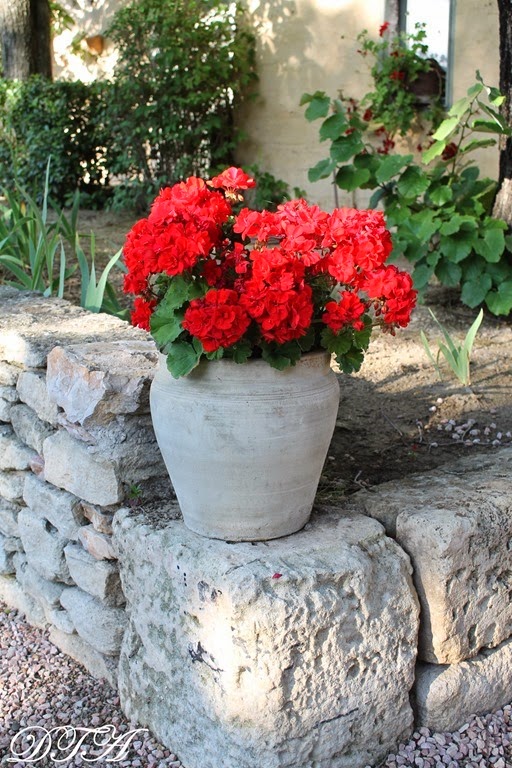 At the end of the week, I felt that I had made two very special new friends. Francis and Béatrice you are true treasures and are missed very much!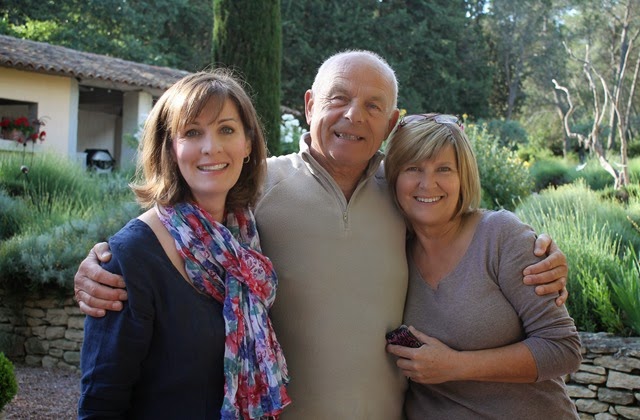 If you happen to visit, please tell them "Laura INGALLS says hello". They really enjoy "Little House" which is shown regularly in France.
Laura
Le Mas Predon 
I was not compensated in any way. All opinions are my own.