The backdrop of Bohemian Bliss was held in the beautiful yards of two darling historic bungalows. This is Bohemian Bungalow Part One. Today we will be viewing the yellow home of Dan and Kristin Alber.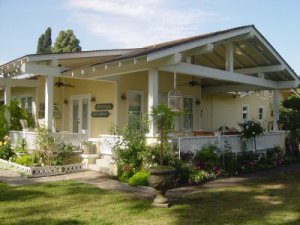 Bohemian Bungalow Part One
The house and its grounds are quite lovely. It even has a wee playhouse.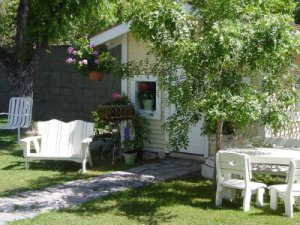 Inside is a profusion of beauty and color. The fireplace is not used in the traditional sense. A tv makes good use of the firebox hidden behind the shutters.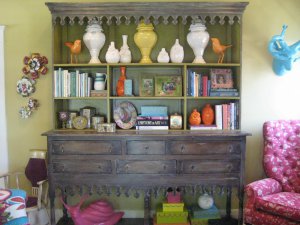 Isn't this a wonderful little area?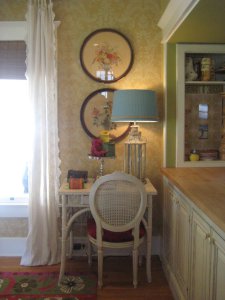 Be still my heart. A week later I am still dreaming about this chandelier.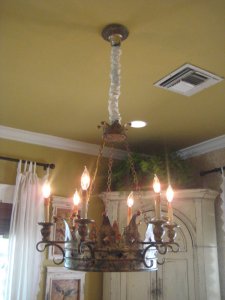 The adorable kitchen was packed with prettiness.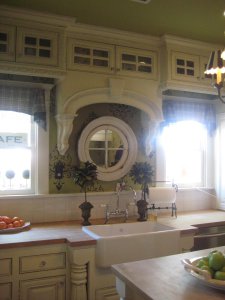 Not an inch of space was wasted.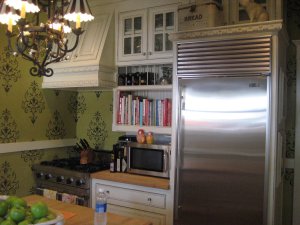 My pictures aren't the best, but can you see the beauty?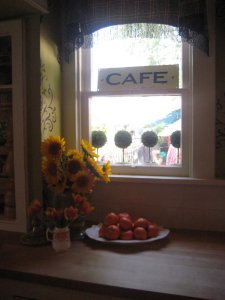 I love when people use every inch of their homes. The original use of this space was probably a formal dining area. It is now the home office.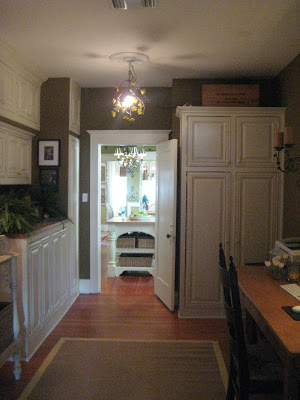 Built-ins and charming vignette's make this area a treasure.
Would you like to take a dip in this glorious tub?
Every inch is frothy fabulousness.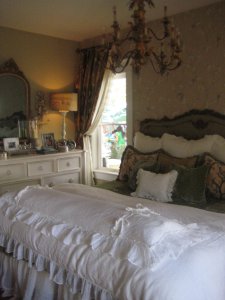 I would love to enjoy a cup of tea and a good book in this sweet corner.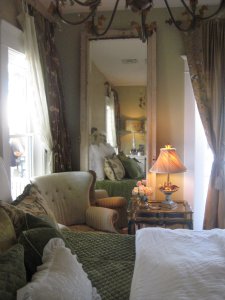 This is the children's playroom.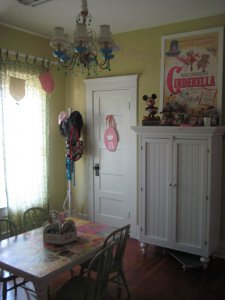 Who am I kidding? I want to play here myself.