I am still recovering from jet lag and sorting through a mountain of laundry but I couldn't wait a moment longer to kick off a week long series featuring Bohemian Bliss Fest. Let's begin with all the fabulous fashionista's.

Sweet Jessi stole my heart in her perfectly pink confection. Dazzling Dixie is simply adorable. Both ladies work at Domestic Bliss.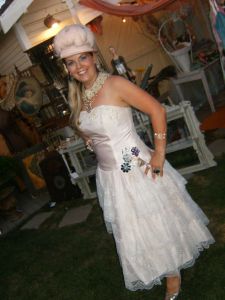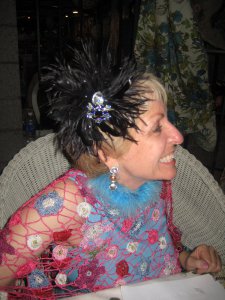 Next up is Liz and the adorable Minnie. (Someone tell me who the ravishing beauty in blue is.)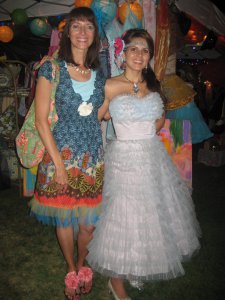 My dear friend Karen and her daughter came to visit. The girls of Blossom had a wonderful booth. Just wait until you see what I bought!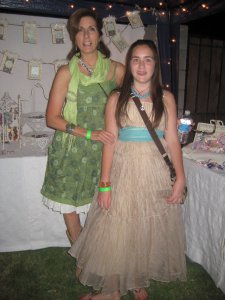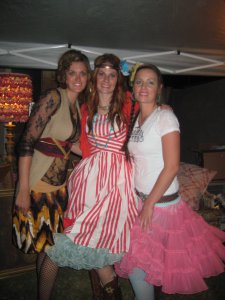 Here I am with two very lovely ladies. The wonderful
Maija
and the gorgeous

Sharon

. My crazy hat kept slipping off. Still, not bad for a little hot glue, tulle and ribbon.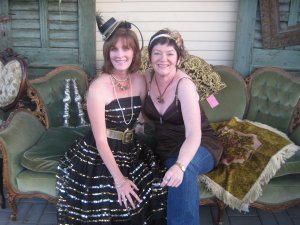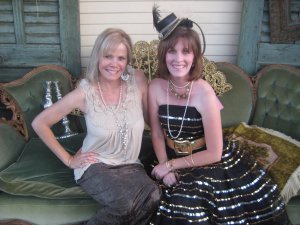 Our gracious hostess and Domestic Bliss proprietor, Kristin, along with the always chic Katie.
Lesley and Michael of
Black Cat Curio
. Michael taught me all things Blogger. What a talented and dashing man!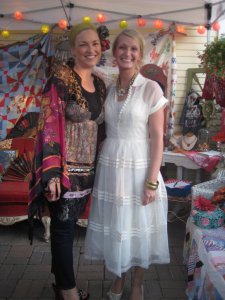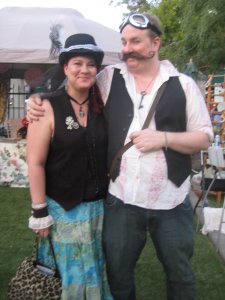 Can I squeeze her? I truly adore
Tricia.
I bought a cute shirt from Angie and coveted Meg's wonderfully creative paintings.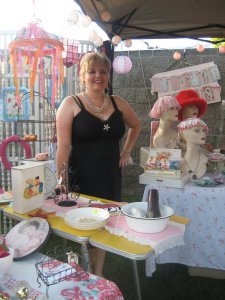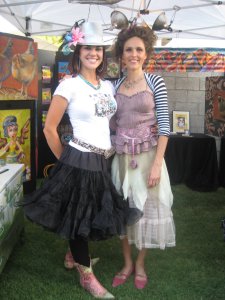 Shelly
channeled her inner Frida Kahlo and the
Mosaic Queen
, Michelle, sashayed about in her sassy pants.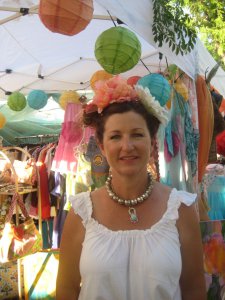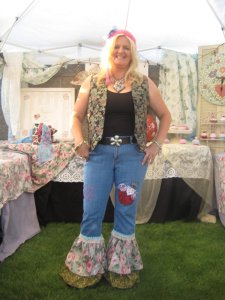 Saturday was brutally hot, but my new sweet friends, Heidi and Jenny, from

Hollywood Regency

looked oh so cool.

Kristin and Jessi once again looking lovely.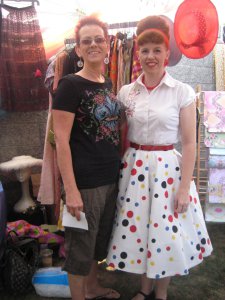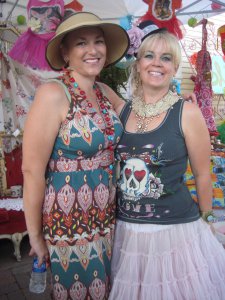 I am once again in a hat attempting to not burn with adorable Sharon. Sweet Maija made me the adorable pink scepter.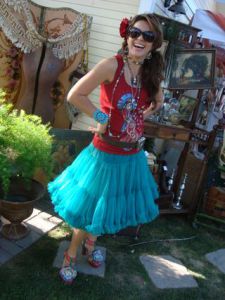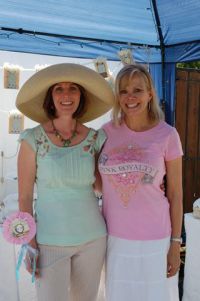 Just wait until you see these beautiful ladies booths on Wednesday!
There is still time to enter the Cottage Charm GIVEAWAY two posts down.
Have a blessed

Memorial Day

and thank you to the many who paid the ultimate price for our freedom.