Happy Summer! Is your garden in full bloom? It has been a fantastic growing season here at Storybook Cottage. I was delighted when my dear friend Amber from Follow The Yellow Brick Home invited me to participate in A Vintage Garden Tour.
If you are coming over from Panoply, Welcome! Doesn't Rita have the loveliest garden?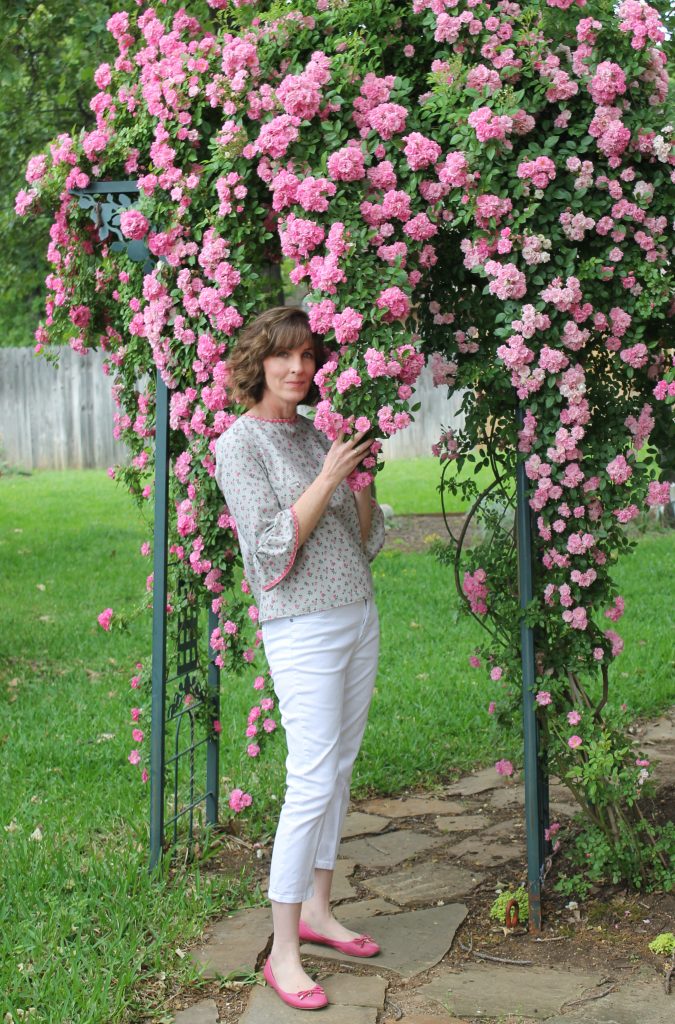 A Vintage Garden Tour
Prior to moving to the Fort Worth area almost four years ago, we lived in Phoenix for 10 years. While I can appreciate the desert landscape my heart truly belongs to the English garden look.
It has been a banner year for our roses. The garden contains climbing roses, rose trees and traditional rose bushes. All were planted by Mr. Decor and myself over the past few years.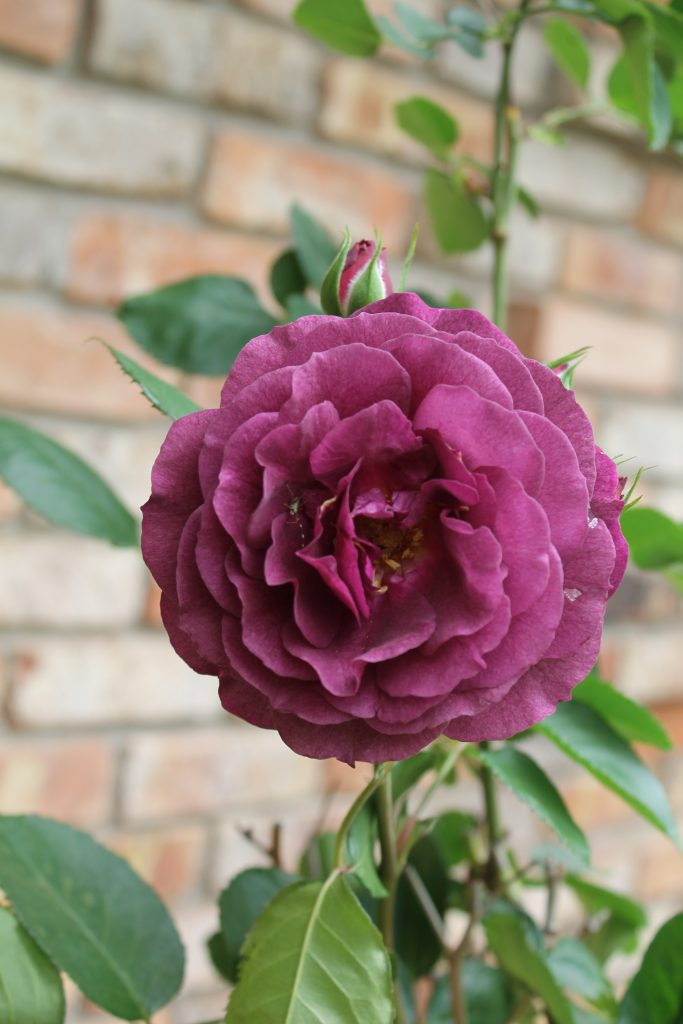 My friend Tracy sent me bearded iris bulbs from her garden in California and they have done quite well here.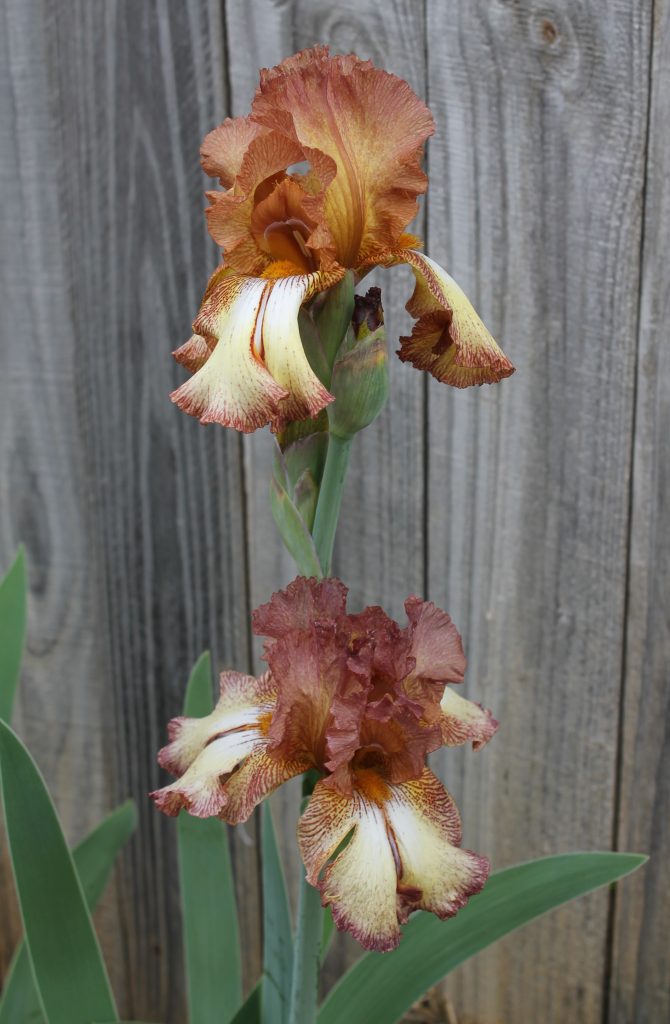 It took three long years but we had our first peony blooms earlier this spring.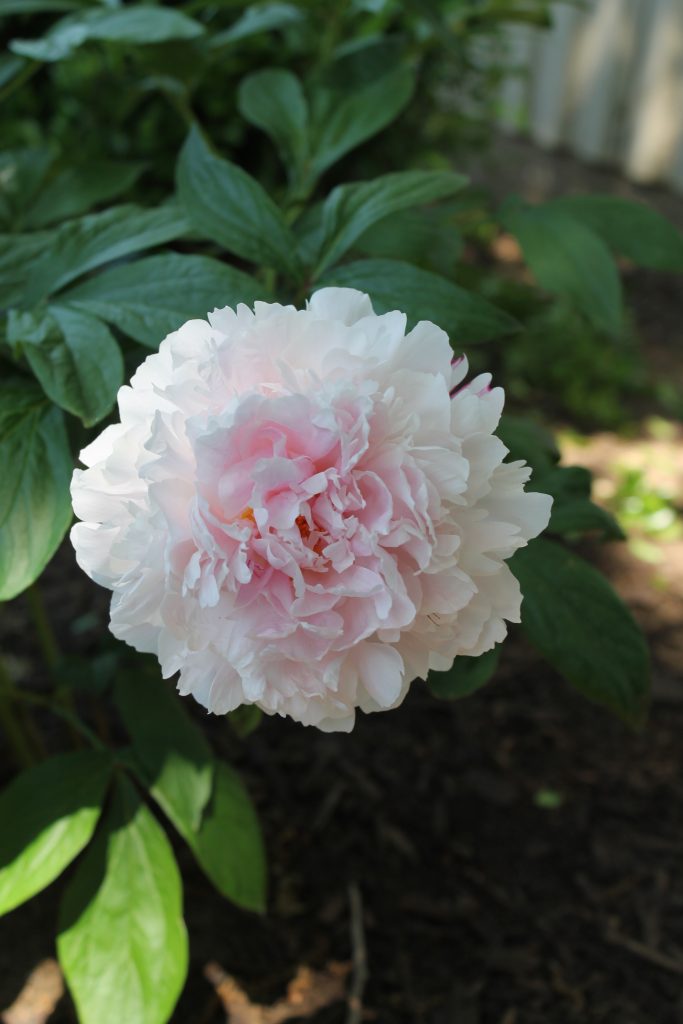 Vintage Elements
I like to include vintage elements to the garden areas to add a bit of interest. Earlier this year I shared some old metal chairs I found in a trash pile. We have a total of four. Two are painted a bright periwinkle and we use them for al fresco dining.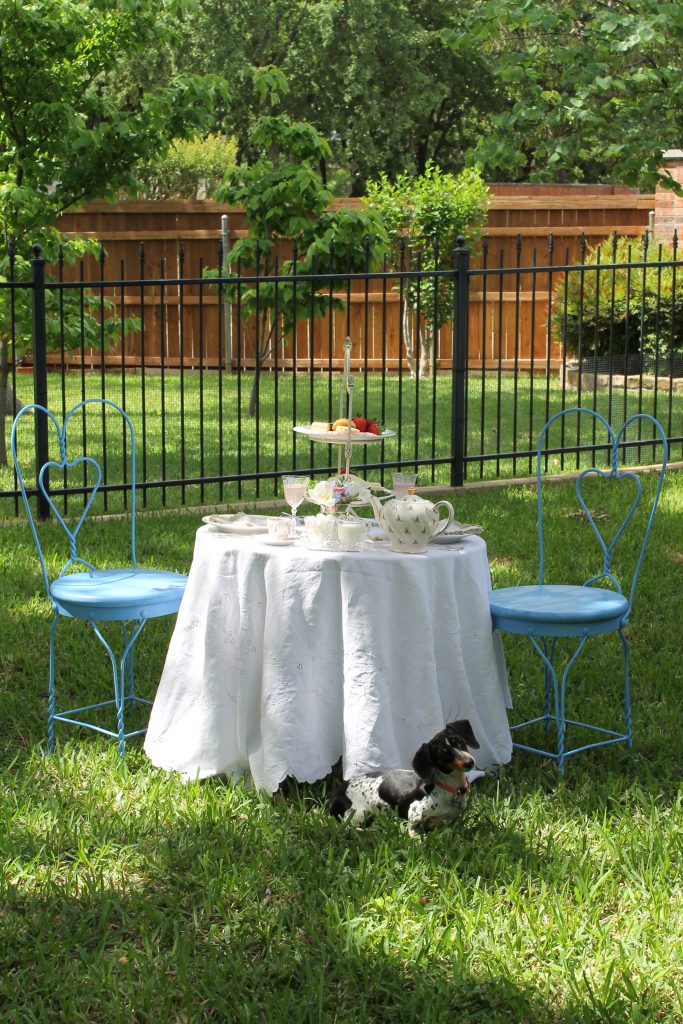 The other two I left rusted and chippy. They are tucked into our front yard flowerbeds and hold potted plants.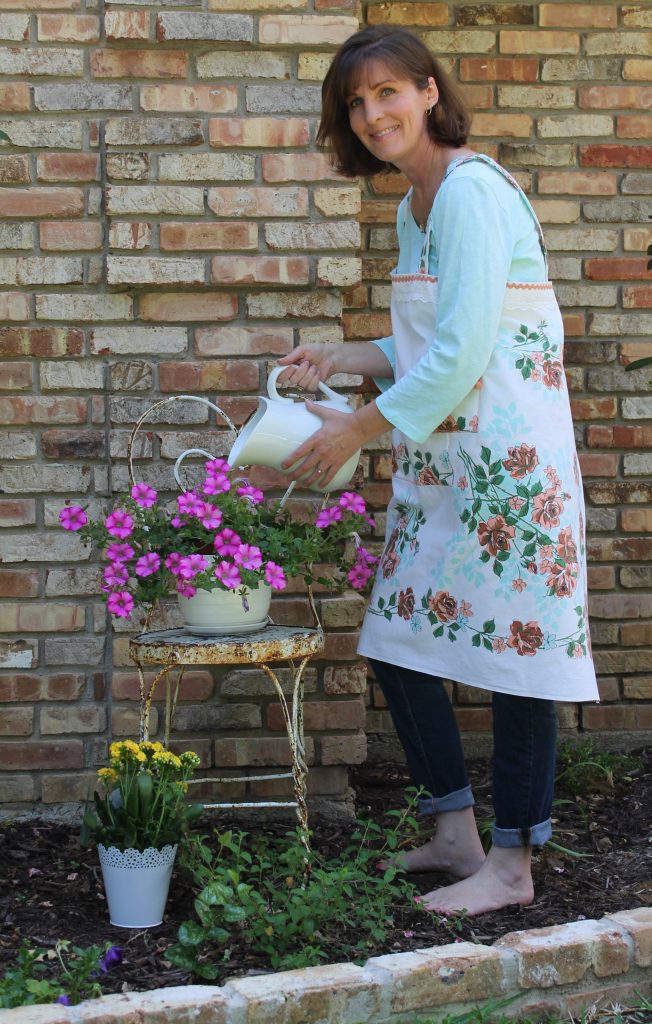 I obviously have a thing for chairs.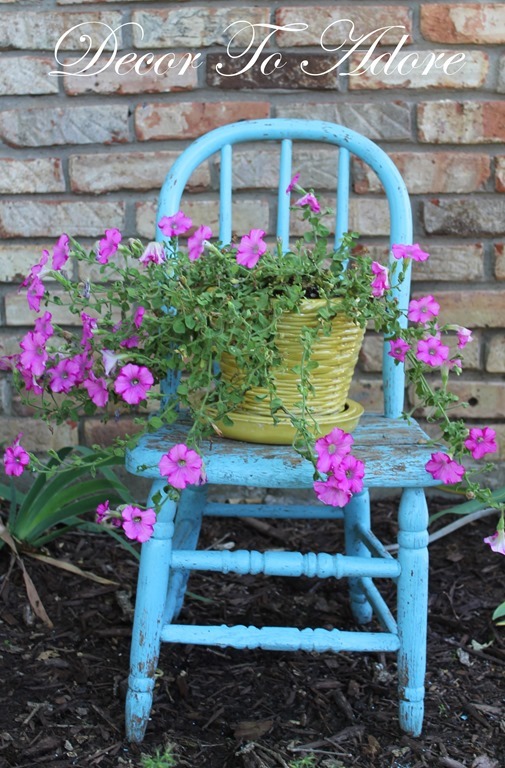 Residents Of The Garden
There are small birdhouses and feeders tucked in here and there. We currently have a Mississippi Kite nesting in one of our old oak trees which is a bit rare. A small sparrow has taken up residence in the vintage-inspired home below. The weight of the nest has it leaning to the side and we are praying it doesn't topple as the babies grow.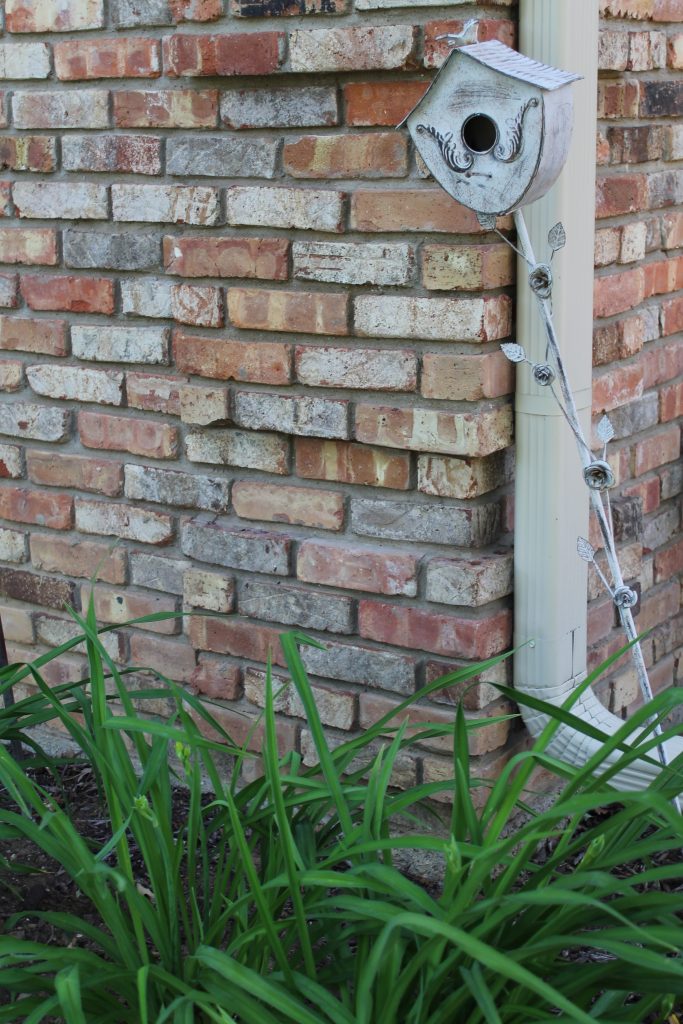 In a small garden area near our driveway, I added a dry river bed and accented it with a vintage child's wheelbarrow.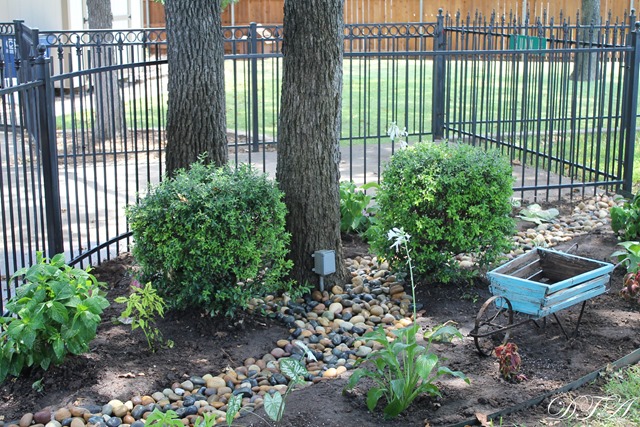 Another garden bed has two sweet vintage angel sculptures nestled in the lower right front of the bed near the pansies.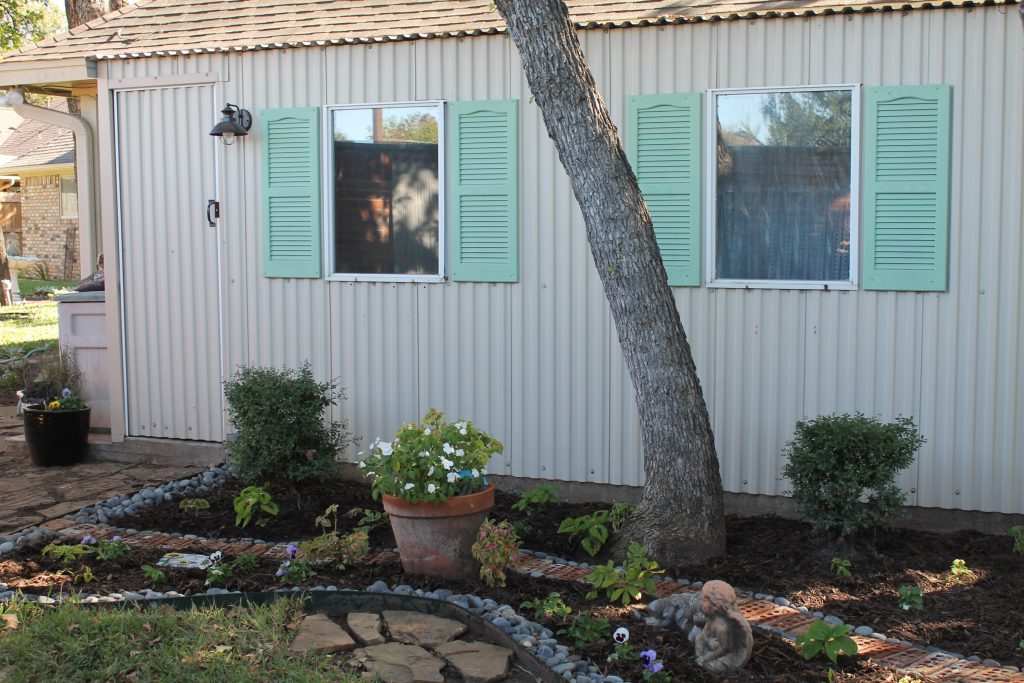 Wee Magical Visitors
In the photo above you can somewhat see the top of a wee blue roof in the clay pot. I like to nestle in little fairy gardens throughout the garden.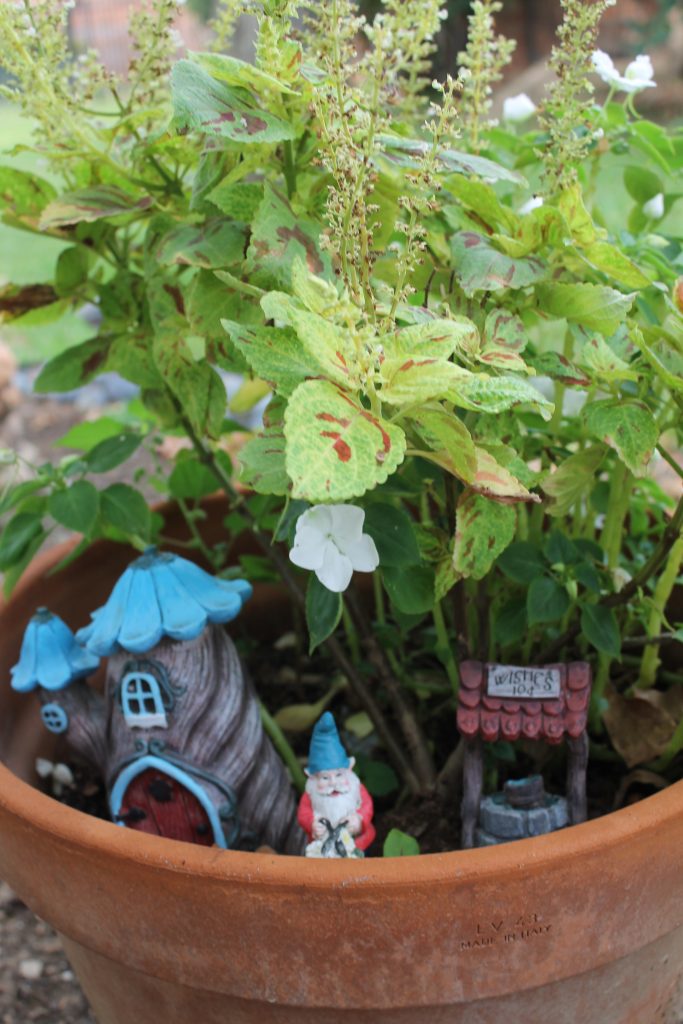 Other little fairy homes and garden gnomes appear elsewhere.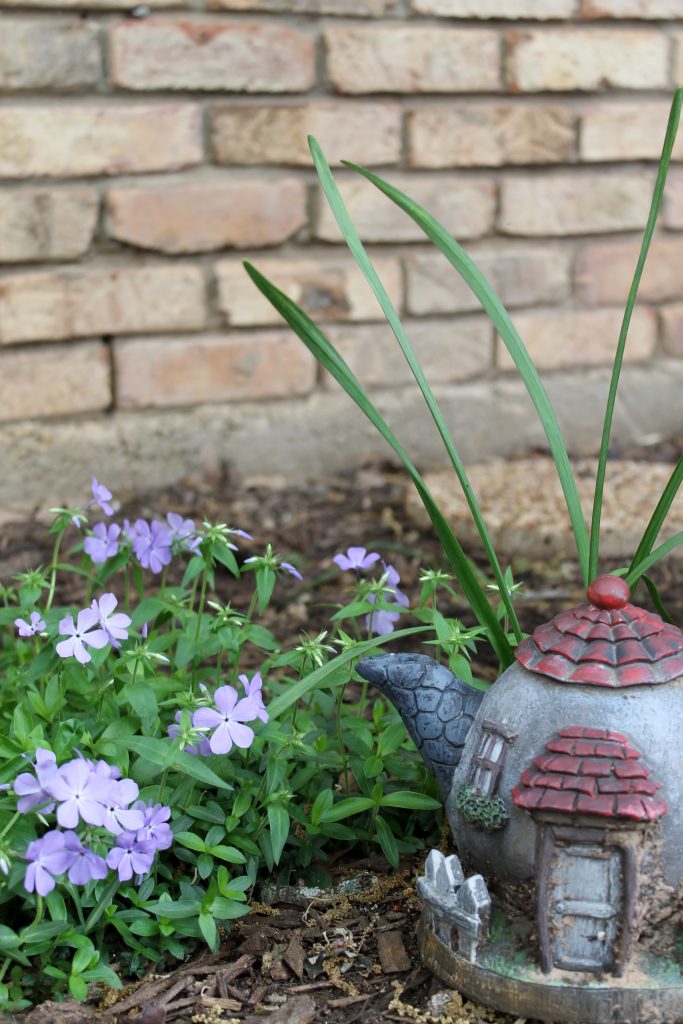 Most of the garden potting occurs on a wooden table built by Mr. Decor.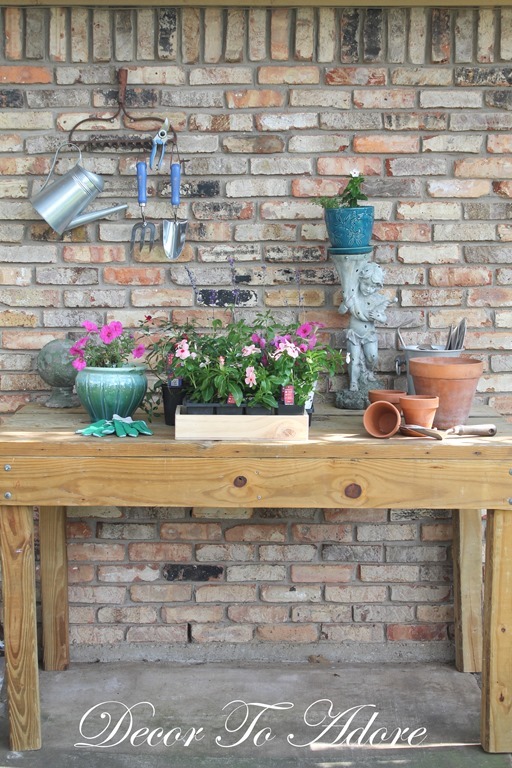 I generally like to add simple seasonal color by placing annual plants in pots. Perennials are planted directly into the beds.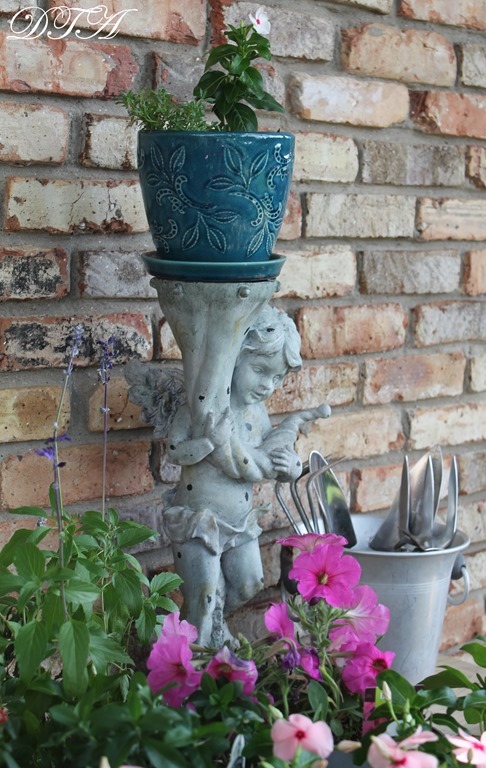 It would seem that I also have a fondness for birdbaths as they can also be found in a few areas.
I hope you have enjoyed this year's summer garden tour.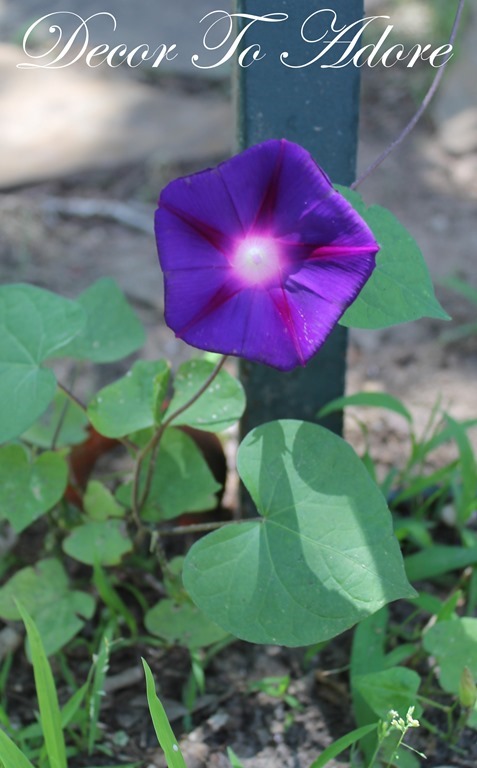 Next up is My Thrift Store Addiction. Cecilia has such a beautiful garden.
May you bloom where you are planted!
Laura