This past week while Mr. Decor and Sweet Guy were away my BFF Tracy flew in for a quick visit. She possesses a wonderful green thumb and we decided to transform two areas in the backyard of Storybook Cottage. Here is how to Create A Simple Dry Riverbed.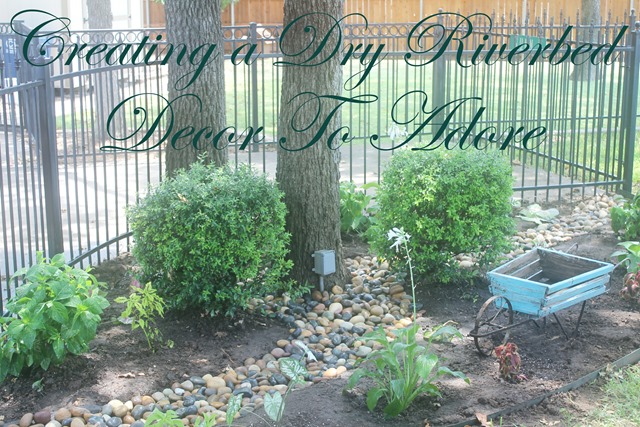 Create A Simple Dry Riverbed
This is a sort of semi "BEFORE" photo. I only remembered to take a picture after two hours of weeding.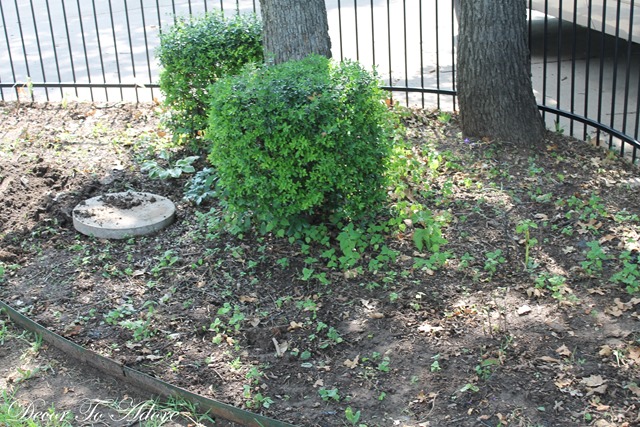 We also removed two crepe myrtles from the area. They had been planted by the previous owners and were struggling in this all shade area. They are now happily growing in a neighbor's sunny yard.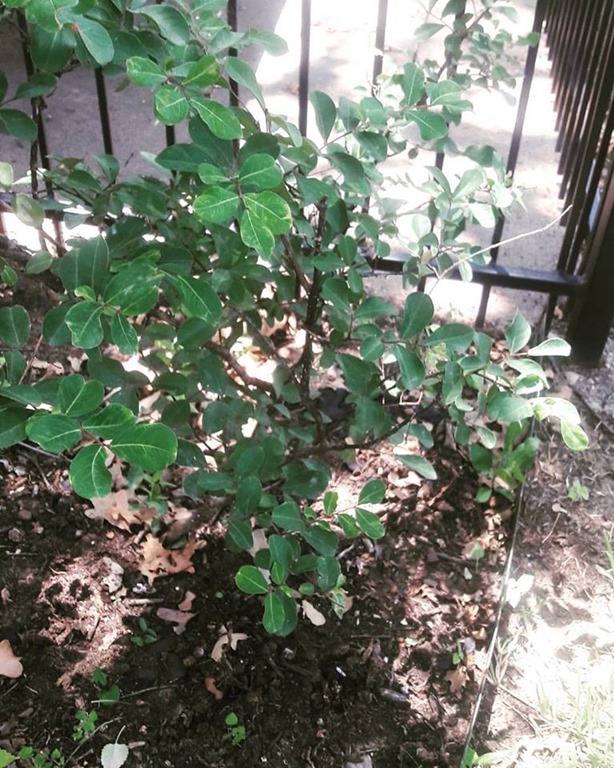 A clean planting surface.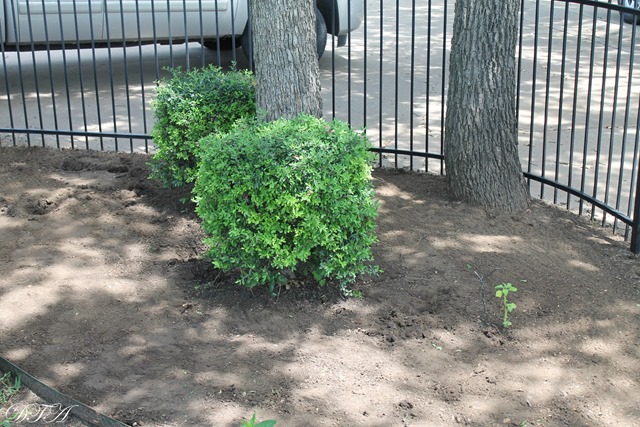 Create A Trench
After all the weeding and tree removal the soil was fairly loose so we shoveled out a shallow trench and lined it with weed barrier. (This is available at most home and garden stores.)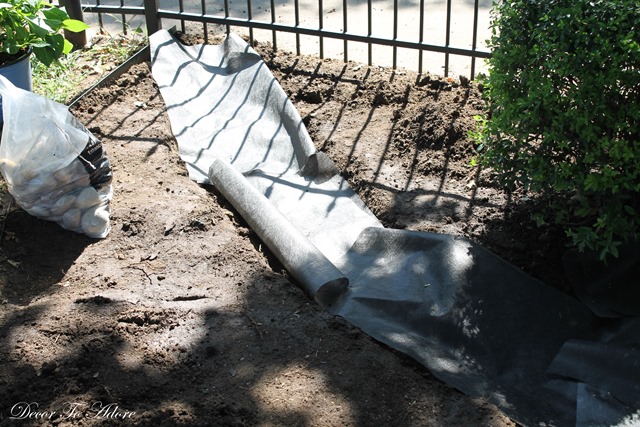 The design for the rock bed was a diagonal layout from one corner of the bed that split into both sides of the tree base and continued on to the other corner. It took eight bags of rocks to fill the trench. Four of the bags were leftover from a landscaping job my wonderful neighbors, Jim and Darlene had done and they graciously gave me their leftovers.
TIP: The four remaining bags were purchased for half price at Home Depot. This was due to the bags being split open during the shipping process. Ask your home and garden store if they offer the same great deal. It requires a bit more effort to transport the open bags but well worth the cost saving factor.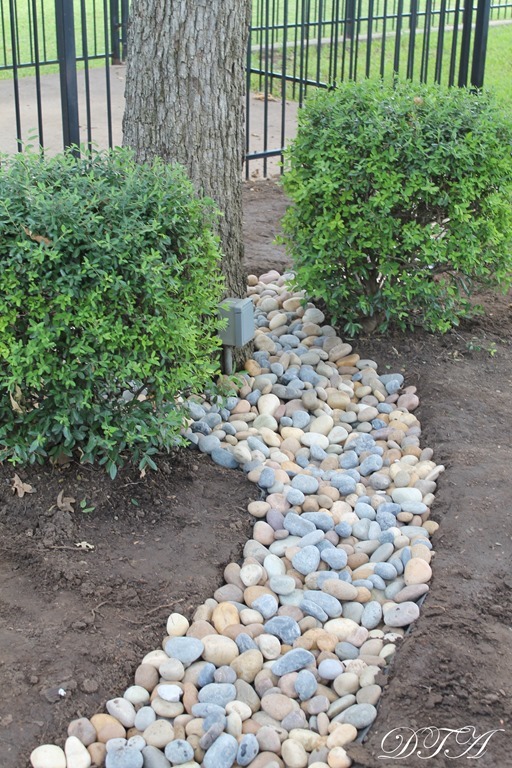 Surround The Bed With Plants
I wanted a base of perennial plants that would provide greenery and seasonal blooms year after year. We selected a mix of hydrangeas and hostas. In between, we placed colorful coleus. Coleus is considered a perennial in the zone that I live in. If you live in an area that freezes they are annuals.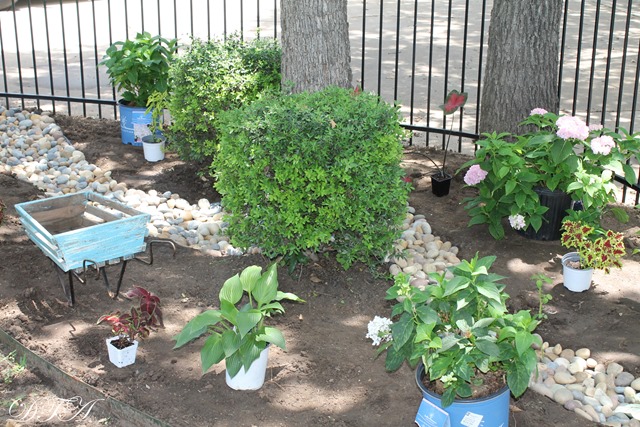 I plan on filling the wee wheelbarrow with colorful blooming annual flowers that will be changed out seasonally. Or perhaps filled with pumpkins in the fall.
But what a difference in the AFTER!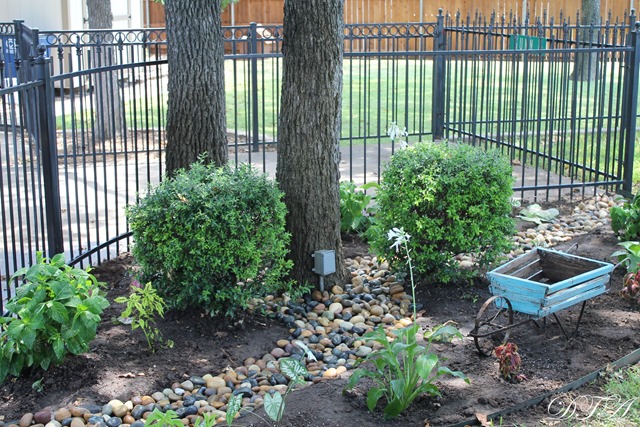 Reality check: the makeover took approximately eight hours of labor. The plants and hardscape materials came in a little under $200.
We've moved on to a second area and I will share that in the near future.
Laura