Hello and welcome to the Decor To Adore Summer Home Tour 2018. This tour features a lovely group of homes organized by my wonderfully talented friend Marty of A Stroll Thru Life. If you are visiting via Dimples and Tangles I am so glad that you are here. I absolutely adore Jennifer's sense of style and color!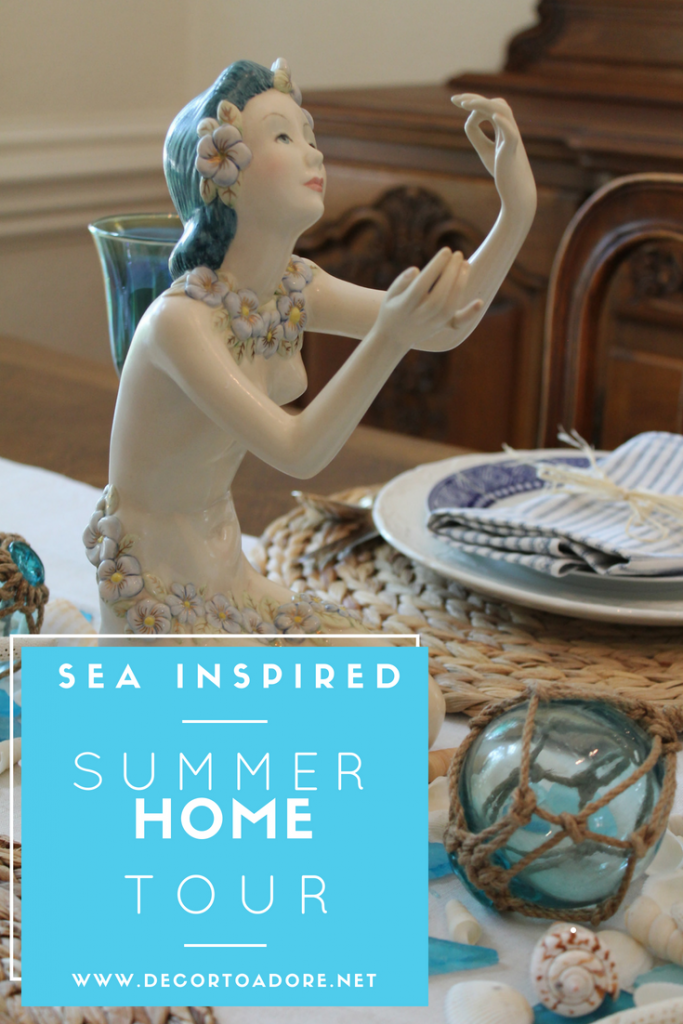 Summer Home Tour 2018
It was been a busy spring here at Decor To Adore. Storybook Cottage received a new roof.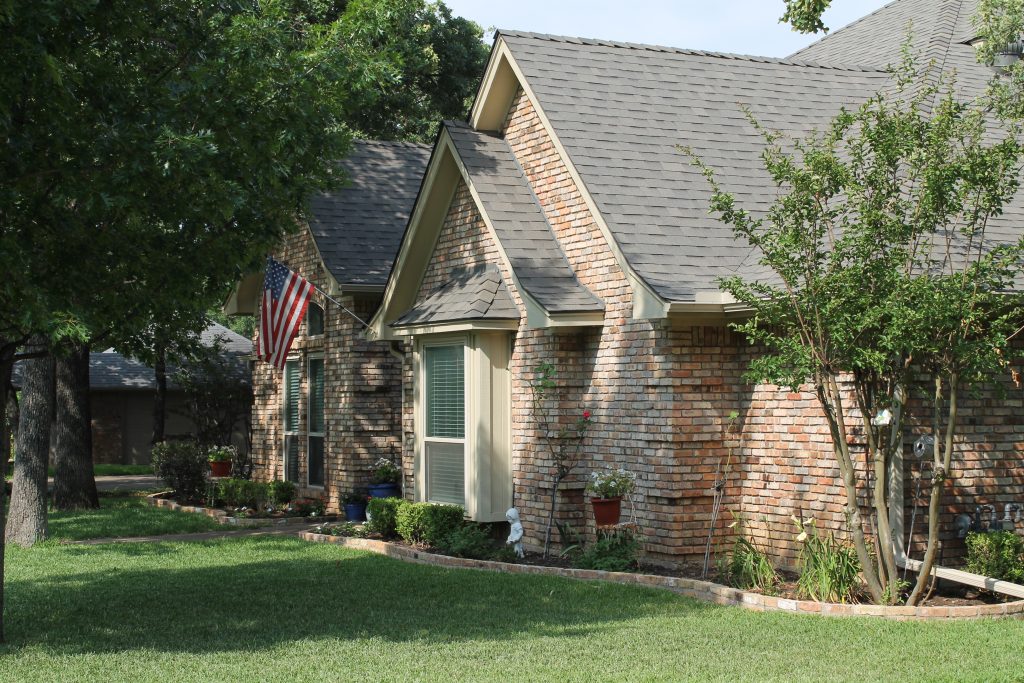 The guest bathroom was recently remodeled and refreshed.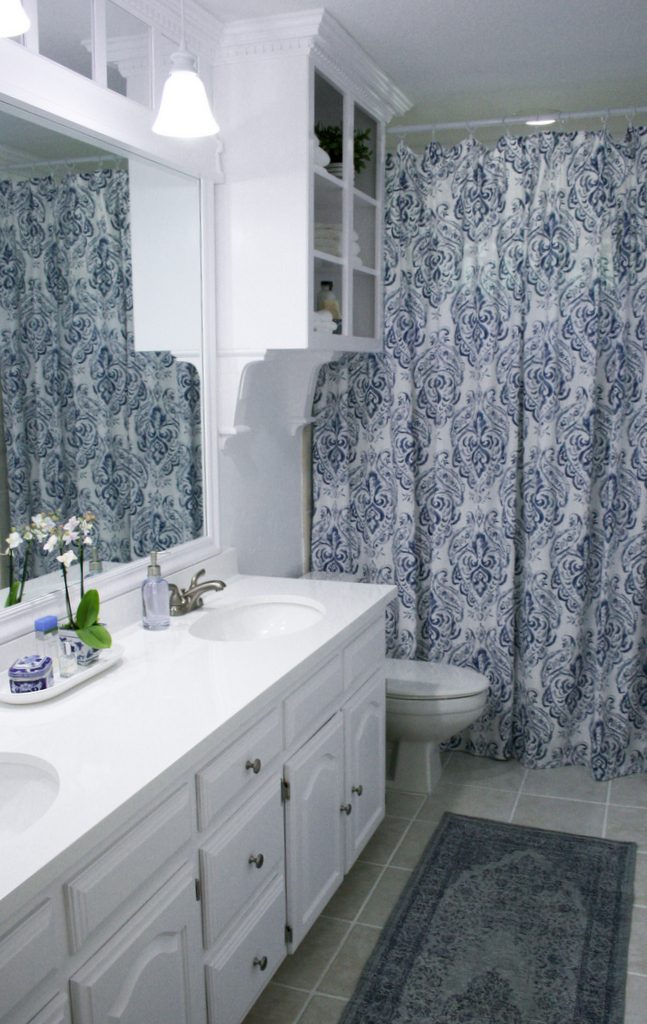 Amazingly everything was done, including the accessories, for under $1,000.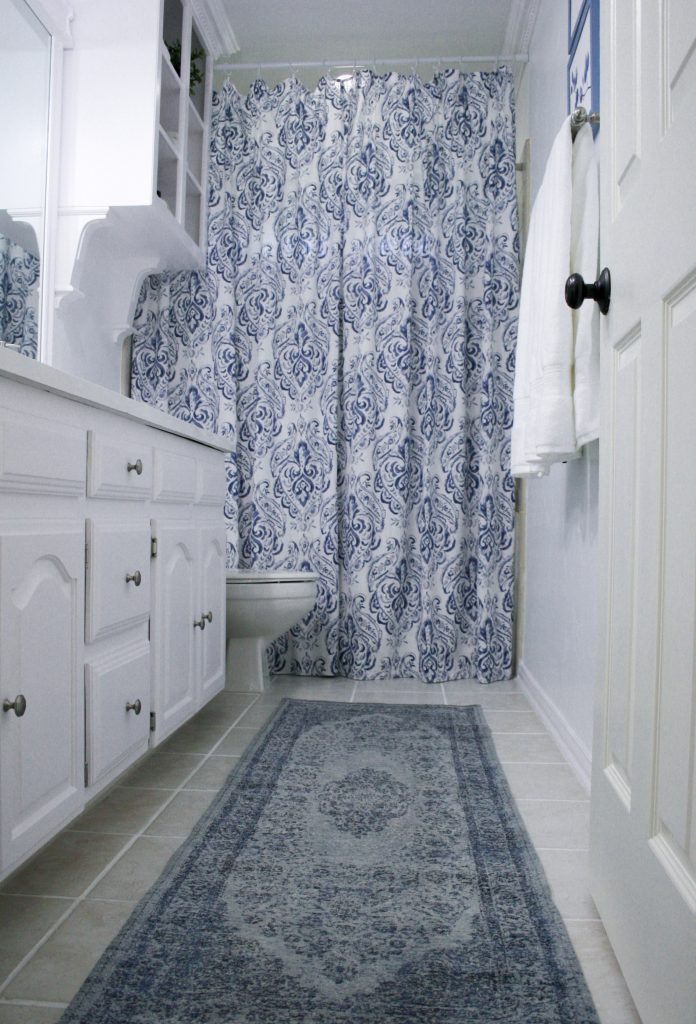 We selected a cool blue and white color palette in this space.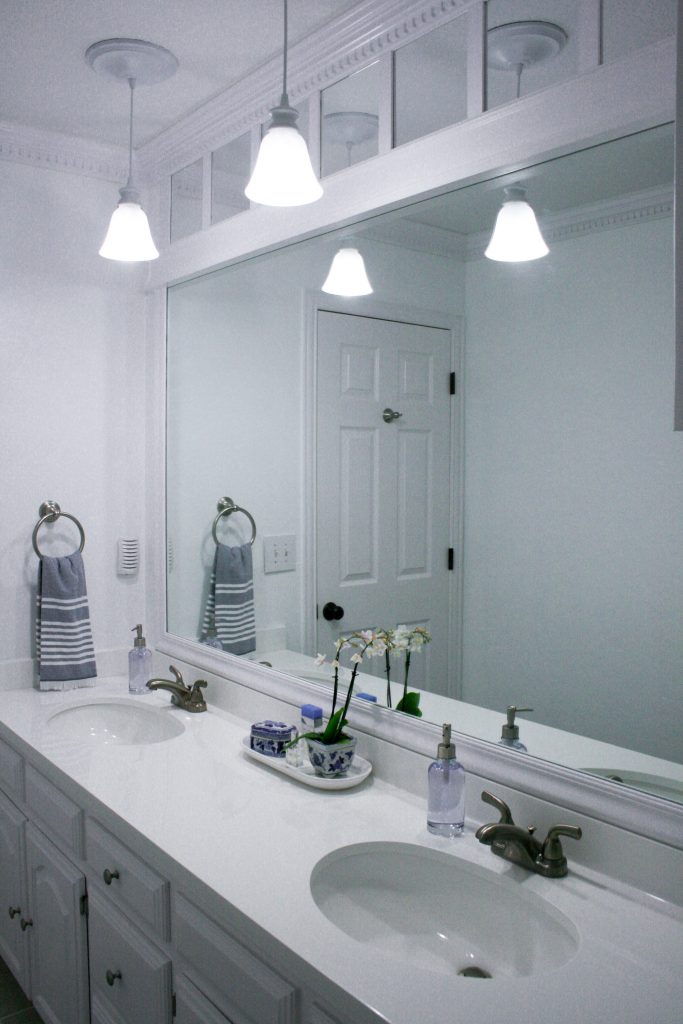 The summer season is going to be just as busy. As you read this I am on the road moving my eldest from our home in Fort Worth to her new job in Nashville. Upon my return, I will swallow my tears and begin to transform her upstairs suite into a glorious craft room. Mr. Decor will be installing much-needed carpet in all the bedrooms.
With such a packed schedule planned I wanted clean and cool vignettes that are easy to care for in our open plan entry, living and dining areas.
The Entry and Living Room
In the entry area, I selected a neutral seaside themed color palette.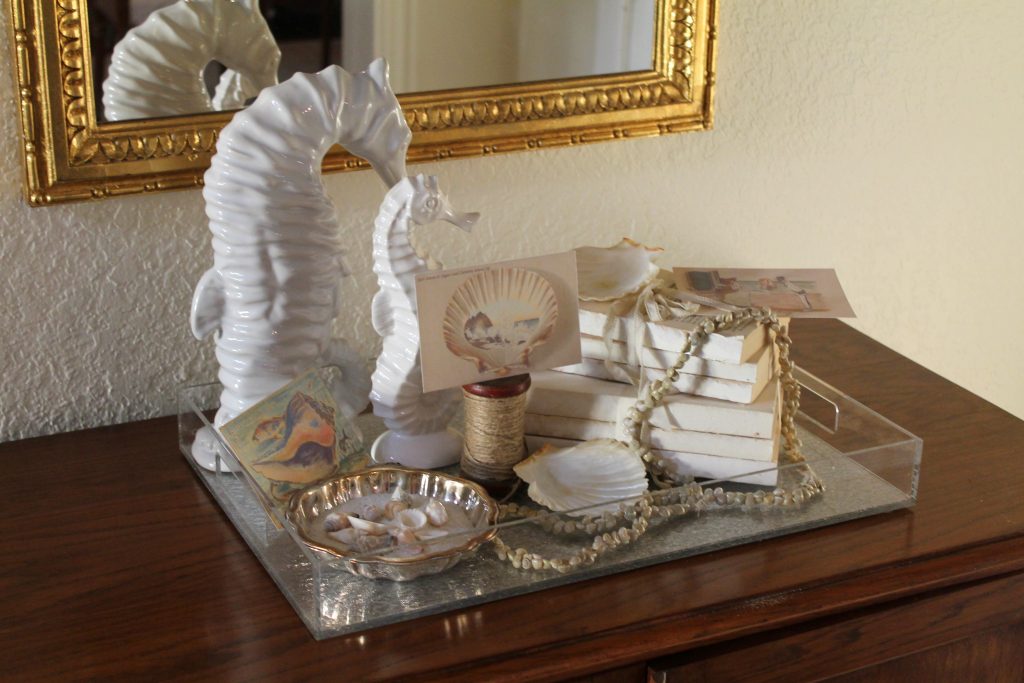 A fun beaded pillow continues the seaside theme in the living area.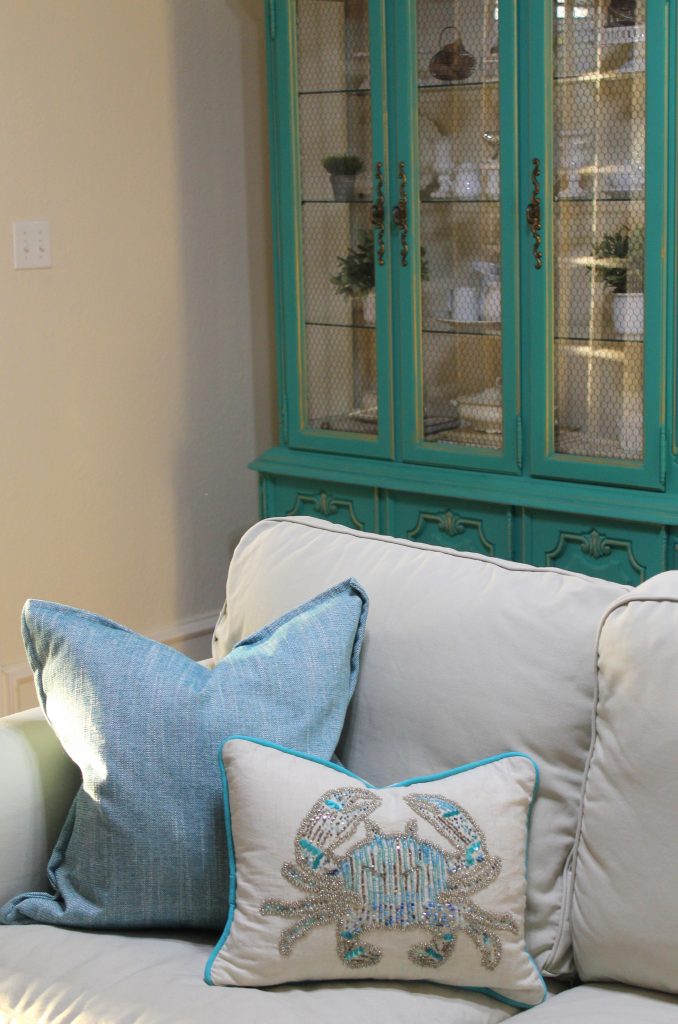 The green hutch was filled with neutral dishes accented with faux summery greenery.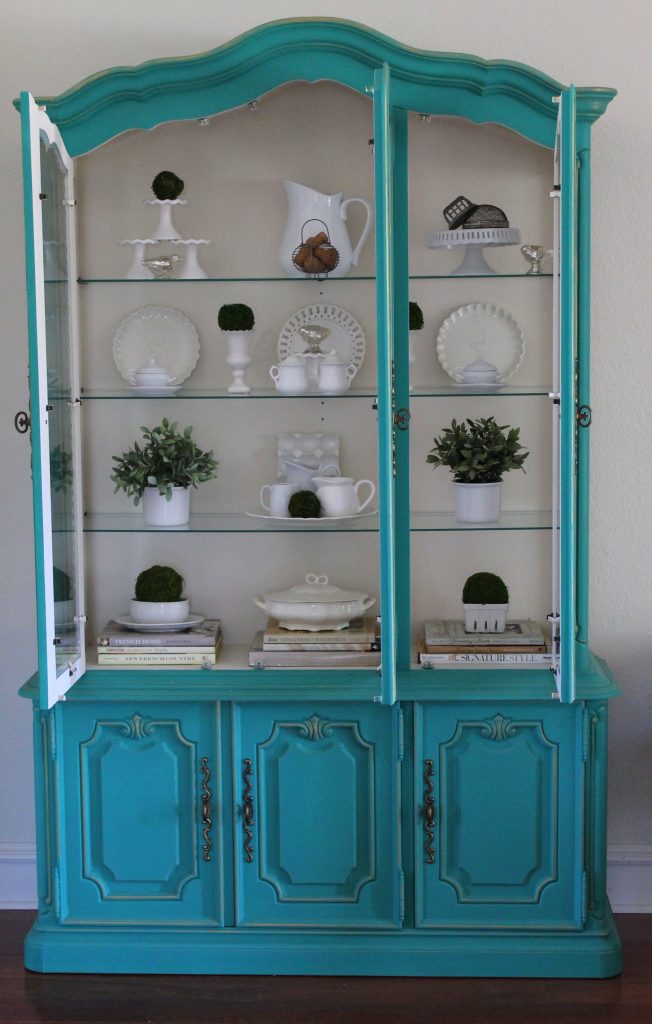 Seaside Mantel
Across the room from the hutch is the fireplace mantel.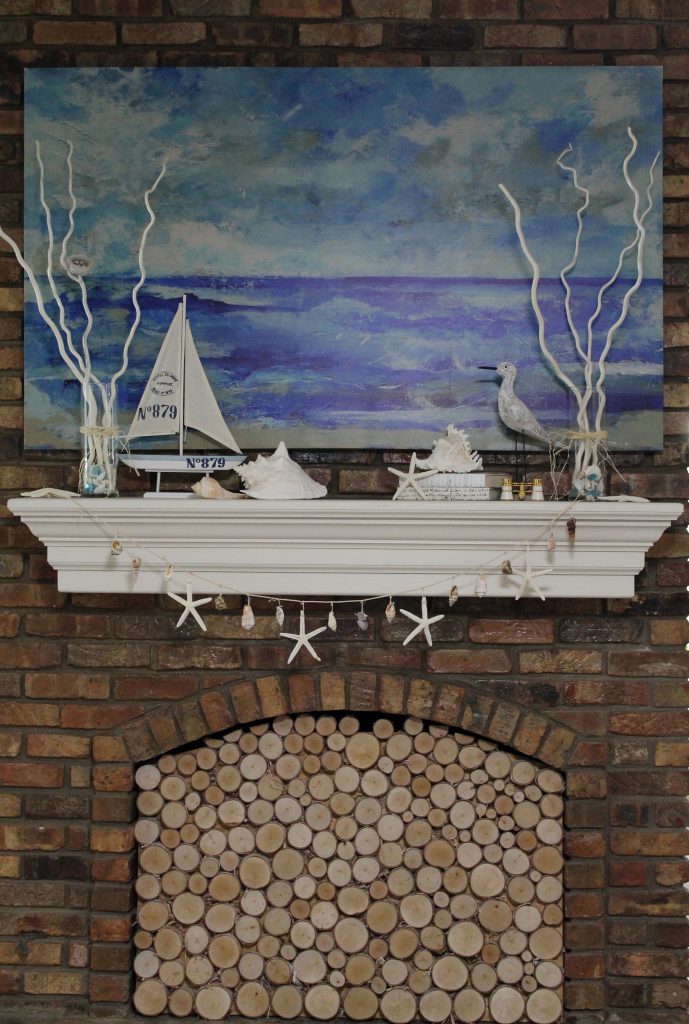 Amazingly enough, I didn't purchase anything new for this tour I just reused existing accessories in a new way. A good example is the curly willow branches last seen as a fall centerpiece. Previous summer tours can be seen HERE and HERE.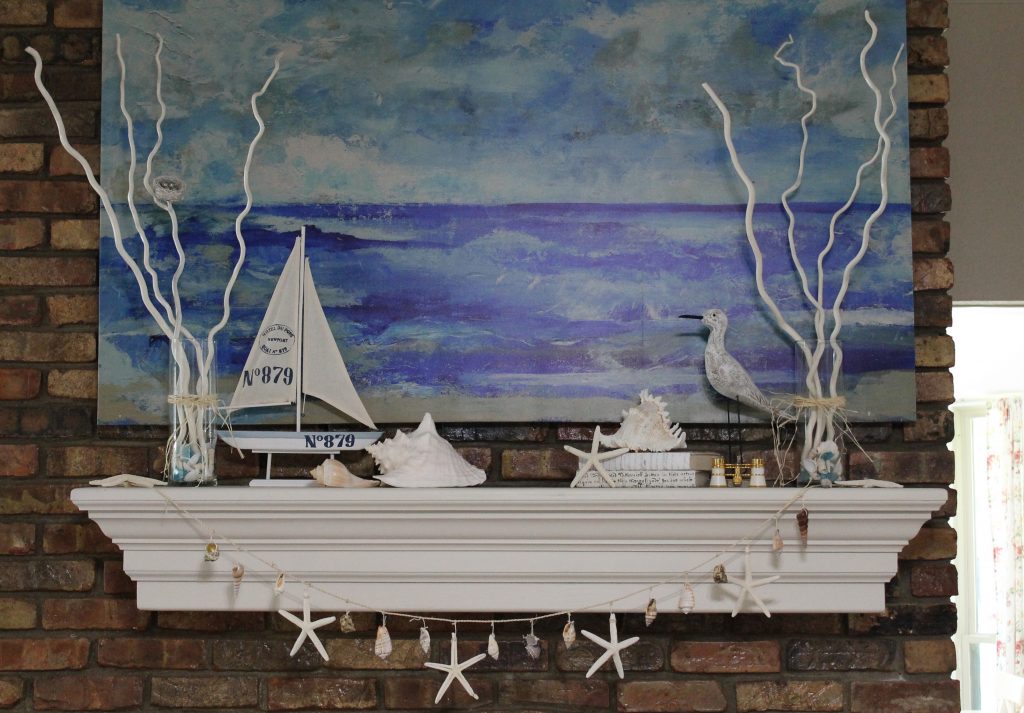 Dining Area
The formal dining area also features an aquatic theme.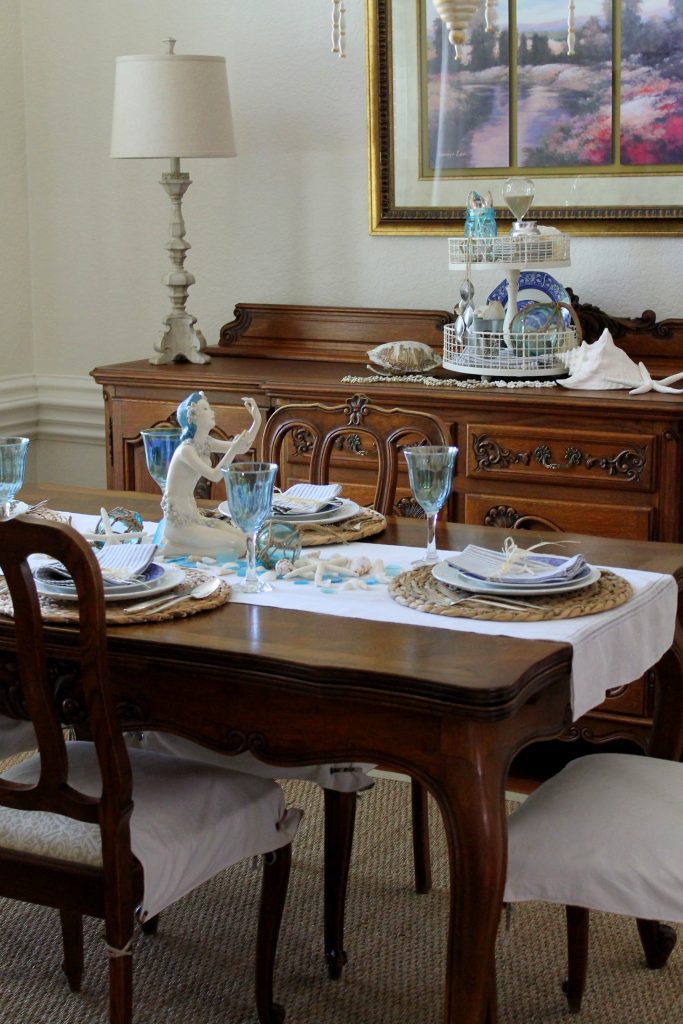 On the table, a vintage sea-maid is the centerpiece. She was first seen at a summer party on DTA over 10 years ago. A gift from Mr. Decor's grandmother, I still adore her.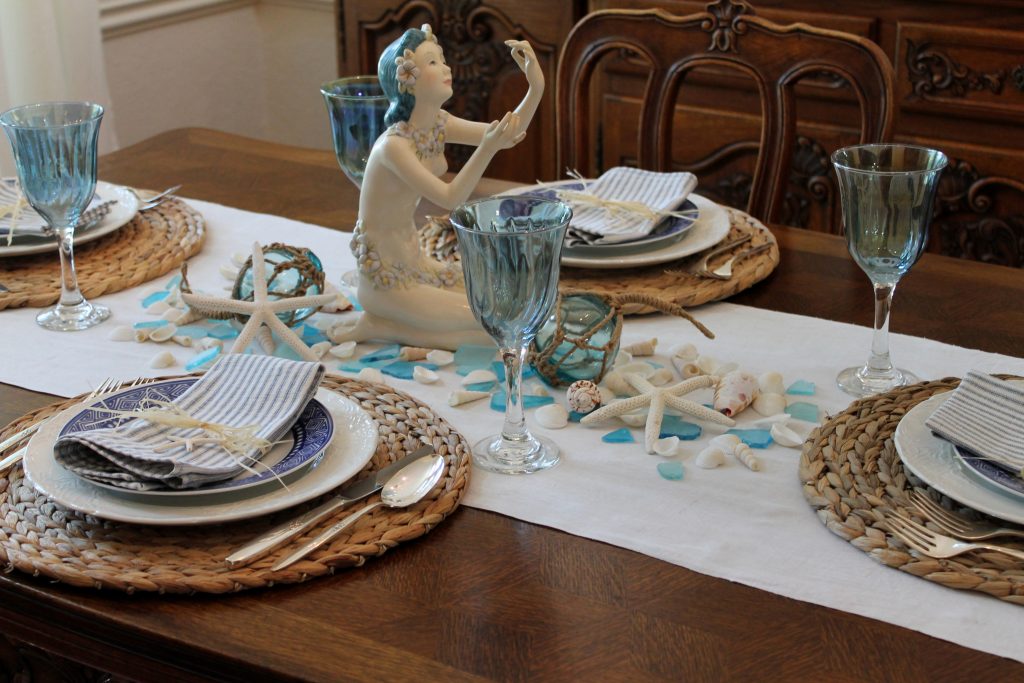 She is surrounded by sea glass, shells and floats layered on a vintage French metis runner.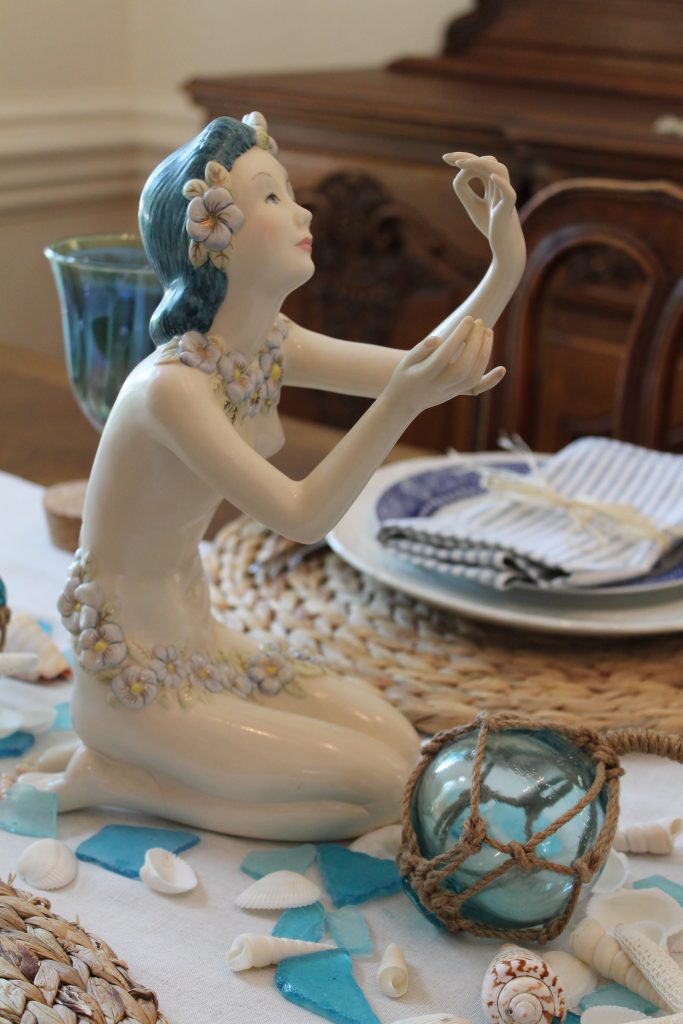 Seagrass chargers set the tone for this simple place setting.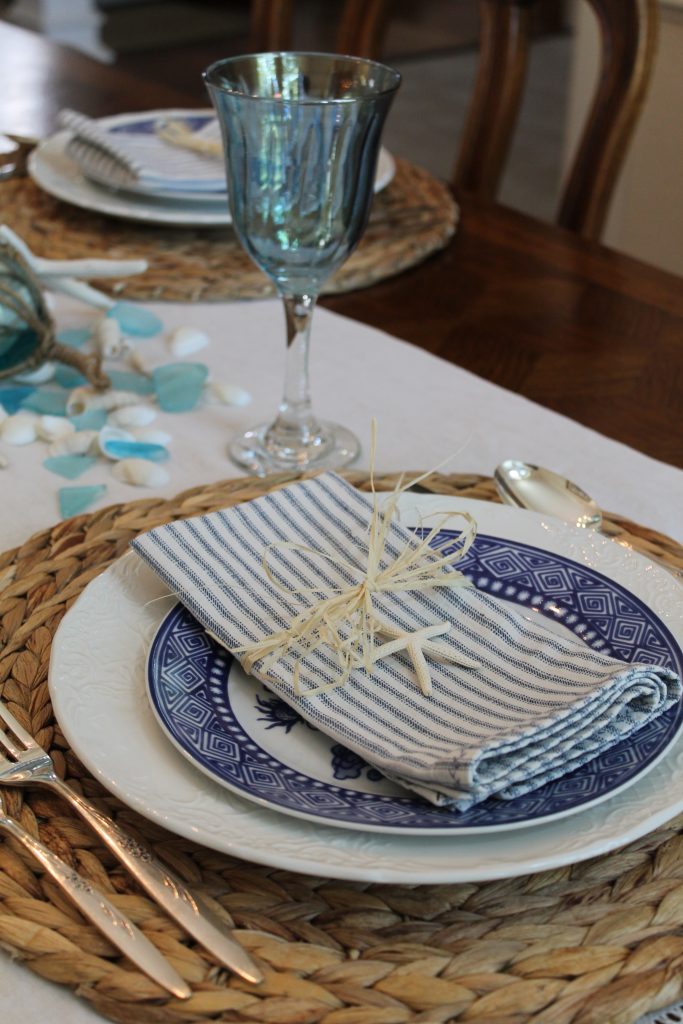 Over on the sideboard, there is a coordinating nautical theme.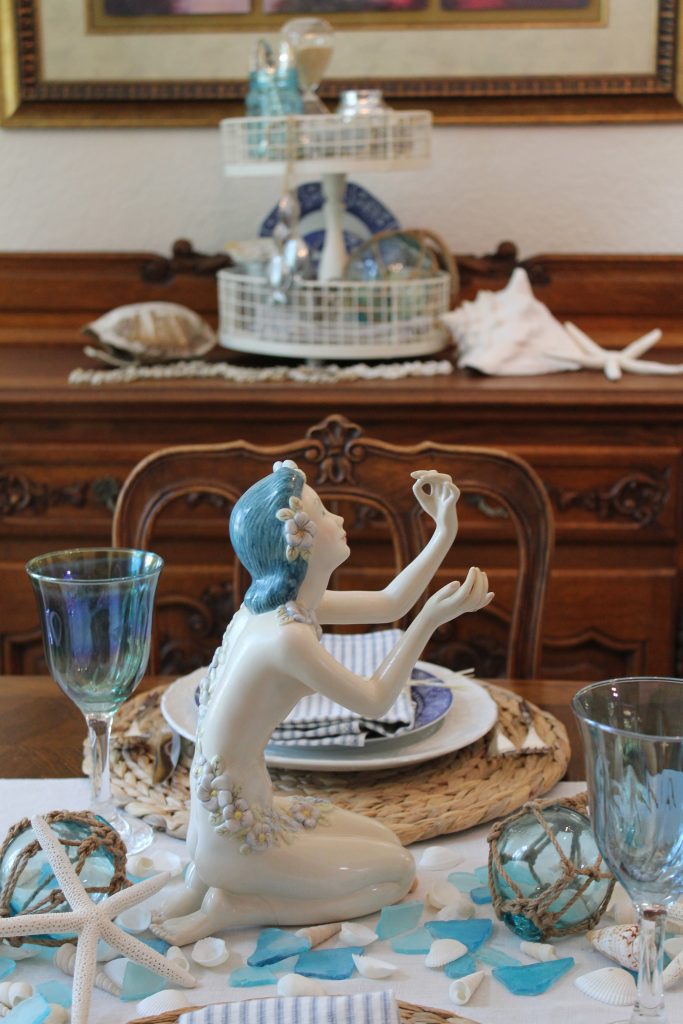 I decorated a tiered tray, that I made two years ago, very simply.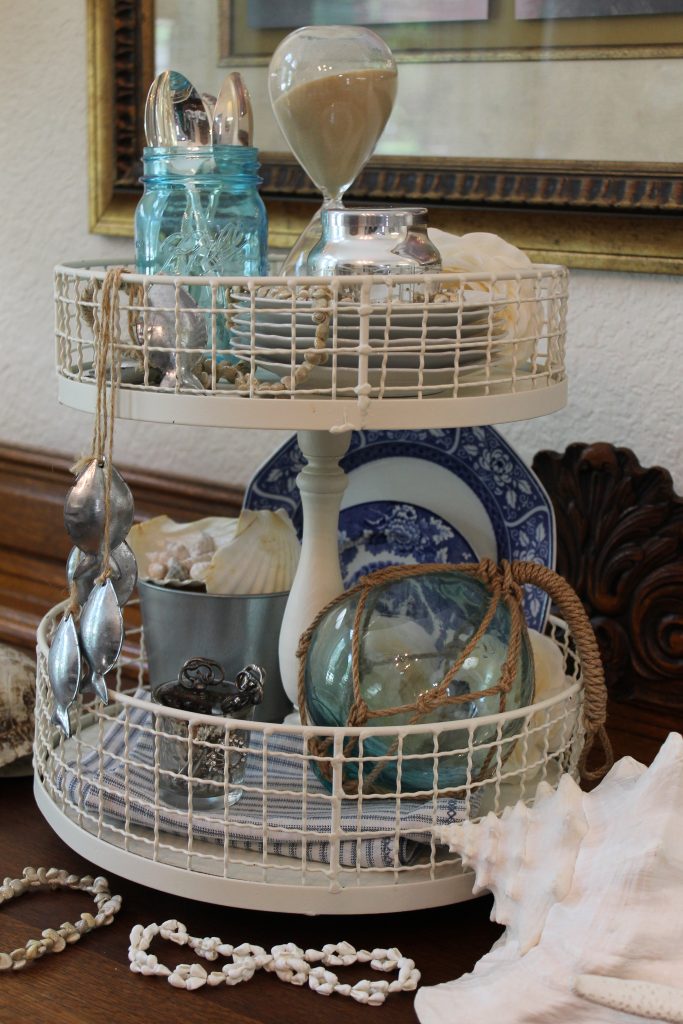 It was filled with extra napkins, plates, utensils, and other sea-inspired accents.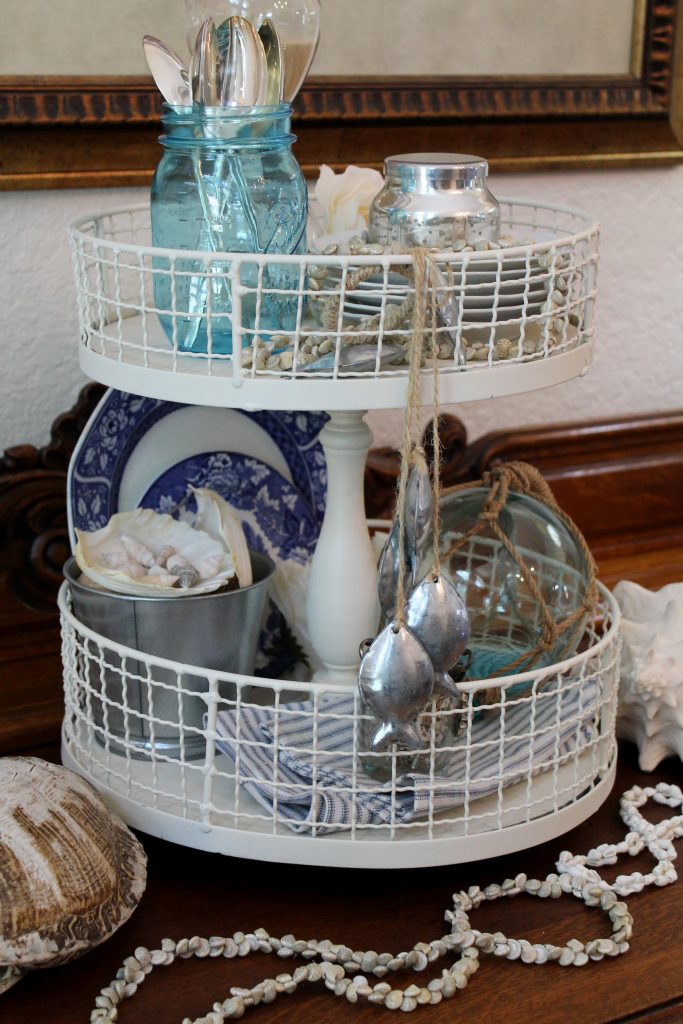 Summer Entertaining
For me, the best part of summer is entertaining outdoors. Our garden has been glorious this year.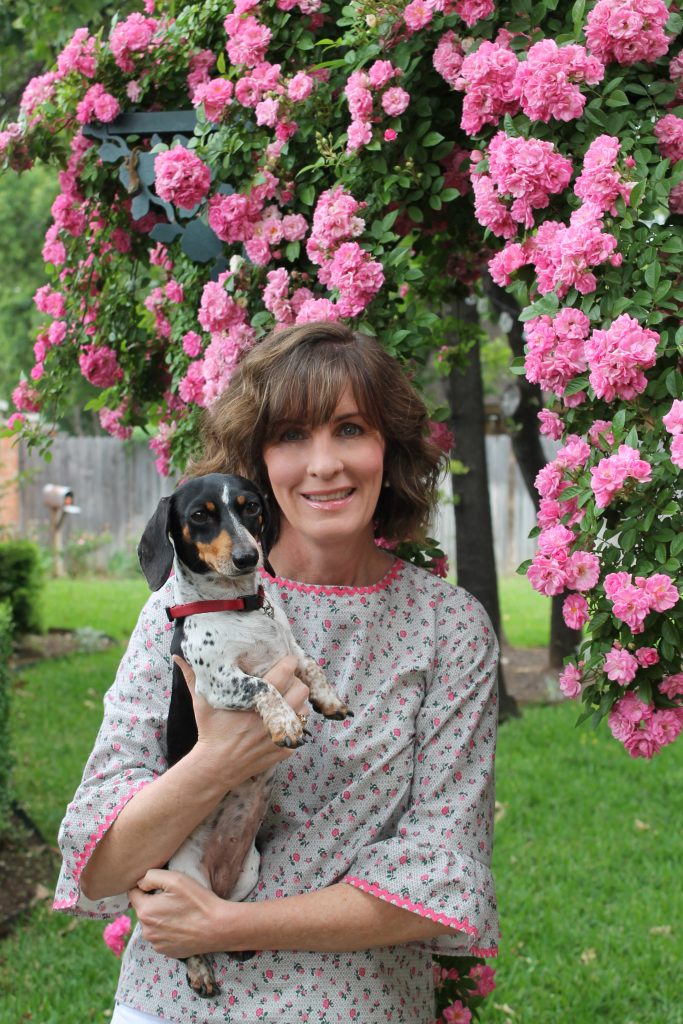 I love to dine al fresco and enjoy the bounty of the season.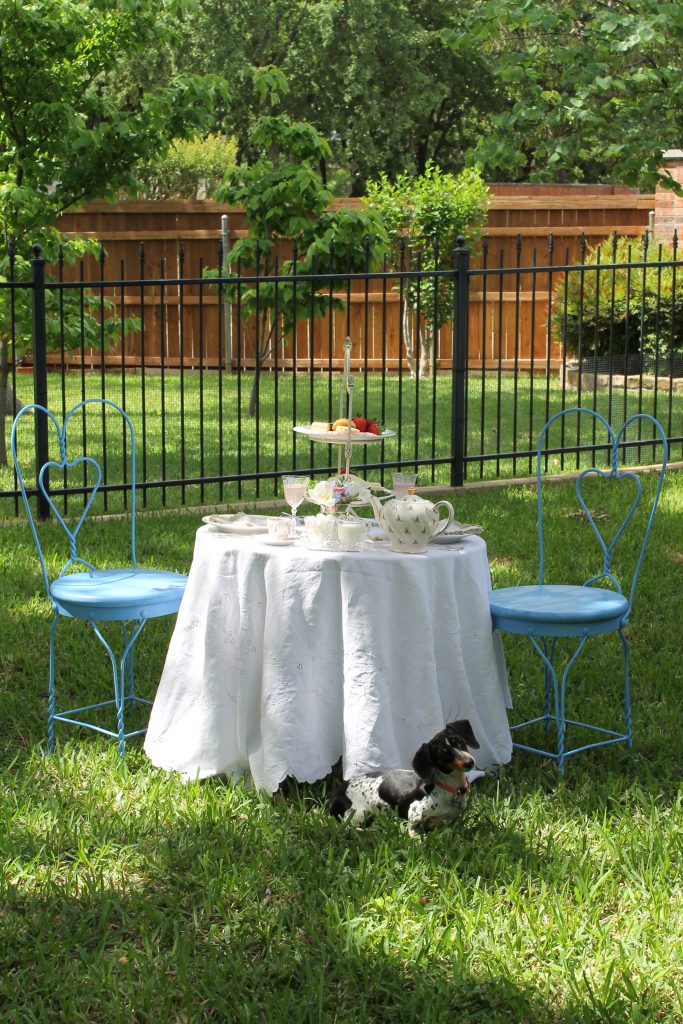 As well as serve up some iced animal cookies for two very important guests.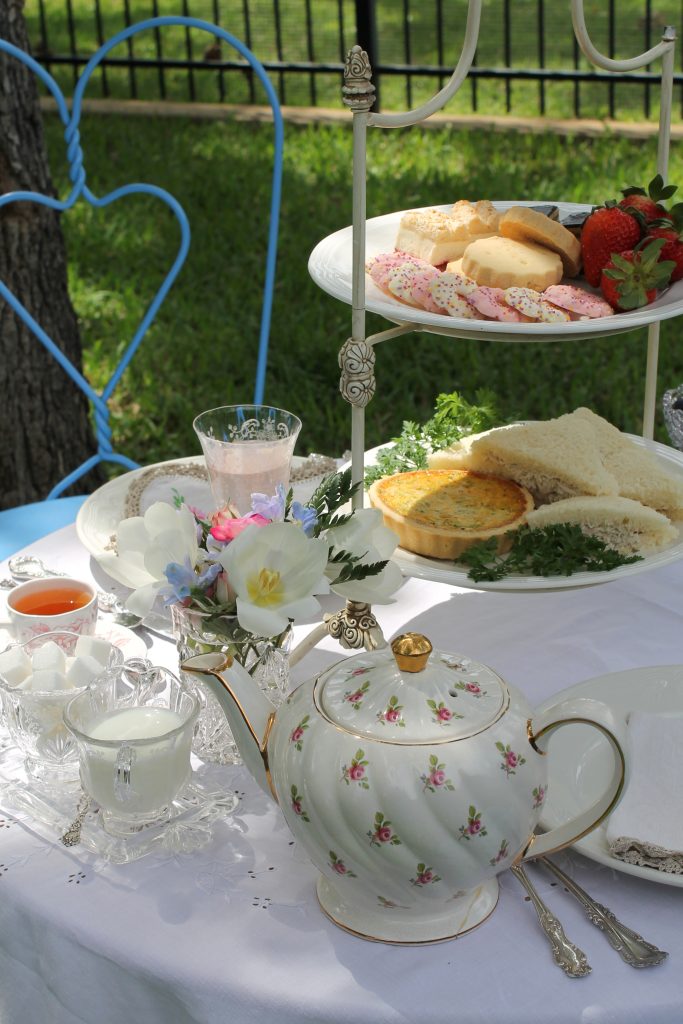 My two sweet neighbors, Mae and Nora, recently offered free lemonade to all those out for a summer stroll. They love to visit Storybook Cottage and I hope that you do as well.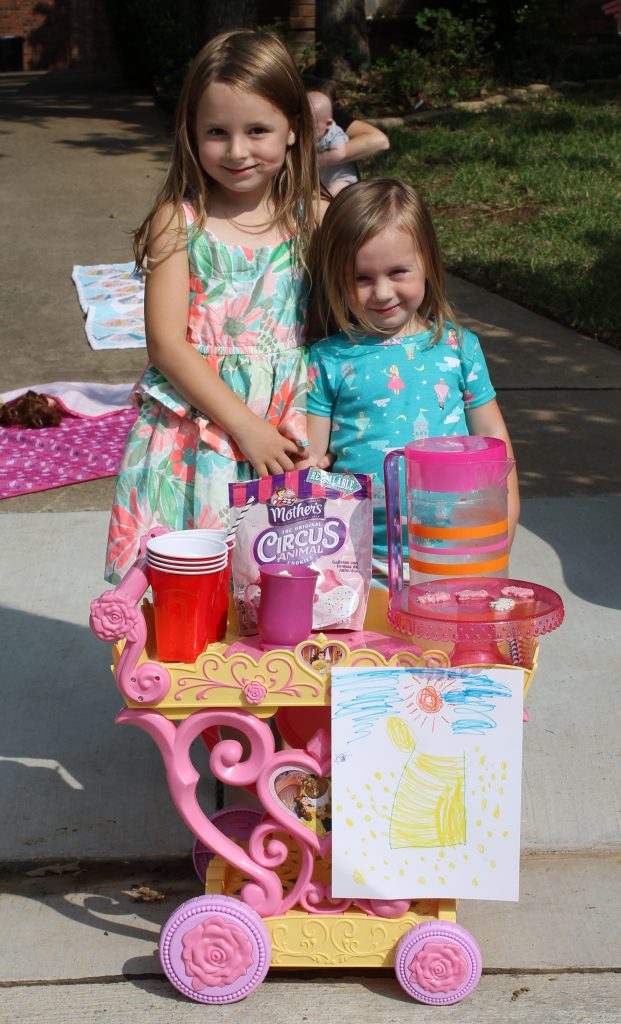 Up next is Follow The Yellow Brick Home. You will love the creative way Amber designs darling summer vignettes!
Laura
2018 Summer Home Tours