Recently, Mr. Decor made me several wooden caddies ~ totes ~ boxes… however, you would like to refer to these gems. Just like his garden bench, they were made from the reclaimed wood from an old section of fencing we had taken down. Woodworking Wednesdays A Little Wooden Caddy.
Woodworking Wednesdays A Little Wooden Caddy
The boxes were originally created to display a few of the dolls my Grandma Jingles had restored. These particular dolls were very similar to those mentioned in the "Little House" books. I wanted a rustic way to display and protect the dolls during my recent LIW presentation.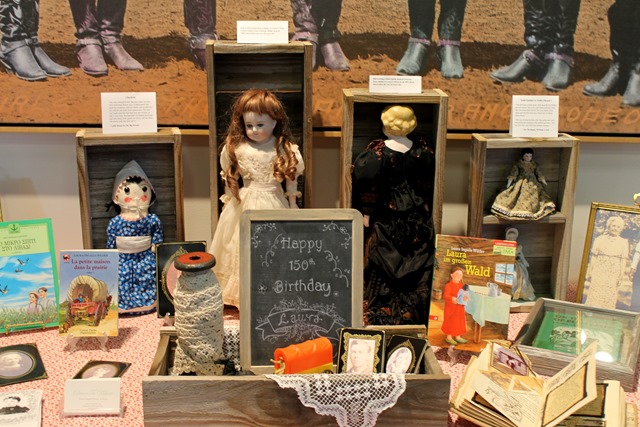 But since then it sure has been fun coming up with new ways to use the boxes.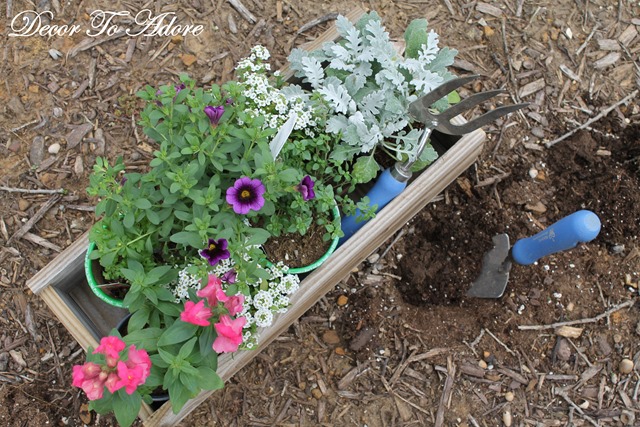 They are so versatile. I recently used one while gardening.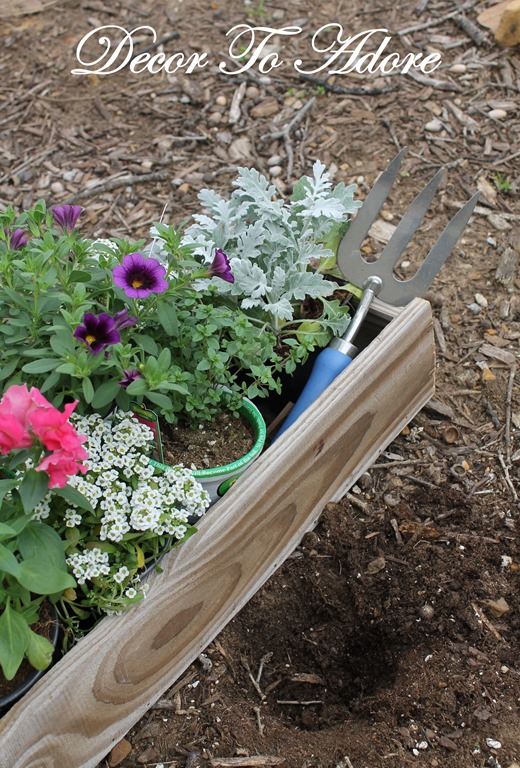 A quick spin around Pinterest gathered up several other delightful inspirations.
(You can click on each photo to be taken to the original post.)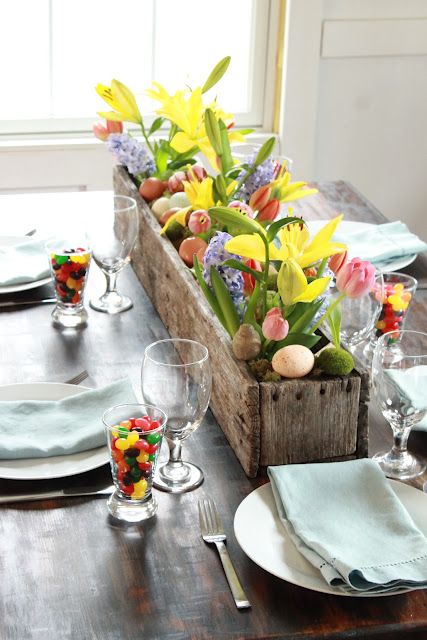 Love this box used to hold flatware.
Beth corralled some of her twine in this cute tote.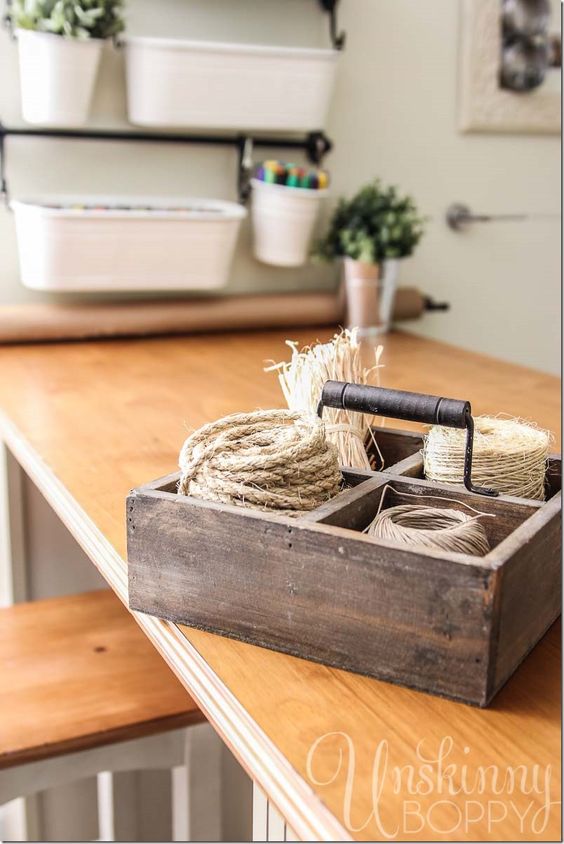 Ashley gathered some of her art supplies in this caddy.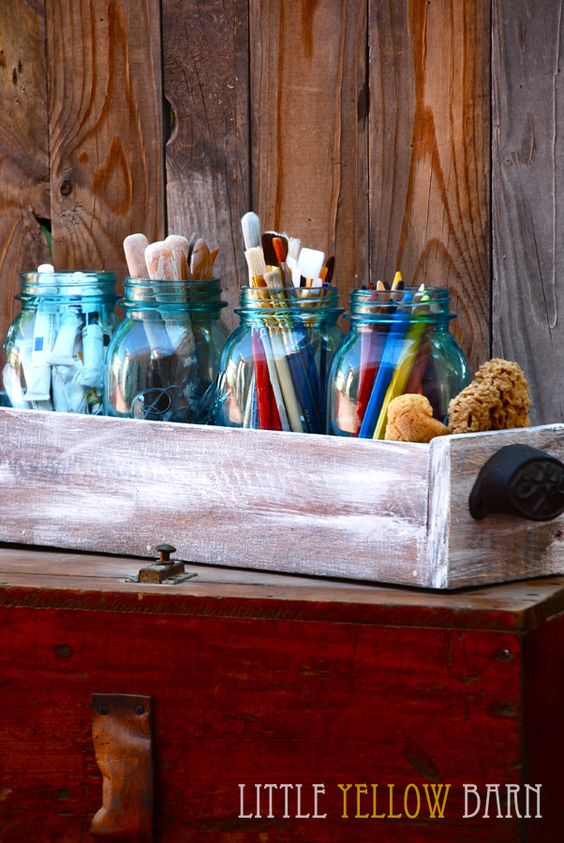 They are great in the kitchen.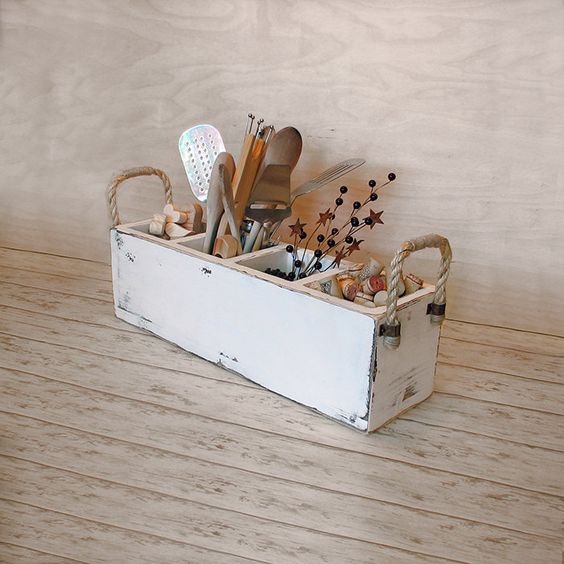 As well as the bathroom.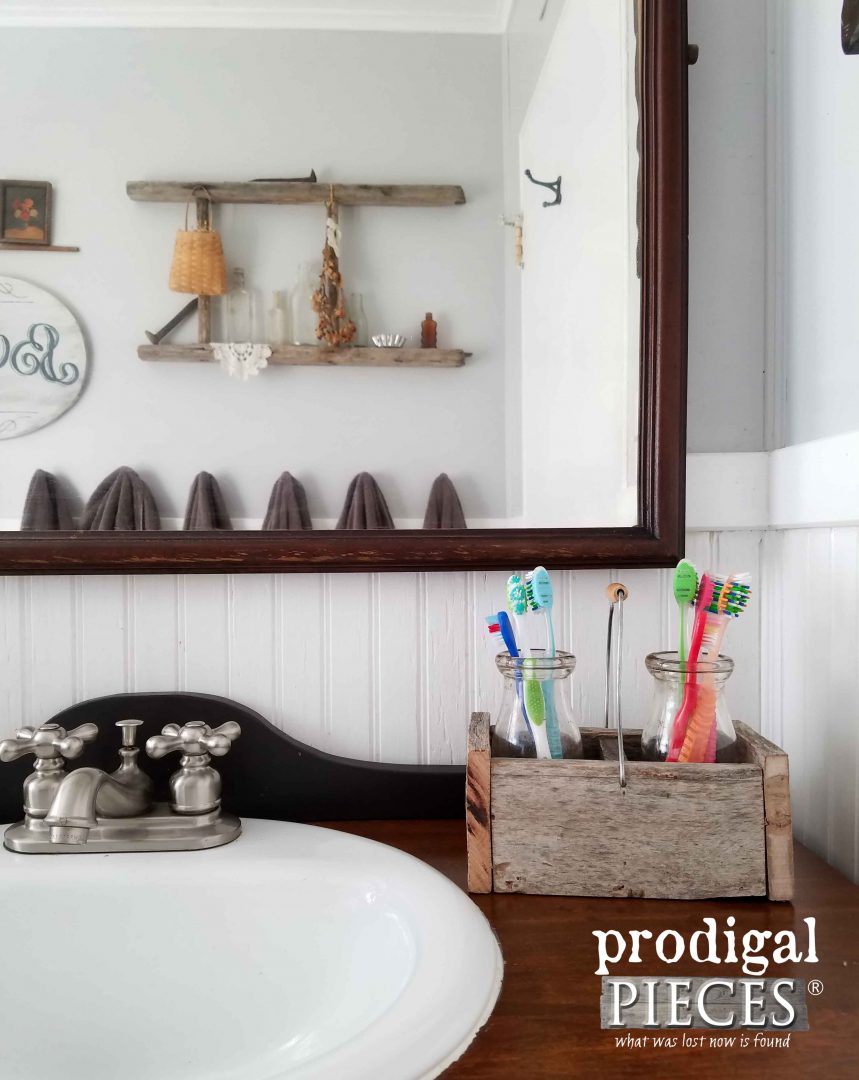 I love the stenciled version Interior Frugalista made to hold her peonies.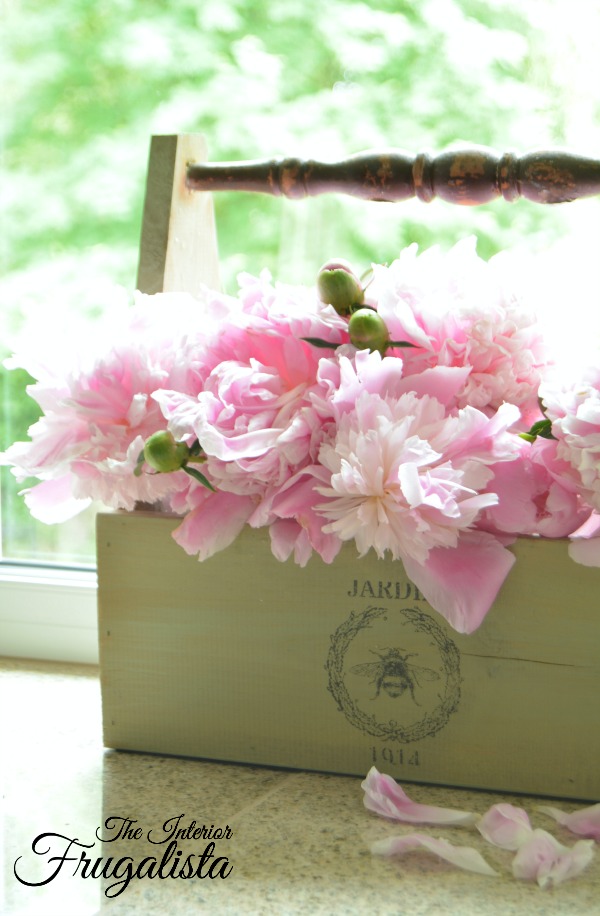 An old spindle for a handle and a metal doorknob for decoration on this tote? Yes, please!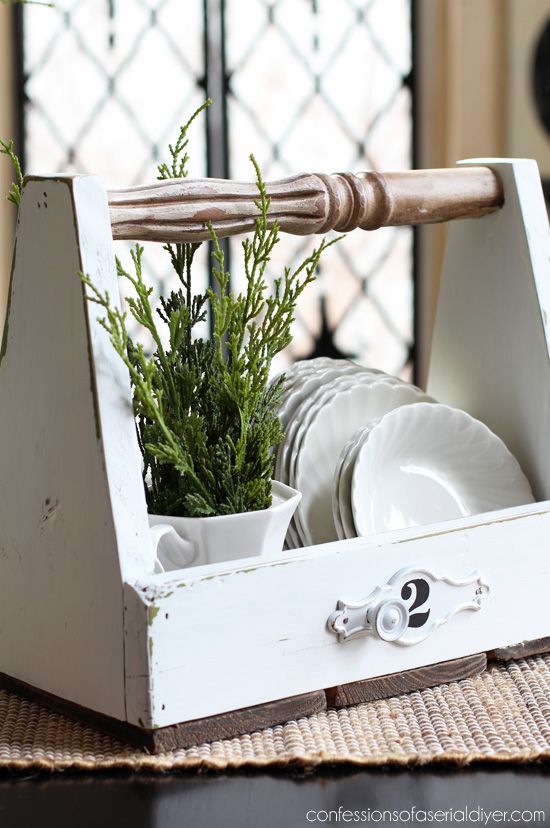 This mail and key center is pure perfection.
Right now we are enjoying one of the totes on the kitchen table. Its contents pick up the colors in our new cottage curtains.
Totes ma goats, I adore them all.
Laura