A year after moving in I am finally getting around to adding a bit of happy to the laundry room.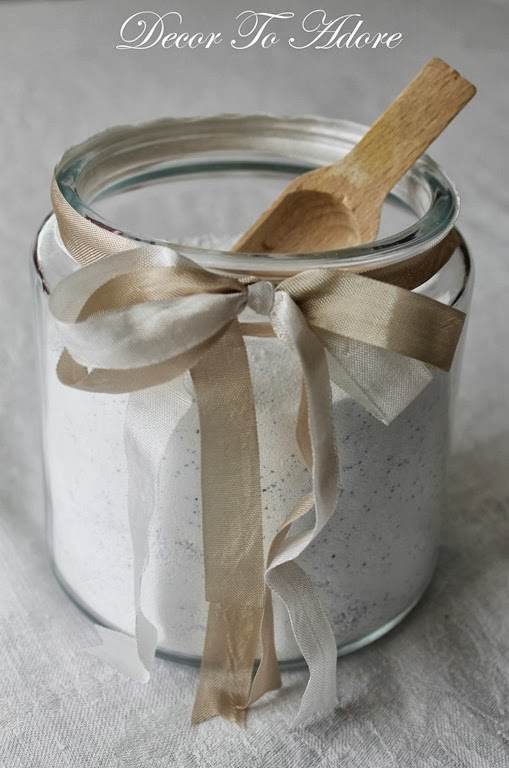 Our laundry room is more like a laundry closet. A closet with no windows and bad overhead lighting~ which makes it pretty difficult to get a good picture.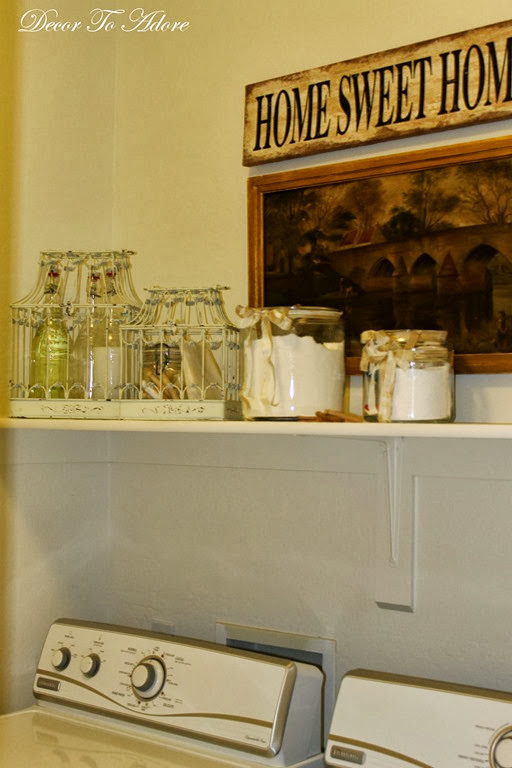 One thing you should know is that  I don't like leaving the cleaning supplies in their original packaging.  Pretty much all of our laundry soap, etc.  gets set free from their cardboard and plastic prisons.
Blah.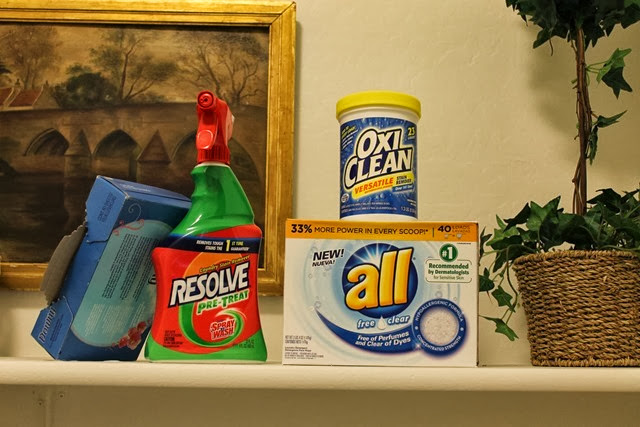 Much better!
Fabric softener and bleach is poured into old French lemonade bottles. (I don't use them very often.) Dryer sheets are propped up next to the clothes pins and are easily grabbed.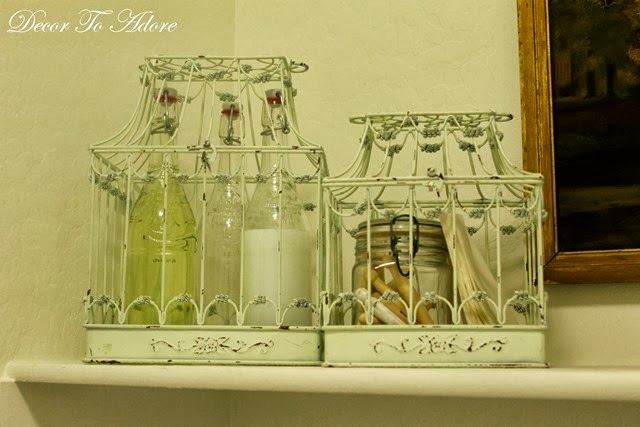 None of my glass soap containers have lids. Truthfully, in my best Jack Nicolson voice, I tell you "My family can't handle the lids." Literally. Dropped to smithereens.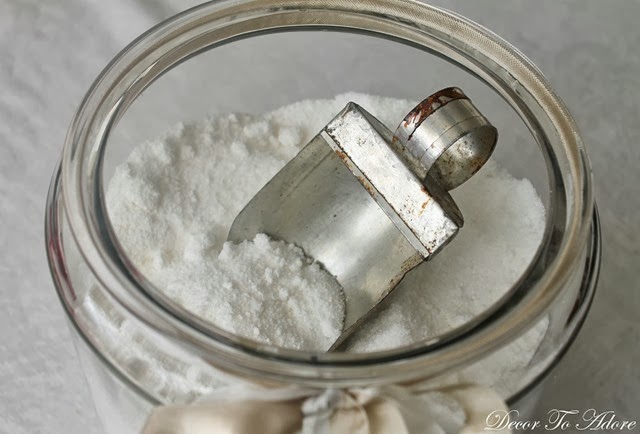 But that's ok. It makes it all the easier to see my wonderfully rusty, crusty scoop I have had for years. Miraculously it holds the same amount as the boring plastic scoop that comes with the soap.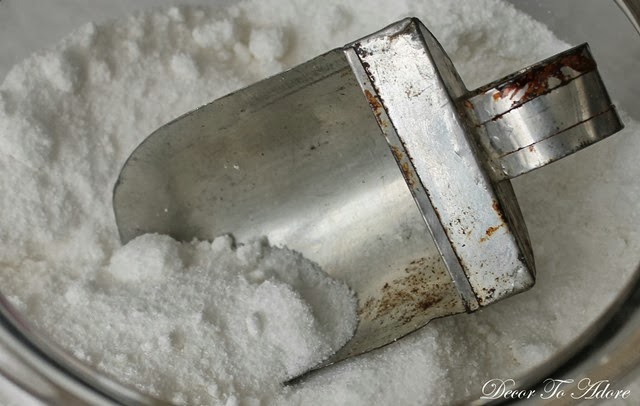 Ditto for the sweet wooden scoop that came with some bath salts a few years ago.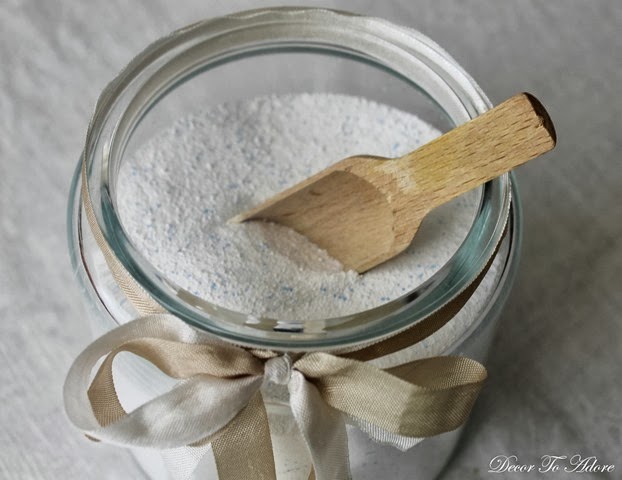 Sprinkled throughout are miniature children's toy clothespins. I have picked them up one at a time at estate sales.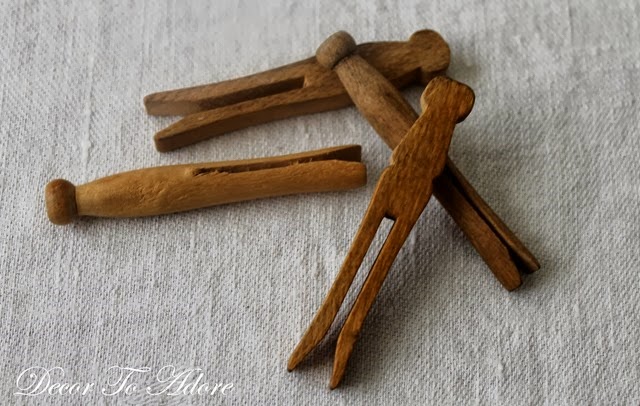 In the opposite corner is a lone topiary.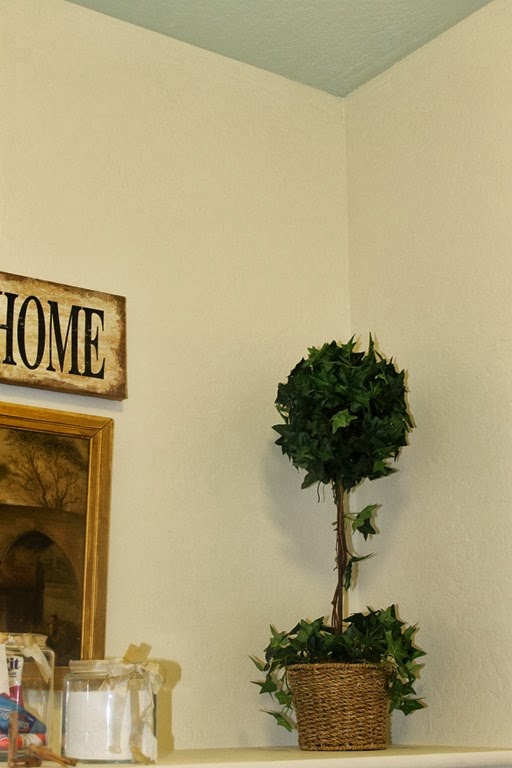 After looking at the above image I felt something was "missing". So walked out to our garage and scooped up something special.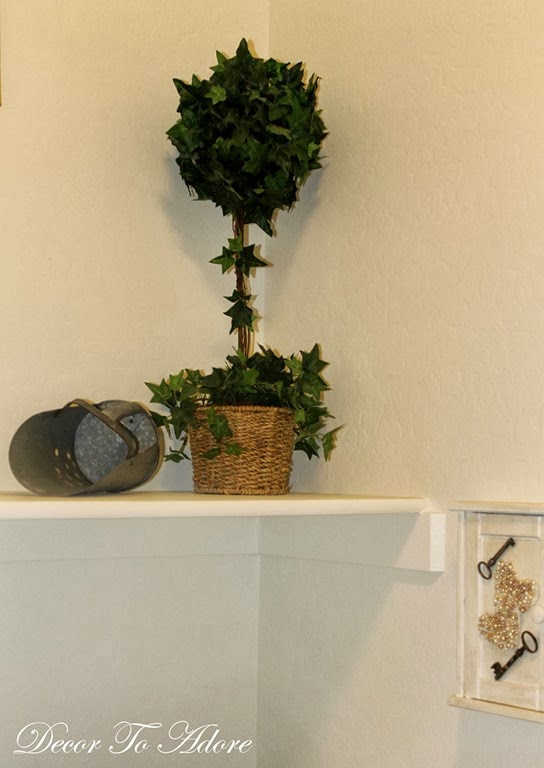 Did you spy the key box that I made over last year?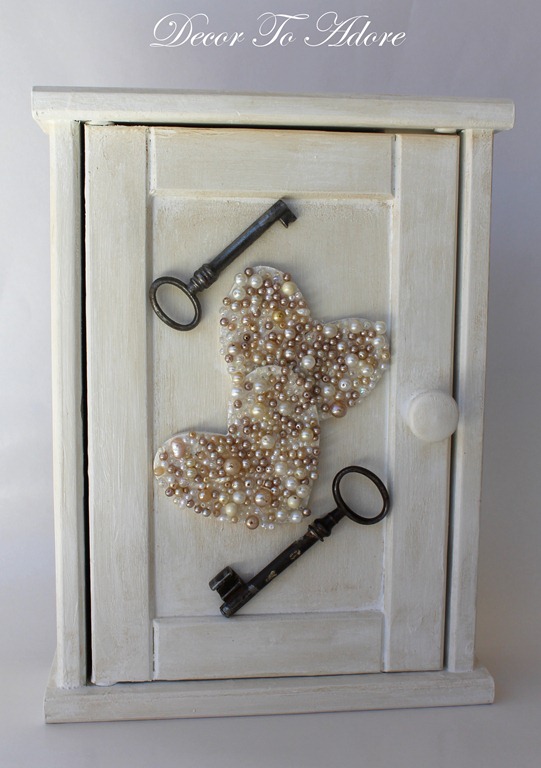 Behind the door is a very small space where I created a pantry since I don't have one in the kitchen. But I'll save that area for another post. On the top of the panty is a laundry basket and another topiary. You can also see that I painted the ceiling blue for a bit of cheer. Perhaps someday we'll add a bit of crown molding.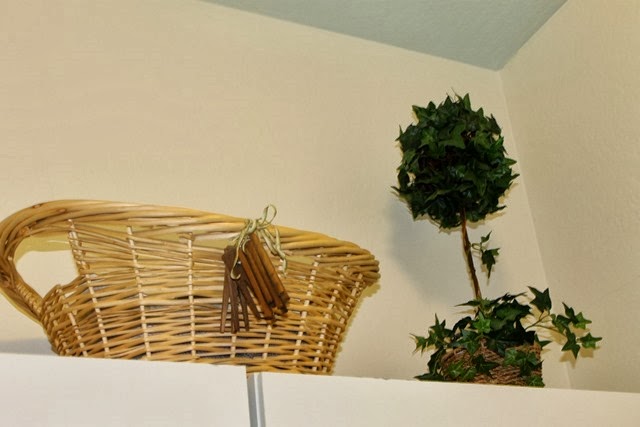 Rub a dub, dub, thanks for seeing where I scrub.
Laura