The Key To My Heart: I used to have keys scattered all over my house.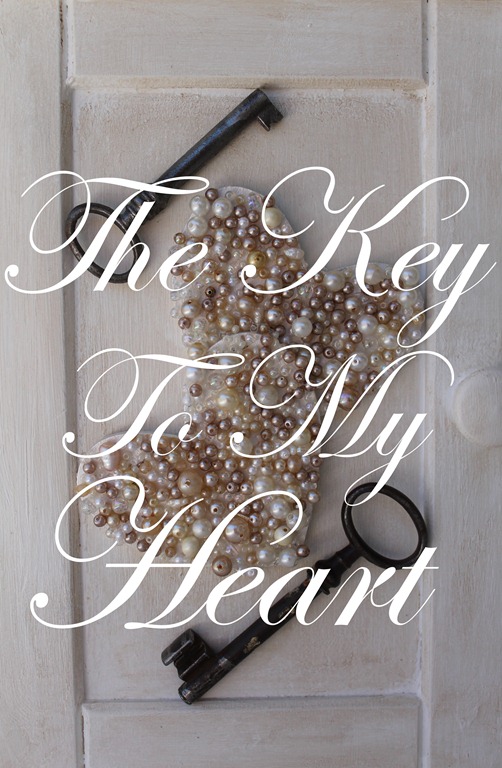 The Key To My Heart
Now they are all in one safe place hanging in my laundry/utility room.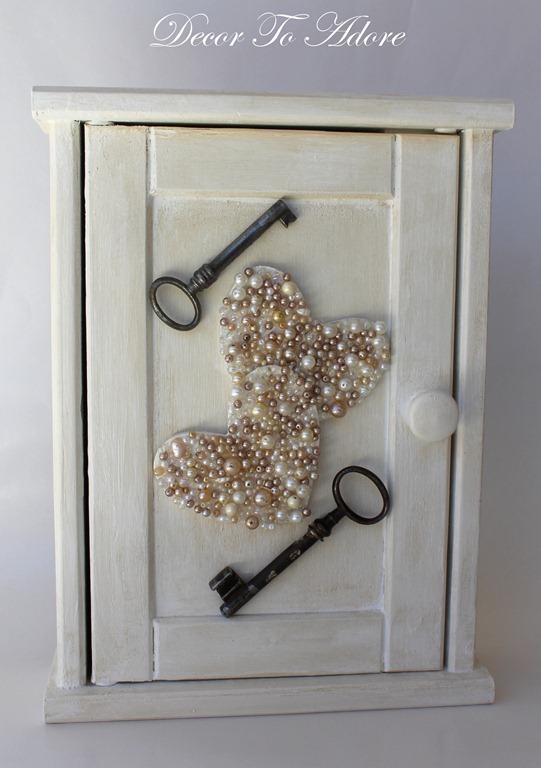 Way back in September I found this gem at Goodwill. It was stained, chipped….well, a complete mess.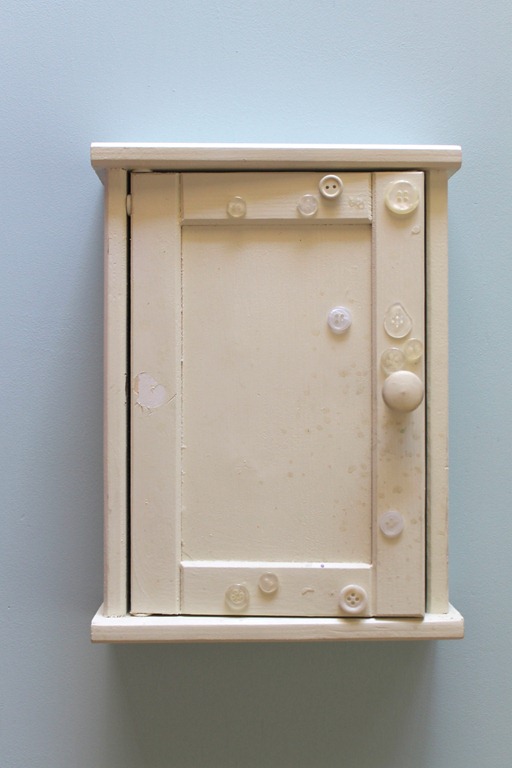 After I peeled off all the decoration and sanded it down it received two coats of Annie Sloan white chalk paint. Then it stayed in this state for months.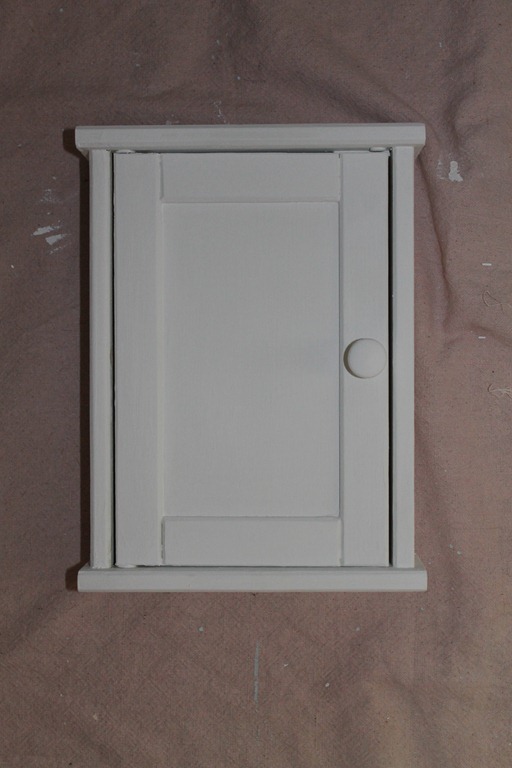 I wanted a bit of decoration on the front panel and I thought about stenciling on a vintage image but everything I found was horizontal and I needed vertical. Don't you just hate that?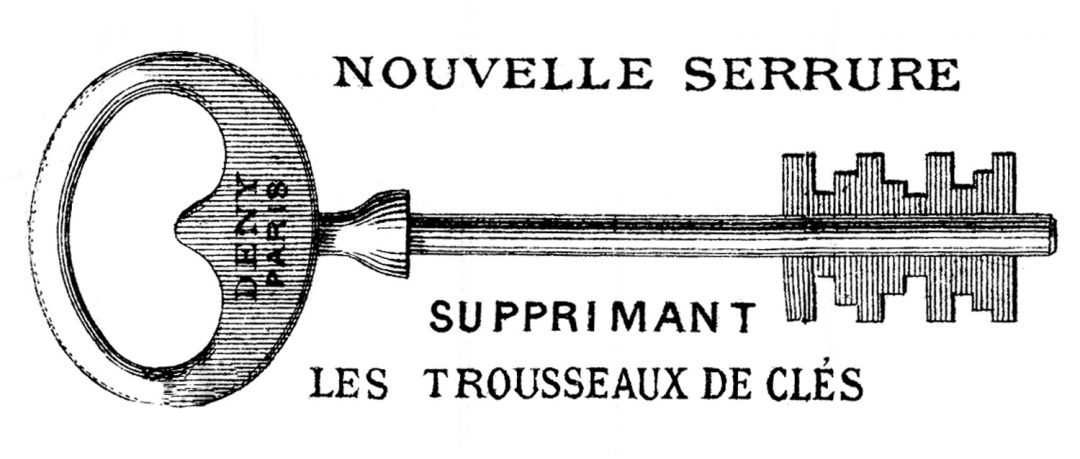 This image came closer to what I was thinking. But for some reason, the box remained as is.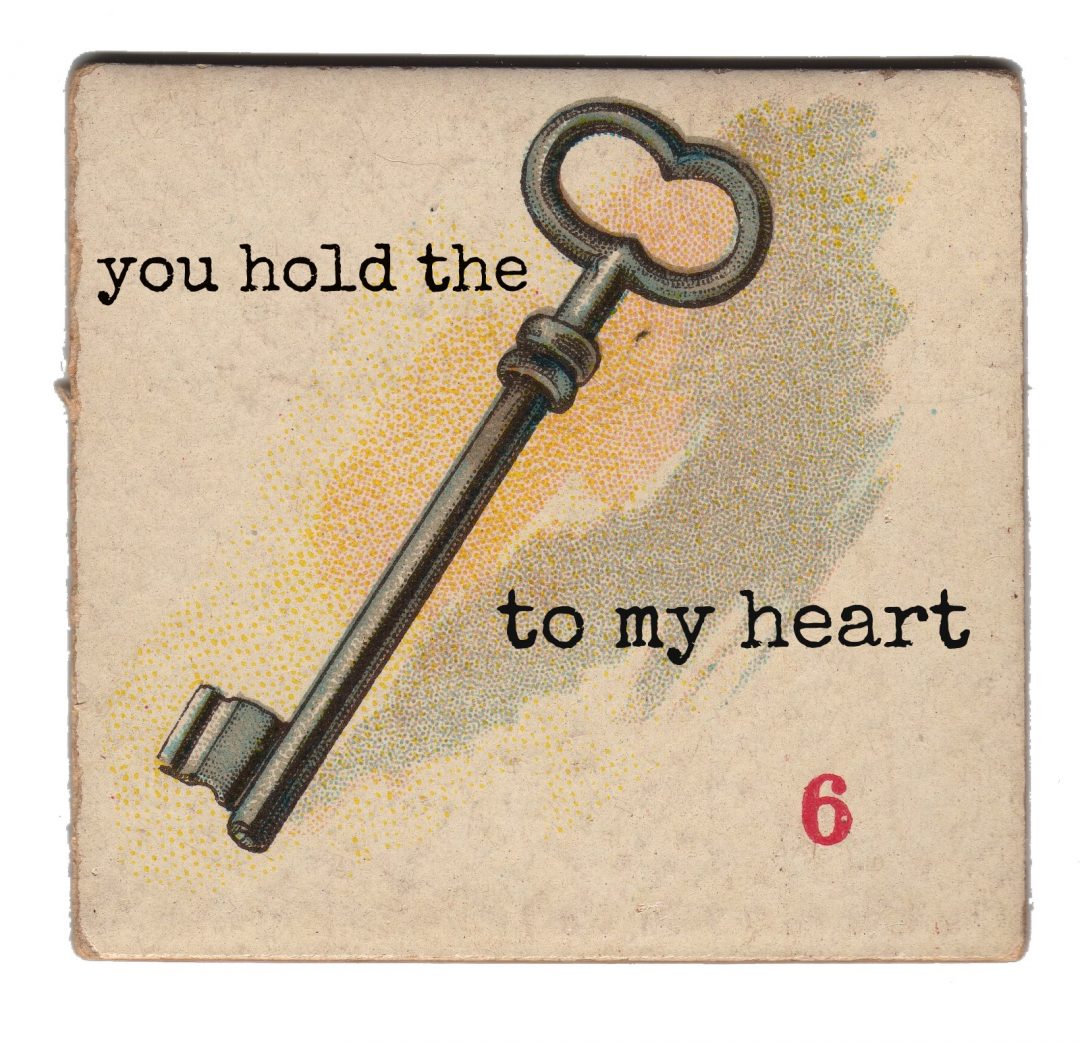 Then last week I was digging through my Valentine stash and found some plain wooden hearts I had purchased at Joann's last year. Hmmmm.
I was also in the midst of going through some French treasures that I was ready to part with. As I was placing a small stack of antique French skeleton keys in the "sell" pile I had another light bulb moment. Two of the keys were removed from the "sell" pile.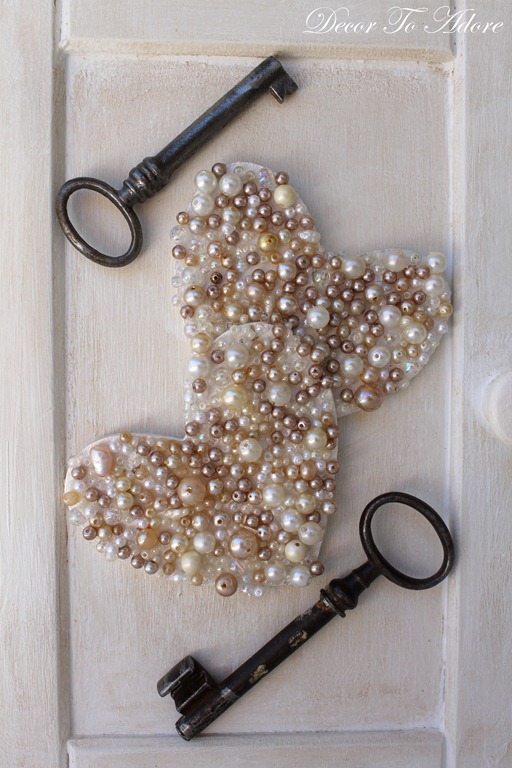 The wooden hearts were painted white. Vintage pearls were then attached with craft glue. The keys were hot glued on so that they can easily be popped off in the future.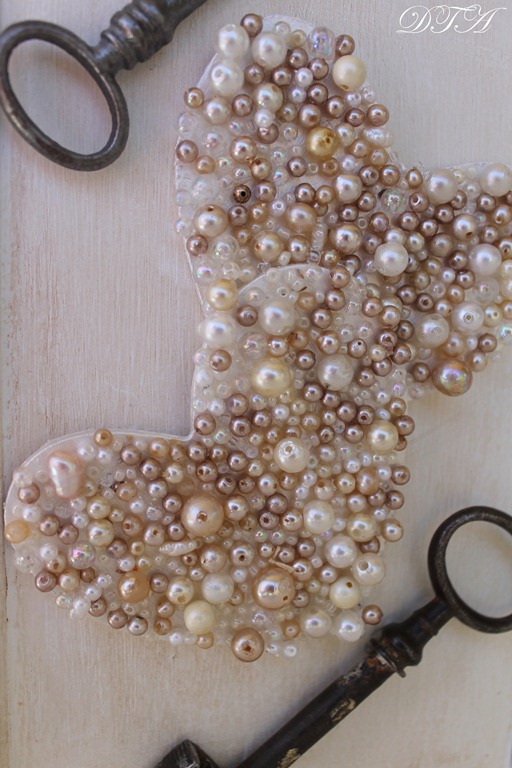 This is SO much better than keys scattered everywhere.
(My apologies for the bad lighting, the utility room has no natural light and bad overhead lighting.)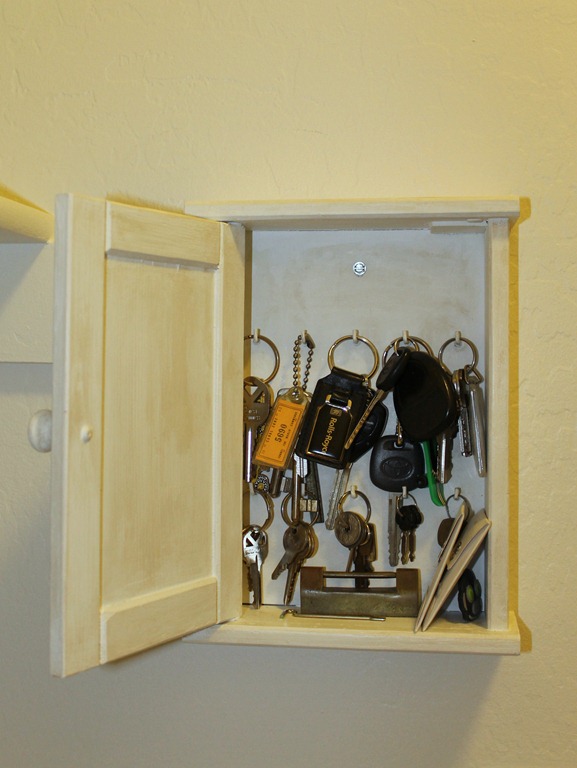 Yes, this wee cupboard indeed holds the key to my heart.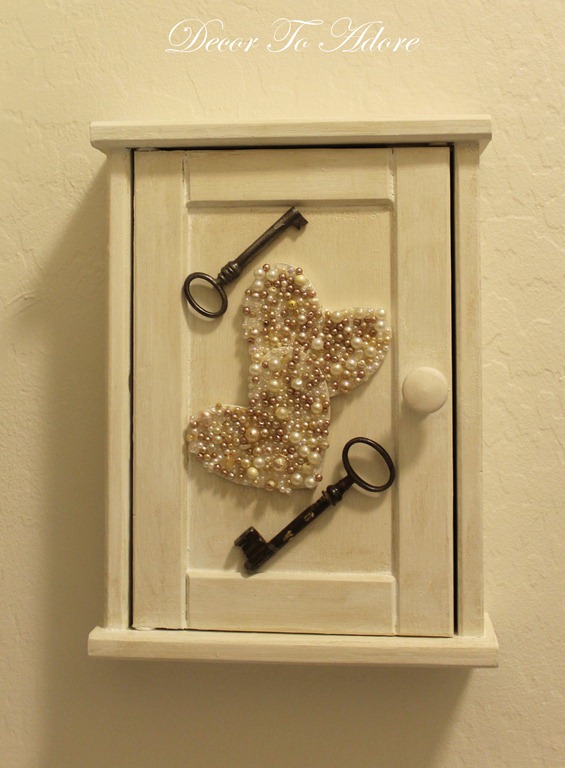 Who holds the key to your heart?
Laura