There has been a certain silk velvet fabric that I have adored for as long as I can remember. However, it is priced anywhere between $200 and $500 a yard. A price well beyond my budget. But late last week my leopard loving heart rejoiced at finding a similar fabric in a close out section and I now have a pretty budget version of The Iconic Scalamandré Leopardo Pillow and My $5 Knockoff.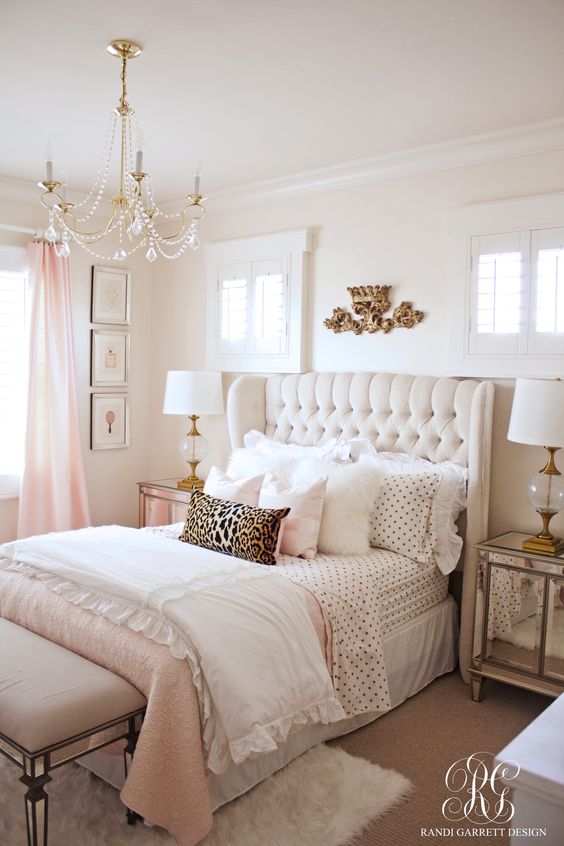 My love affair with Scalamandré "Leopardo" silk velvet began years ago when I spotted this chair within the pages of Elle Decor. 
Then, like all lovely things, once I took notice the fabric seemed to appear everywhere. 
There seemed to be no design style that couldn't benefit from the addition of a little leopard. It was as if it was the LBD of decor.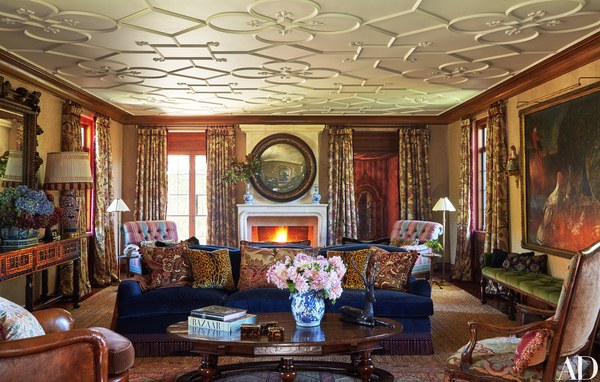 The fabric worked in neutral color palettes providing the perfect punch…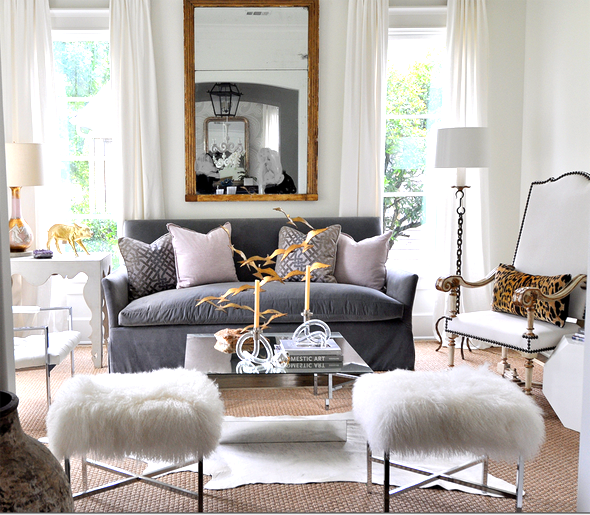 …As well as being a lovely accent in jewel rich rooms.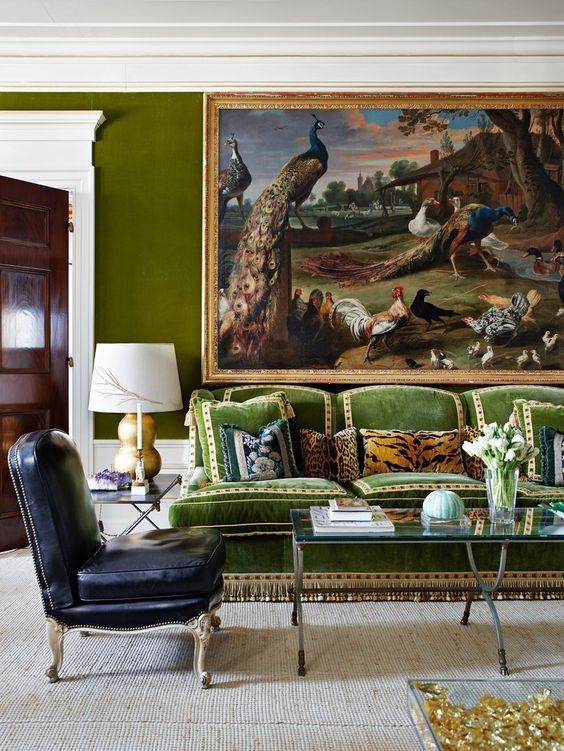 It also looked wonderful when simply paired with traditional tartan.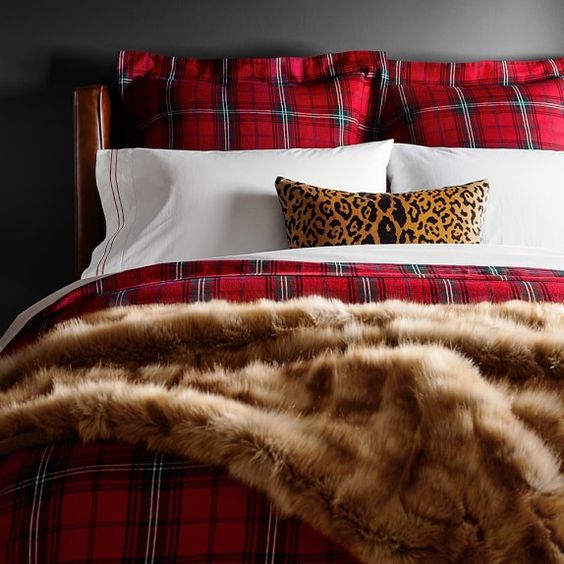 So here is how the knock-off went down.
The Iconic Scalamandré Leopardo Pillow and My $5 Knockoff.
Last week I walked into Calico Corners. I was in search of a bit of fabric to make some new fall pillows for the family room. Like so many other stores they are having a super summer sale to get rid of the old to make way for the new. In the back of the store is an area where small pieces of fabric are stacked by color in an open cabinet. These pieces are generally an end-of-the-roll fragment or perhaps have a slight fabric flaw. I spied a scrap of "Jamil Natural". It is a nice cotton velvet that normally retails for $47.99 a yard.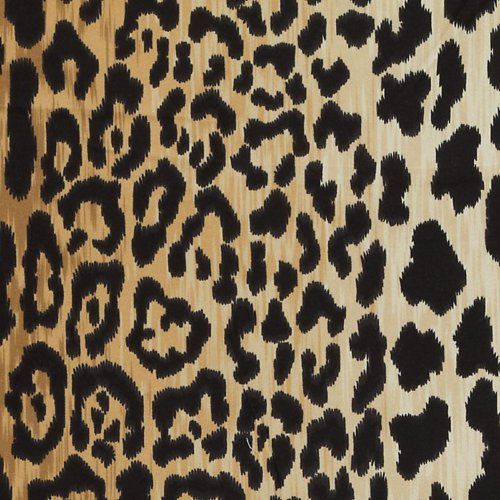 The piece of fabric measured 26″ x  14 1/2″. It would be enough to make a small lumbar pillow and we all know how I adore a good lumbar pillow. The price tag read $5 and I practically ran to the register. As I drove home I wondered if I would have a down pillow insert that would fit. I went into my pillow closet and spied a plaid JOY holiday pillow that would make a perfect fit. I also loved that the down insert would now be getting more use than just a few weeks a year.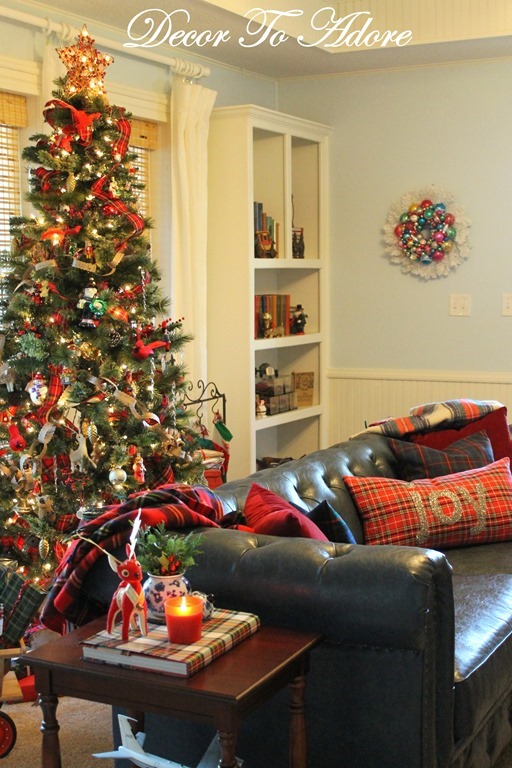 How The Pillow Was Made
I didn't have a long enough zipper on hand so I decided to make an envelope closure on the back of the pillow. Digging through my other fabric scraps I found a lovely fragment of antique French linen that was the same dusty sand color as found in the lighter colorway of the leopard fabric. I cut two pieces of the linen measuring 14 1/2″ by 16″. One end of each piece was hemmed.Then the two pieces were slightly overlapped and pinned in place, right sides together, to the leopard fabric.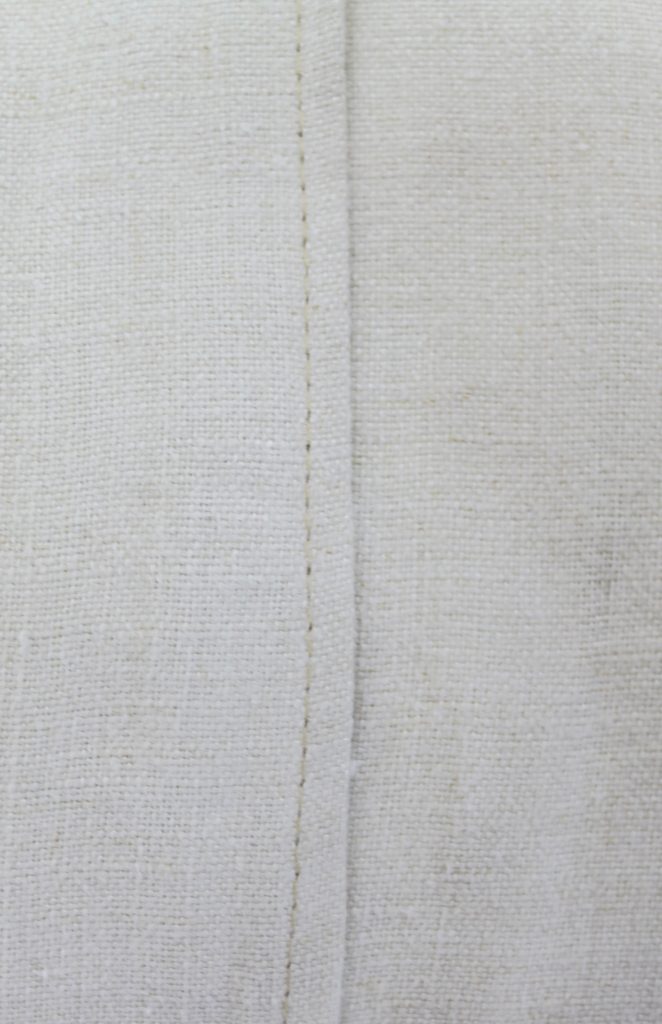 All of the fabric edges were then sewn together. The cover was turned right side out and the down insert put into place.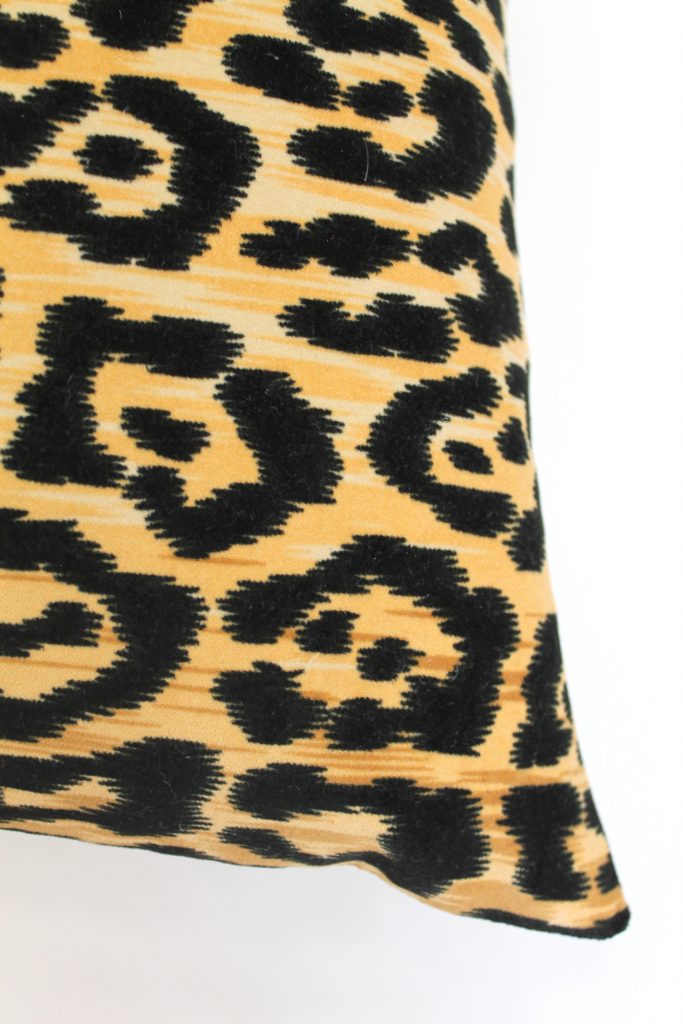 I can't wait to share the new pillow once the room is completely decorated for fall.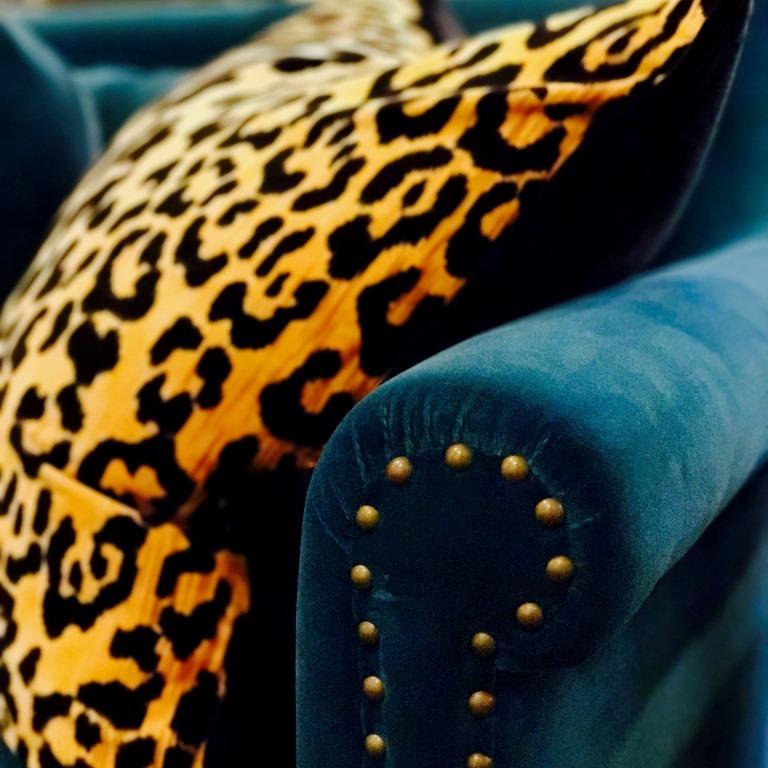 Do you have a love for leopard?
Laura