How to create great storage solutions for an under the stairs closet.
You know that feeling when you realize you have been living with chaos for far too long and are SO relieved when a solution is found?
Meet my new and improved, under the stairs, coat closet.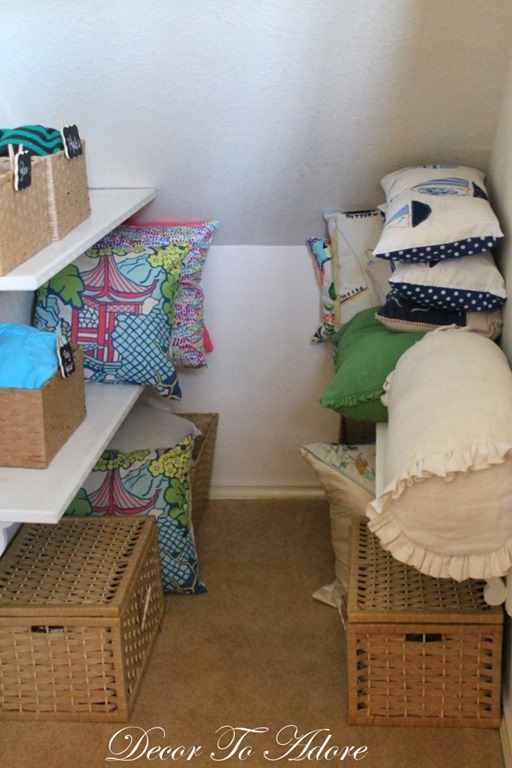 I gave you a wee glimpse of the "BEFORE" last week.
The wasted space behind the front coat area had just become a dumping ground for blankets and throw pillows.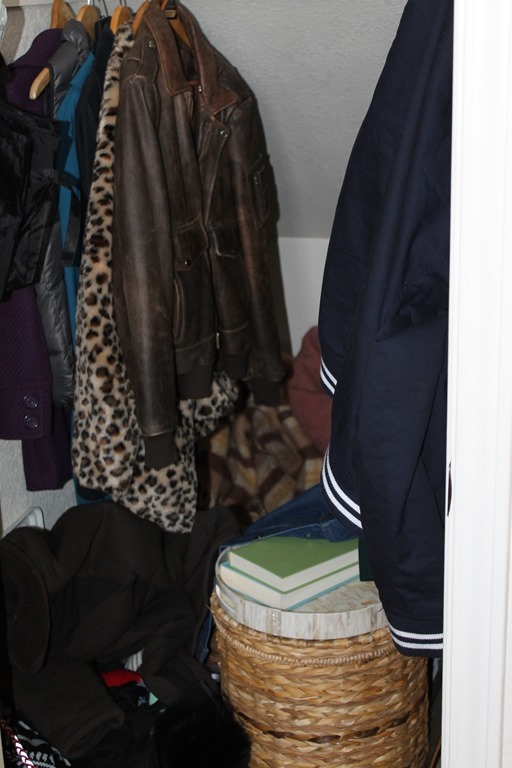 But the biggest source of frustration was my failed attempt at organizing our hats, gloves, scarves and assorted dog paraphernalia in a measly plastic tub on the ground. On more than one occasion I had given up when attempting to find something.
Then two weeks ago my good friend Marty from A Stroll Thru Life shared her simple solution to creating a fabulous dish room in her under the stairs coat closet.
It was a lightbulb moment for me.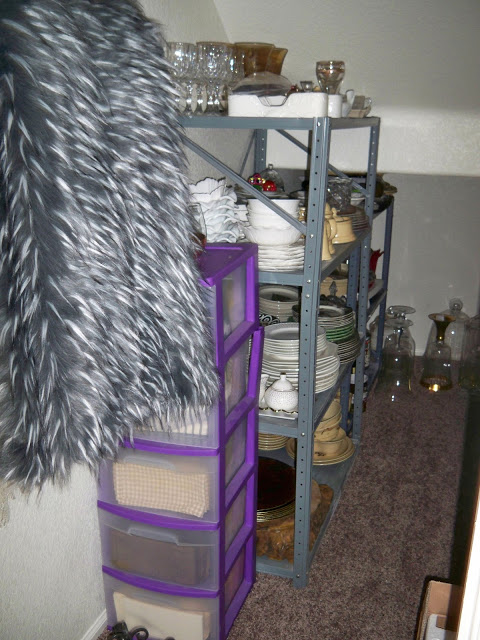 Here is how I organized the closet:
I quickly went out to the garage and rummaged around looking for some shelves. Mr. Decor had made a set of three shelves for our daughter's bedroom way back in 2009.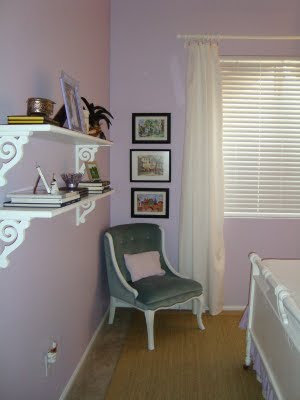 We also used the shelves in our guest bedroom when we moved to our second Arizona home. But they had never found a place here at Storybook Cottage.
I quickly emptied out the closet. Mr. Decor hung the brackets and installed the three shelves. Although a fourth shelf could have been hung we opted to put longer coats on the side with just one shelf.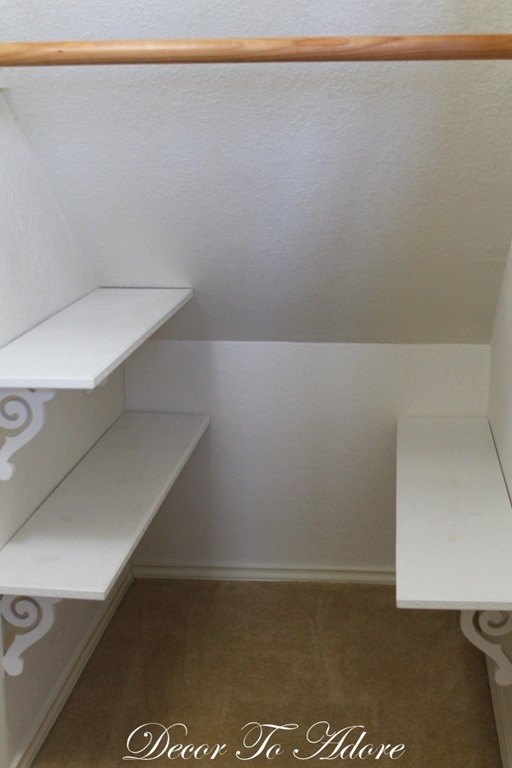 During my shelving search, I had also found some metal hooks we had used in our previous homes but never found a place for here. The blank wall in between the door and the rod was perfect. We hung a pair of two on either side of the closet.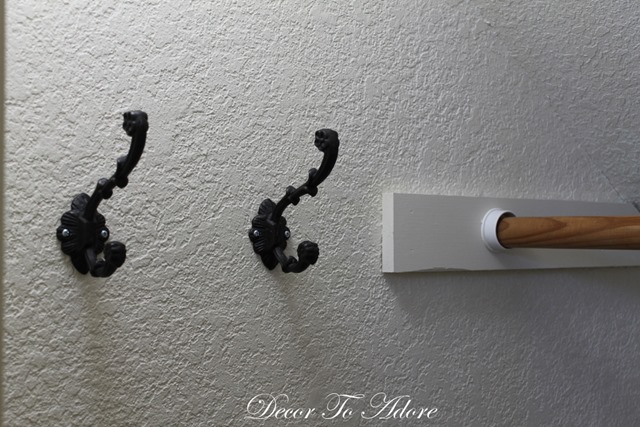 One pair of hooks holds umbrellas and tote bags, while the other set is used for dog coats and a small Amish basket containing leashes and waste bags.  #superpooperscooper
I donated a few coats that no longer fit, got rid of three or four gloves that were missing a mate, as well as a few other items that were no longer needed or wanted. I then set out to organize the remaining things.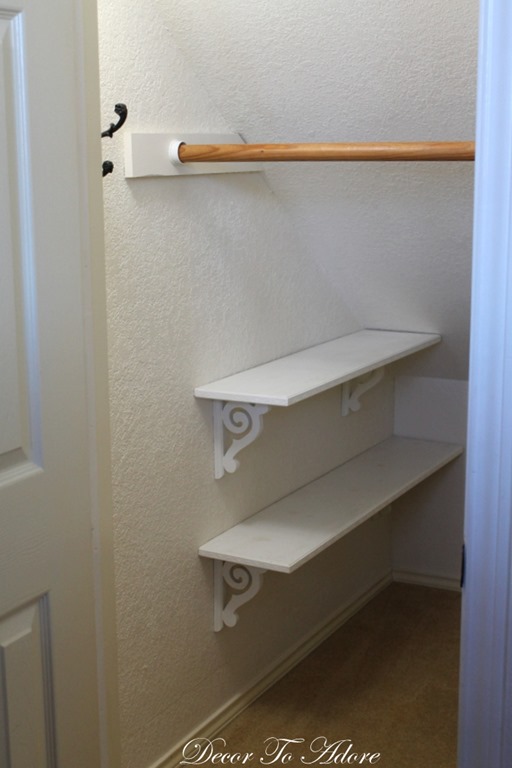 Blankets were folded and put away in covered baskets as were extra pillow covers.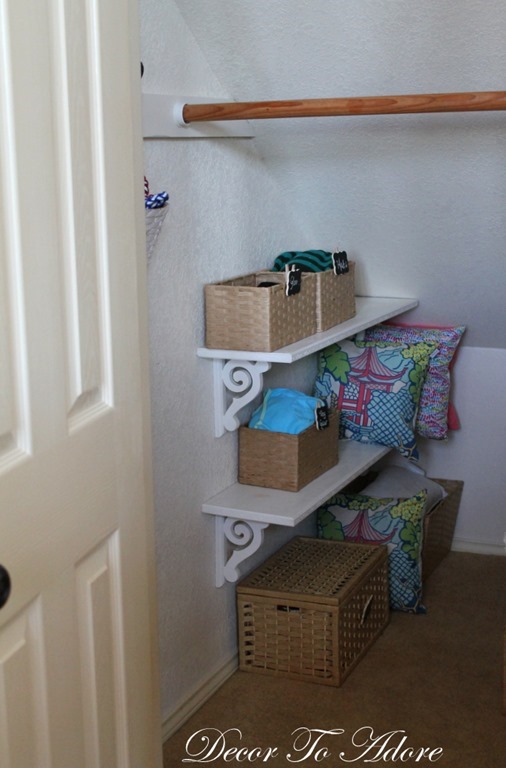 To avoid everything becoming a jumble once again each basket received a mini chalkboard clip which describes the basket's contents.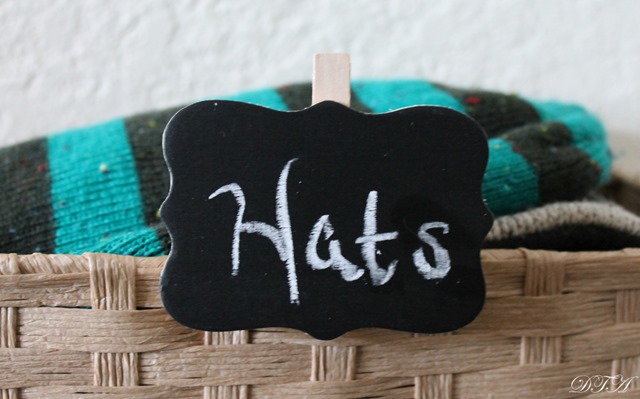 All the baskets and chalkboards were found at Michaels during their 50% off storage sale. Since I used a Christmas gift card for these items, and we already had the hooks and shelves, the entire cost of this makeover was $0.00, zero, nada, zip.
"BEFORE"
But my happiness at getting organized is truly priceless!
"AFTER"
Do you have any organizing tips to share?
Laura