NYC Travel Itinerary Day 2 ~The Glamorous Life
After so much walking on Day 1 we wanted our second day in New York City to be a bit easier.
Our NYC itinerary for Day 2 included:
1. The Metropolitan Museum of Art
2. Ladurée
3. The Plaza/MoMA/and other treats
4. Bergdorf Goodman
1. The Metropolitan Museum of Art
1000 5th Ave, New York, NY 10028
We took the subway from our apartment to this museum because it is an absolute MUST SEE! There is something of interest for everyone at The Met. Be forewarned, the 17 curated collections each contain such a large content of art/artifacts that it would be almost impossible to really take in everything the museum offers in just one day. I recommend looking at the map and selecting a few areas to truly focus on. 
(For ways to save on the museum's entrance fee please read my money saving tips HERE.)
Do not merely bypass the exterior of The Met. The architecture of the building itself is nothing short of spectacular. One should take the requisite photo on the magnificent steps.
We selected to self-tour The American Wing, European Sculpture and Decorative Art/Paintings, Fashion and certain objects in Medieval Art. You can view the various levels of The Met via a map HERE.
We went to the American Wing first due to its immense size. The collection can be found on four separate levels. This is where you will find such gems as "Washington Crossing the Delaware", c. 1851 by Emanuel Leutze.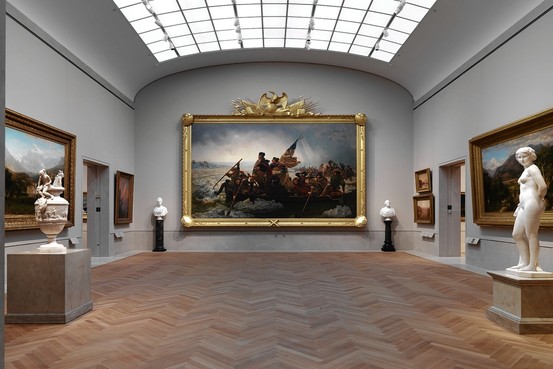 But my favorite offerings in the American Wing are the period rooms. There are 20 different styles and eras represented.
The hand painted wallpaper in the parlor of the William C. Williams House, circa 1810, was magical.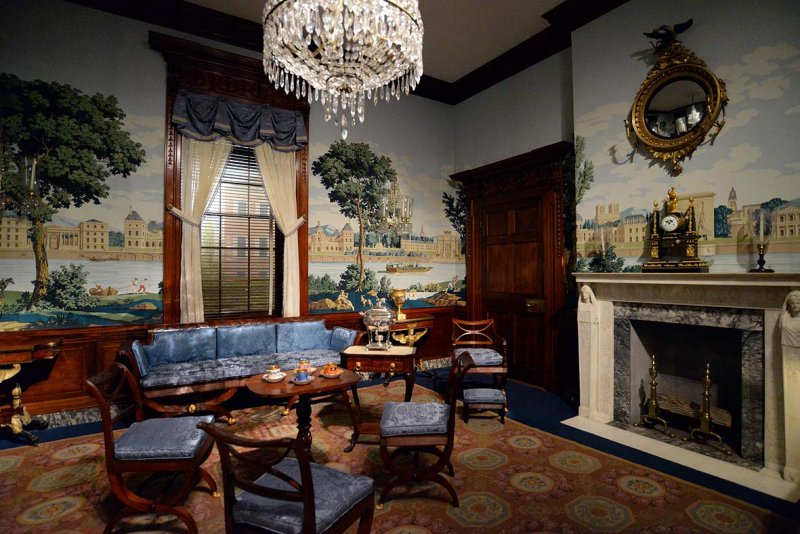 Start with the ceiling in the Powel House, circa 1765–66 / 1769–71, and work your way down.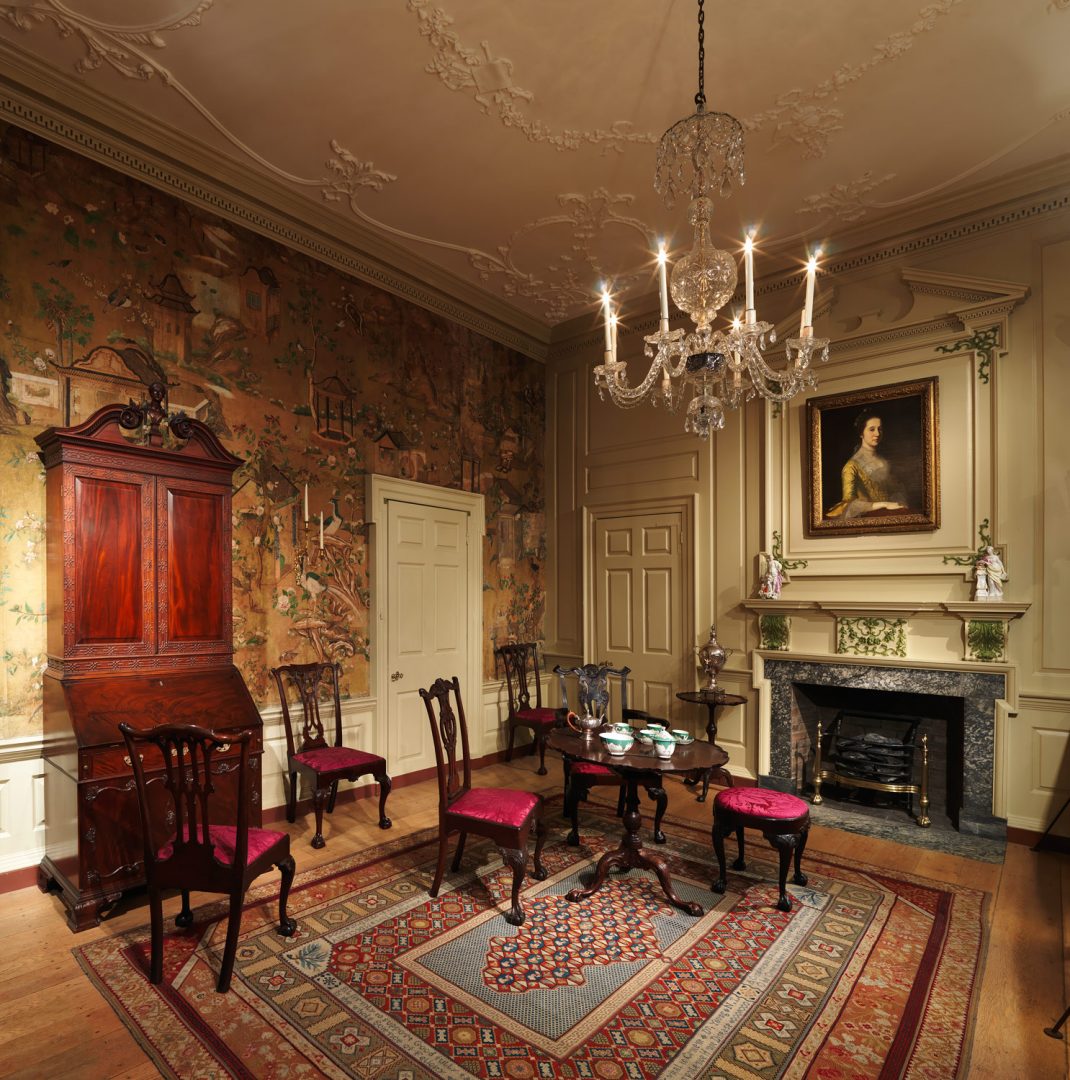 I loved the over the top Hôtel de Varengeville via Paris, circa 1740.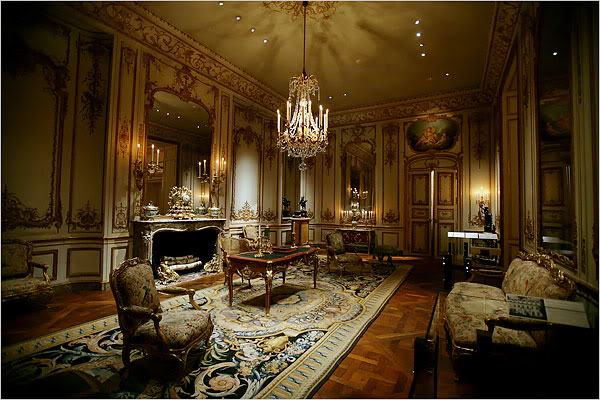 Next, we headed to European Sculpture and Decorative Art and Paintings. While we quickly glided through the first we lingered through the later enchanted with the Renoir's, Monet's, Degas' and Klimt's.
It is impossible for me to pick a favorite painting. But I did linger for awhile over:
"By The Seashore" c. 1883 by Auguste Renoir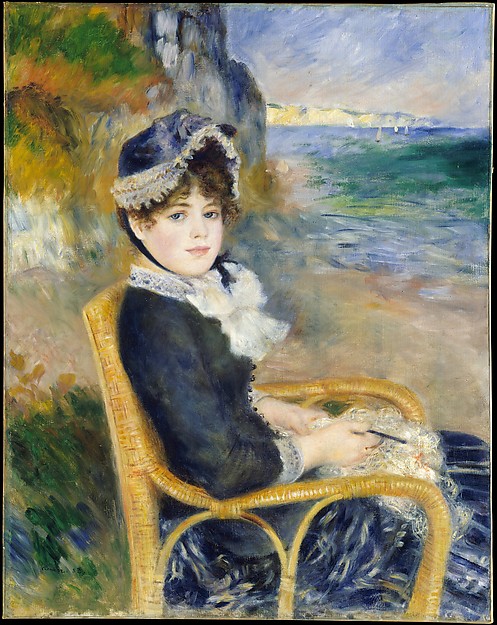 The Fashionista loved the vibrancy of:
"Mäda Primavesi"c. 1912-13 by Gustav Klimt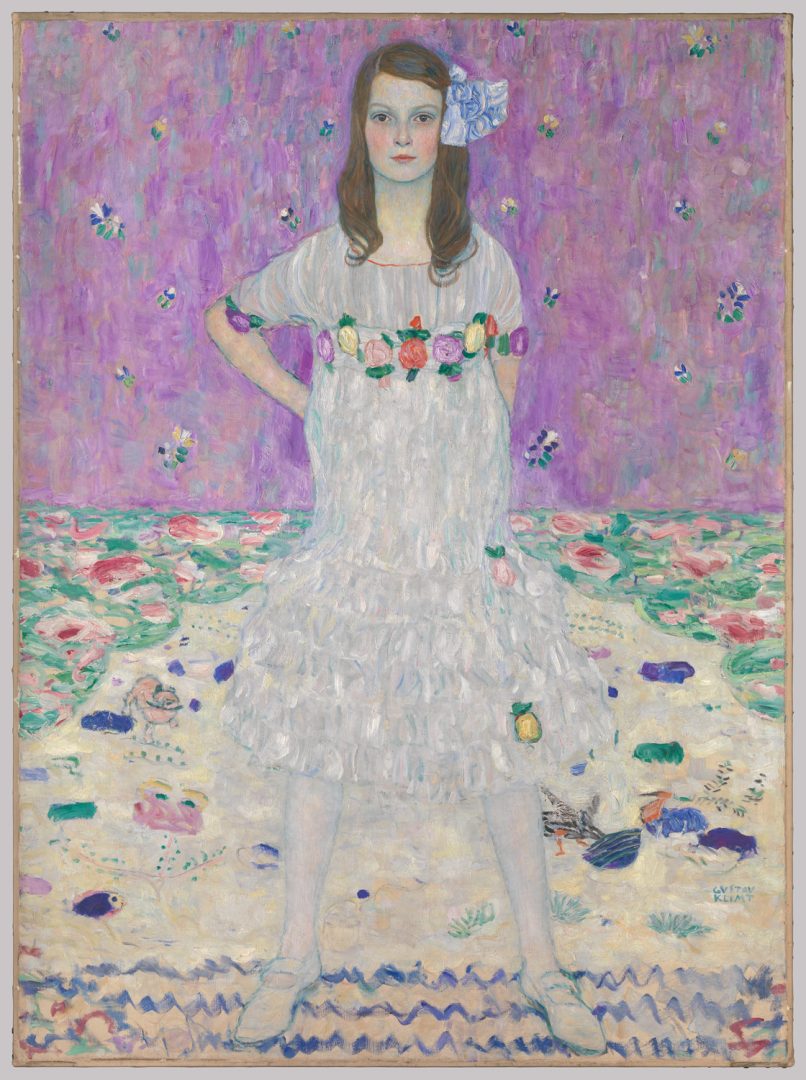 From there we made our way over to The Costume Institute area which currently has iconic pieces from Comme des Garçons on display.
Designer Rei Kawakubo is quite avant-garde in her creations.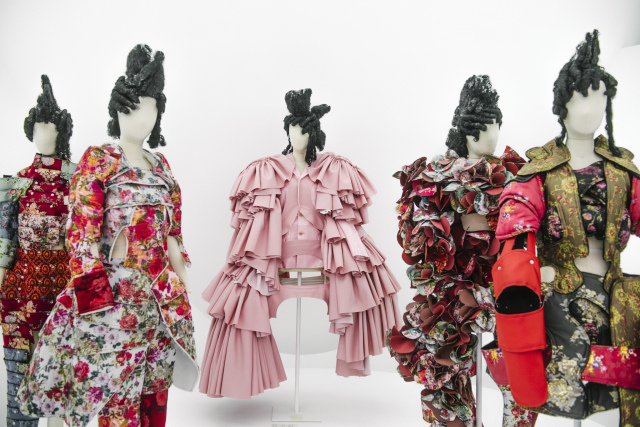 But we both appreciated the bridal gowns in the "Then and Now" collection…
…as well as the headpieces.
Our final quick look see was Medieval Art. There were a few religious relics we were interested in seeing up close.
One was the Reliquary of Mary Magdalene which is said to contain a tooth of hers.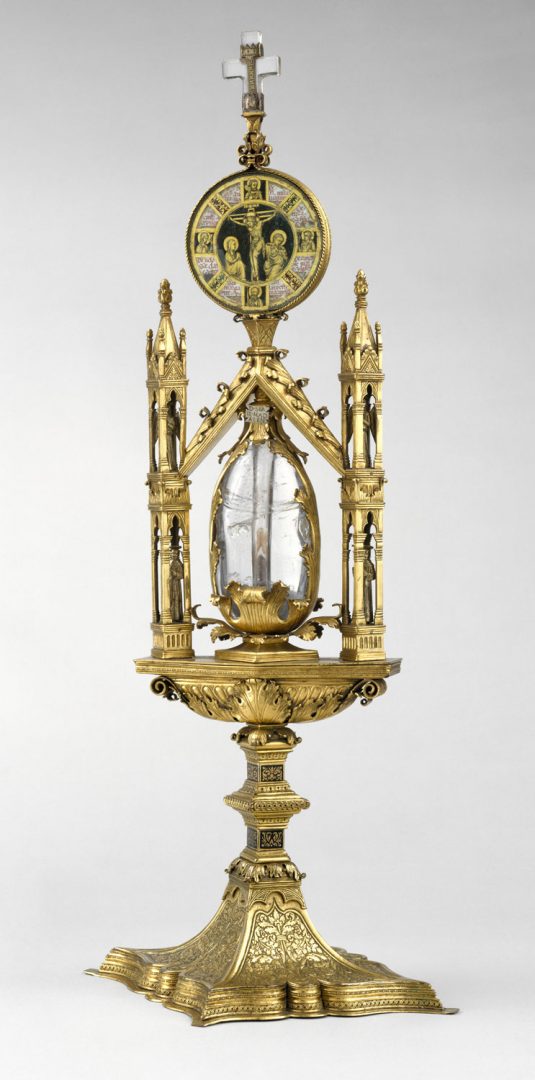 2. Ladurée
Madison Location: 864 Madison Ave, New York, NY 10021
Soho: 398 W Broadway, New York, NY 10012
Absolutely starving we first walked to the Madison Avenue location seeking sustenance and to purchase tea. They serve only desserts at 4 small tables at this location and they were out of tea. Boo!!!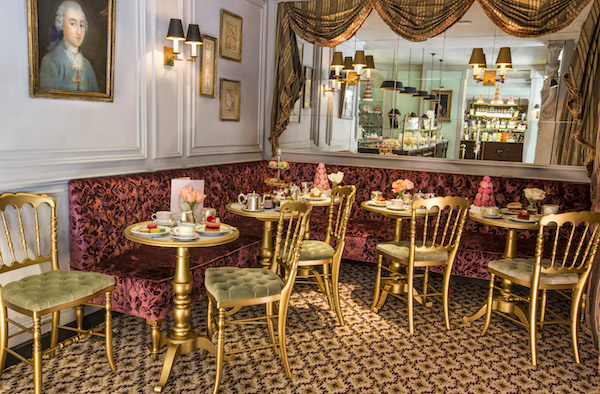 So, we traveled to the Soho location via the subway. It has three separate dining areas, a garden area and offers a full menu.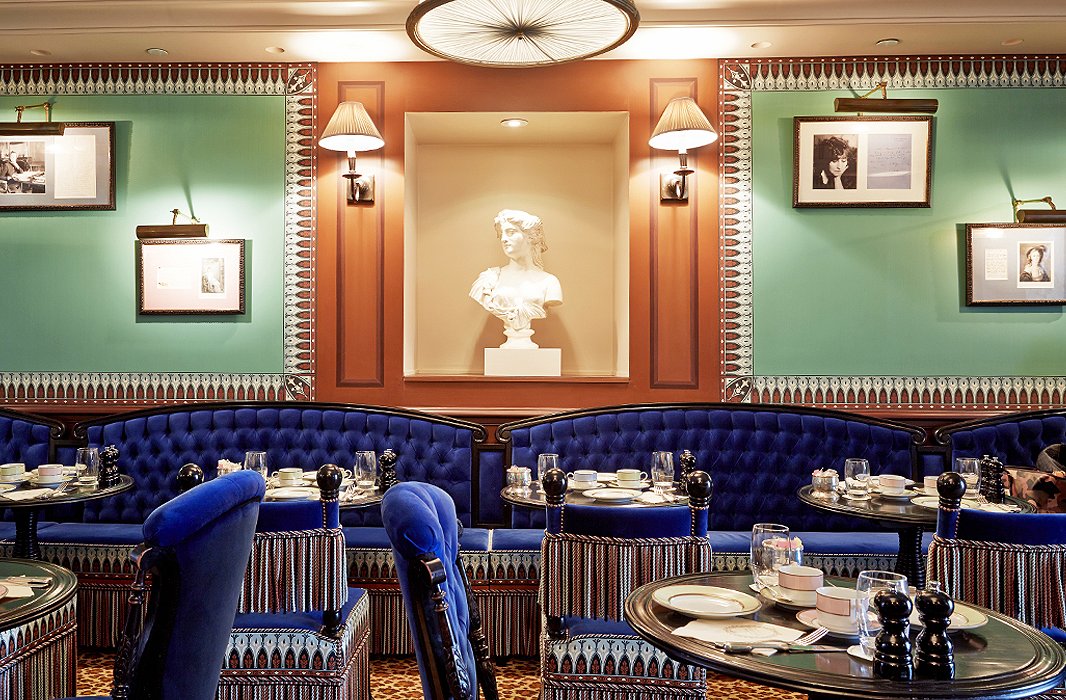 We opted to sit in the Pompadour Room.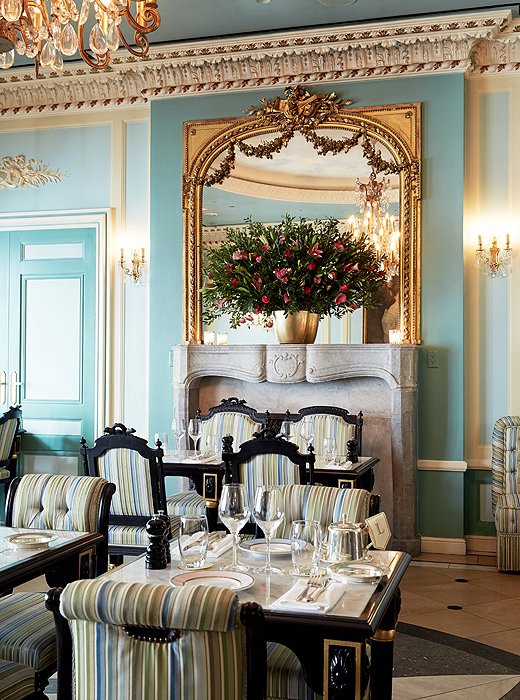 Drapery detail.
As it was around 2 pm so we almost had the place to ourselves. This was our corner booth. I like to pretend the "L" stands for Laura. 🙂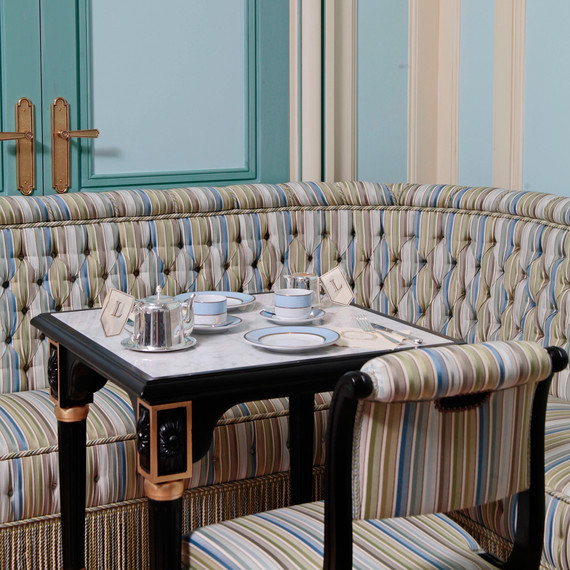 The Fashionista had the Omelette Blanche Chèvre Épinards (Egg White Omelette, Goat Cheese, and Spinach) which was very good. I opted for the Omelette Ladurée (Mushrooms, cheese, ham, tomatoes, onions, fresh cream and fine herbs)  and it was nice too. We both did not care for the Truffled Dauphine Potatoes.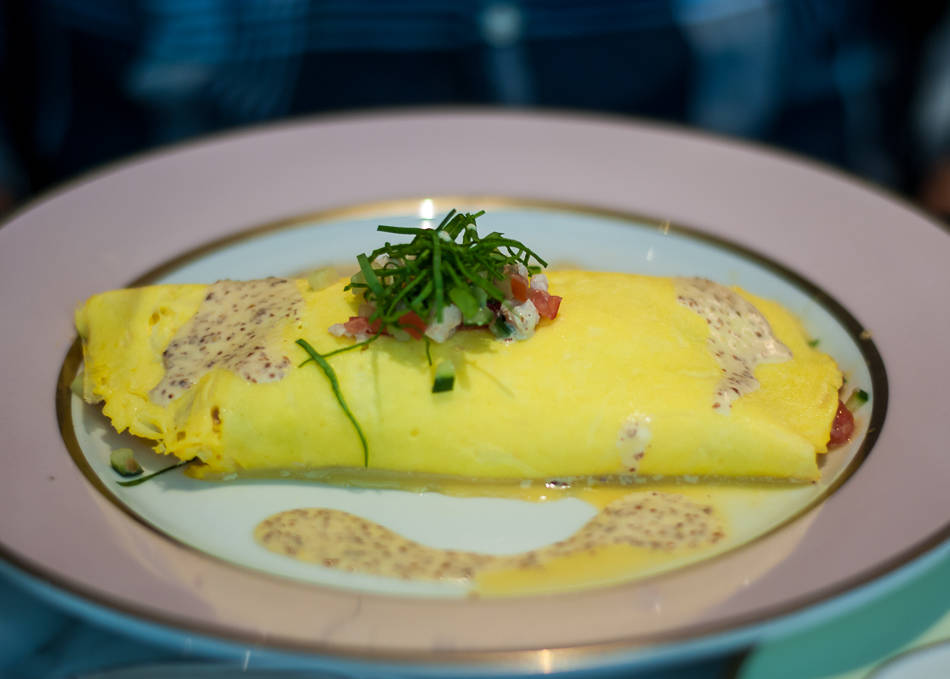 I am normally a fan of the Thé Marie Antoinette, Thé Mélange Spécial Ladurée or Thé à la Rose but this time I tried Thé Joséphine (Josephine Tea). It was nice but I remain devoted to my top 3 choices.
My tea was paired with the Saint Honoré Fraise Coco dessert (Choux pastry, Coconut Cream, Strawberry Compote, Coconut Chantilly, Strawberries) which was outstanding.
The Fashionista opted for another favorite, the Saint Honoré Rose Framboise  (puff pastry, choux pastry, light rose petal cream, raspberry compote, fresh raspberries and rose water whipped cream). It was such fun to see her eyes fill with delight after the first bite.
3. The Plaza/MoMA/and other treats
The Plaza Hotel: 768 5th Ave, New York, NY 10019
The Museum of Modern Art: 11 W 53rd St, New York, NY 10019
Leaving Ladurée we took the subway to the area surrounding The Plaza and Bergdorf's which reads like the ultimate retail Who's Who. Here you will find Bloomingdale's, Barney's, Hermès, and Tiffany's as well as the famous Museum of Modern Art, which sadly, we ran out of time to visit. Next time.  
The Plaza Hotel is pure fabulousness. Even if you are heading to another destination take a moment to stop and appreciate the glorious architecture. It is a French Renaissance château-styled building designed by architect Henry Janeway Hardenbergh. It originally opened to the public on October 1, 1907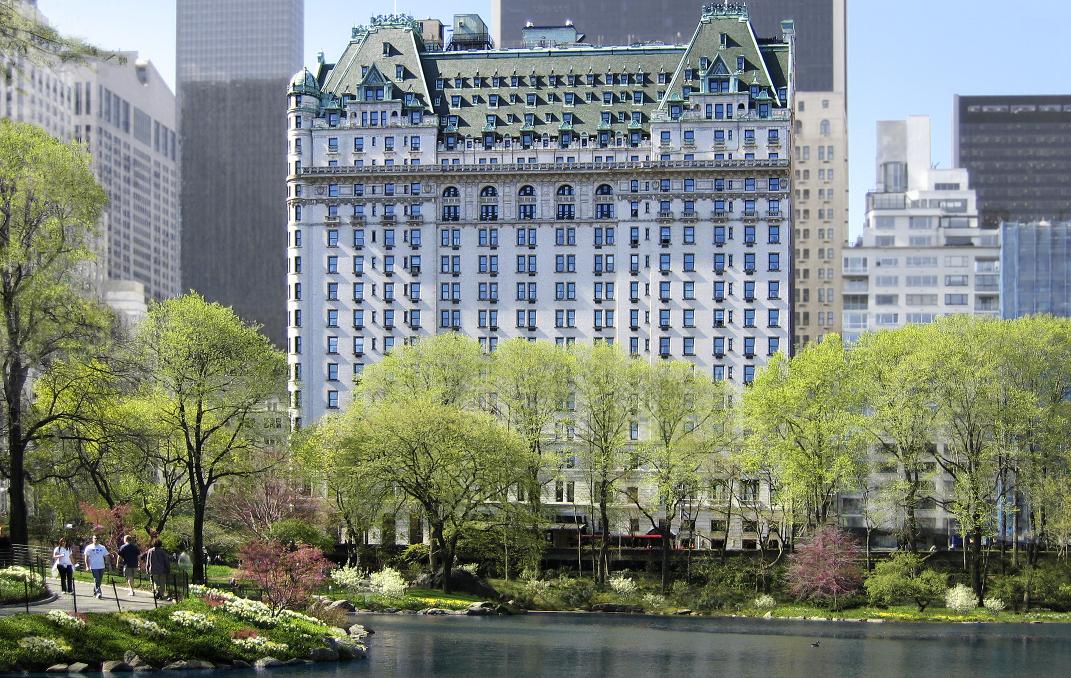 Over the years it has hosted many famous and notable guests. Numerous spots within the hotel have been featured in scenes of several favorite films. Our personal favorite resident guest is of course "Eloise". They have an entire suite dedicated to this famous literary character. Wouldn't it be delightful fun to stay here?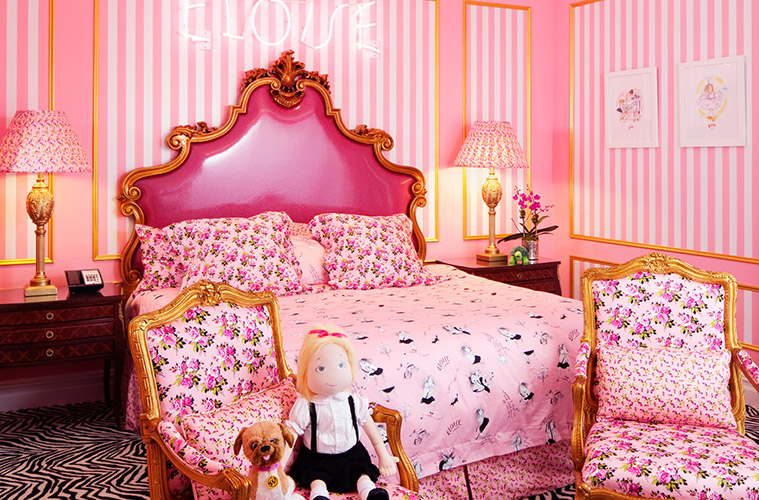 Even if you are not staying at The Plaza there are several lovely shops located within. The Plaza Boutique and the Plaza Food Hall, among other shops, are on the Concourse level. This gives you reason and opportunity to go take a peek inside.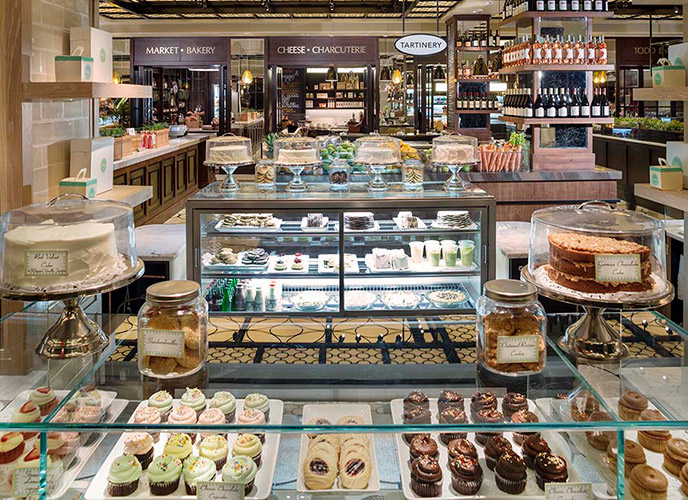 The Fashionista and I did consider taking tea in the fabulous Palm Court dining room. Next time.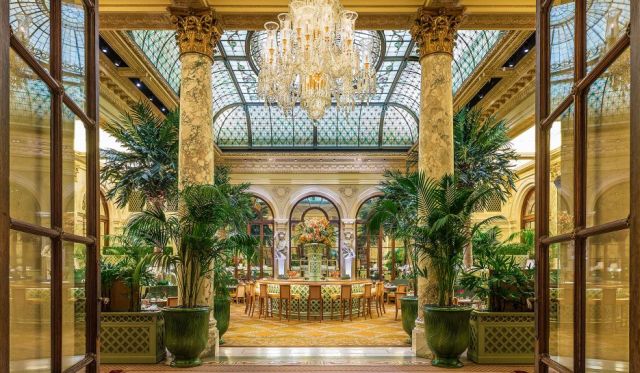 4. Bergdorf Goodman
Women's Store: 754 5th AvenueNew York, NY 10019
Men's Store: 745 5th AvenueNew York, NY 10022
After the Plaza detour, we walked across the street to Bergdorf's. In my opinion, Bergdorf's is the crème de la crème of the high-end New York department stores. It has a total of 9 stories.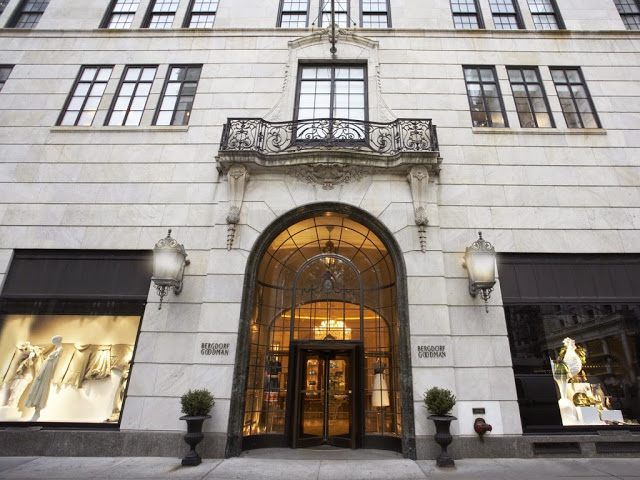 The Fashionista and I began at the bottom on the Beauty Level. We both had been saving our pennies to purchase a Tom Ford lipstick. Her selection: Wild Ginger. My selection: Ian.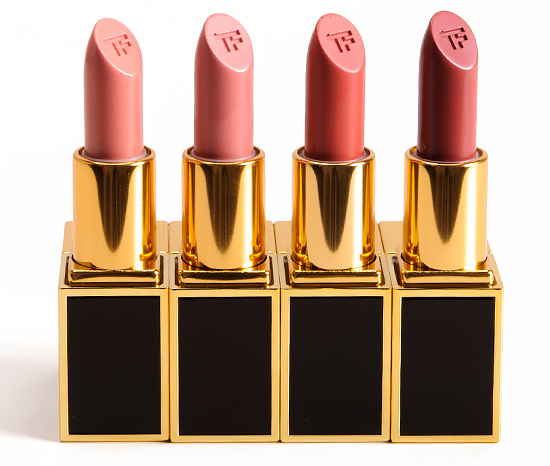 Bags in hand we then felt confident to stroll each of the other levels. Our favorite area was "Linda's". It is a new grouping, found on the fourth floor, curated by Linda Fargo, the senior vice president of the fashion office and store presentation at Bergdorf's.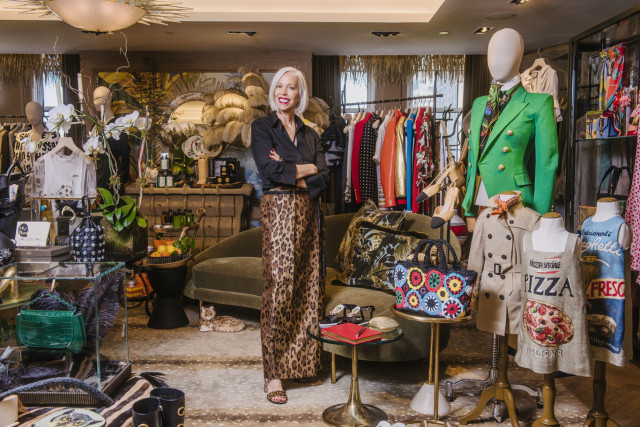 It was very colorful and fun. Both the Fashionista and I adored the novel clutches by designer Olympia Le-Tan. They truly are like mini works of textile/literary art.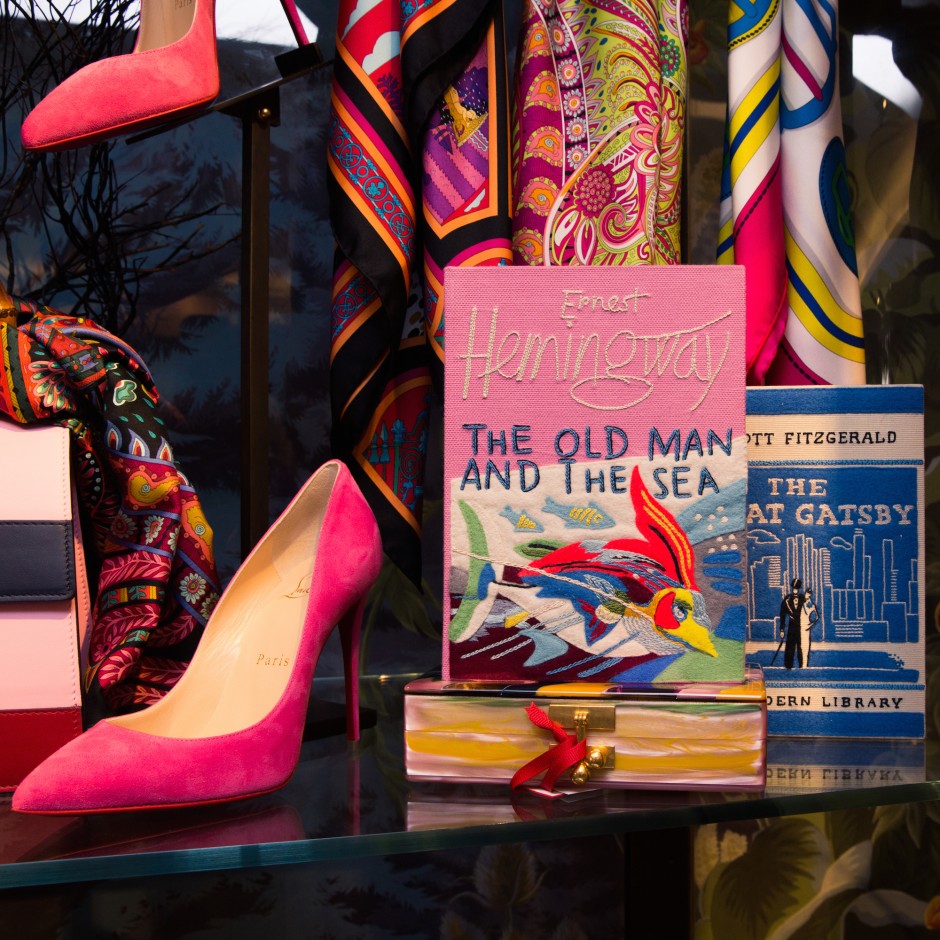 On our next visit, I would love to try the BG Restaurant, located on the seventh floor, which was designed by Kelly Wearstler.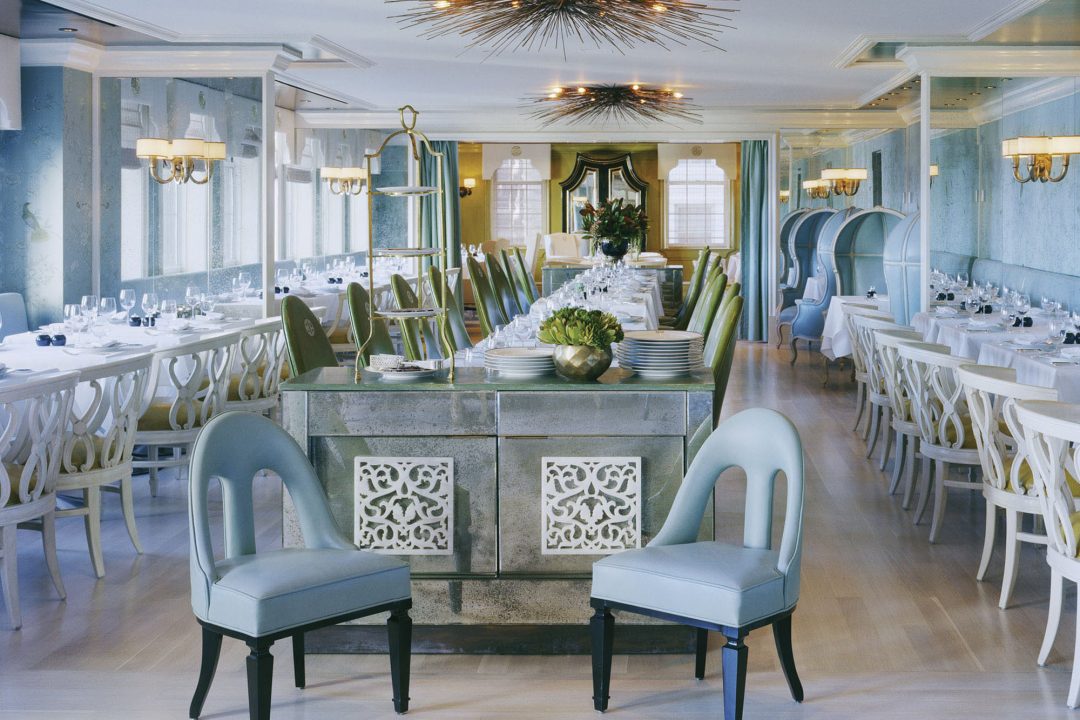 Another full day behind us it was time to ride the subway home to our wee apartment to prepare for day 3 of our NYC travel itinerary.
Until tomorrow, Happy Travels,
Laura
PS: Once again, let me say that all opinions are my own. I was not compensated in any way to promote any of the sites listed above.
NYC Itinerary Day 1~ Flea Markets and Food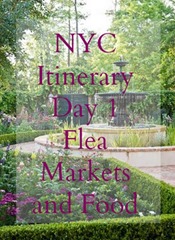 NYC Itinerary Day 2 ~ The Glamorous Life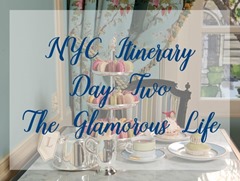 NYC Itinerary Day 3 ~ Nature in the City and The Perfect Pizza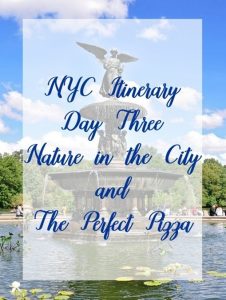 NYC Itinerary Day 4 ~ Gimme All The Eye Candy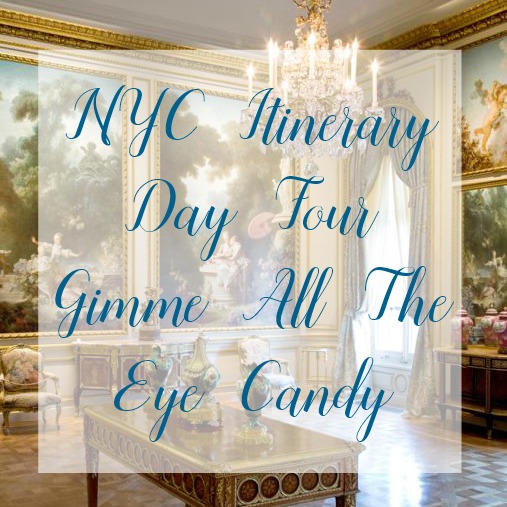 NYC Itinerary Day 5 ~ Lovely Landmarks