Happy Valentine's Day! This year I created small, simple vignettes here at Storybook Cottage. I used Grandma Jingles' collection of antique Valentines and ostrich feathers.
Happy Valentine's Day!
Some groupings were accented with the pearl hearts that I shared yesterday.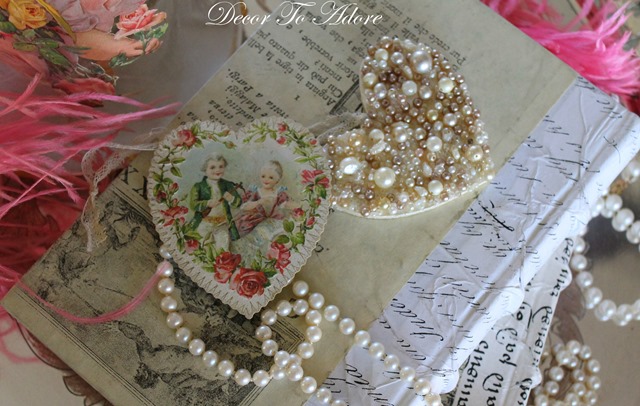 The entire family will enjoy the holiday with a simple pasta dinner. We will probably enjoy it in the cozy kitchen.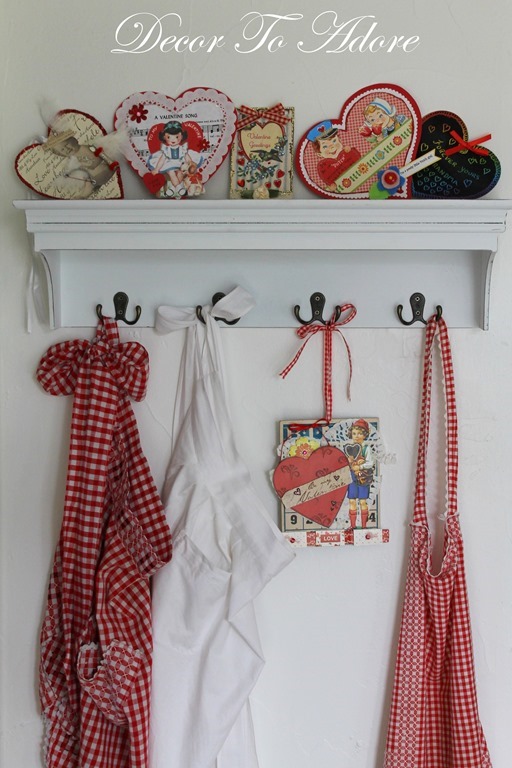 How will you celebrate?
Laura