I love to use the softer shades of Valentine's Day when decorating my home. This even includes the front door. Here is my Front Door Valentine Décor.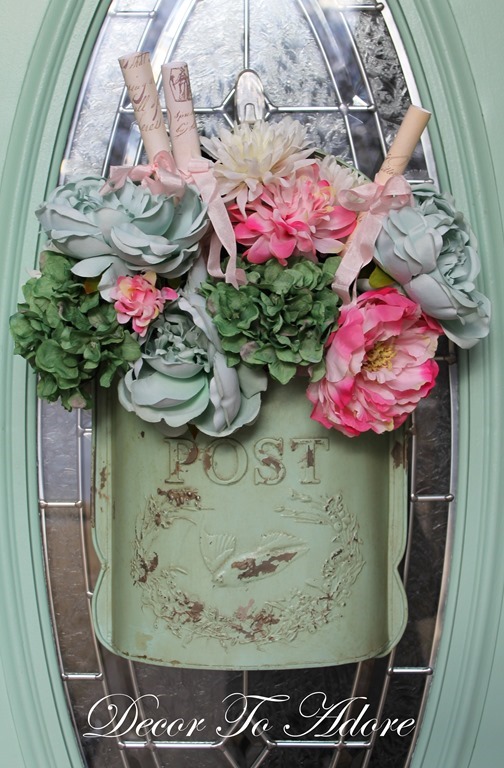 Front Door Valentine Décor
Back in December I had found this wonderful vintage inspired post box. It was filled with holly and pine clippings from the yard and accented the greenery with eucalyptus that was spray painted gold.
However, I was ready for a change and thought a bit of romance was in order.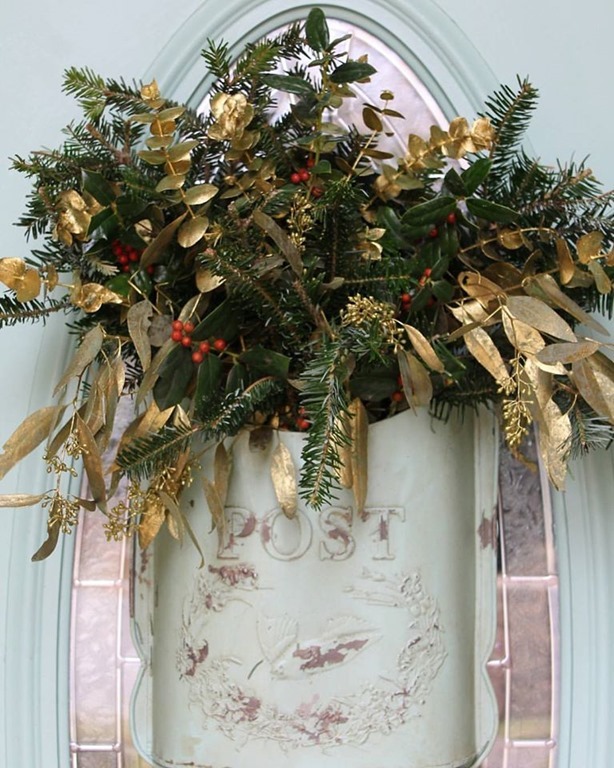 Trying to use things I already owned I went through my box of Valentine decorations and came across the scrolls I had created for an antique inspired "love letters under glass" display. I thought perhaps they would look pretty tucked in amongst some faux flowers.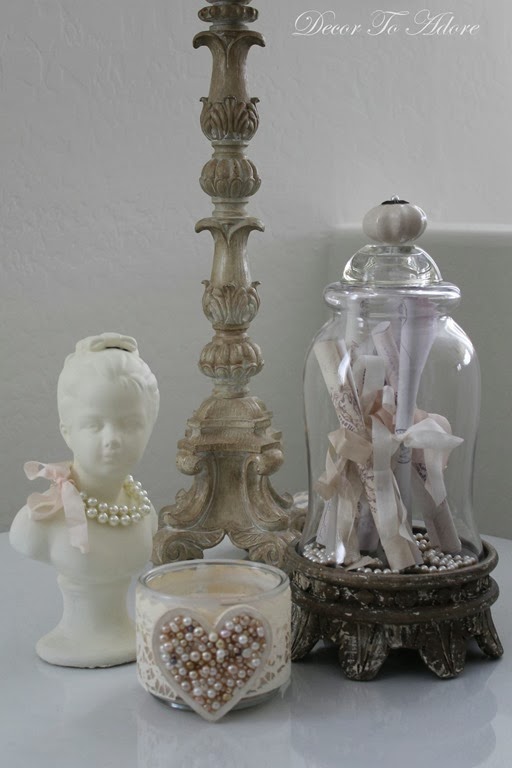 I settled on a palette of sage hydrangeas, cream chrysanthemums, pink roses and mint peonies. Three old fashioned love letters were tucked in amongst the blooms.
The beauty is that I can removed the love letters after Valentine's Day and the arrangement can carry me through spring.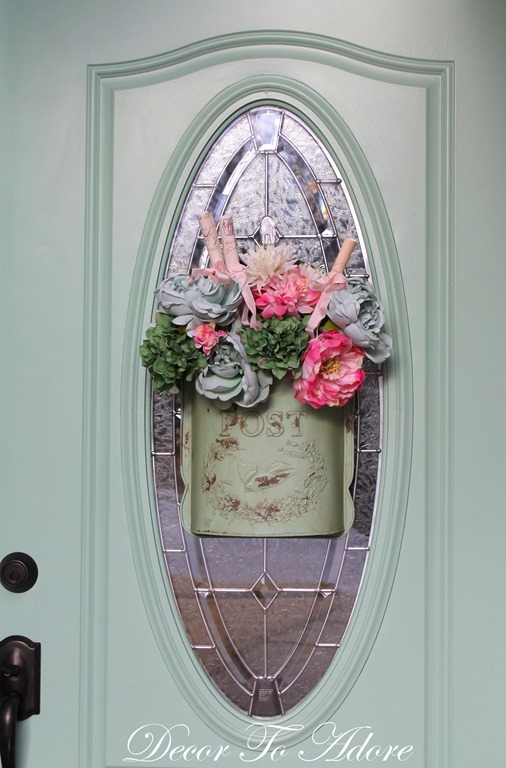 For those who may be curious about the paint color or how I achieved such a smooth finish on a metal front door you can view the tutorial HERE.
I  am happy to report that even two years later, the finish on the door looks great!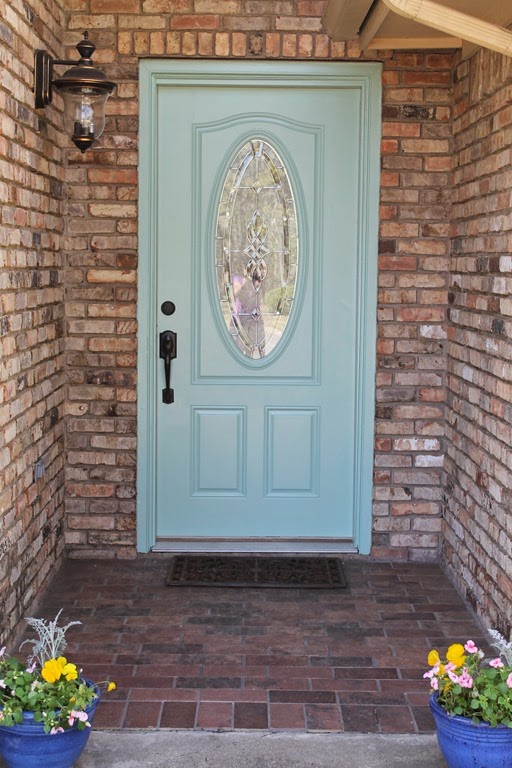 Do you have Valentine décor on your door?
Laura