Recently I was walking through Hobby Lobby and spied the prettiest wooden pedestal. It was a bit pricey, even with a coupon, but I just KNEW it would fit the large glass cloche I had made several years ago perfectly. So, into the cart, it went. I had an idea to combine Love Letters, Pearls and Ribbon.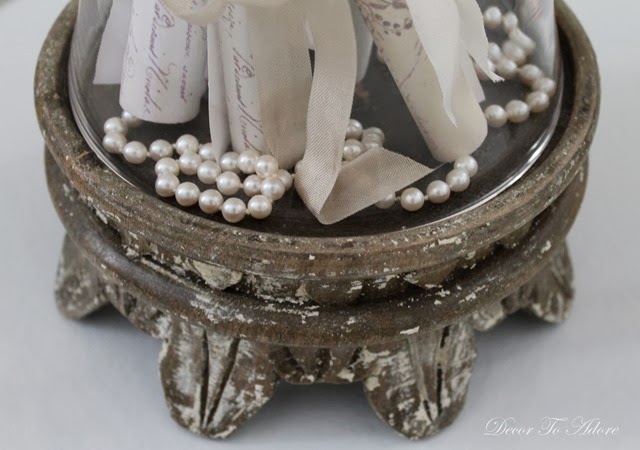 Love Letters, Pearls and Ribbon
I knew exactly what I wanted to put into the cloche. My friend Kathy had inspired me.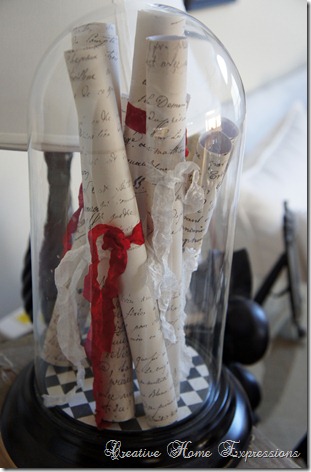 Kathy had used rolled up wrapping paper to decorate her cloche. I just googled "romantic love letters" and printed out and tied up a few of my favorites in pale shades of ribbon. A string of pearls added interest to the base.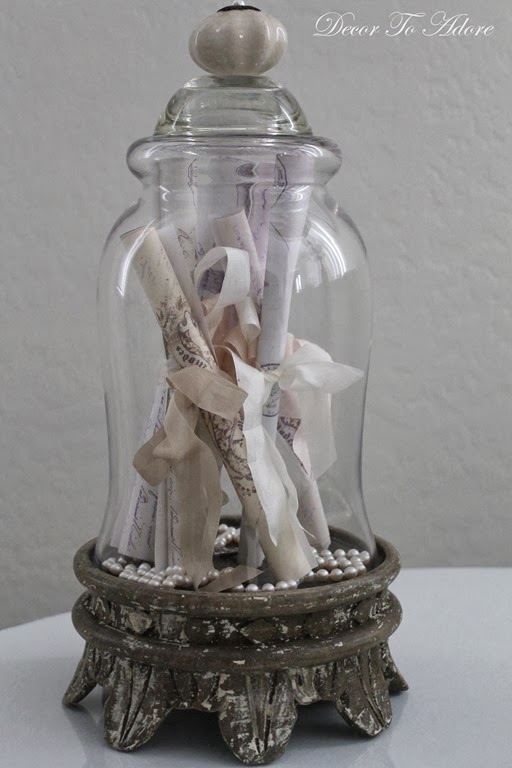 I placed it in a simple grouping on a side table in our living room. There's still plenty of room for teacups and remote controls. 🙂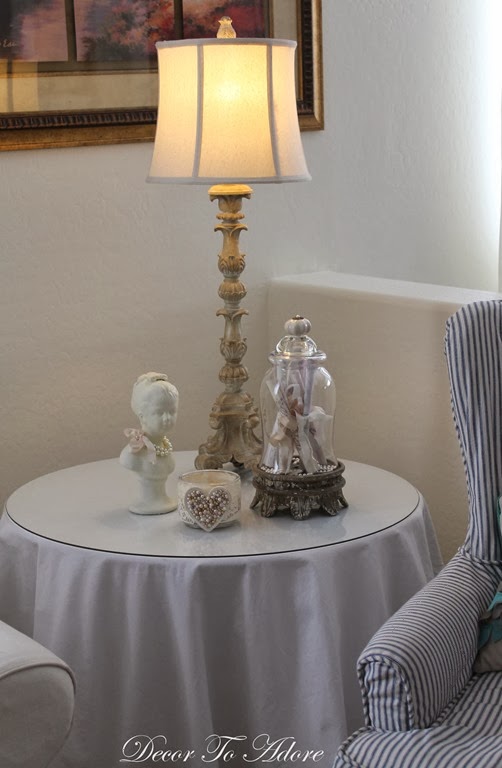 A little bit closer now.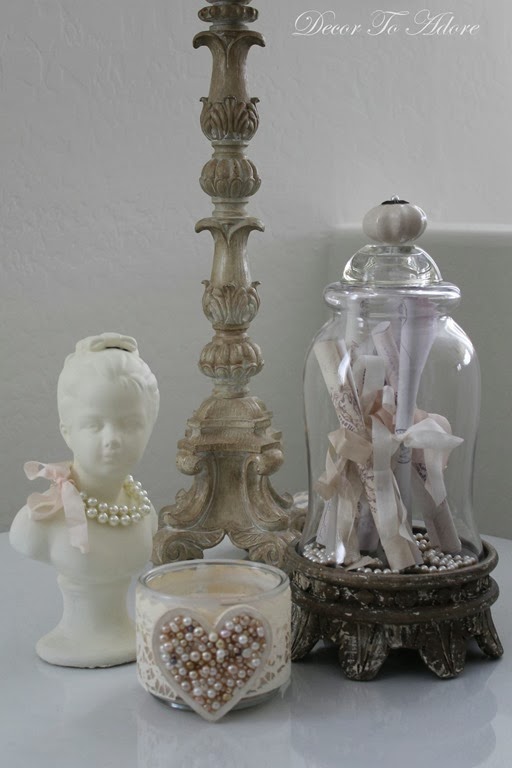 My favorite girl from Goodwill received a pearl bracelet to wear around her neck and a small piece of ribbon was tied on.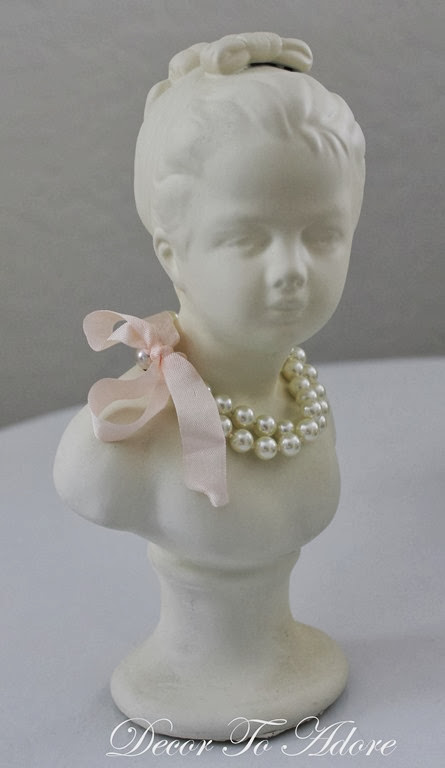 Rounding out the trio was a Wal Mart candle. I wrapped a section of a vintage paper doily around the glass and hot glued it in place. A pearl heart ornament was attached to the front.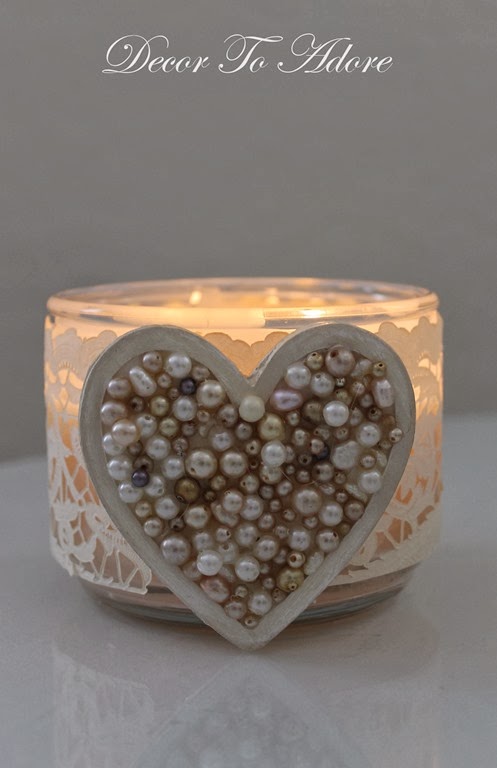 At night, with the candle lit, the grouping is especially romantic.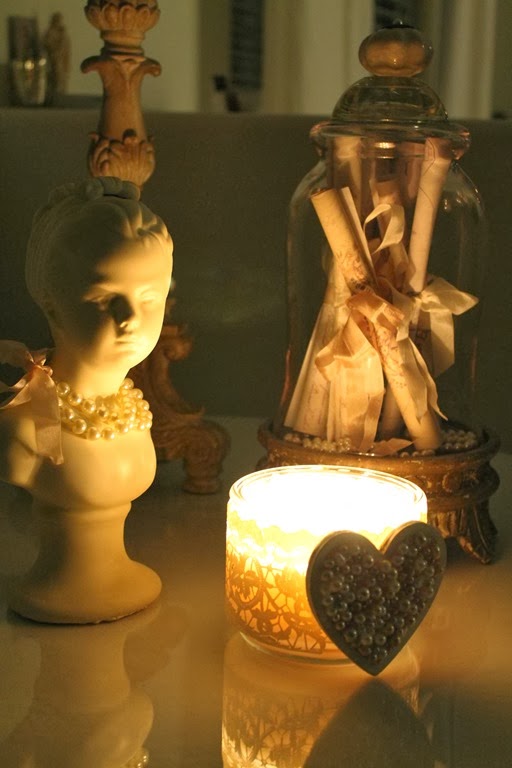 The Chinese chest is still holding the white tray lined with holiday paper. I think it still works. Continuing the pearl theme I filled a crystal bowl with several strands of pearls and topped them with a brooch I made for an updated blazer. A few paperback books were tied up in vintage lace.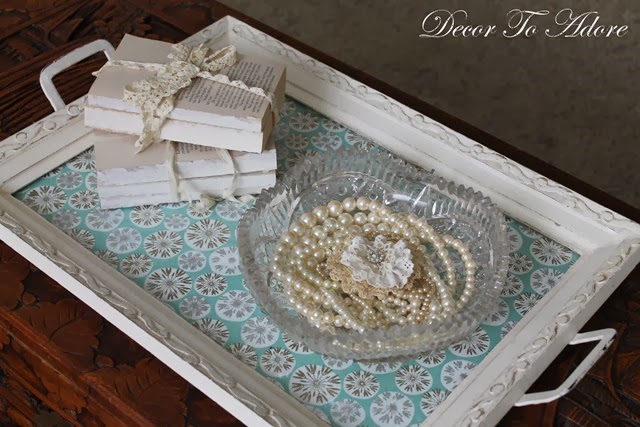 Another side table received a few more of the books and a pair of lovebirds.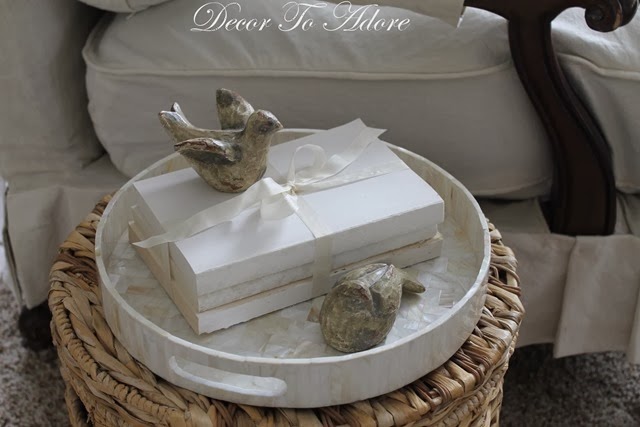 Everything feels very soft, cozy and romantic. I don't think it screams out "Valentine's Day!" Which is a good thing because truthfully, these arrangements probably won't get changed until the spring due to my hectic school schedule.
Laura