I've been tearing up the garden beds in both the front and back yards. I would like to edge them with a permanent structure. In perusing Pinterest I found ideas under the titles of the garden border, garden planter, and garden edging. Stone garden wall and brick garden wall also produced some lovely inspiration. Get ready for The Ugly Garden Contain Yourself.
When we bought the house the beds had metal landscape edging combined with plastic brick edging.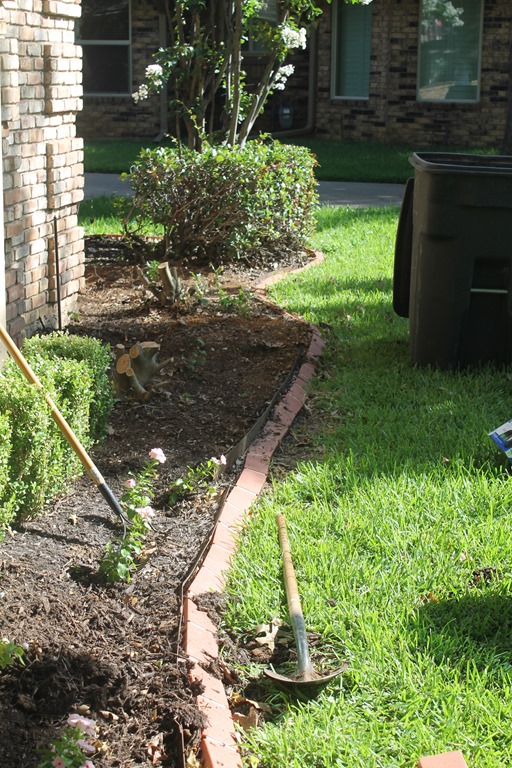 Over the weekend Sweet Guy dug out all the plastic bricks. They were still good, just not the look we wanted, so they were placed on Craigslist and gone within an hour.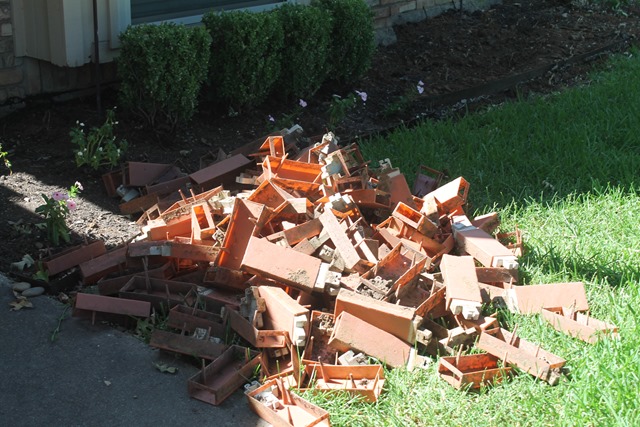 I should clarify that I do like the idea of a low brick wall.
But I would like it to be a real brick in various shades similar to the brick on Storybook Cottage.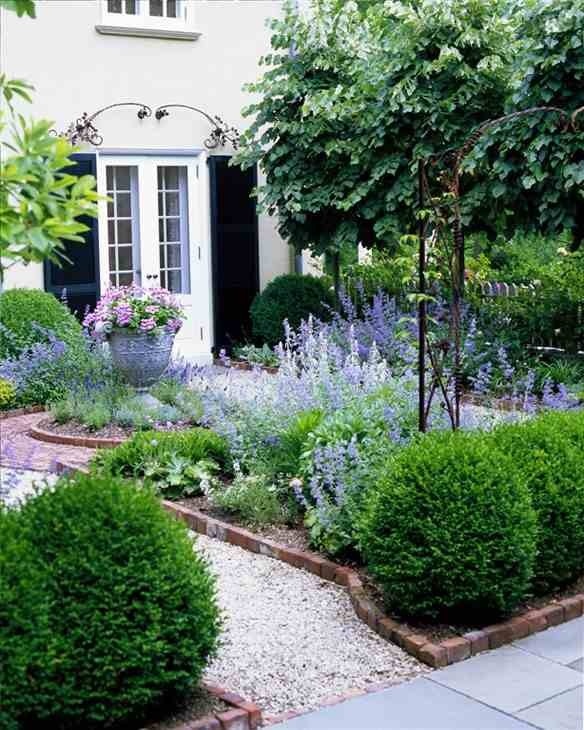 Stacked stone walls seem to be quite popular here in Texas.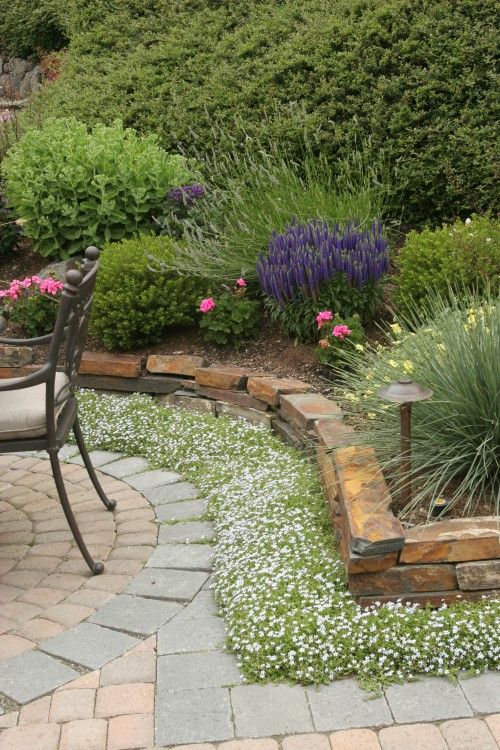 Several of our neighbors have stone and mortar edging.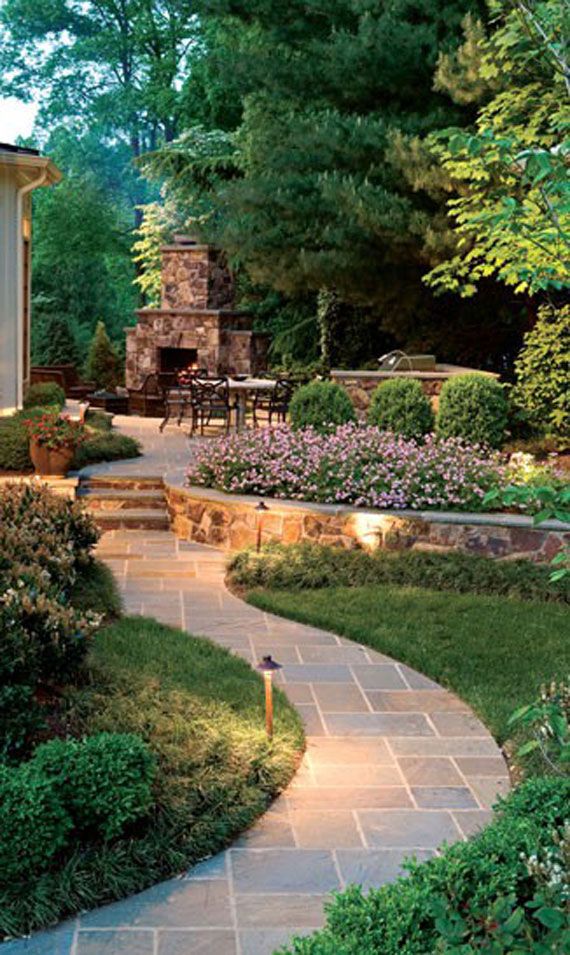 It reminds me of the lovely stone walls that dot the English countryside.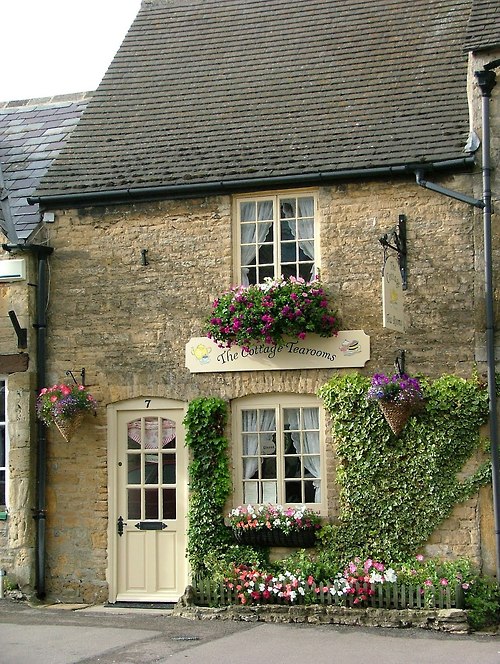 We're in the process of getting 3-4 estimates from local masons.
UPDATE: You can see the finished brick flowerbeds HERE.
Do you like brick or stone?
Laura