It's hard to believe but somehow six months have come and gone and it is time once again for the spring edition of the One Room Challenge hosted by Linda at "Calling It Home".
This time I will be working on finishing the entryway and living room at Storybook Cottage.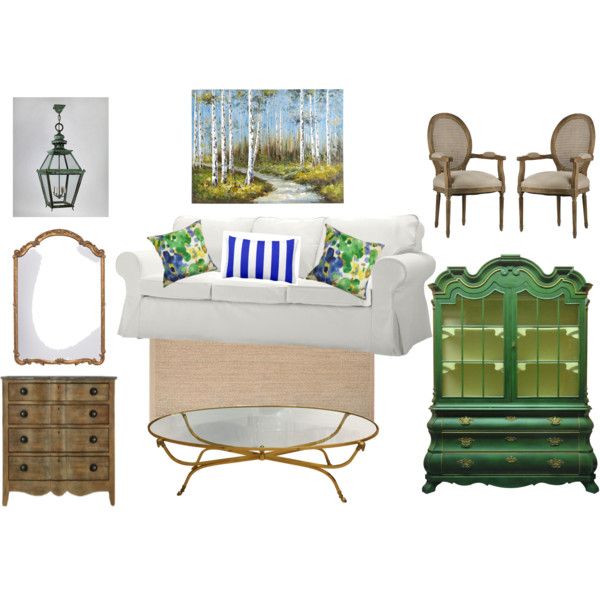 It truly is a bit of a challenge to try and complete a room design in just six short weeks. Particularly when you have just moved into a 30 year old that needs A LOT of work! But we've been so pleased with how our first challenge, the family room, turned out.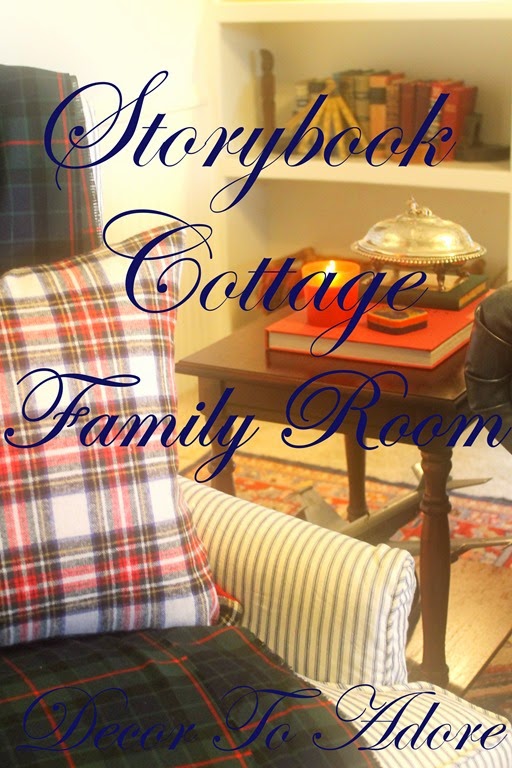 So let's start off with a few "before" pictures of the living room space. This was how the previous owners decorated the room.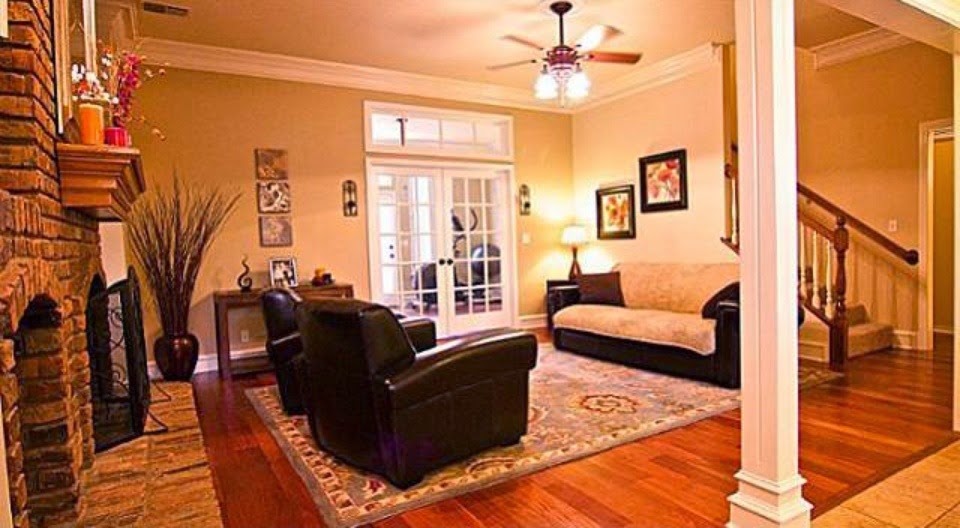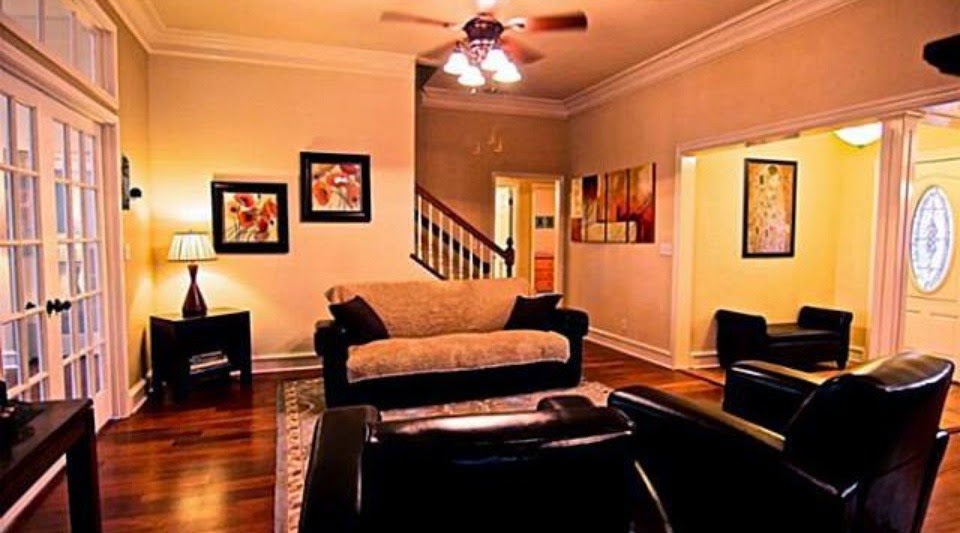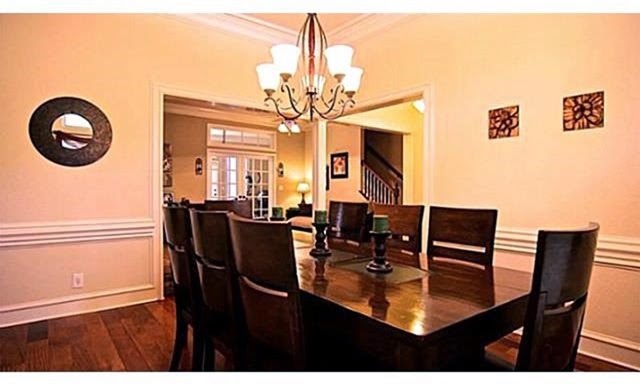 Since we moved in 6 months ago the space has remained virtually empty.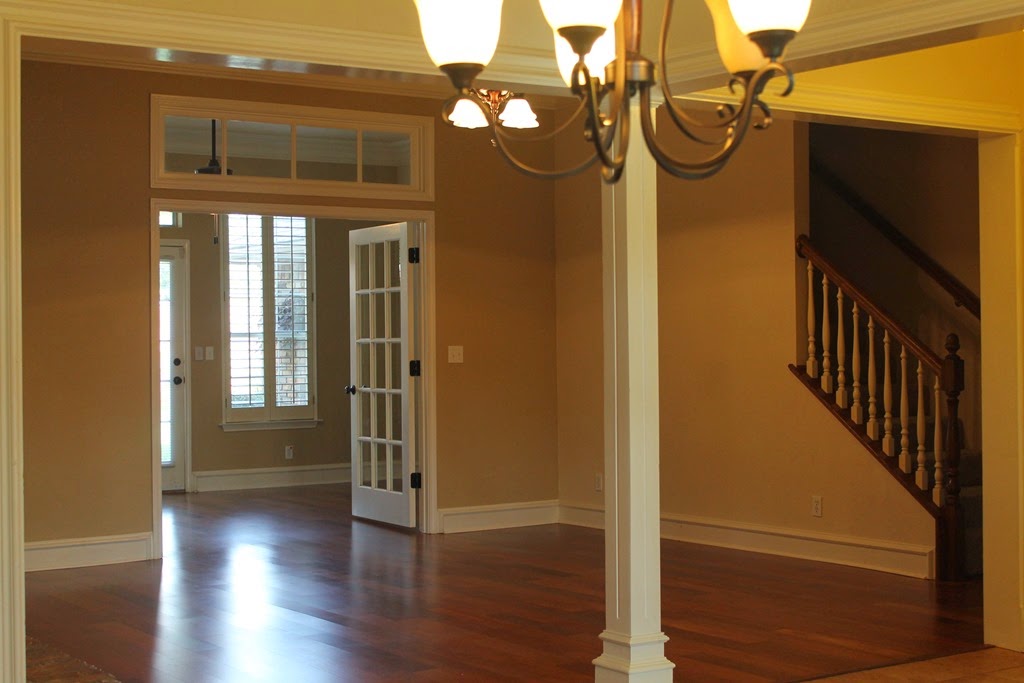 That's not so great since it's the first thing you see when you walk in the front door.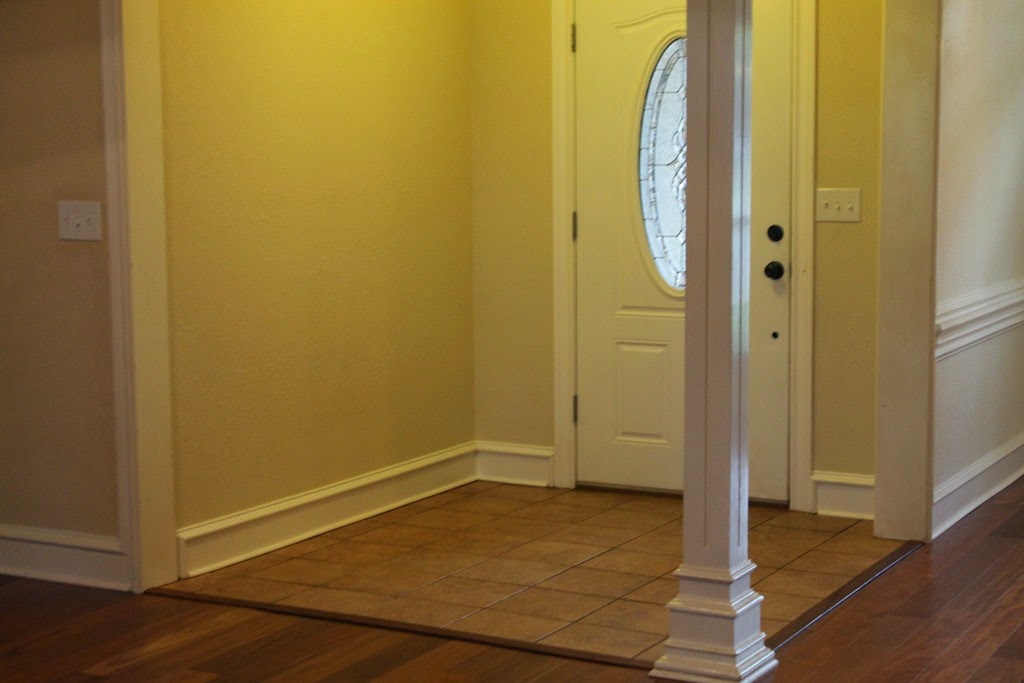 There is also the issue of the ginormous fireplace. It is so large that you can't get its complete height all in one shot. Not to mention the oh so wrong mantle.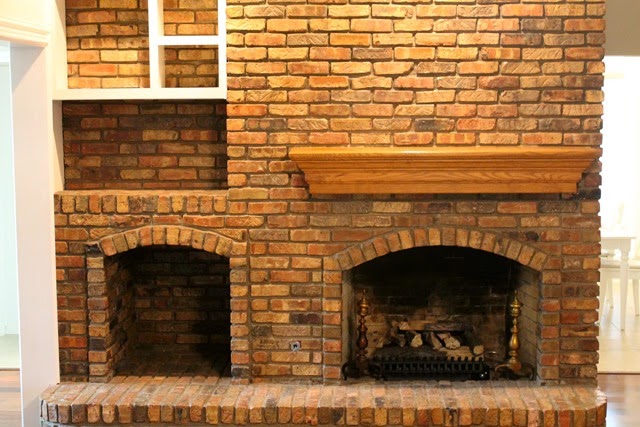 This huge, hulking, overbearing elephant takes up one complete wall in the room.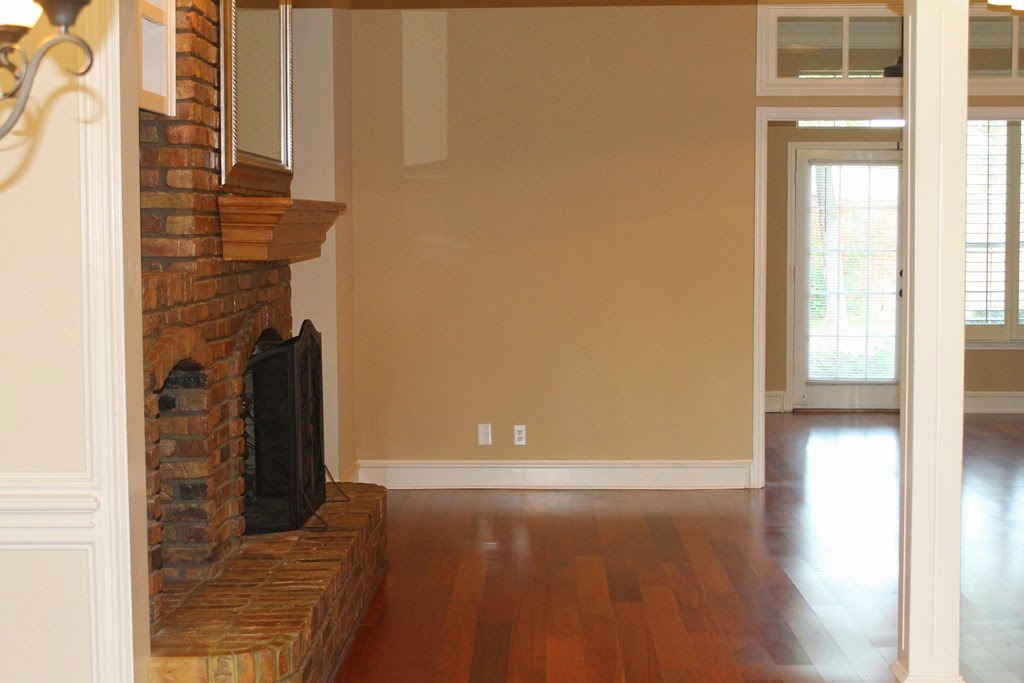 The current built ins join the long list of a string of previous owner DIY disasters. They are truly poorly executed with unsanded wood topped with globs of dripping paint followed by massive amounts of caulking to try and hide the imperfections. They need to be ripped out and so they shall.
The wood storage area underneath is no longer necessary as the previous owners turned it into a gas fireplace so that black hole also needs to be dealt with.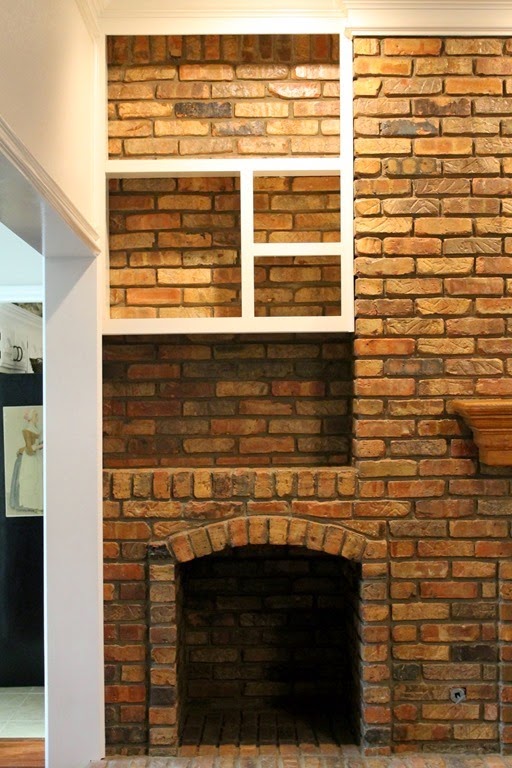 I do like the idea of a set or two of cabinets like what Joni, from Cote De Texas, did. But perhaps with glass insets.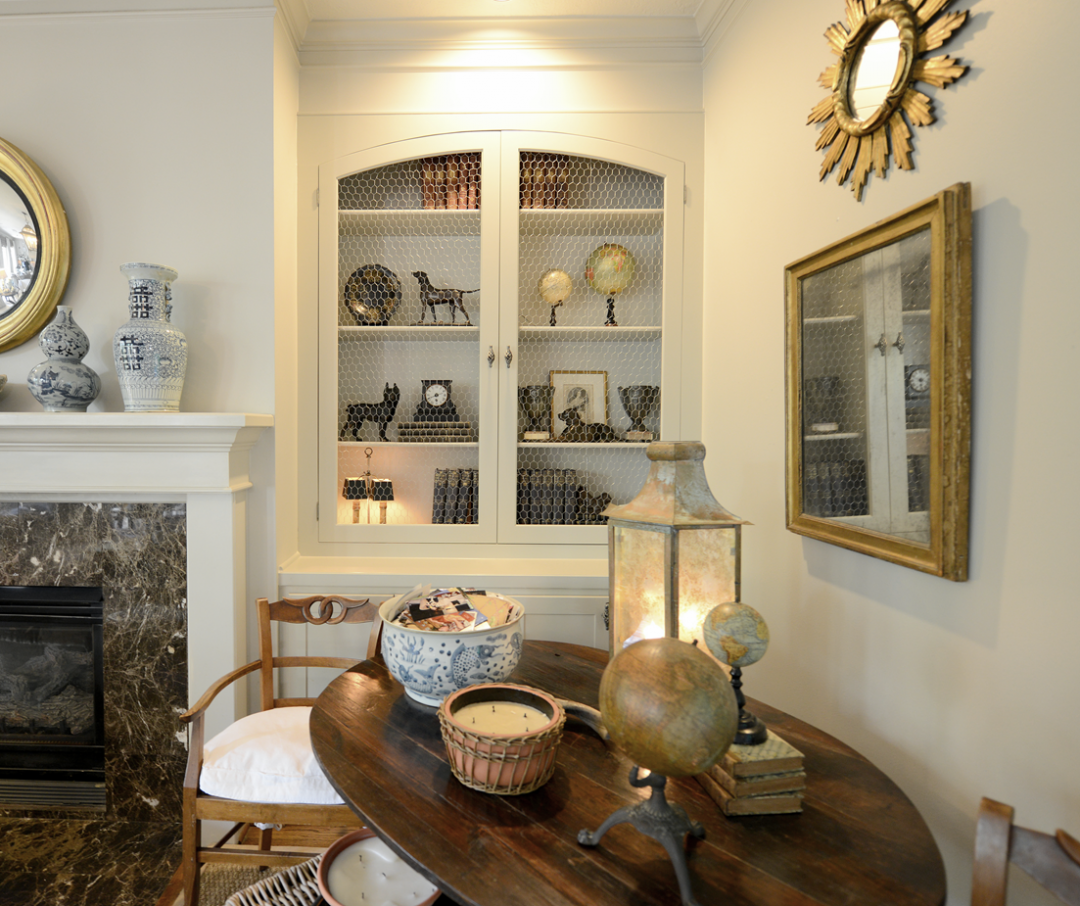 Now longtime readers may recall that I shared an inspiration board for the space back in January.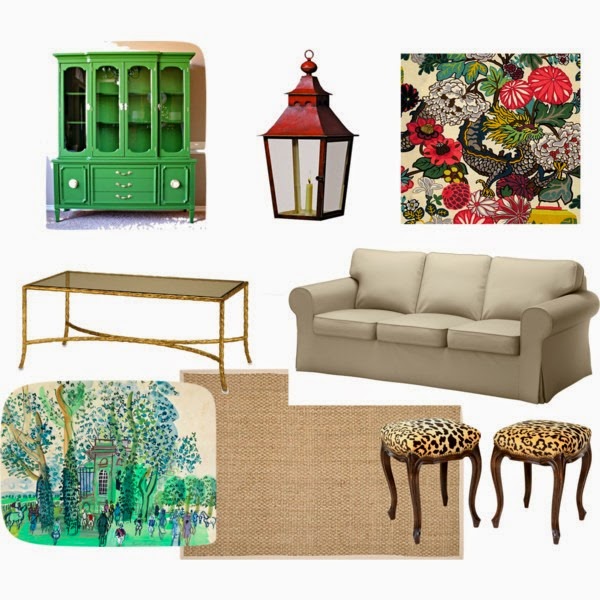 I did paint the walls "Cottage White" by Behr and that helped to brighten up the room since there is very little natural light. The Ektorp couch, which is currently slipcovered in Tygelsjö beige, is still too dark for the space. I also sewed the Schumacher's Chiang Mai Dragon in the Alabaster color way. They did nothing for the space. (So sad because I loved them.) The room needs a white slipcovered couch and brighter pillows.
Also, the red lantern for the entry turned out to big a big "NO!"
I ended up creating a verdigris finish on a HomeGoods candle holder and wiring it with lighting from Goodwill .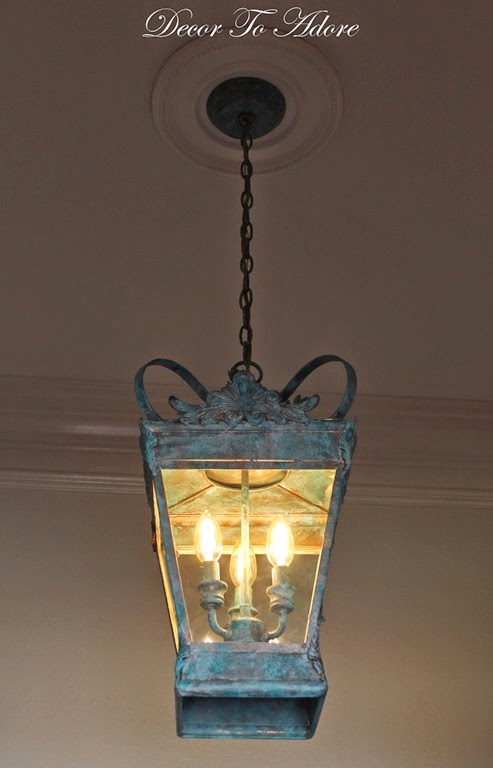 The hutch, yep, it still sits there, unpainted.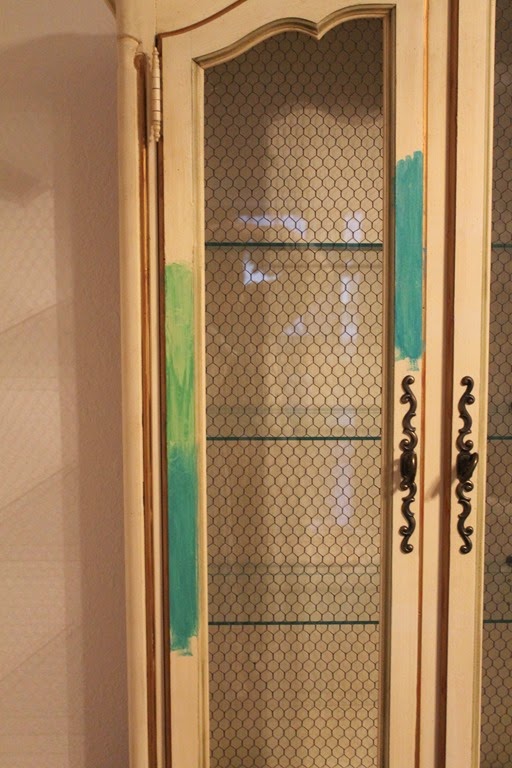 The simple linen panels that were hung are still not hemmed and remain uninspiring…six months later.
I need the One Room Challenge as a motivator to just get it done ALREADY!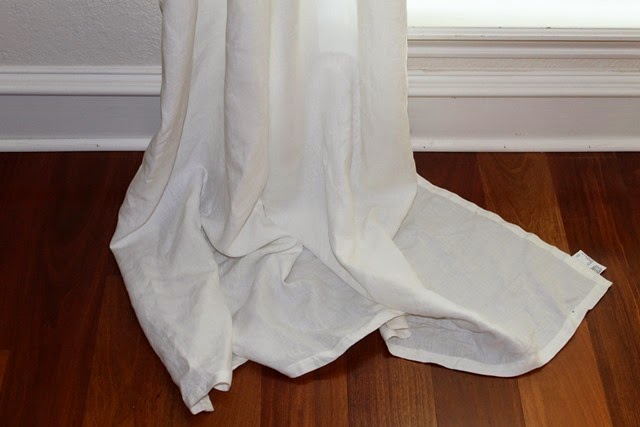 Other challenges are a miniscule budget…about $3,000. When you are talking about custom cabinetry, rugs, artwork and 3-4 major pieces of furniture that are still needed for the space it will go quickly.
But I have a plan and hope to transform the space in just 6 short weeks.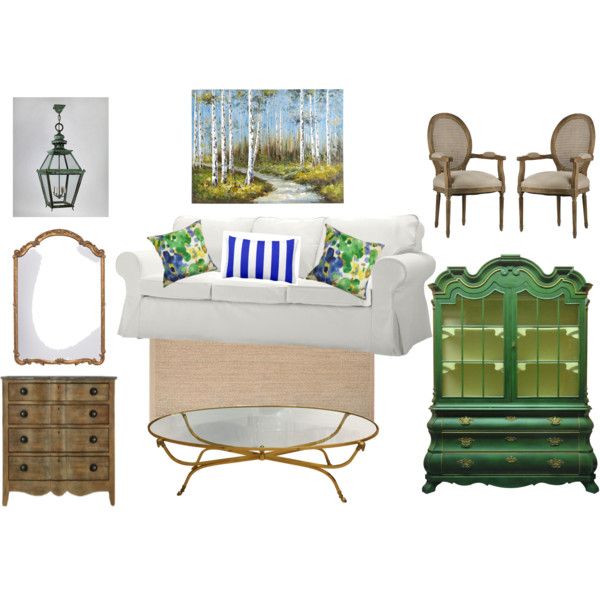 I will leave you with a question. What would you do to this fireplace/surround if your husband didn't want you to paint it?
Laura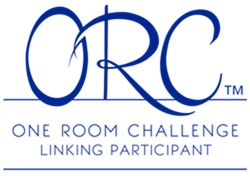 Next week: rugs, furniture selection and other disasters.