Touches of Love at Storybook Cottage. Our dining table is decorated with all of my favorites. Red transferware, embroidered linens, and lavender roses…LOVE!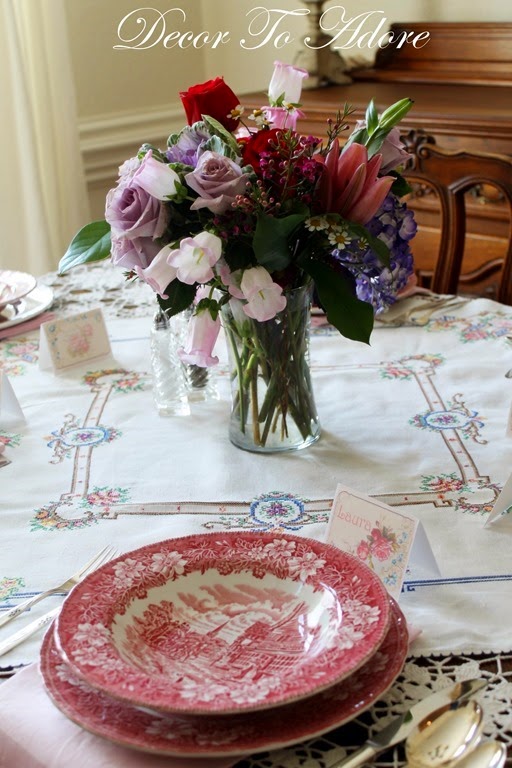 Touches of Love at Storybook Cottage
I created place cards for the dining table as my cousins are visiting this week from Minnesota. While place cards may seem old-fashioned it gives your guest the feeling that they really matter to you…that you were excited about their arrival. Since place cards make it possible to avoid the "where am I sitting" discomfort and make guests feel extra special what's not to love?
I found the above label on Pinterest then simply downloaded it to Picasa, added each person's name and hit print. I turned it upside down so that the back verse would read correctly when folded over but I think it still works.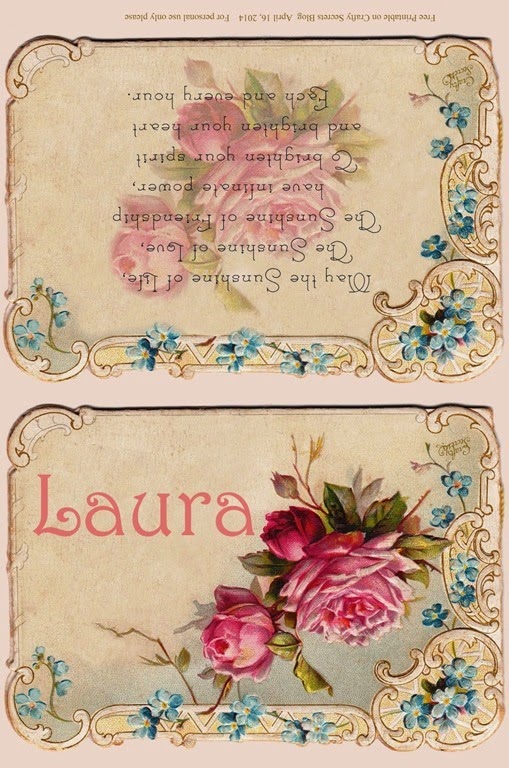 In the kitchen, a row of cheerful aprons in pink and red makes my heart happy every time I see them.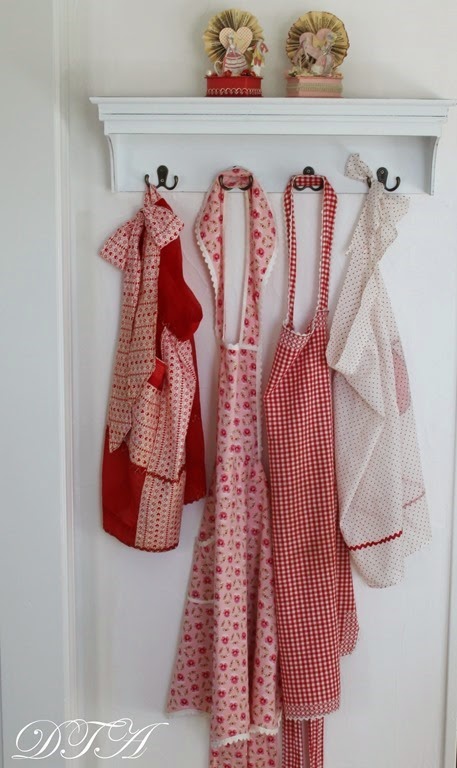 While the shelf is topped with the French-inspired candy boxes from a few years ago.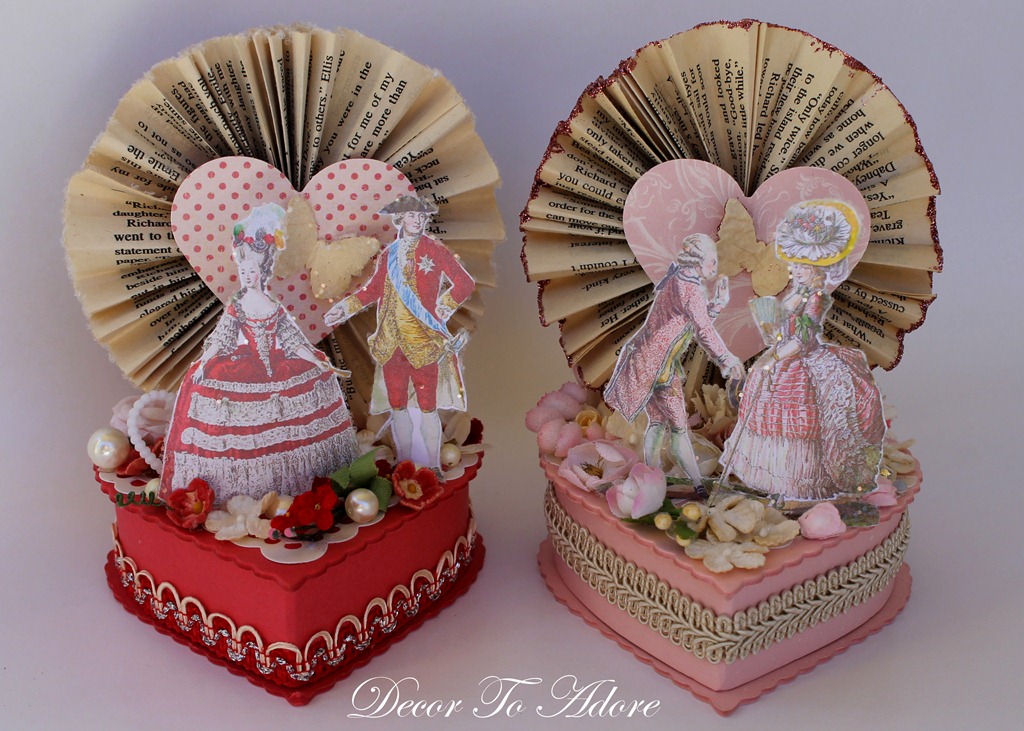 Across from the shelf is our kitchen table. A few red carnations create a cheerful scene. You also have a sneak peek of the linen kitchen curtains I just finished making.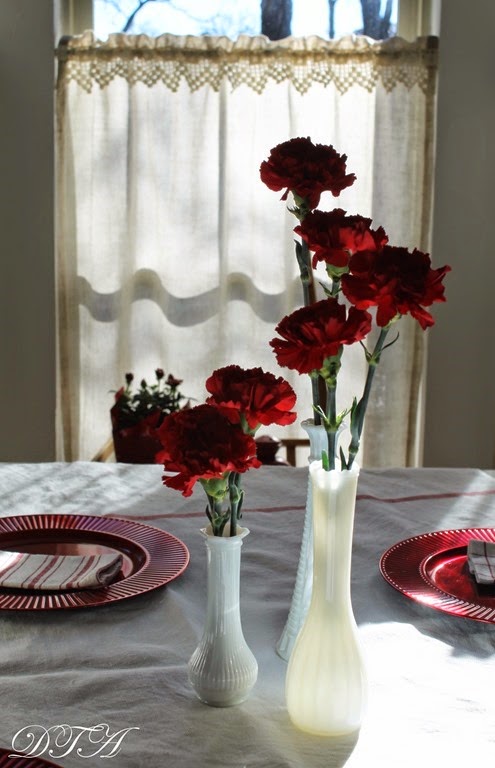 Have you added any Valentine touches to your home?
Laura