You may remember back in December when I shared our guest bedroom makeover. One of the things I truly didn't like was the yellow glass light globes on the ceiling fan. Although my preference would always be to have a pretty light fixture rather than a ceiling fan I'm not ready to take it down yet until I live through a summer here. A ceiling fan might be a necessity if it's really hot and humid.
But the yellow light shades (also known as glass globes) had to go!
"BEFORE"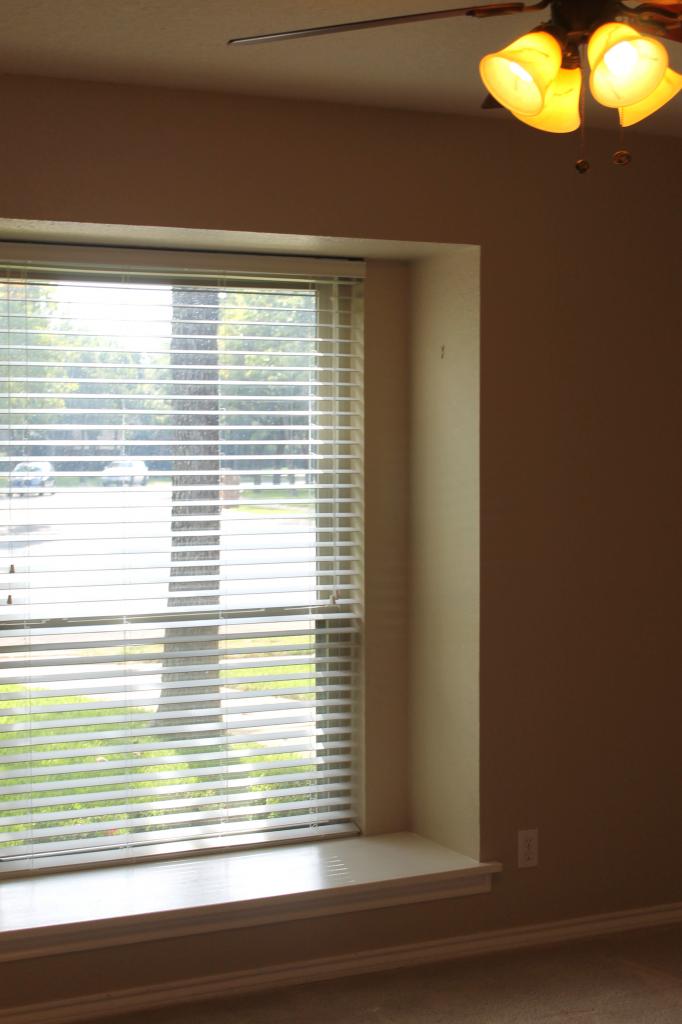 After visiting a few big box hardware stores I found that the average replacement globe was $8 each. Times that by 4 and that was way more than I wanted to spend on a fan I might eventually take down. (Not to mention the five other fans/light fixtures in the house that are just like this one!) I also stalked the thrift stores to no avail and turned to Pinterest where I shockingly found…..nothing!
So I decided to see if spray painting them would work.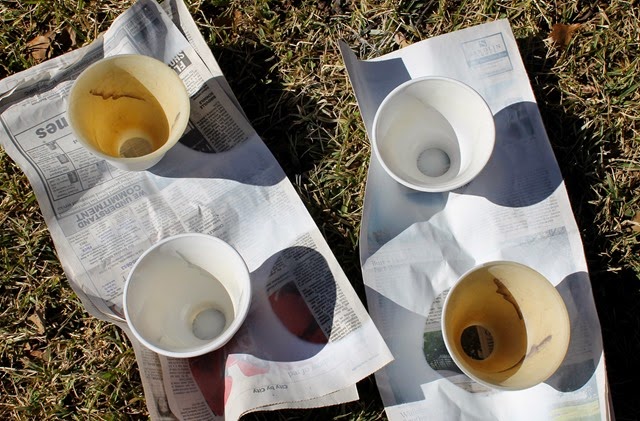 I gave some deep thought to the glass growing warm if the light was turned on for a long period of time so decided to use Rust-Oleum's Specialty High Heat Spray. It generally is for use on grills and fireplaces so I knew it would work just fine on a light fixture. There is a limited palette of just 5 colors, but thankfully they had white.
I removed the shades from the fan and gave them a thorough cleaning. Then I painted three thin coats on both the interior and exterior of the glass waiting 30 minutes between each coat. After they were completely dry I reattached the shades to the fan. They did look SO much better compared to the "before" photo above.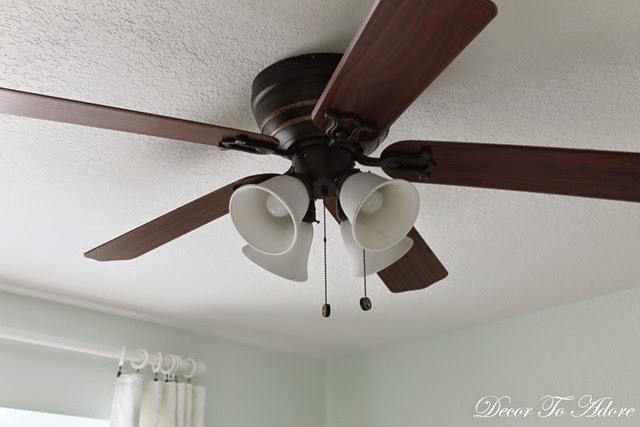 I was a bit disappointed however when I turned the lights on and there was still a bit of a yellow cast on the exterior of the shade.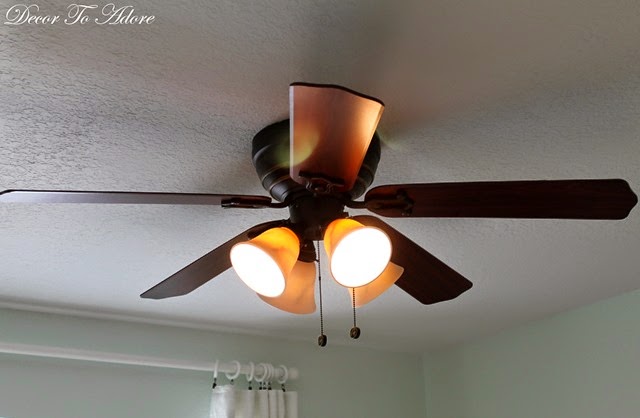 I have decided that I will go ahead and buy new glass shades for the fan in my attic office as I will not be taking that fan down and I need clear white light. The question remains as to what to do with Sweet Guys bedroom….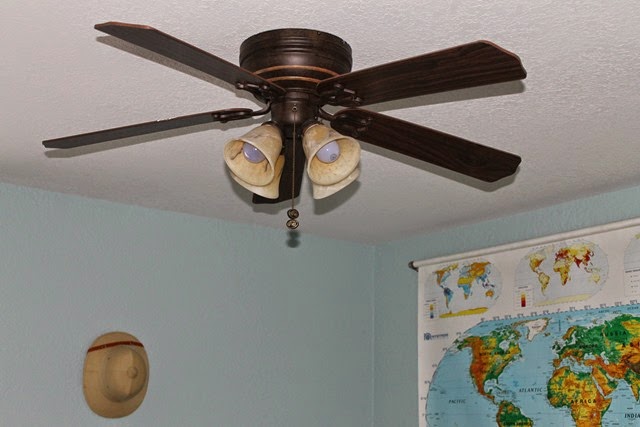 ….Our bedroom, as well as the Fashionista's room….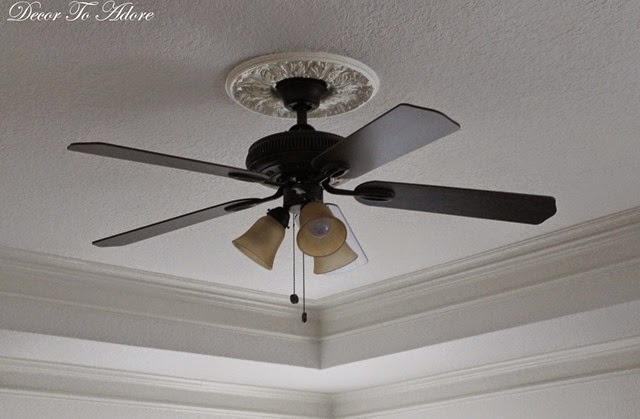 …and the formal dining area.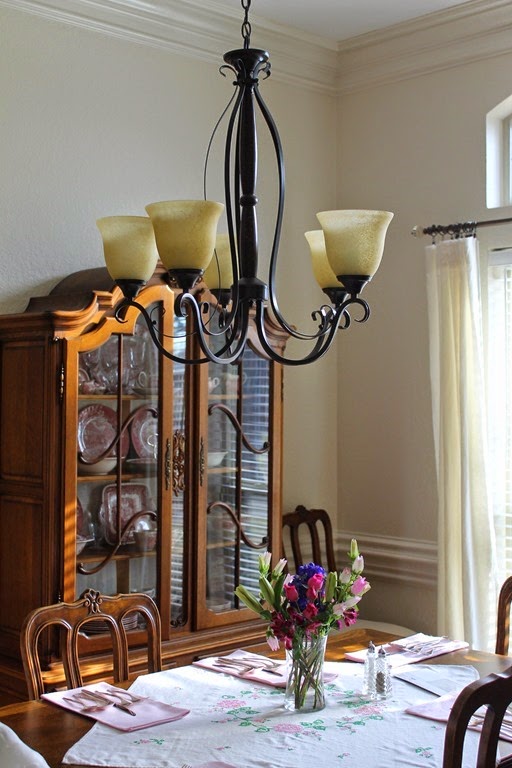 They're not going to lick me! And when it's all over I'll never have a dark house full of gloomy brown and yellow glass shades again. (Shakes fist like Scarlett O'Hara!)
I am open to suggestions.
Laura