I imagine that like me many of you have pinned several recipes to your Pinterest board and then never did anything else. Last week I decided to change all that. 
Since it was spring break I took advantage that I had a week off of school and spring cleaned my house from top to bottom in addition to doing a million things to prepare our condo for sale.
Unbelievably during this chaos my family still expected hot meals. 🙂
Now Mr. Décor is the type of man that when he is doing hard, manly labor (like laying tile) he likes a big hearty breakfast and then will not eat until dinner. He's too busy for such nonsense.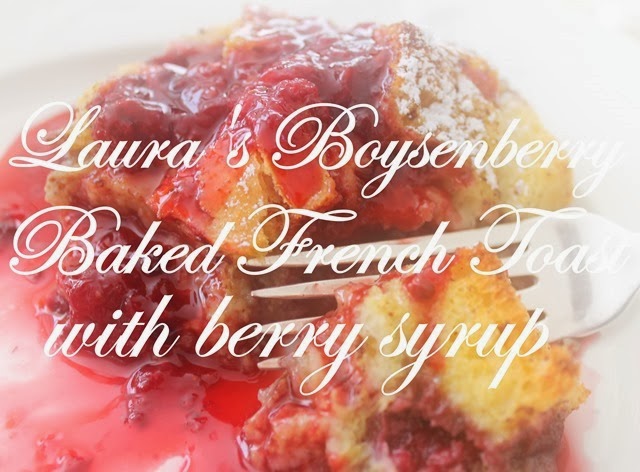 So I bring you an easy breakfast ala Pinterest.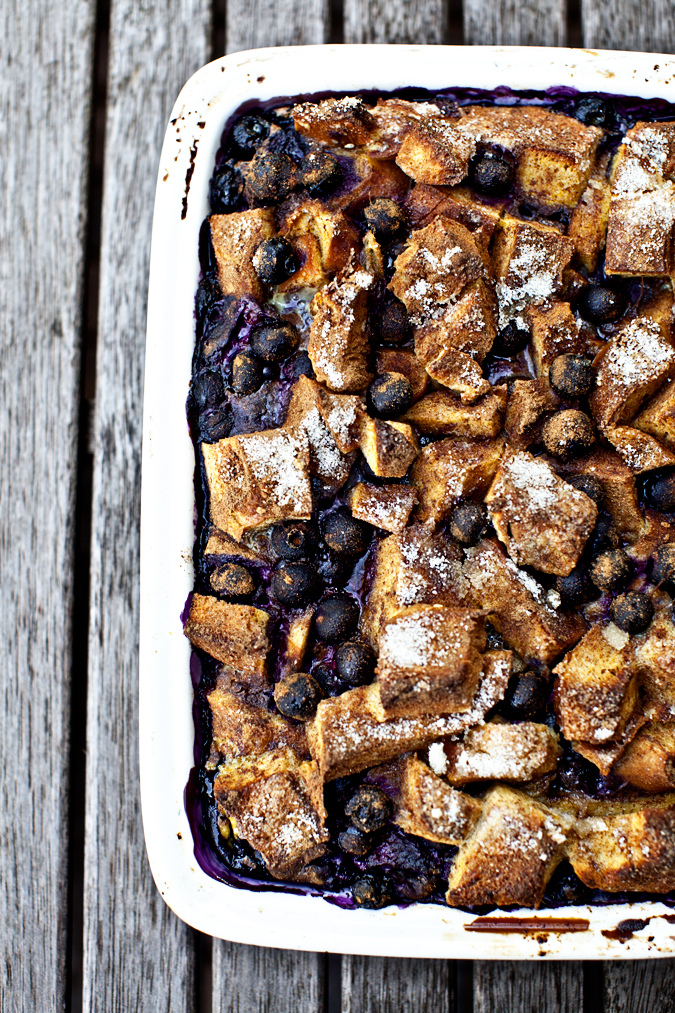 Keep reading for the delicious and easy recipe.
Now here is the thing that bugs me about Pinterest. I clicked on the above photo for "baked French toast" and had to travel through not one, not two, but THREE sites before finally reaching the original source. Please, for the love of cheesecake, it's not that hard to do. Link to the original post or site. People will love you for it.
So….Baked French Toast. It turns out it's a recipe from Giada de Laurentiis.
She used blueberries and lemons. I had snagged a killer deal on boysenberries and had no lemons. She wanted 3 cups of milk. I used almond milk. She topped hers with cinnamon sugar. I used powdered sugar. So, it's pretty much a new recipe.
Laura's Boysenberry Baked French Toast
3 cups of almond milk
6 eggs
3/4 cup maple syrup
2 teaspoons ground cinnamon
1/4 teaspoon fine sea salt
1/2 a loaf of day old bread cut into 1 inch cubes (I used sourdough.)
2 cups of fresh boysenberries (You could also use other fresh or frozen berries.)
2 tablespoons of powdered sugar
Butter a 9 by 13-inch baking dish. Set aside. In a large bowl, beat the eggs well. Add the almond milk, maple syrup, and salt. Add the bread cubes and mix until coated. Stir in the blueberries. Pour the mixture into the prepared baking dish. Sprinkle with cinnamon.
At this point you can then place the dish, covered with plastic wrap, into the refrigerator for up to 12 hours. I made this on Friday evening for Saturday morning.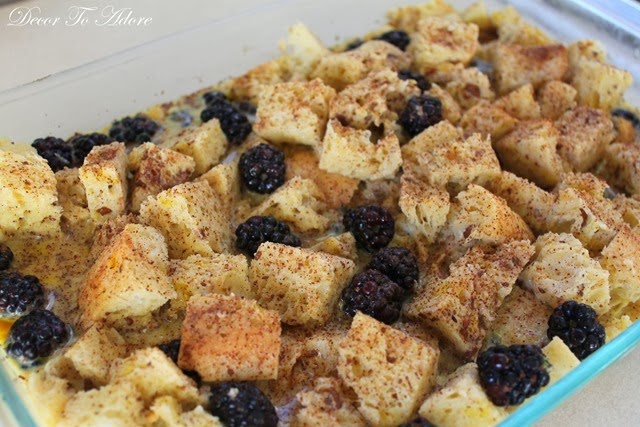 Bake for 40 to 45 minutes in a 350 degree oven until the top is golden and the filling is set.
Cut into squares. dish up onto a serving plate, sprinkle a bit of powdered sugar and enjoy.
(Served with orange juice, tea and British bacon.)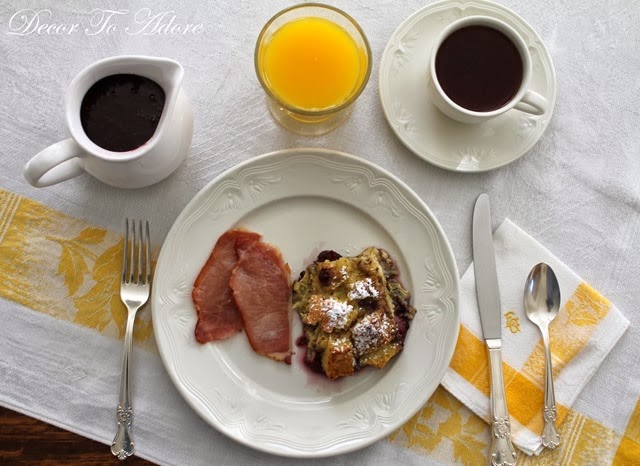 OR if you really want to be the bee's knees serve with homemade berry syrup.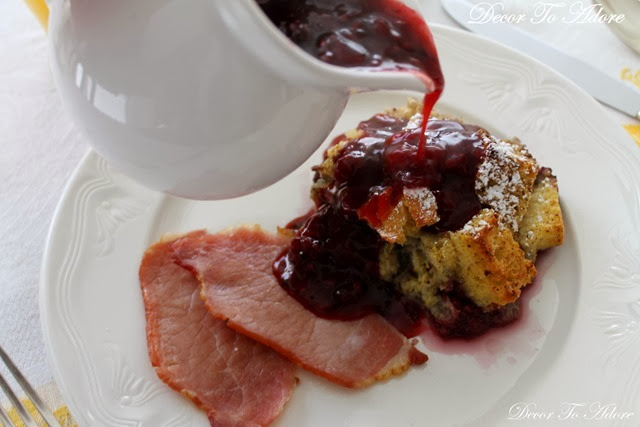 The recipe for berry syrup will be featured tomorrow.
Laura
Linking to:
Between Naps On The Porch, The Dedicated House, A Stroll Thru Life, Not Just A Housewife,  A Bowl Full of Lemons, We Are That Family, Someday Crafts,The 36th Avenue, Ivy and Elephants, Savvy Southern Style, Katherine's Corner, Posed Perfection,Craftberry Bush, Stonegable, Jennifer Rizzo, No Minimalist Here, Country Cottage, The Shabby Nest,Imparting Grace, My Romantic Home, Common Ground, The Charm of Home,Tatertots and Jello, Funky Junk Interiors, Under The Table and Dreaming, Foodie Friday