In the winter when I am just puttering around at home you can find me wearing a uniform of sorts. Recently I began Updating Old Blazers.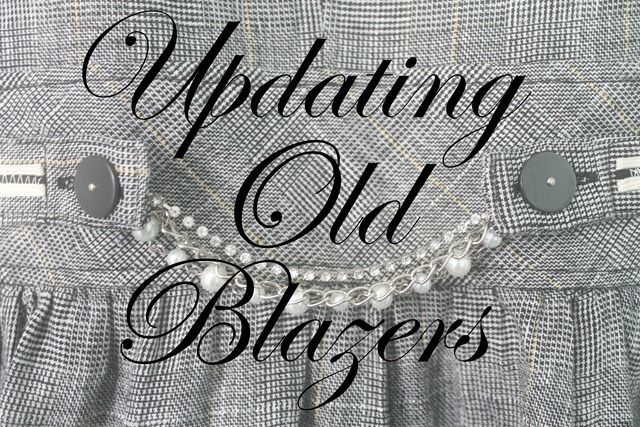 The uniform consists of a long sleeve t-shirt (generally the Merona brand from Target) and jeans (whatever is on sale and can fit my pear shape). We don't wear shoes indoors so I keep my feet warm on the cold tile with cozy leopard slippers. 🙂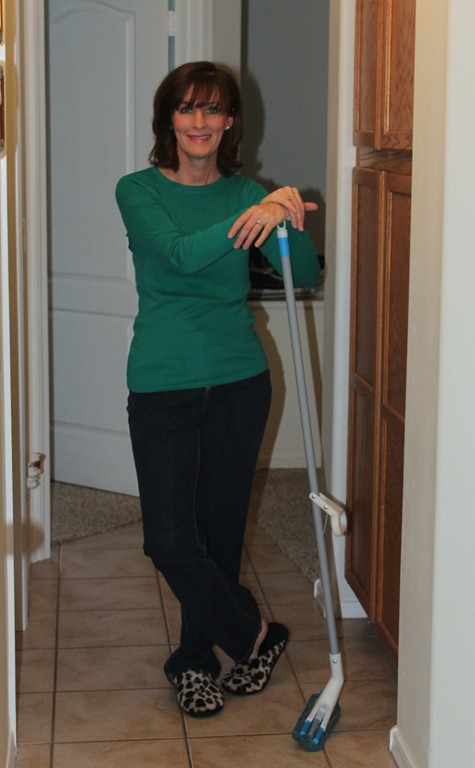 If I am cooking or doing a bit of deep cleaning the ensemble is topped by an apron. My collection includes both new and vintage specimens including this denim and ticking apron I made from scraps.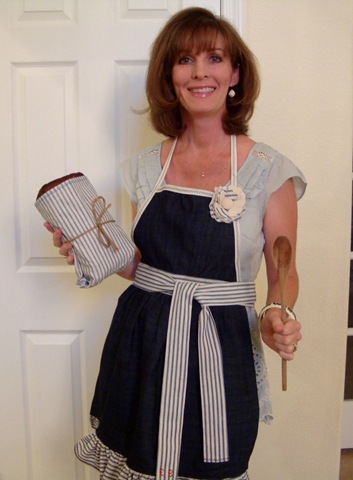 But sometimes I need to run to the grocery store, Target or the school and I want to look a bit more polished. Quickly.
First I swap out my leopard slippers for colorful flat shoes, then I add a necklace and top it all off with a blazer.
The transformation takes under 30 seconds.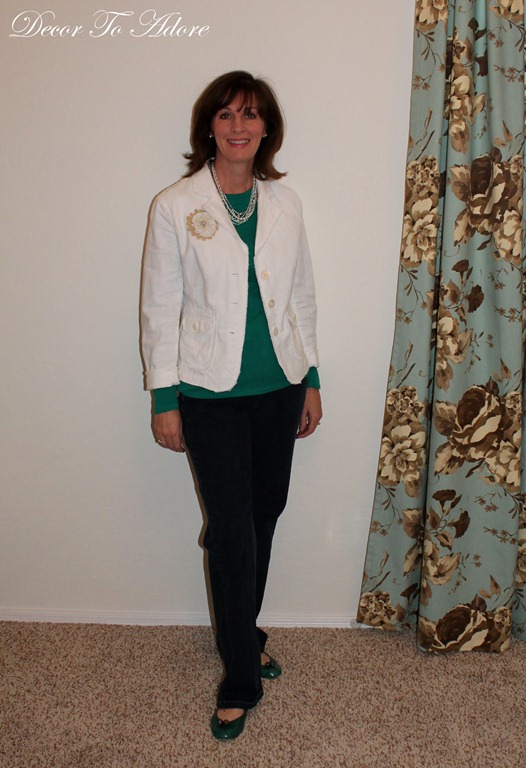 Updating Old Blazers
Recently when I was cleaning out the closet I came across the blazer above and one other that I never wore.
This is a nice white linen jacket.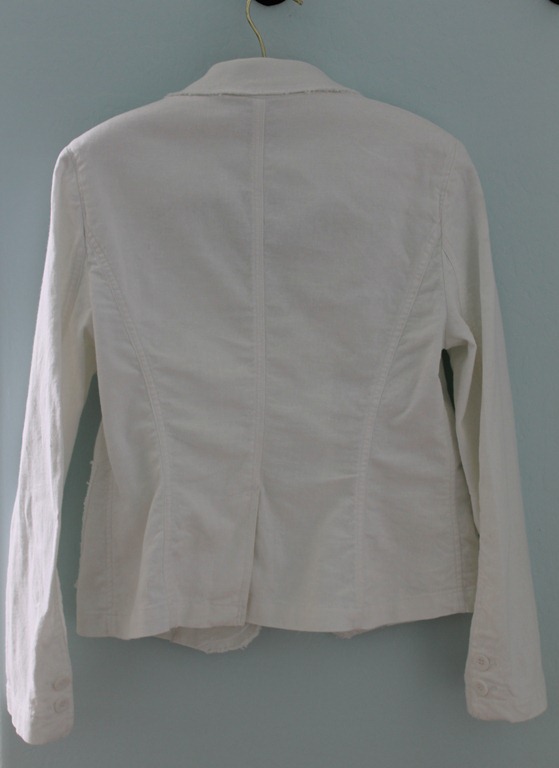 As well as a little black tweed number.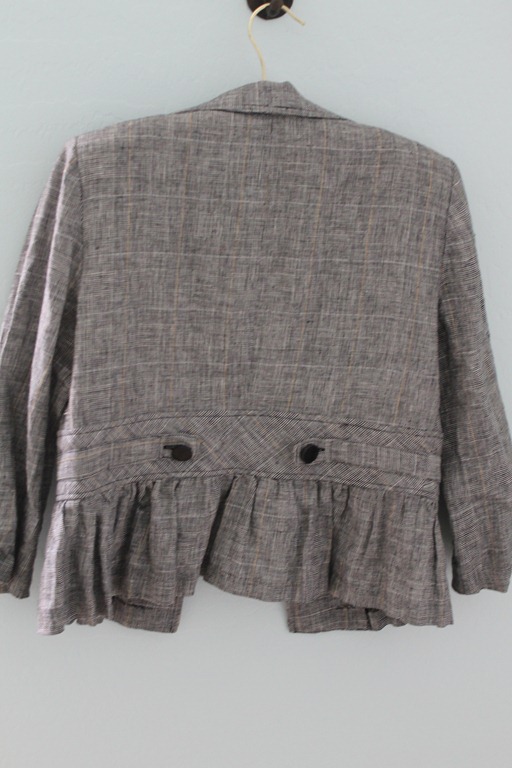 With the thrift store price tag still on.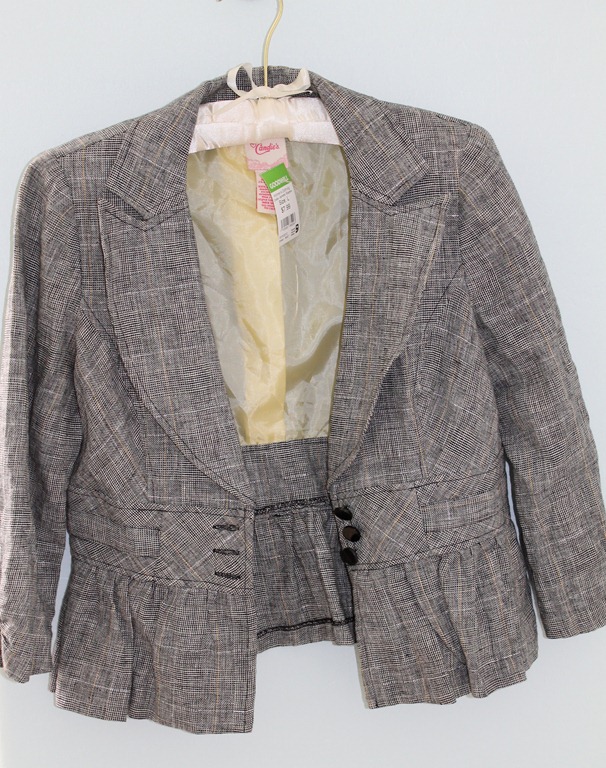 I wondered why I wasn't wearing either jacket. In regards to the black jacket, it was several factors such as cheap looking buttons.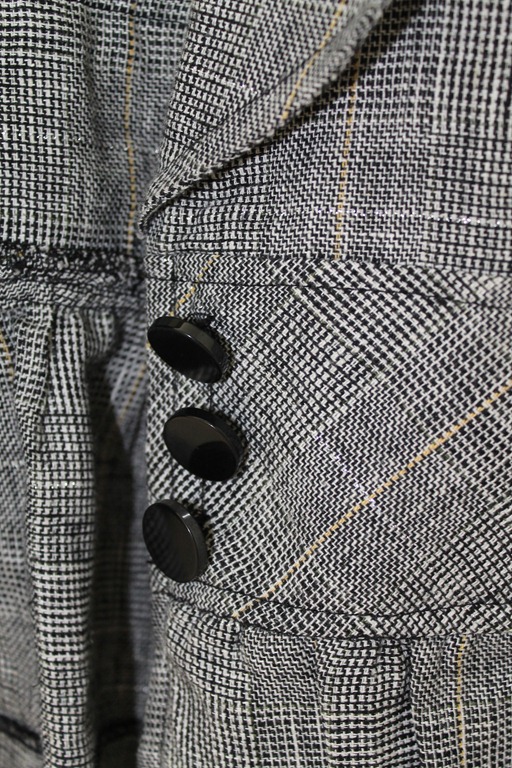 What seemed like an unfinished peplum.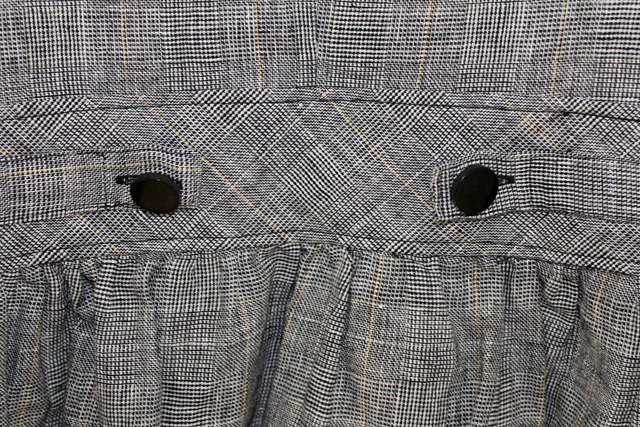 And Dynasty shoulder pads. These were all easily removed.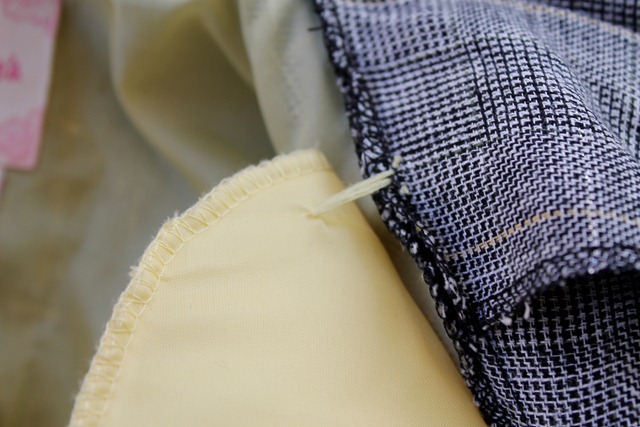 I added new (actually antique Victorian Era) jet buttons.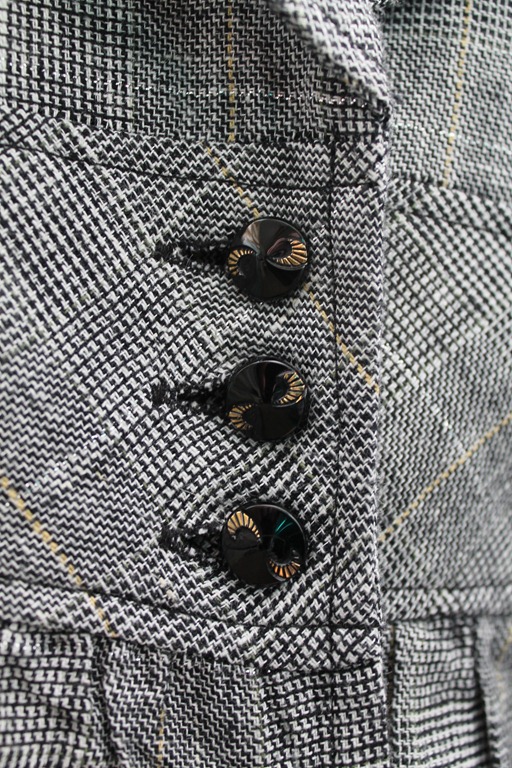 Attached some pearl, rhinestone and metal chain leftover from previous jewelry making adventures to the back.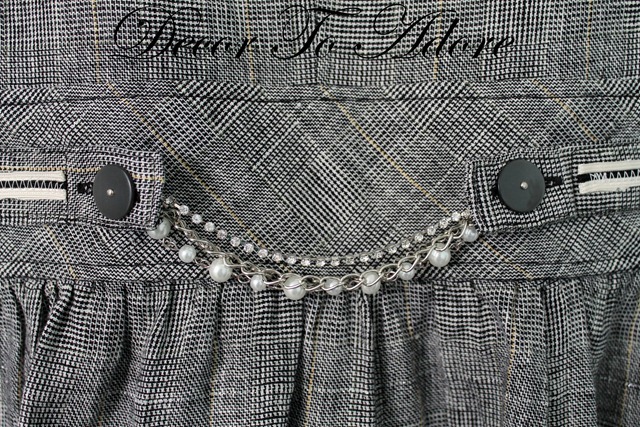 The chain attaches to the button shank and is removable when the jacket needs to be cleaned.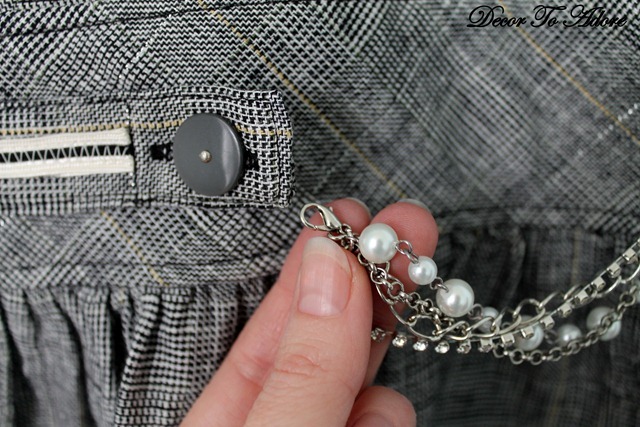 But the lapel still needed something. Perhaps a bit of vintage black and white soutache braid shaped into an elongated "L". For Laura, not Laverne. 🙂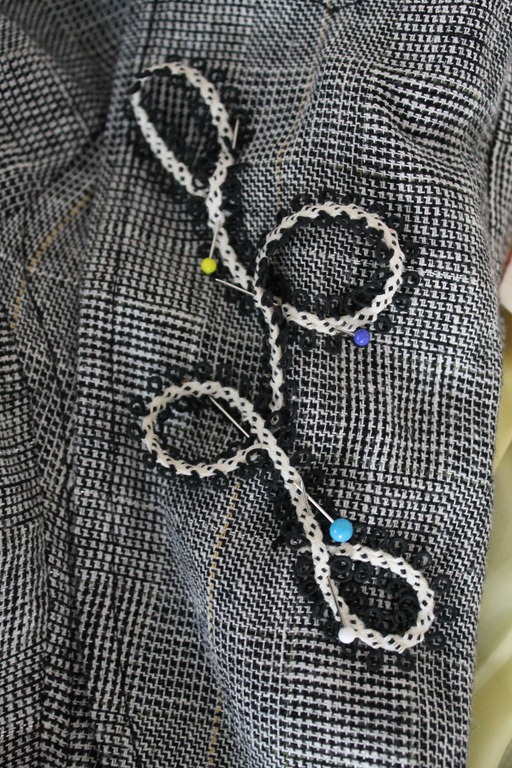 I hand tacked the trim down and then shaped some vintage black and white ribbon into a flower with a vintage button center.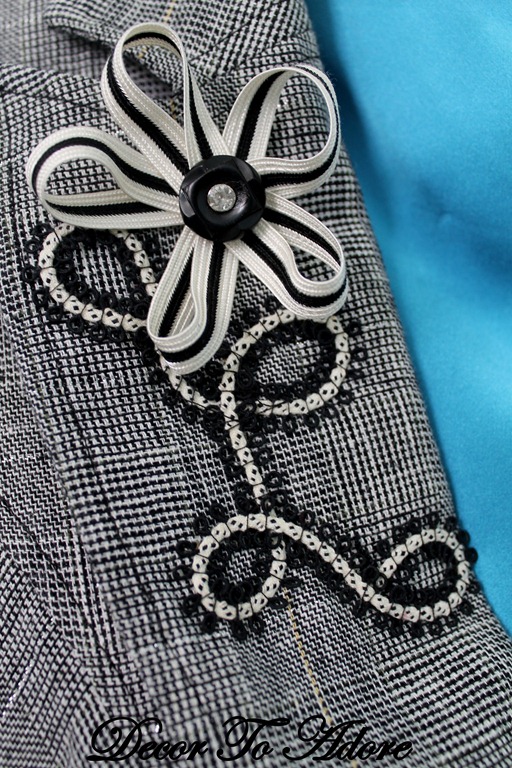 I wore this jacket a few times in December and received several comments each time.
"Did you get that darling jacket at Anthro?"
"Where did you get that jacket?"
"I love your jacket!"
This inspired me to update the white jacket. Since I wanted to keep the white blazer in neutral territory I dug through my buttons and antique doily bits.
Then gathered up a bit of vintage lace.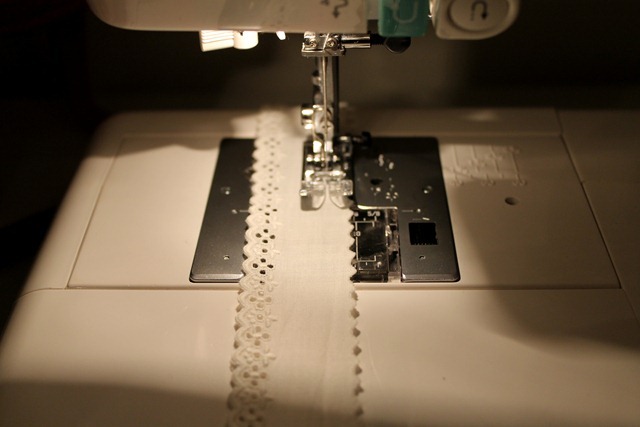 I layered a large doily, the gathered lace, another smaller doily and held it all in place by sewing on a button. A craft pin was added to the back so it could be removed when the jacket is cleaned.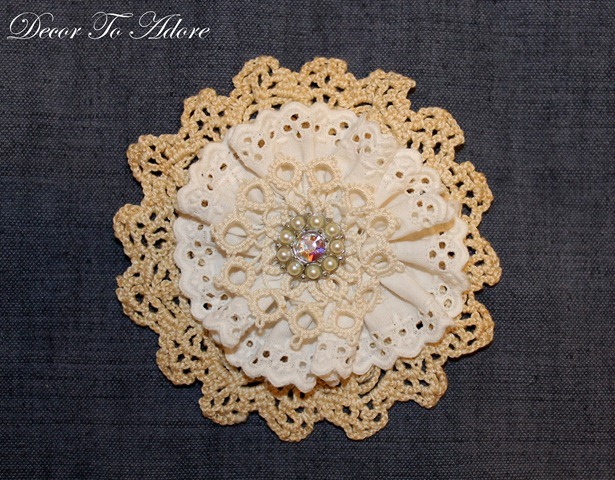 The doily butterfly was hand tacked on to the back right shoulder.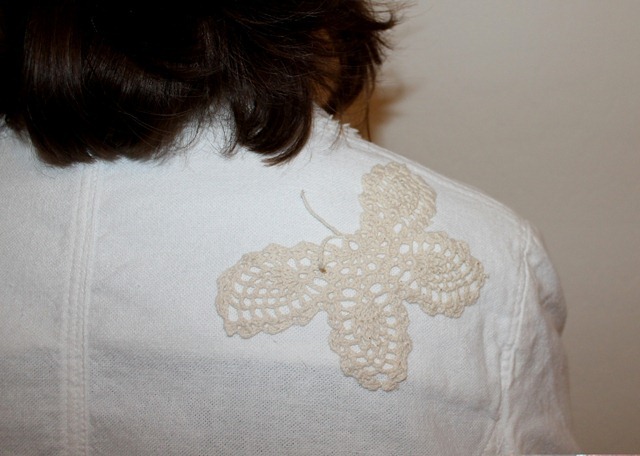 I also changed out the buttons to some favorite mother of pearl gems.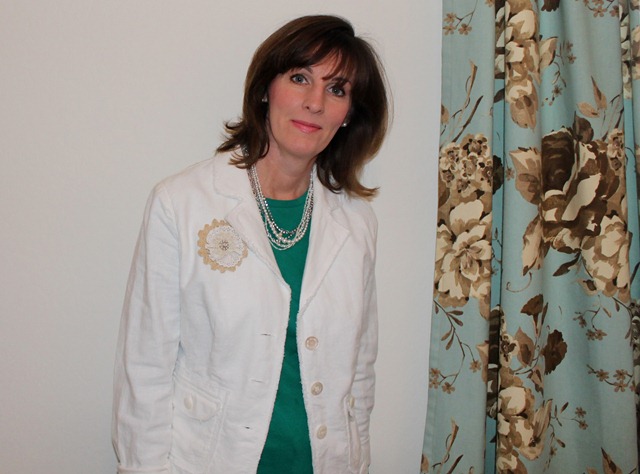 I am now happy to say that I am grabbing these jackets at least once a week now.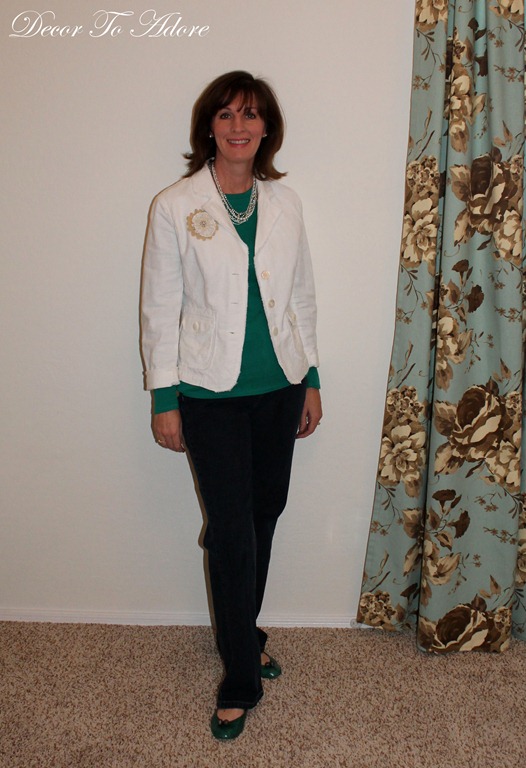 Is there something in your closet that could use a makeover?
Laura