Many of you have been sending me emails asking "What exactly are the elves doing?" in regards to the Advent Calendar I created for Mr. Décor. So here is Sweetheart Advent Elves Week 1.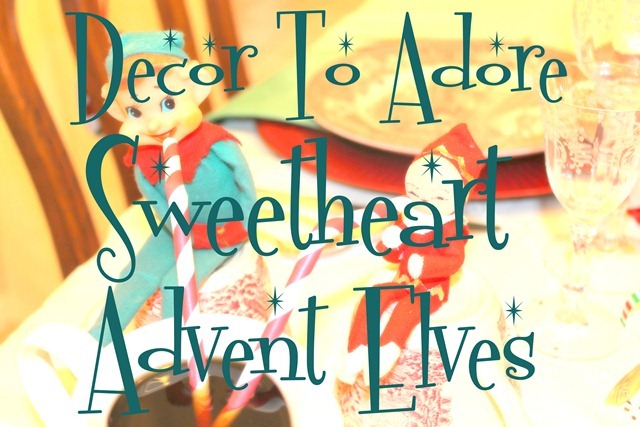 Are you ready for some mush with a big side helping of cheese?
Now you already know that Mrs. Elf kicked off the holiday season with much fanfare and love.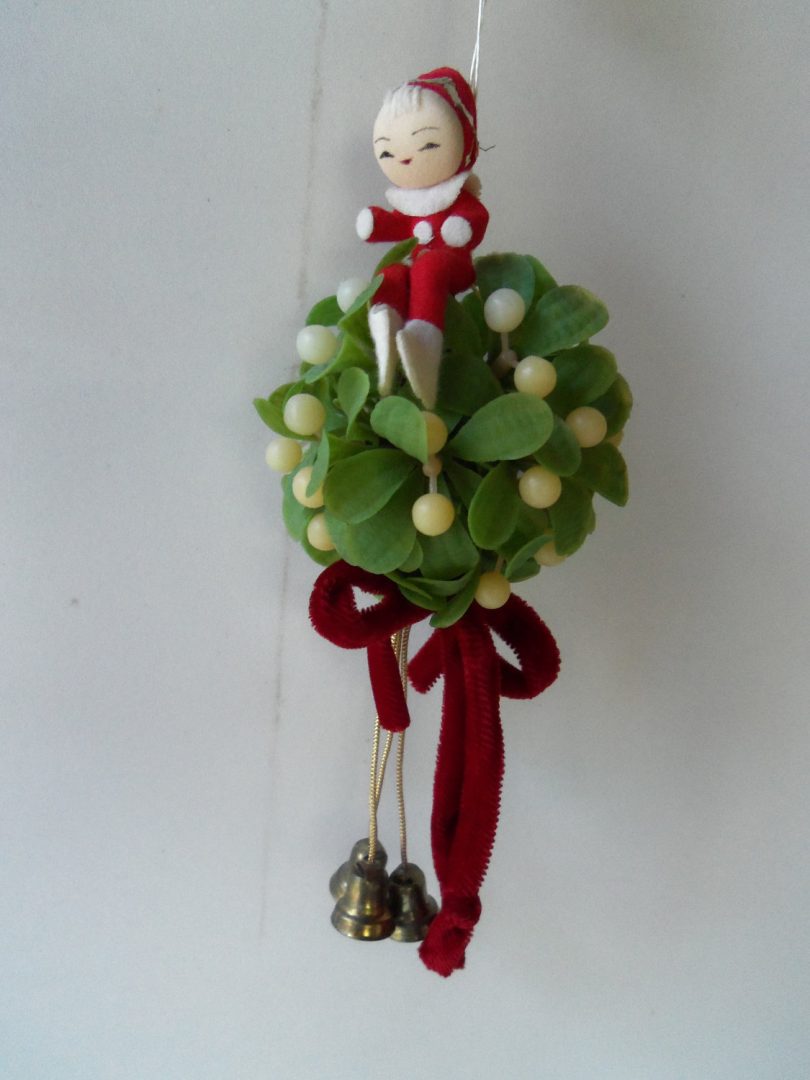 Sweetheart Advent Elves Week 1
On Sunday (Dec. 2nd) the elves made a huge pancake breakfast for Mr. Décor.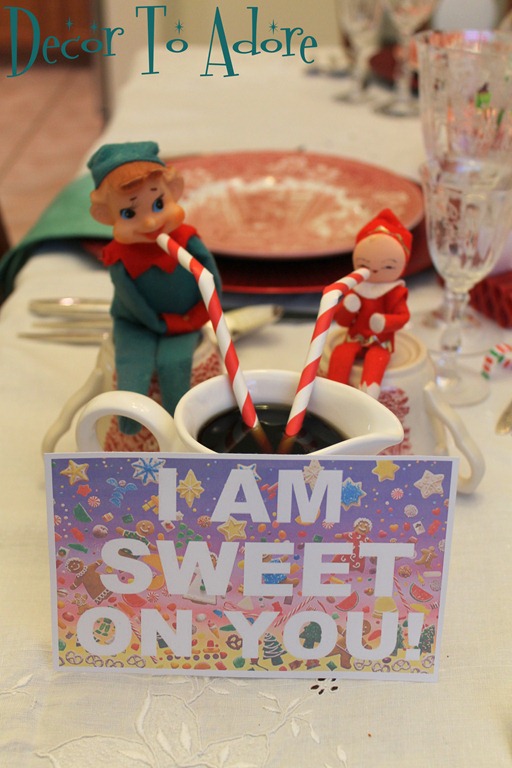 Monday (Dec. 3rd) was a busy day, but Romeo the Elf managed to leave Mr. Décor a happy thought: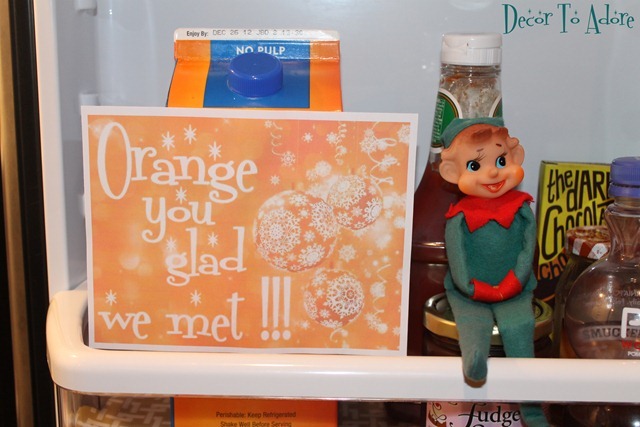 On Tuesday (Dec. 4th) the elves served up Mr. Décor's favorite banana nut muffins.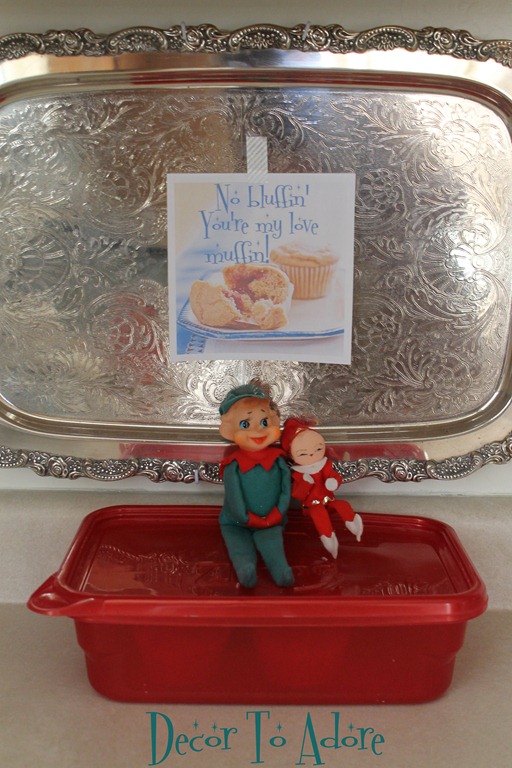 Romeo brought a smile to Mr. Décor's face on Wednesday (Dec. 5th).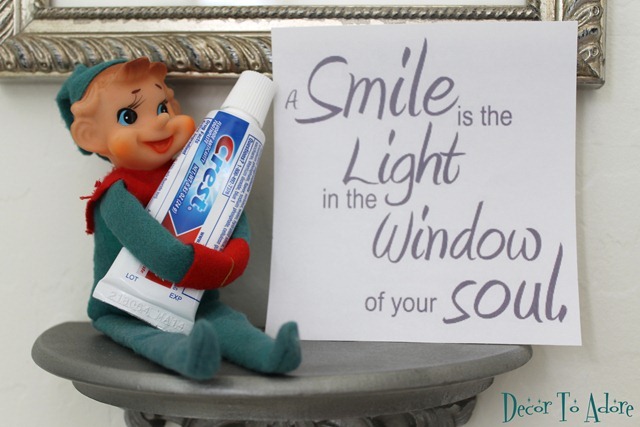 On Thursday (Dec. 6th) I awoke in the wee small hours of the morning and made my way to the computer. Surprise! I found that Romeo had left me a new computer background.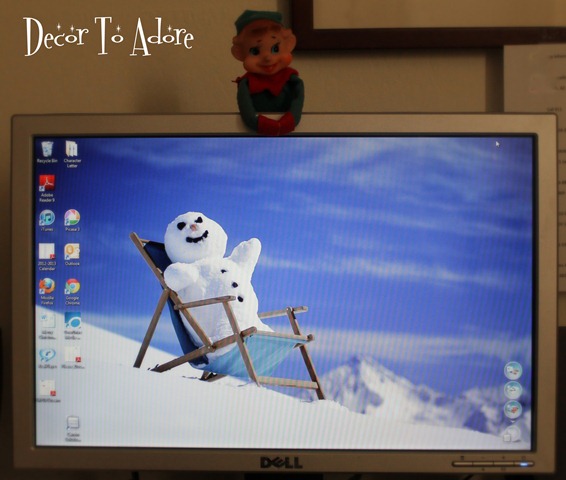 I guess he liked the computer because on Friday (Dec. 7th) Romeo somehow knew that Mr. Décor really likes when Jimmy Fallon performs with his band "The Roots".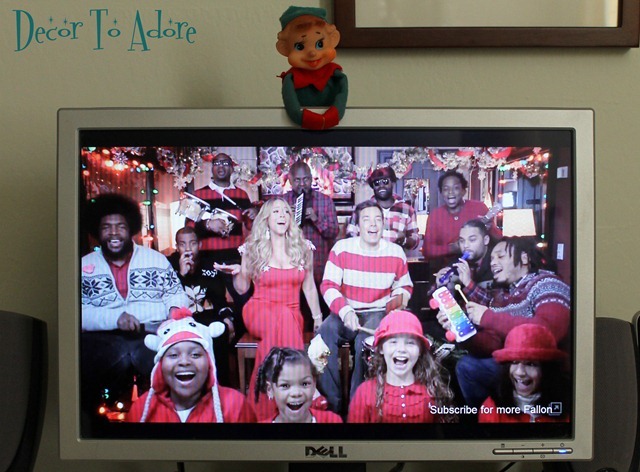 Way to go Romeo!!! Mr. Décor loves how the band plays REALLY GOOD songs with only instruments typically used by children, such as the Fisher Price xylophone. 
Be merry and bright!
Laura