Happy December 1st! Are you smiling? I hope so. It seems that everyone in blogland has a beautifully decorated house while my home currently looks like a band of monkeys just got back from vacation.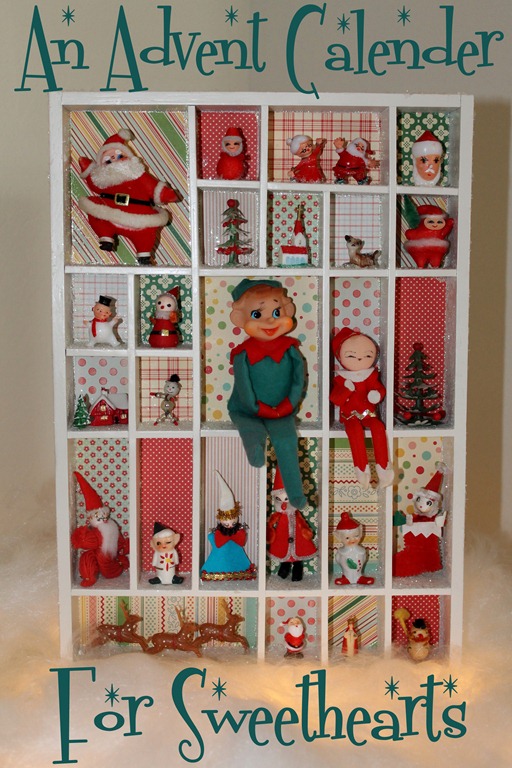 Every year my children each get an advent calendar. Sweet Boy always tells me that his Lego advent calendar is his best present. I have to agree. Every day he is so excited and gets to create something fun. His enthusiasm is contagious. So much so that last year Mr. Décor said he wished he had an advent calendar.



Every year Mr. Décor says the same thing: He wishes for a Christmas like he had in his childhood~ large colorful lights, tons of Shiney~Brite ornaments, tinsel, plastic….the garish delights of Christmas past.