My Christmas decorating seems to be slow going this year. The decorating elves are welcome to show up at any time. But here is My Vintage Christmas "Fantle".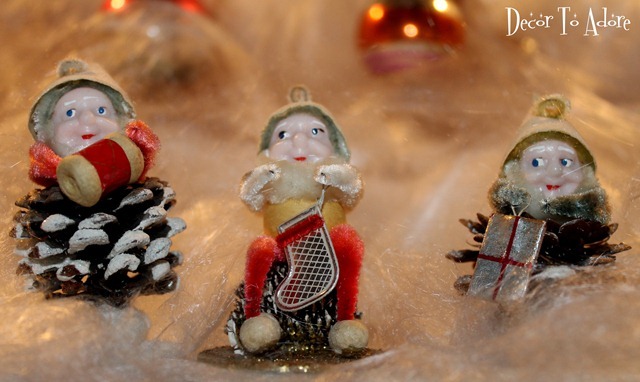 My Vintage Christmas "Fantle"
As we live in Phoenix there isn't much of a call for a fireplace or a mantle for that matter. I am once again improvising with a faux mantle or "fantle" by using the center of my large entertainment center.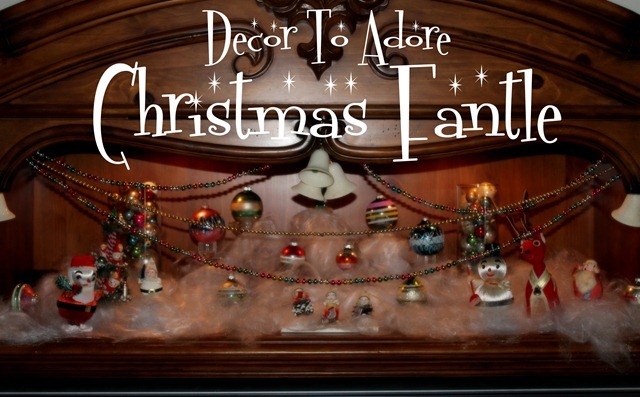 The vintage theme is courtesy of my husbands wish for a Christmas like those he knew in his childhood. I have assembled quite a cute cast of characters: the jolly snowman belonged to my Great Grandmother Bradley, the reindeer is from my childhood and the wee Santa in the background is from the 1930's.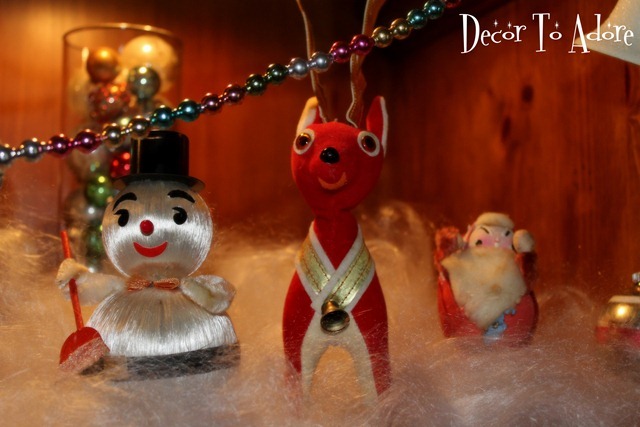 There is a 1960's Santa, a tree of elves that belonged to my mother Karen and a frosted elf that belonged to Grandma Mary.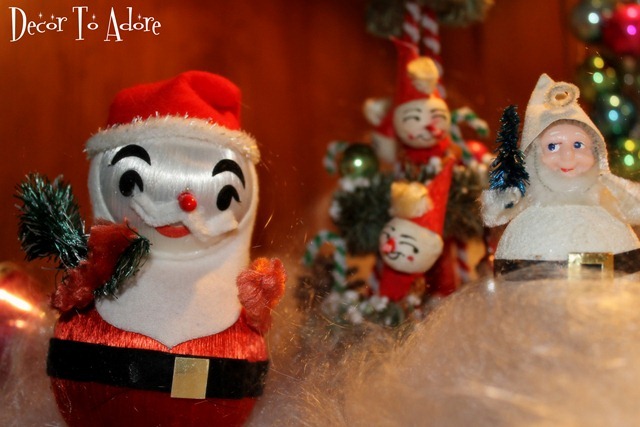 I also strung up some vintage and antique garland.
In the center are some vintage sugar bells.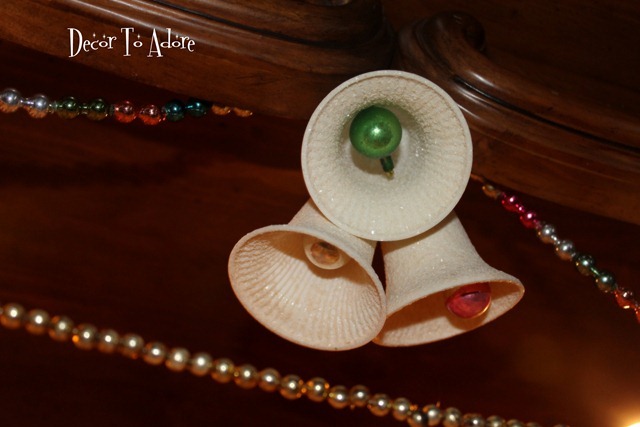 A few of my favorite old ornaments balance on crystal candlestick pedestals. The entire vignette is swirled with angel hair. (You can find it at Hobby Lobby.)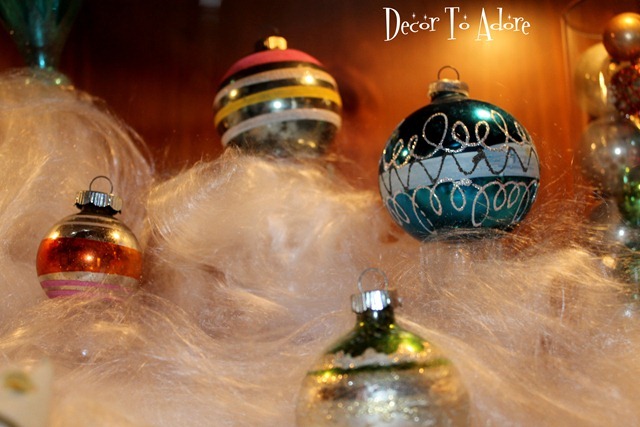 I still need to address the shelves on either side of the tv, wrap several gifts, get started on the baking…
Yoohoo ~decorating elves?
Laura