I would like to take a moment to thank everyone who left such supportive comments and emails regarding the last post. The love and support found in the blogging community is just magnificent.

I've been teasing you for three months with hints of the clubhouse condo I have been remodeling. Guess what? It's done! Yippppeeee~ I worked with two great gals: Mary Wild was the general contractor and Arlynn Satz (seated) was my partner on this huge job. We almost had to much fun.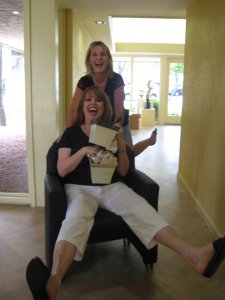 In a previous post I had written about the color scheme I had selected. Here are the complete "before and after" photo's. I am hoping you will be able to tell the difference. 🙂

The Entry: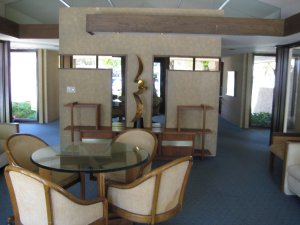 We reused the glass tables by painting them a metallic bronze which unfortunately does not show up in the photo's.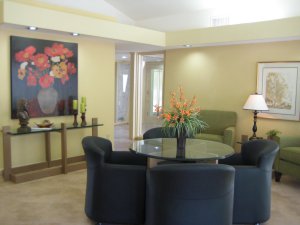 All the wood headers were dark, dated and overbearing.

Look at what simply painting them to match the trim did! They are barely noticeable now.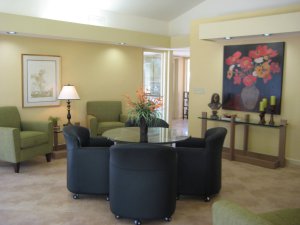 Another sitting room.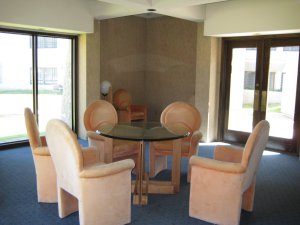 Now a workout room.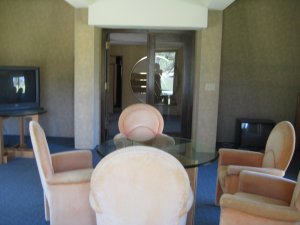 A much better use of the space.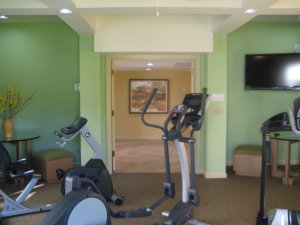 The mini kitchen area.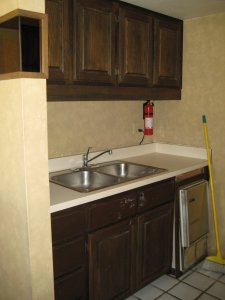 I would actually use this space now.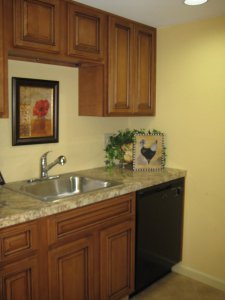 All of the dated appliances were on their last legs.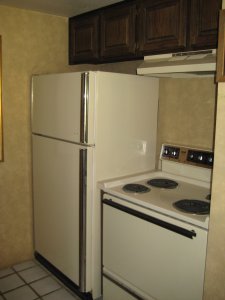 The useless hood was replaced with a microwave.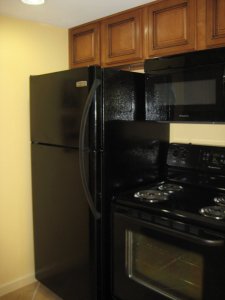 The Main Room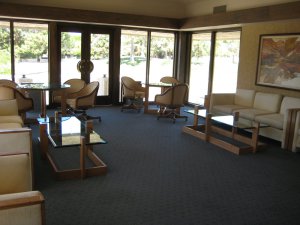 The existing artwork was reused since the signed modern pieces still looked fresh 30 years later.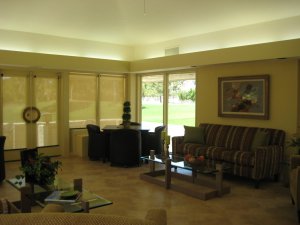 All the popcorn ceilings were scrapped bare and the wood "beams" taken down.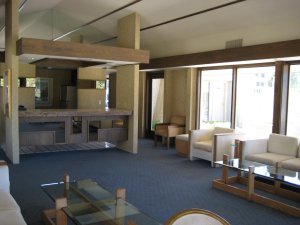 Bright and fresh!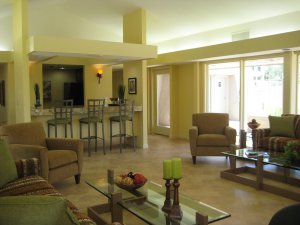 In this job no walls were knocked down yet it seems like a brand new space. The dark and stained carpeting was replaced with easy care tile.