Friendly Friday Karen's Home. I recently had lunch at my friend Karen's house. In a previous post, I talked about the happy way we met. Karen reads my blog regularly and expected that I would have my camera with me. Can you believe she still let me in the door? One of my favorite things in her house is an oil painting that hangs over her fireplace. It is of her husband's grandparents. They immigrated to America from Italy.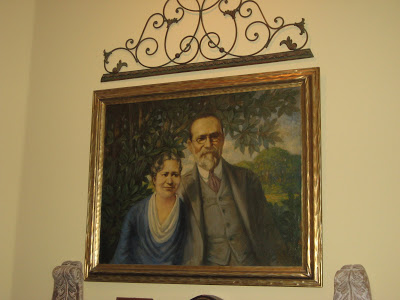 Friendly Friday Karen's Home
Karen has a fabulous collection of jadeite that is housed in an equally fabulous antique cabinet.

A bit of the jadeite showed up on the very pretty table she had set. The long wooden table and beautiful china belonged to her grandmother.
Her home is filled with wonderful modern furniture and family heirlooms. She mingles the two together beautifully.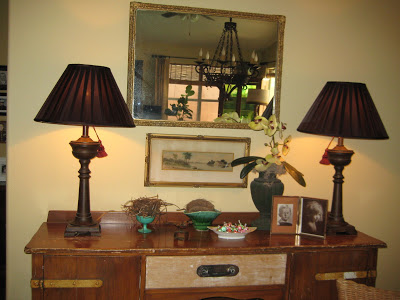 I loved this old watercolor which she picked up for a song.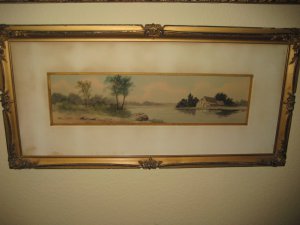 When Karen was over at my house she had spotted a loft bed in the Fashionista's room. She remarked that her son would love a bed like that. I told her "It's yours when the Fashionista moves out." Karen is well aware of the struggles I am having in finding a twin bed for Sweet Boy. She said she had something in her attic that I might like.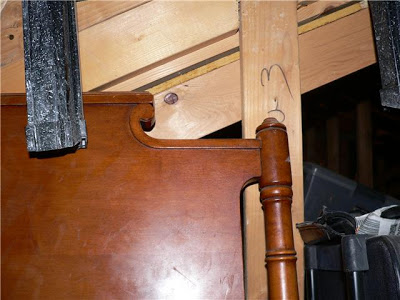 I squealed with delight! The headboard perfect. What a great friend!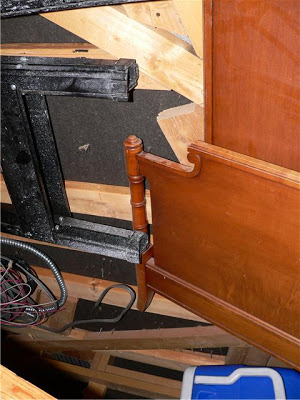 Have you ever participated in a swap?