Today I embark on yet another semester of school. Last Thursday I invited a friend and classmate over for lunch to make sure that we were actually ready to inflict such torture upon ourselves once again.
Little Laura Ingalls (brunette with pink yarn bows) enjoying kindergarten lunch at Lincoln School.
I met Karen last semester in my CAD (computer aided drafting) class. We bonded due to the fact that we were:
A. Two middle aged women floating in a sea of fresh young faces. (Karen was still more stunning than most.)
B. The majority of each Tuesday/Thursday class we spent with a glazed over "doh!" look upon our faces.
C. We rarely, if ever, missed the Wednesday afternoon CAD tutoring and were generally the only people to take advantage of it. (I'll take "idiot" for $100 Alex.)
Like most women who have kids, careers and are students to boot, we have NO TIME. But it is so important to make the time for friends.
I made a great salad. (Karen later called for the recipe.) We also had tortilla soup with all the fixins. (I found the tureen for $1.50 last week at a thrift shop~love!)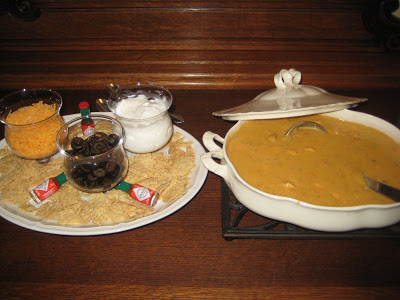 Cheese, sour cream, olives, tabasco and the contents of the bottom of the chip bag for garnish. (Yeah, nothin' but the best for my good buddy. 🙂
The table setting was the same as shown in this post.
I totally slaved over a hot stove…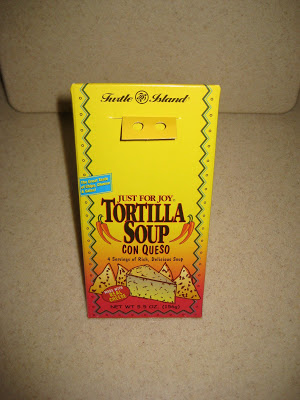 This was dessert~strawberry mousse with chocolate shavings.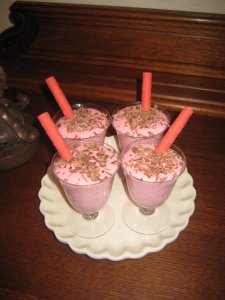 Yeah, I really sweated over that confection too.
(To the right are cereal straws.)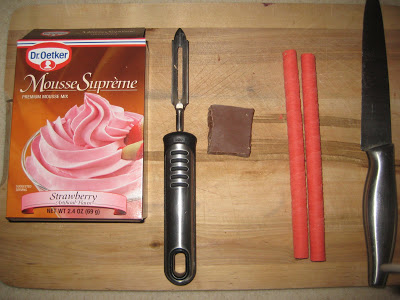 It was a grand day. A year from now neither one of us will remember what we ate, only that we ate together. So set the table and call up a friend. If they are truly your friend, they won't mind that lunch comes in a box.
I'm off to school!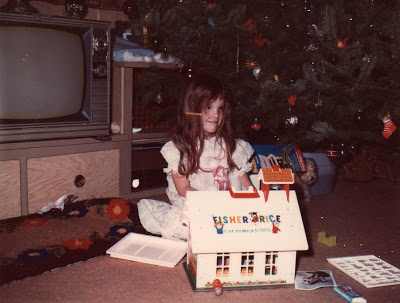 Little Laura with her Little People Elementary School.
Please take a moment to read one of my all time favorite quotes found in the upper right hand side of my blog.
I have to read that quote quite often in order to remind myself to never give up.
This was one part of my final project for CAD.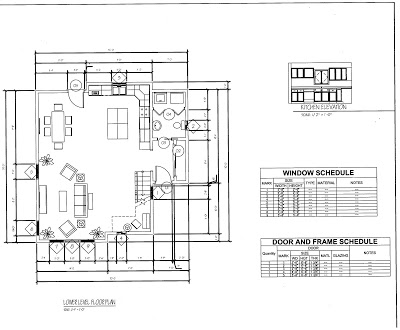 If you're wondering, Karen and I both got an "A" in the class. Perseverance.