Rhoda at Southern Hospitality is hosting a Before and After Party. I thought I would show a few of my favorites~ and yours. Before and Afters of 2008.
Back when I first began blogging I found a set of floral prints at Marshall's for a great deal. But they seemed a little plain.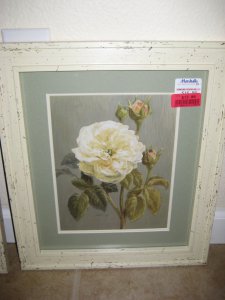 I decided to alter them up a bit. They now hang in my laundry room.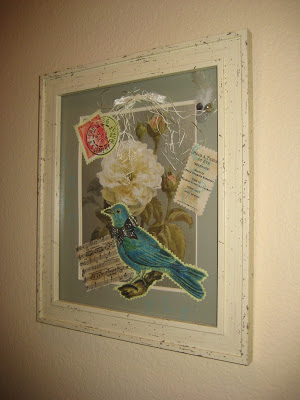 Before and Afters of 2008
Here's the other print. You can also catch a glimpse of the curtains I made in this post.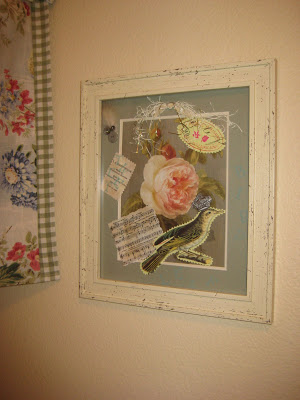 One post that continues to get daily hits is "Curbside Creativity".  I took two black IKEA mirrors and began spray painting them. I also added a bit of stain.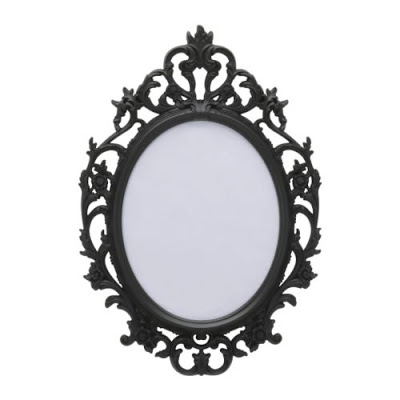 They were then hung up in the fashionista's bathroom to break up the expanse of the dated mirror.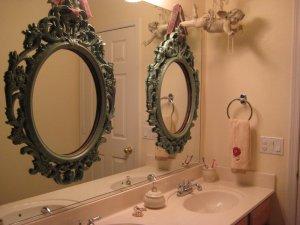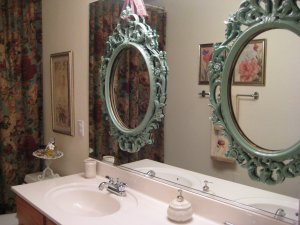 Do you have an extra cabinet door lying around? I did and needed a sign for my Blissfest Booth at the Recovery Fundraiser for Nie Nie.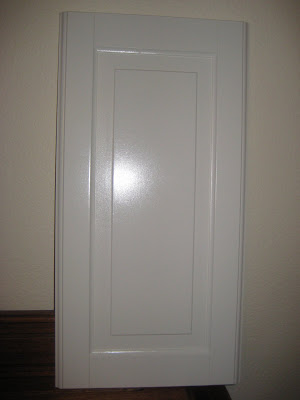 A bit of mod-podge and a little scrapbooking paper and I was in business.
These were a couple of old camp chairs I retrieved from my neighbor's trash.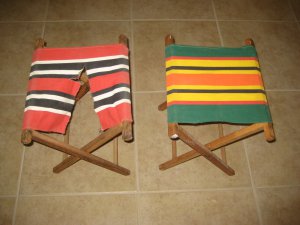 A little sanding, spray paint and fabric and she now wants them back.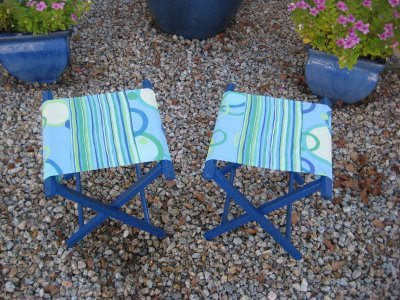 Not to worry, I have not been idle in 2009. Do these Valentine lovers make your heart sing?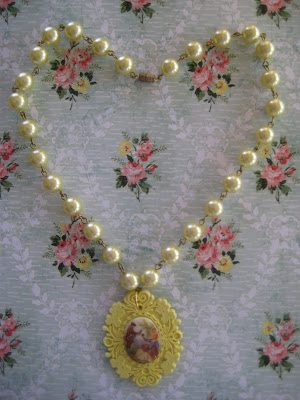 I think I may keep this whimsical bracelet.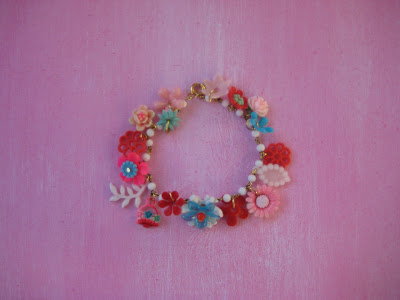 I love the combination of vintage pink and white pearls on this necklace.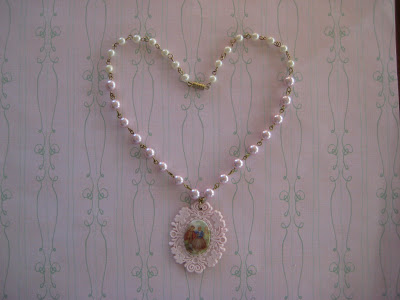 This bracelet has a heartful of vintage cabochons, beads, and charms.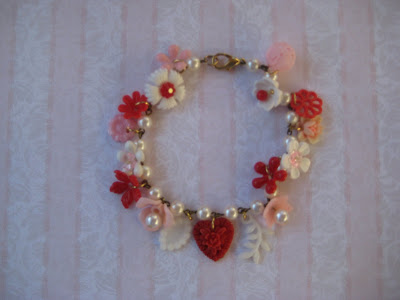 I didn't forget the tiny dancers either. This sweetheart of a bracelet is in my Etsy shop.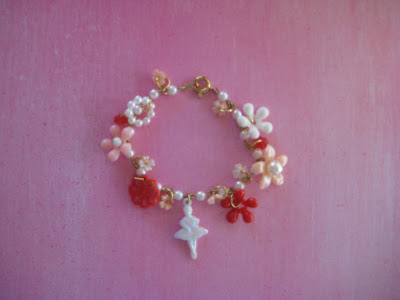 Have a blessedly creative day!