Tomorrow I am embarking on a journey with my husband to celebrate our upcoming 10th wedding anniversary. Yes, the love boat soon will be making another run! We will be cruising to Key West and Cozumel, Mexico. It is our first child free vacation since the honeymoon. How excited do you think we are?
Yesterday was spent having my hair cut and hi lighted, a much needed mani-pedi, long overdue facial and unruly eye brows waxed. (It takes a village people!)
I couldn't help but think of the upcoming vacation and the sea, the lovely sea. Could you see this fabric as drapes or throw pillows?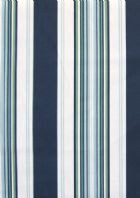 This is the Shawna Stripe in sea for $9.95 a yard.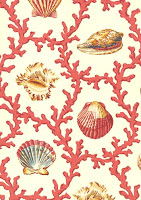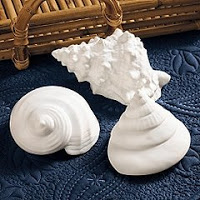 A very nice print from http:potterybarn.com