As the temperatures soar higher here in Phoenix I find myself turning towards the cool colors of blue and turquoise. Accents of seashells remind me of favorite trips to the beach and somehow, everything seems cooler.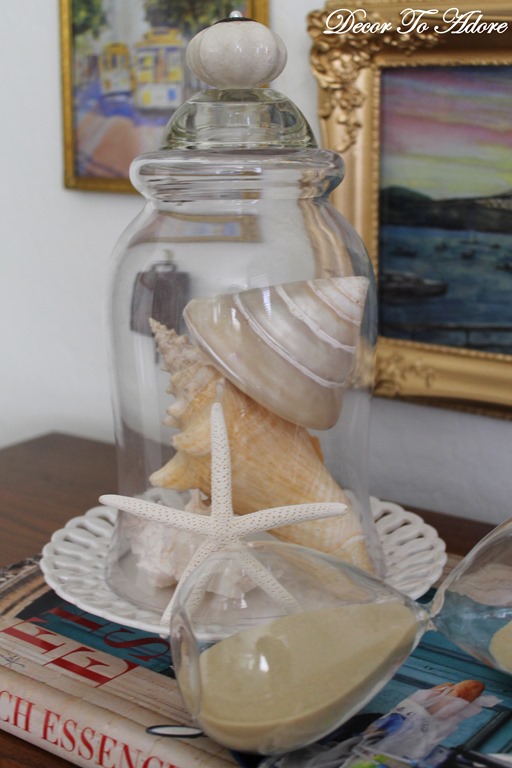 Years ago Mr. Décor went scuba diving in the Red Sea and found the sand colored shell waiting for him at the bottom. It seems fitting to put it under glass.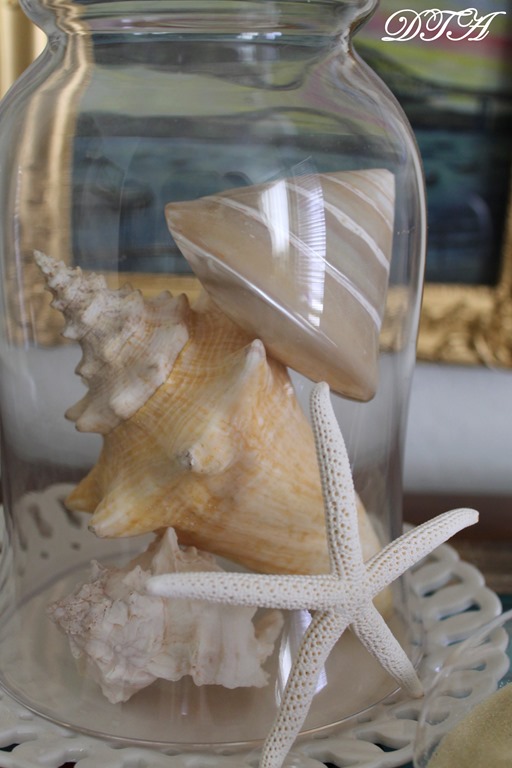 The blue floral bookmark I recently made reminds me of a sea anemone.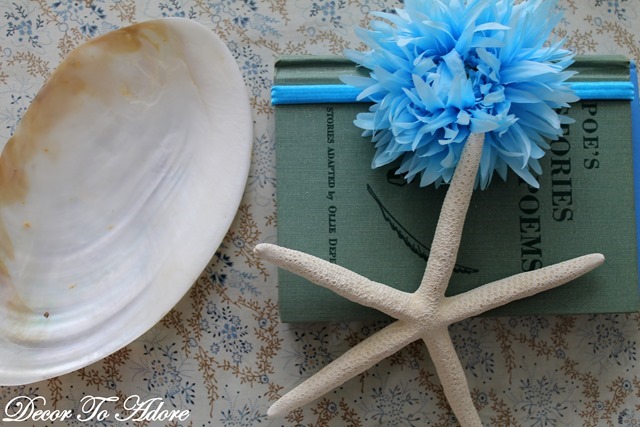 A beach nymph that once sat on Grandma Joyce's dresser now frolics on a side table. She is marked "Lenci~ Italy" and is at least 50 years old. I wish I could look so good. 🙂
The cut glass dish once belonged to Mr. Décor's mom. I love how the zig zag edges echo that of some of the shells.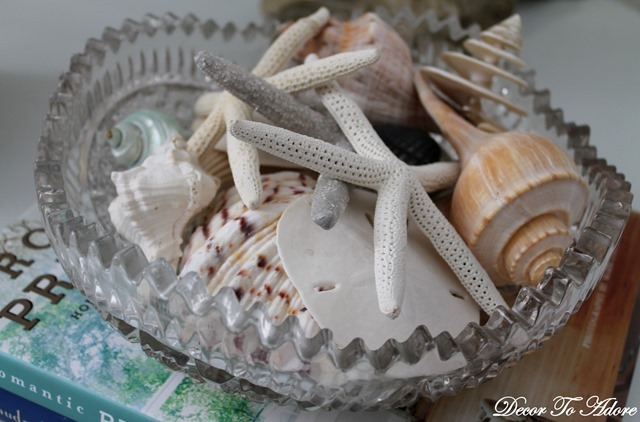 Have you transitioned to summer décor yet?
Laura
Linking to my friend Miss Marty's spring cloche party.