I love to add touches of red, white and blue to my decor this time a year. Believe it or not, such shades also often find their way into my summertime menu. Here are ten Fabulous and Frugal Fourth of July Ideas.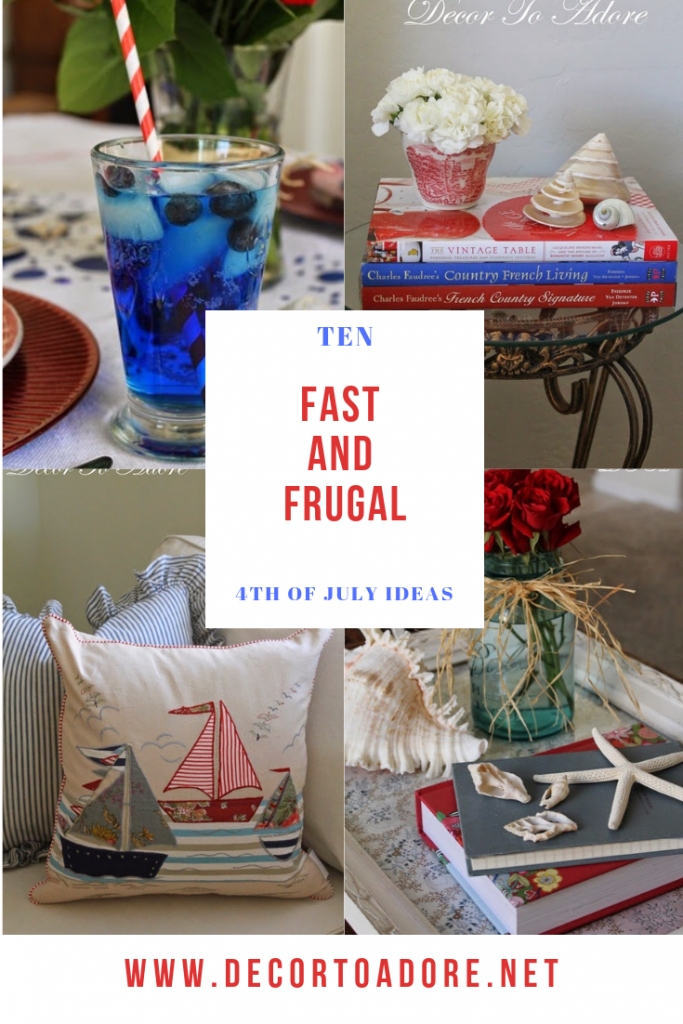 Fabulous and Frugal Fourth of July Ideas
Welcome to another edition of Ten on the 10th. Each month a group of bloggers creates a project under 10 dollars on the tenth of each month. Our theme for June is "The Fourth of July" and is hosted by Benita of  Chasing Quaintness.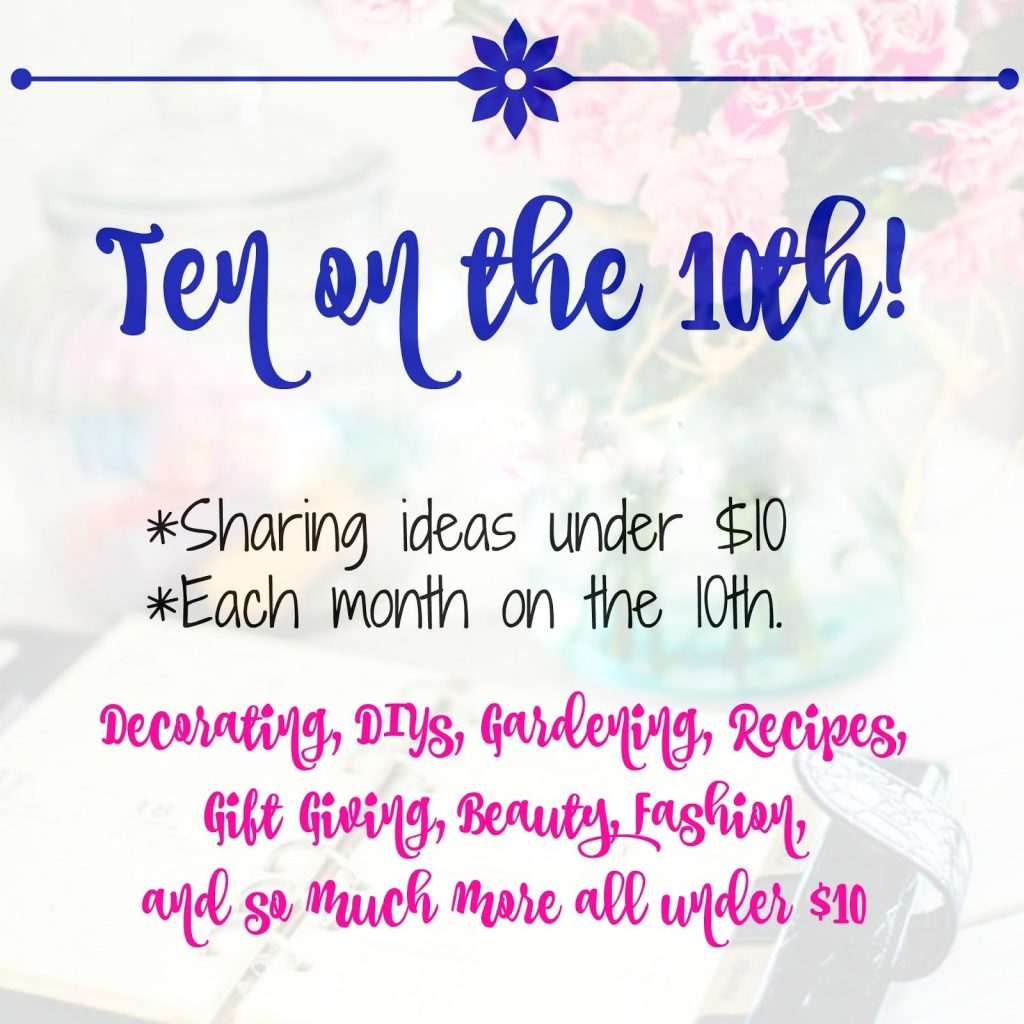 Outdoor Decor
Our red, white and blue decor generally begins at the front door. In A Patriotic Porch, I shared how with a few new plants you can bring a bit of happy to your entry.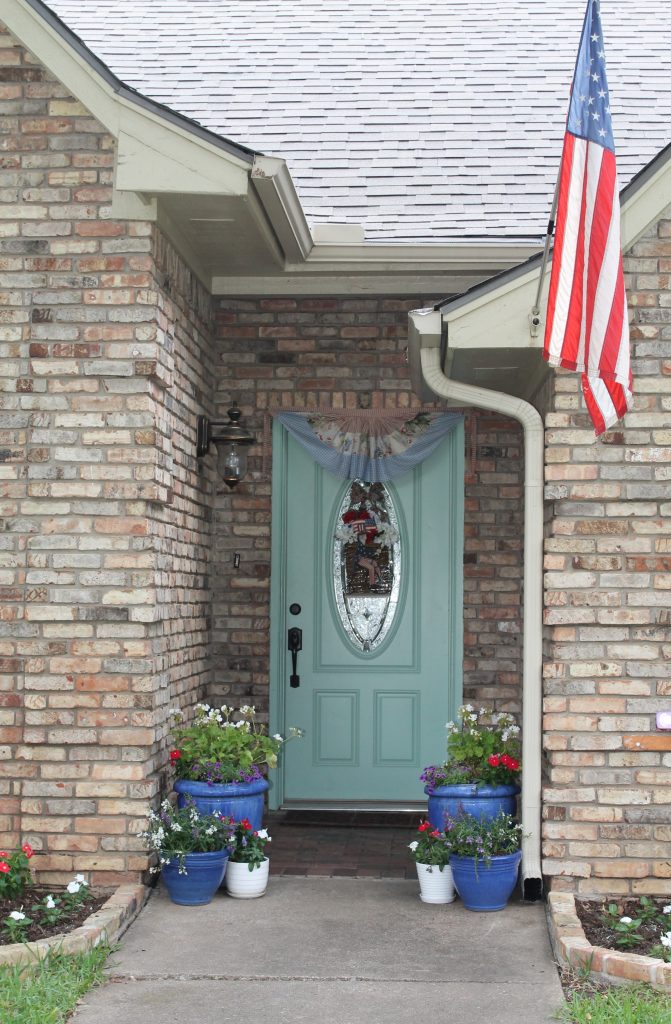 Have some red, white or blue fabric scraps? Make some bunting to decorate doors, windows, and gates.
Most of us have a basket or two in our decor stash. With a bit of Dollar Store ribbon, flowers and decor you can create fast and easy patriotic door decor.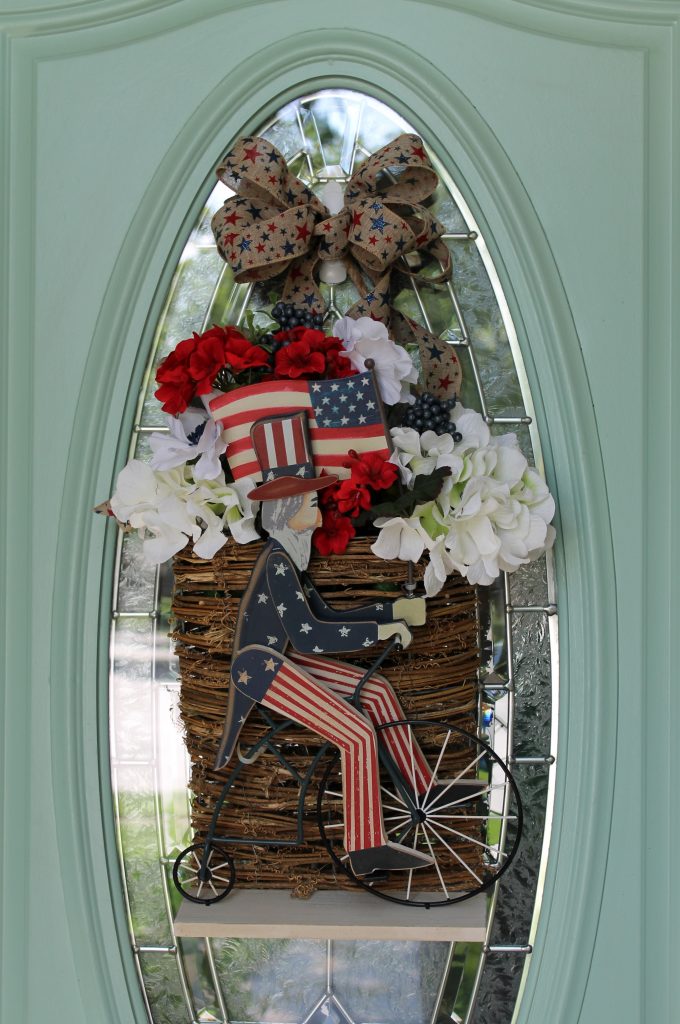 Festive Home Decor
Stars and Stripes forever napkin rings are a perfect project if you like a nautical themed table.
Other Patriotic Yet Nautical Ideas can be found HERE.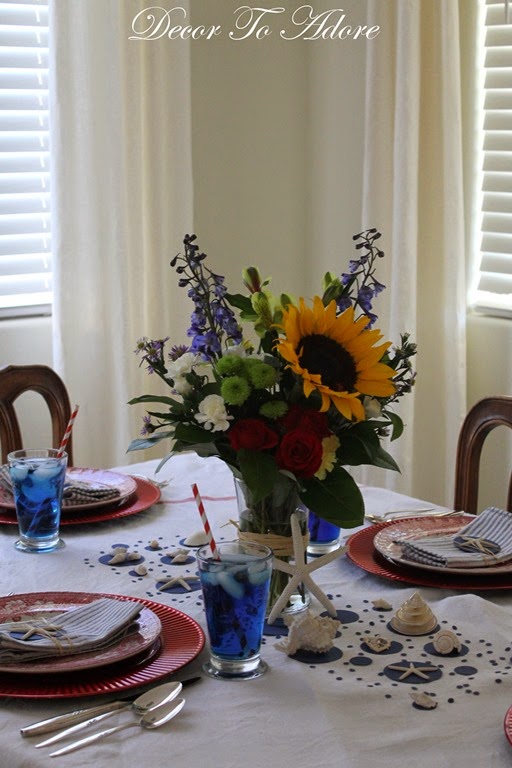 Planning a large gathering? Ten centerpieces were created for my son's Eagle Scout Ceremony from two grocery store bouquets. Careful dividing and arranging help to keep costs low.  The colors work well for any Fourth of July table.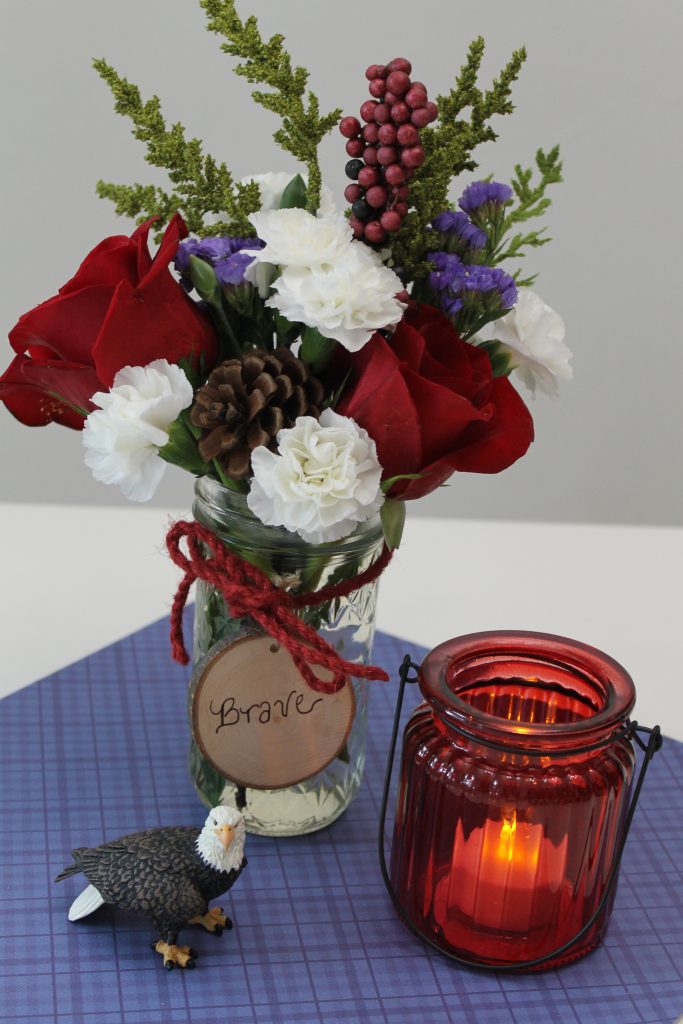 I often use paper printables to add a festive flair. Several amazing ideas are gathered HERE.
 Several ideas show how small touches can make a delightful difference in holiday decorating.
On The Menu
If you're looking for fast and easy menu ideas your mouth might water while reading this post.
Blueberry Spritzers are so refreshing!
I hope you have enjoyed these ten Fabulous and Frugal Fourth of July Ideas. You can find more creative ideas at the links listed below.
Exquisitely Unremarkable – Let's Add Sprinkles – French Ethereal –Homeroad – Decorate and More with Tip – Décor to Adore – Pandora's Box – Chasing Quaintness – Patina and Paint – The Apple Street Cottage –Bluesky at Home – County Road 407
Have a Yankee Doodle Dandy of a day!
Laura