Today I am delighted to be participating in the Spring Into Summer Porches, Patios, and Outdoor Spaces Blog Hop hosted by my sweet friend Amber of Follow The Yellow Brick Home. It has been a rather wet and windy spring here at Storybook Cottage. The upside is everything is so incredibly green. On a recent sunny day, our family enjoyed an al fresco meal. Here is a peek at Blue Gingham In The Garden.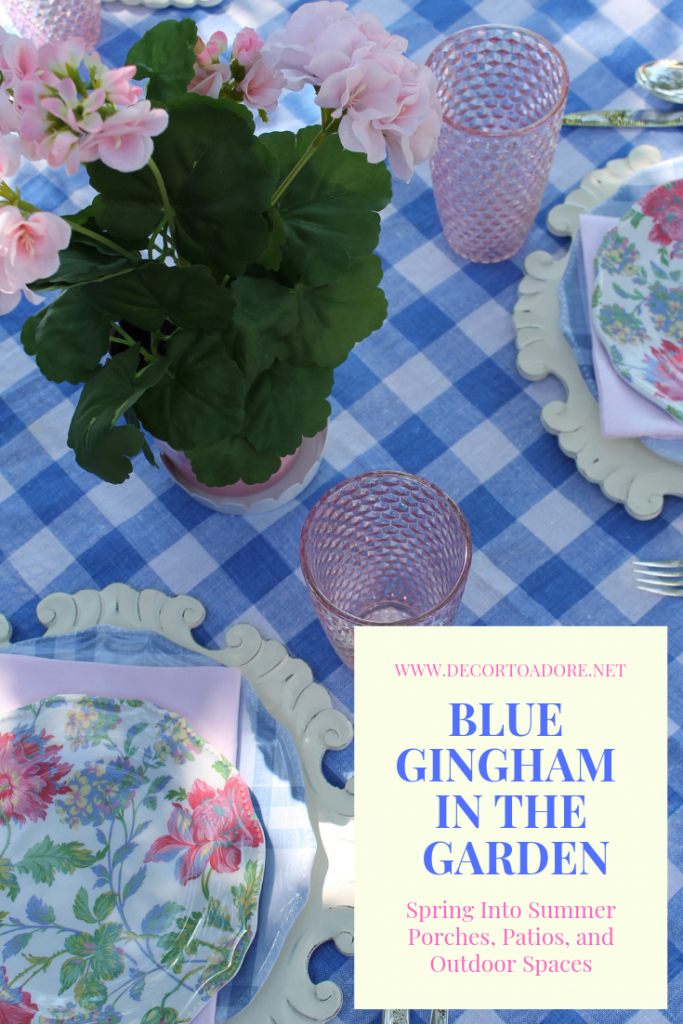 Blue Gingham In The Garden
If you are stopping by from County Road 407 may I say, "Welcome!" my friend Cindy has a true flair for decorating both indoors and out.
I recently found this blue and white gingham linen tablecloth at an estate sale for $3.00. I have always loved gingham and it conveys summer to me.
The color palette of our garden contains blooms in various whites, creams, pinks, soft greens, and purples.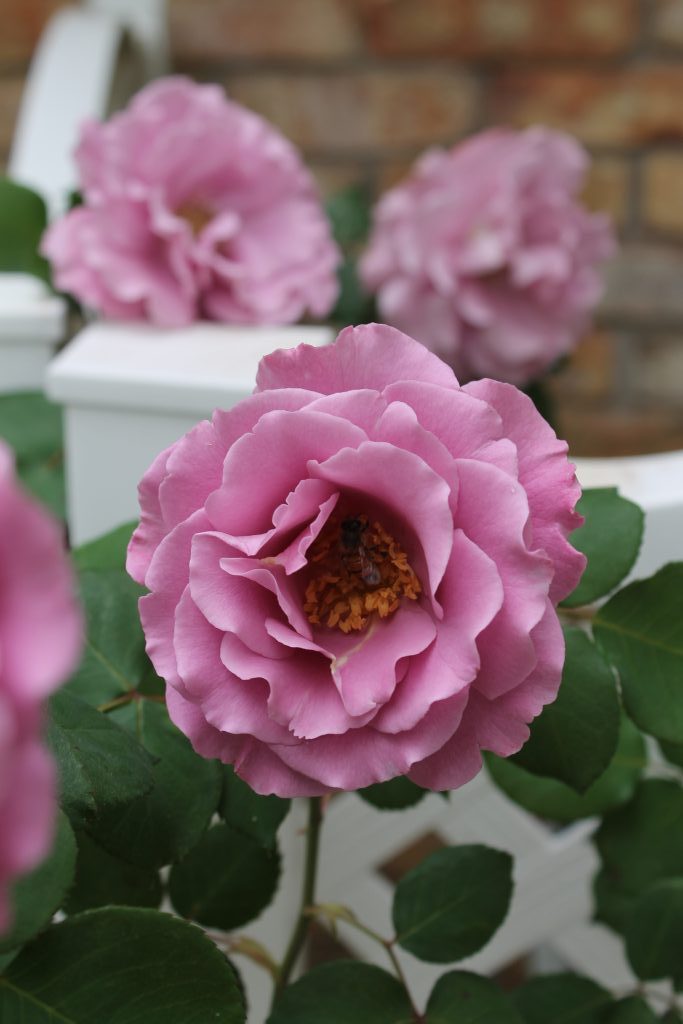 This is our fifth summer at Storybook Cottage.  This garden is a perfect example of Good Things Come To Those Who Wait.
Our first year I planted a climbing rose in April. This was at its summertime peak.
In its fourth year, it looked like THIS.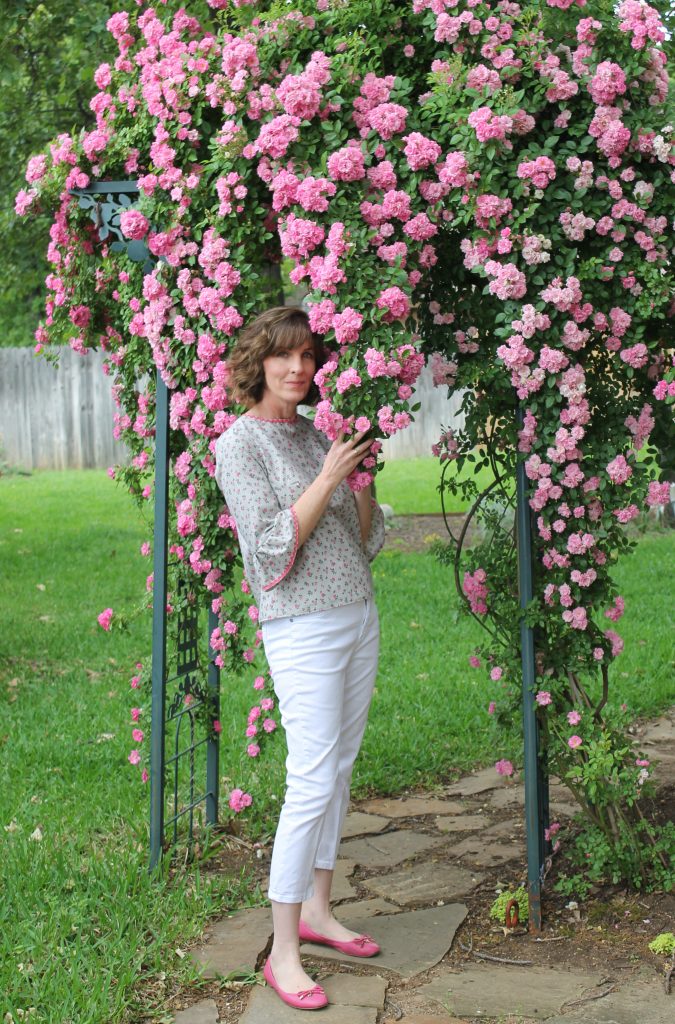 That first year I also planted Sarah Bernhardt peonies. They took three years to bloom.
 Purple bearded irises inspired by Van Gogh and his time in France. The bulbs came from my BFF Tracy's garden in California.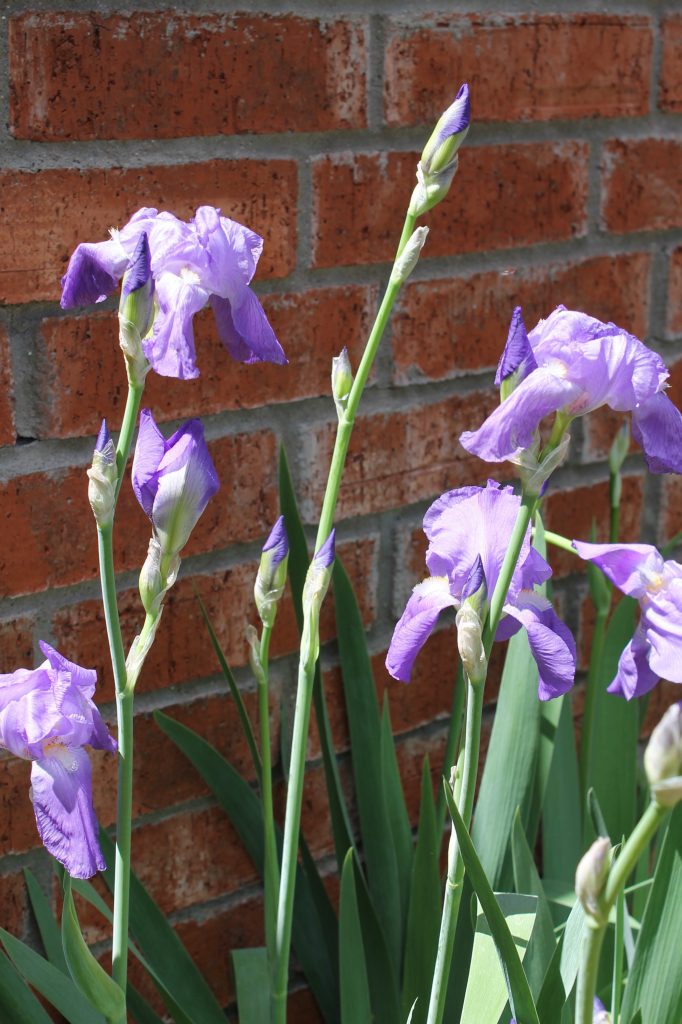 Every year I try something new. So far the Longiflorum Hybrid lilies I planted as bulbs are doing beautifully. I also planted gladiola and dahlia bulbs which should bloom later in the season.
Our center garden bed, shown just beyond the table, contains soft green plants such as lambs ear, dusty miller, coleus and various hostas.
The sixteen mature oak trees on our property do make gardening a challenge but they also offer tremendous shade.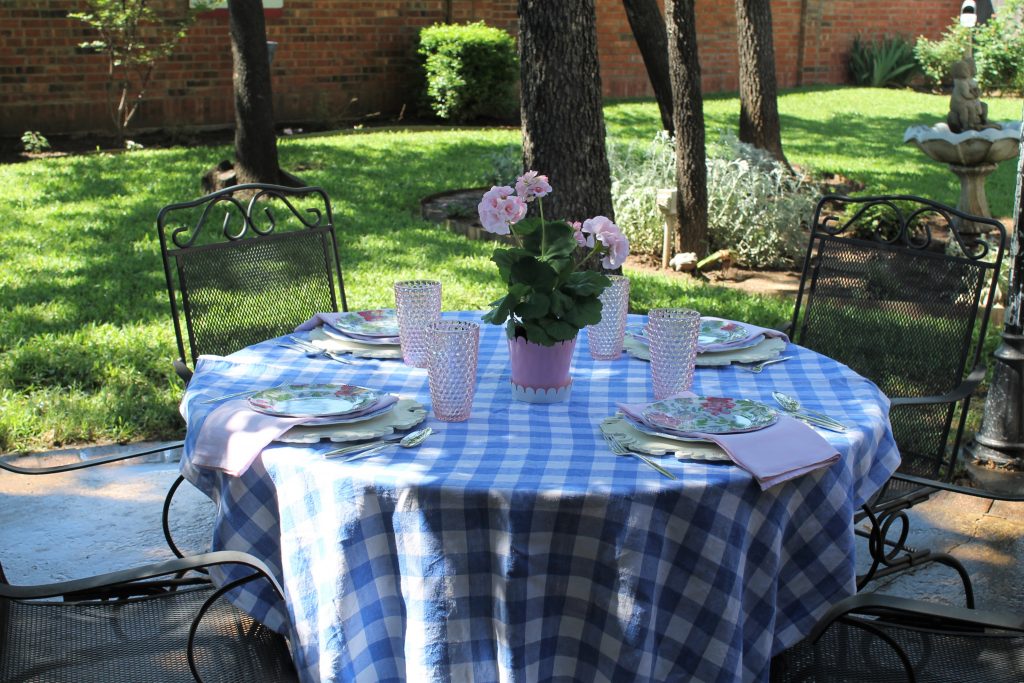 Summer Inspired Tablescape
This tablescape was created as a tribute to the soft shades.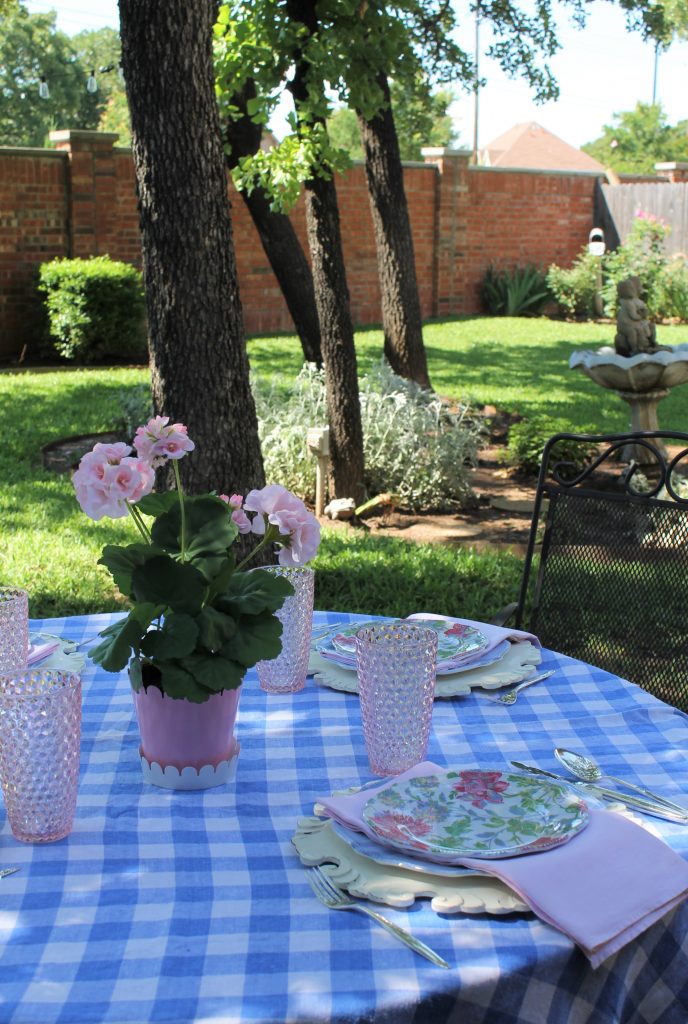 I like leaving something pretty out on the patio table. Trouble is I often forget to water pots placed here. So the faux pink geranium and charming pink pot I found at Ikea are perfect.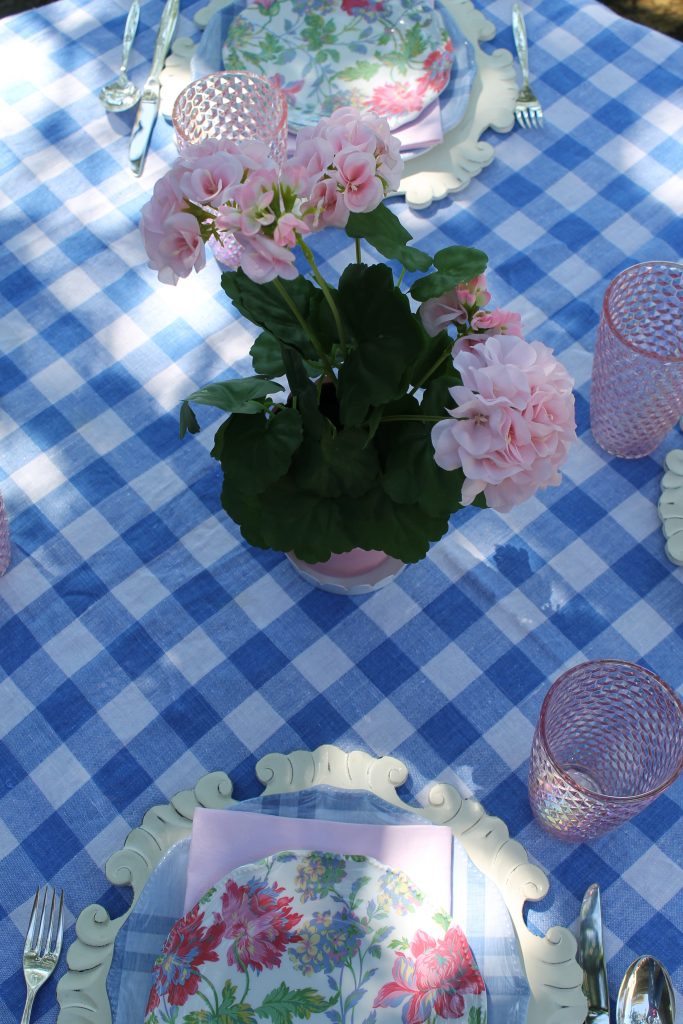 The quality of melamine (plastic) plates and cups seem to be getting better and better.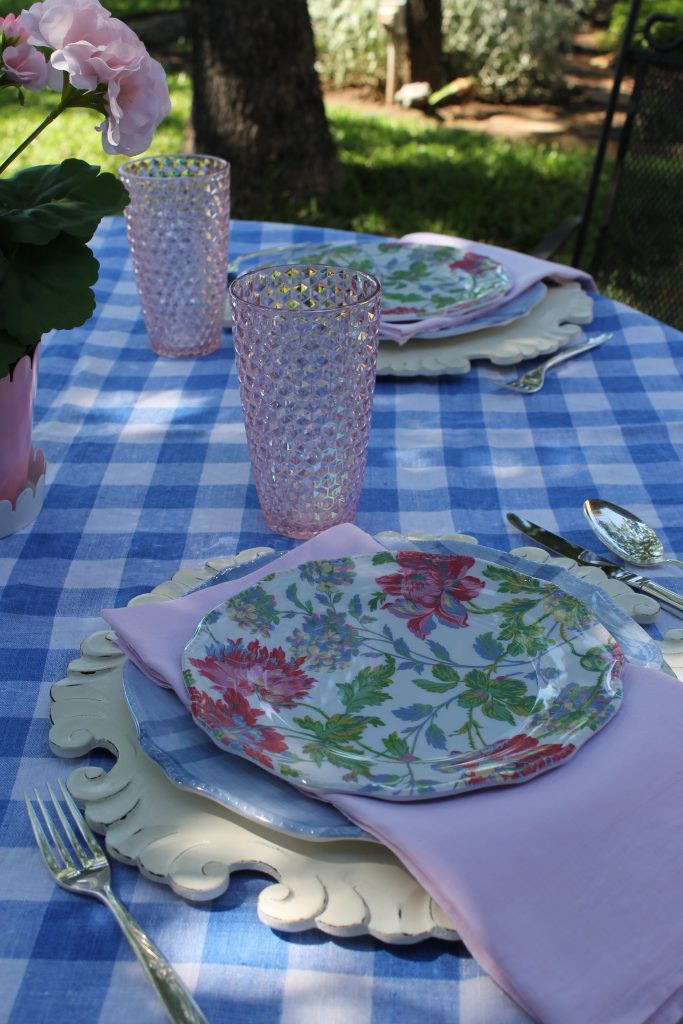 I love to pair florals with gingham.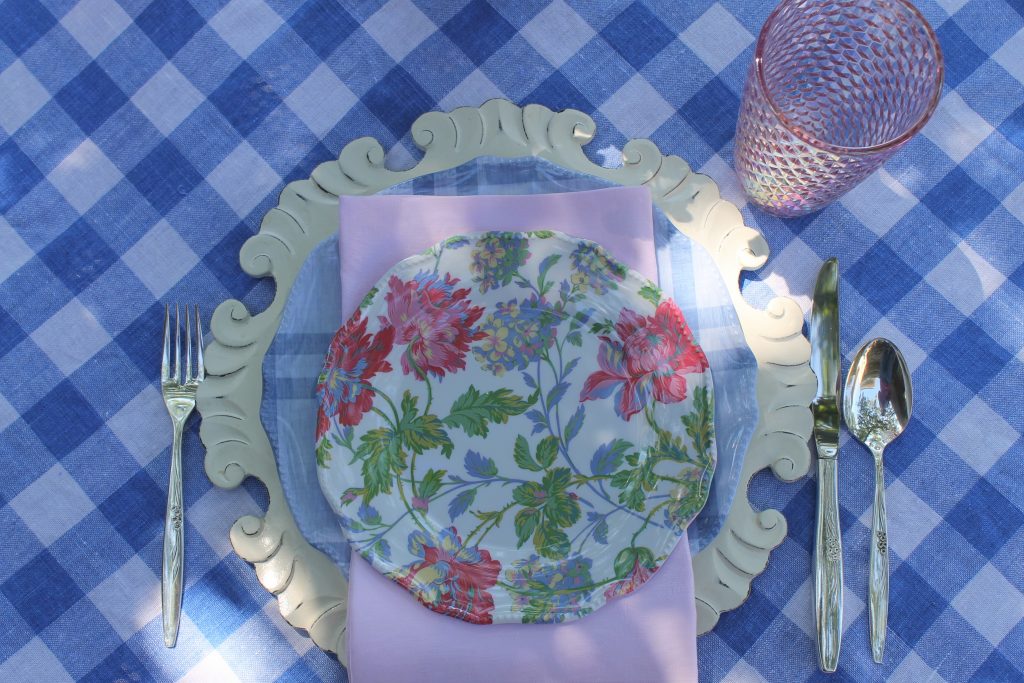 The pink hobnail glasses make me smile.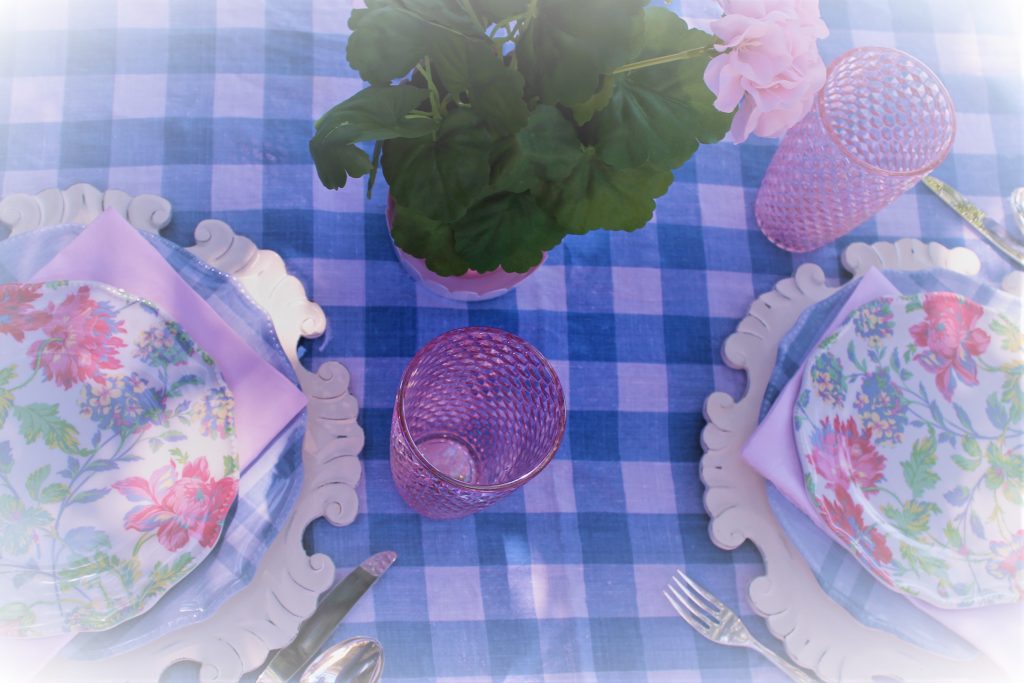 I hope you have enjoyed this glimpse into my garden.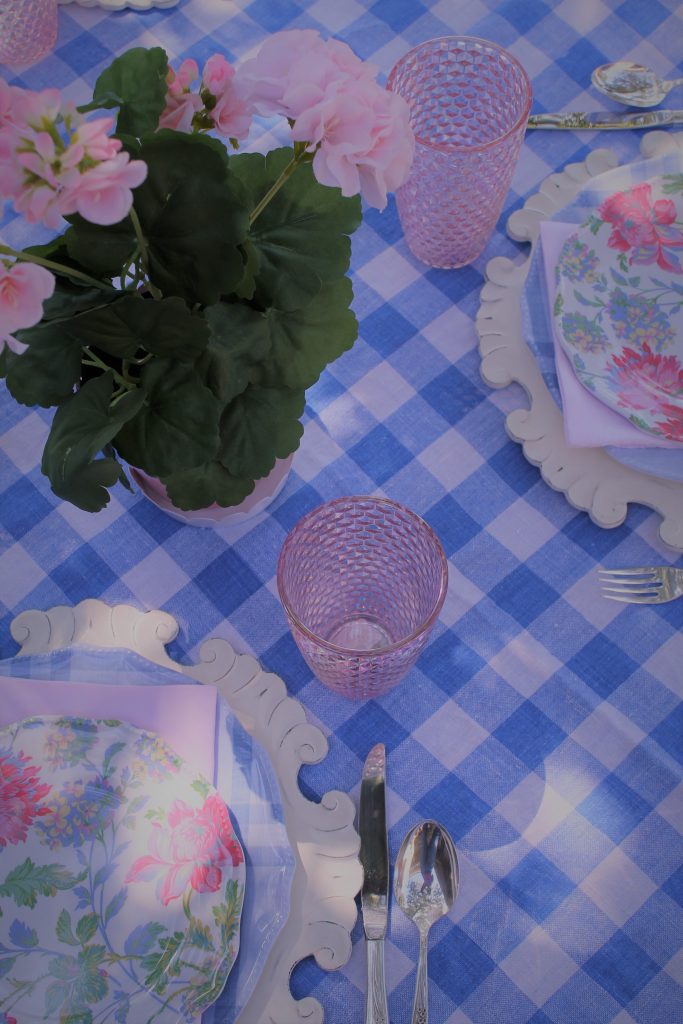 For more inspiration on Porches, Patios, and Outdoor Spaces please visit the lovely sites below.
You are invited to the Inlinkz link party!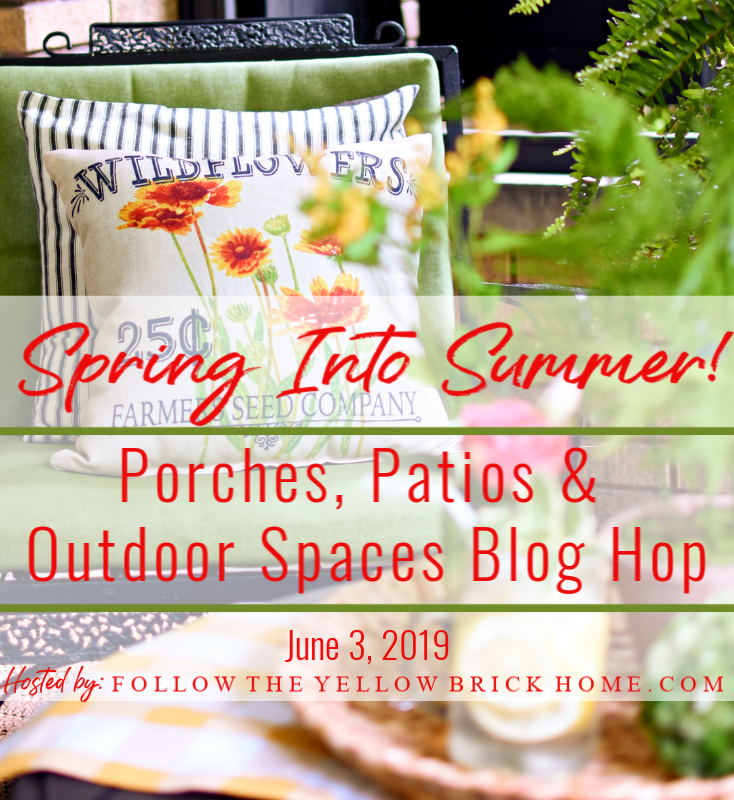 Up next on the tour is Let's Add Sprinkles.  Katie's sunny decor will surely bring you a smile.
I'll see you on Wednesday!
Laura