Welcome to the May Pinterest Challenge a patriotic vignette. This monthly event is hosted by Cindy of County Road 407. For May I am sharing Transforming A Curbside Patio Set.
Transforming A Curbside Patio Set
If you are coming over from StoneGable  may I say "Welcome!" Yvonne always has the best home decor ideas.
This month's charming inspirational image comes from a sweet front porch scene created by Home Is Where The Boat Is.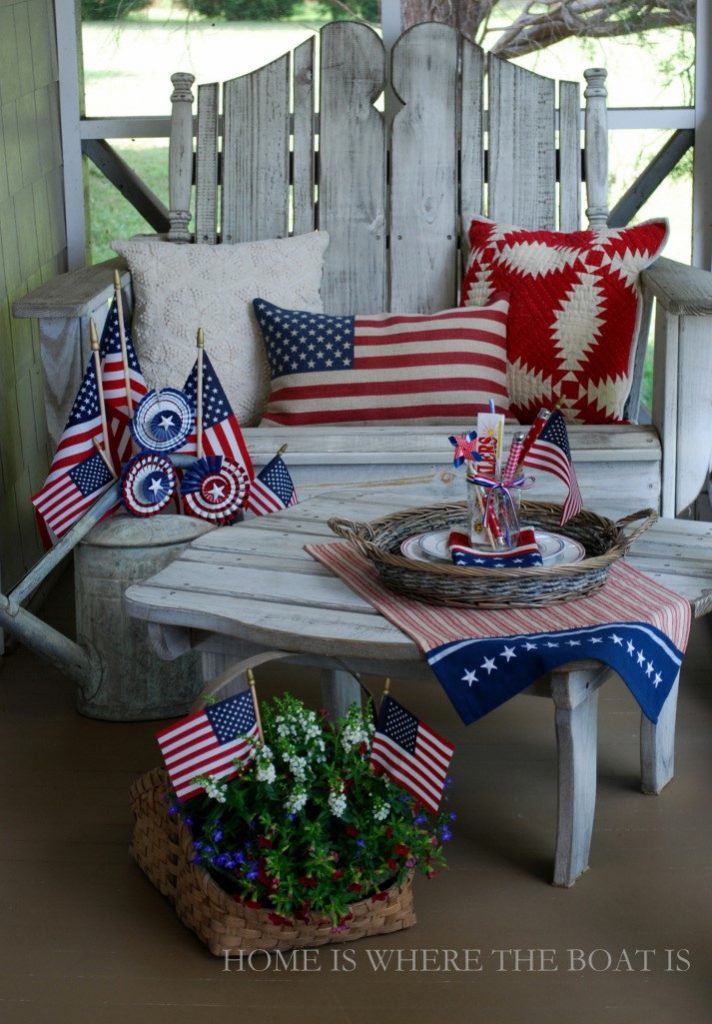 Inspirational Elements
A white  patio chair and table
Patriotic pillows
Old fashioned watering can
Flags
Flowers
I did not have any white outdoor furniture and was delighted when I spied a vintage iron patio bistro set out on my neighbor's curb on garbage day.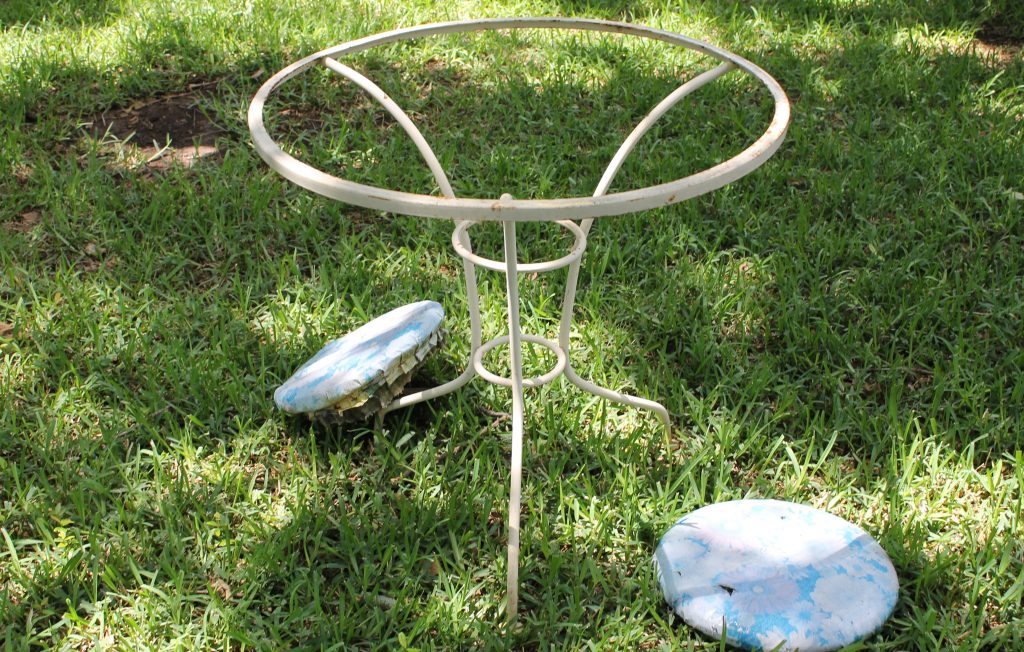 The round seat cushions were completed rotted and the chairs had quite a bit of rust.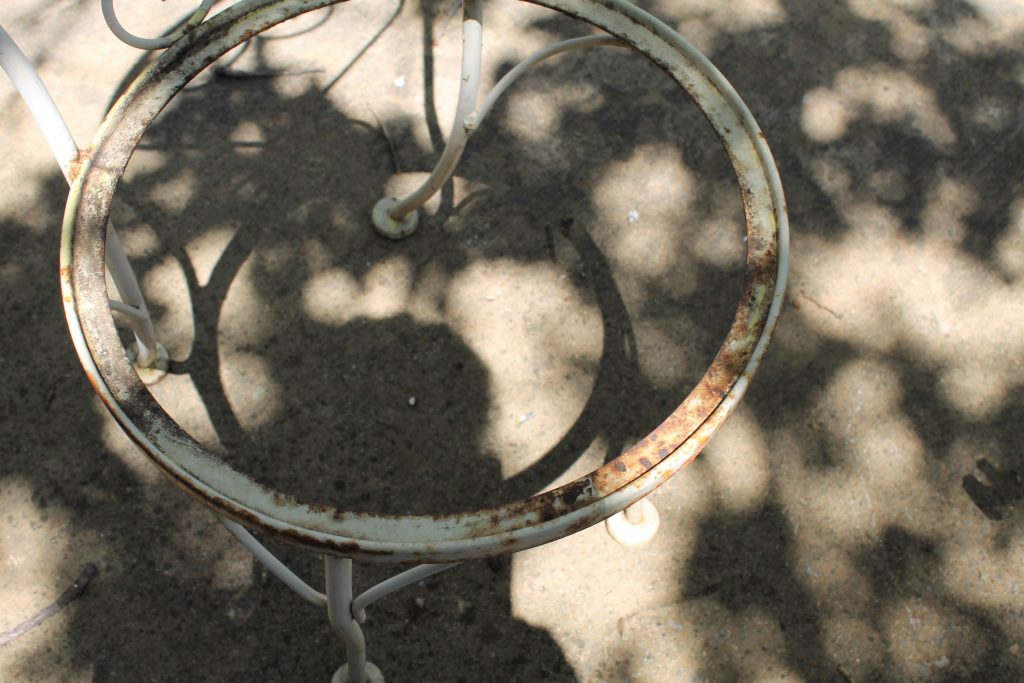 My hero removed a good portion of the rust with a wire brush attachment on his handheld drill. Afterwards, I gave the set a good cleaning and painting.  Wooden rounds from the home improvement store made a great seat and top replacement for less than $30.
The set will be moving on to our dear daughters home in Nashville.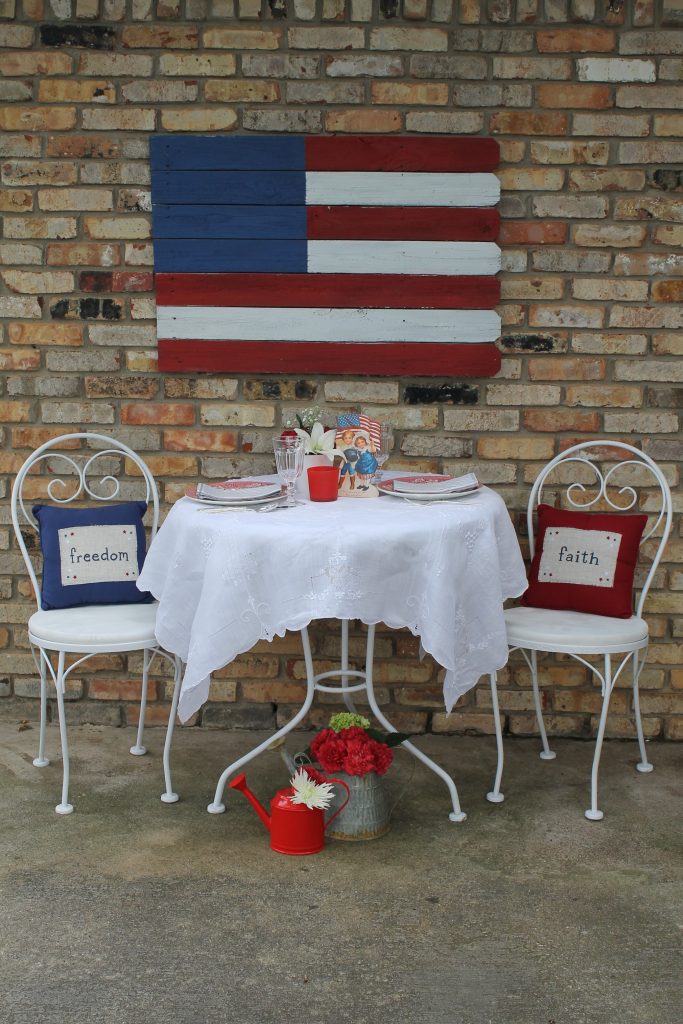 The wee pillows were found at Kohl's and the Yankee Doodle Dandy of a centerpiece came from Hobby Lobby.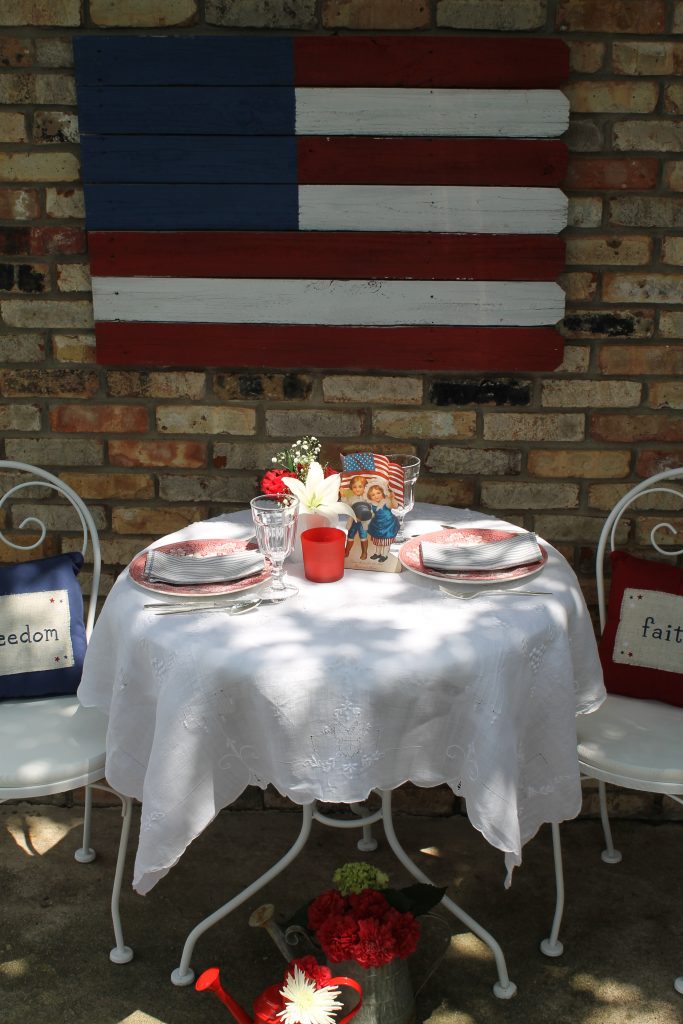 Mr. Decor made the American flag from old fencing leftover when it was replaced.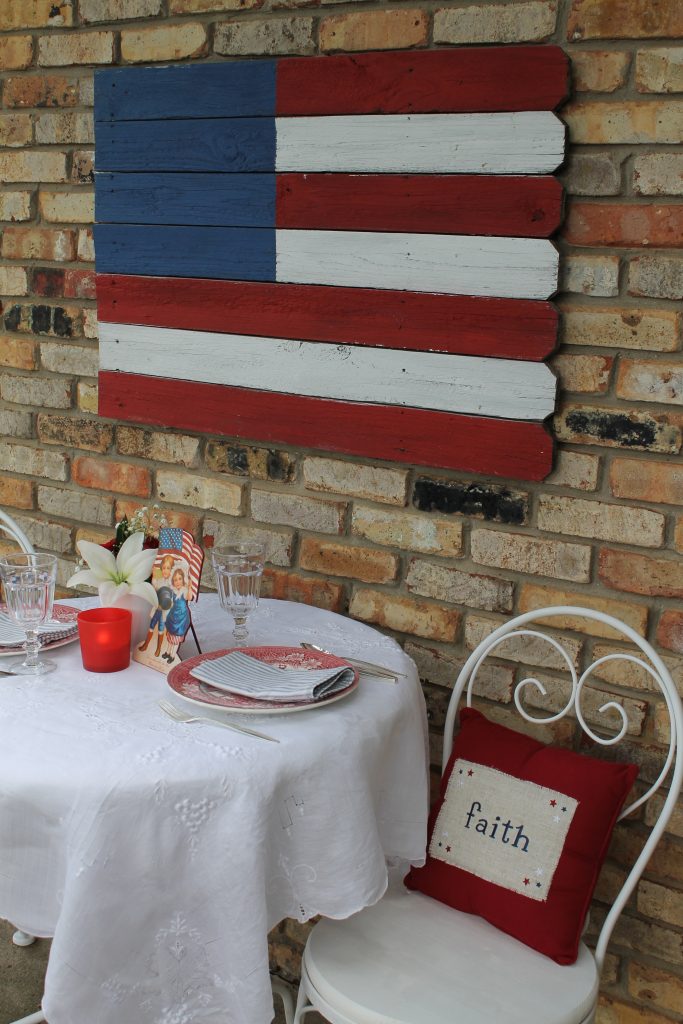 Our garden has truly put on a lovely show this season. All of the flowers featured, except the baby's breath, were grown at Storybook Cottage.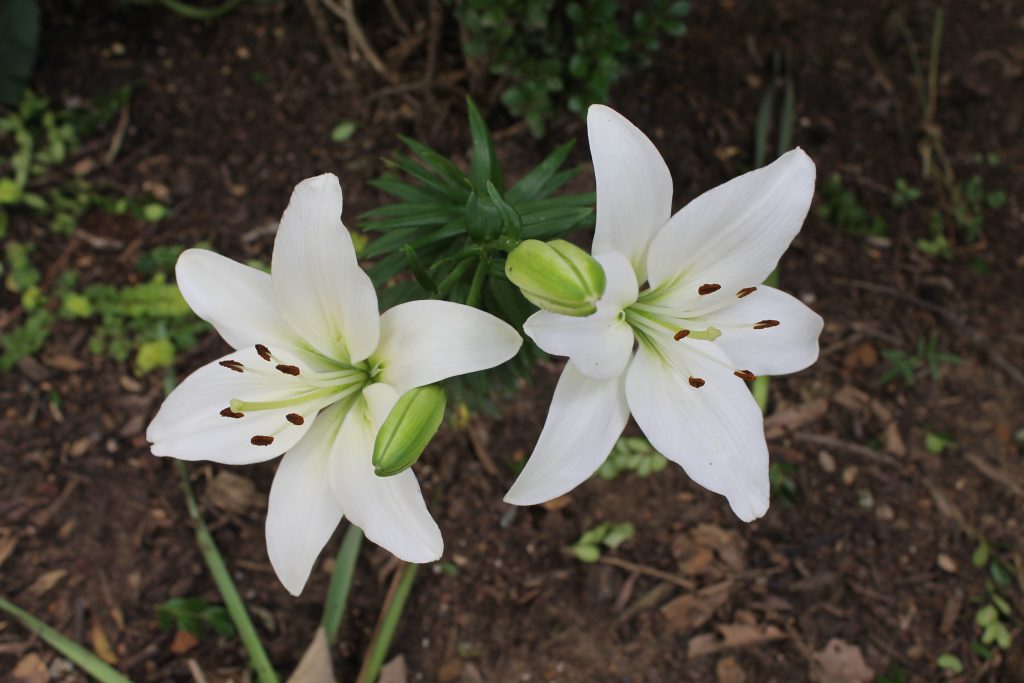 TIP: Cut off the center stamens of lilies when creating an arrangement. This will prevent the pollen from dropping onto and staining your linens.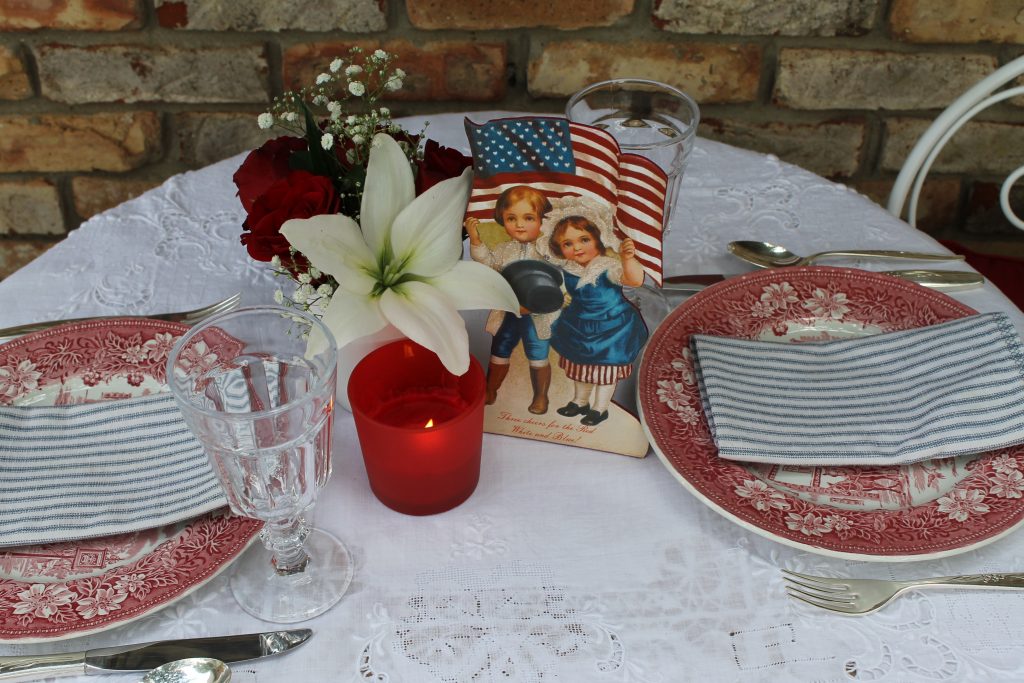 For the place settings, I used our antique red transferware and the blue ticking napkins I made back in 2010.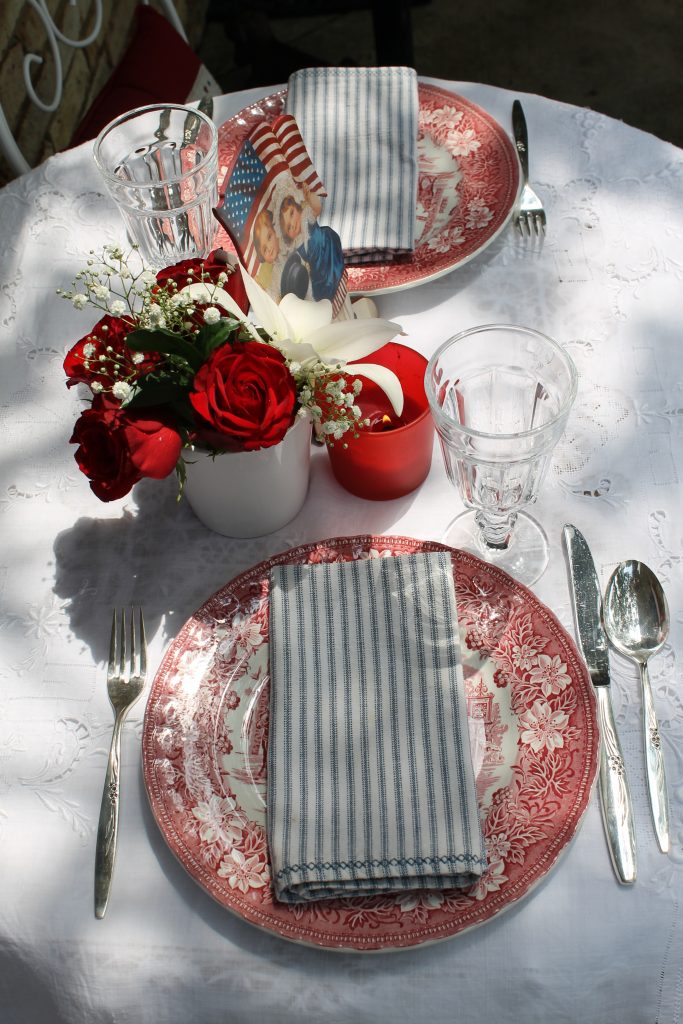 Our Liberty Bell
I don't think I have ever shared this next sweet feature before on DTA. Right by our back door is an antique school bell.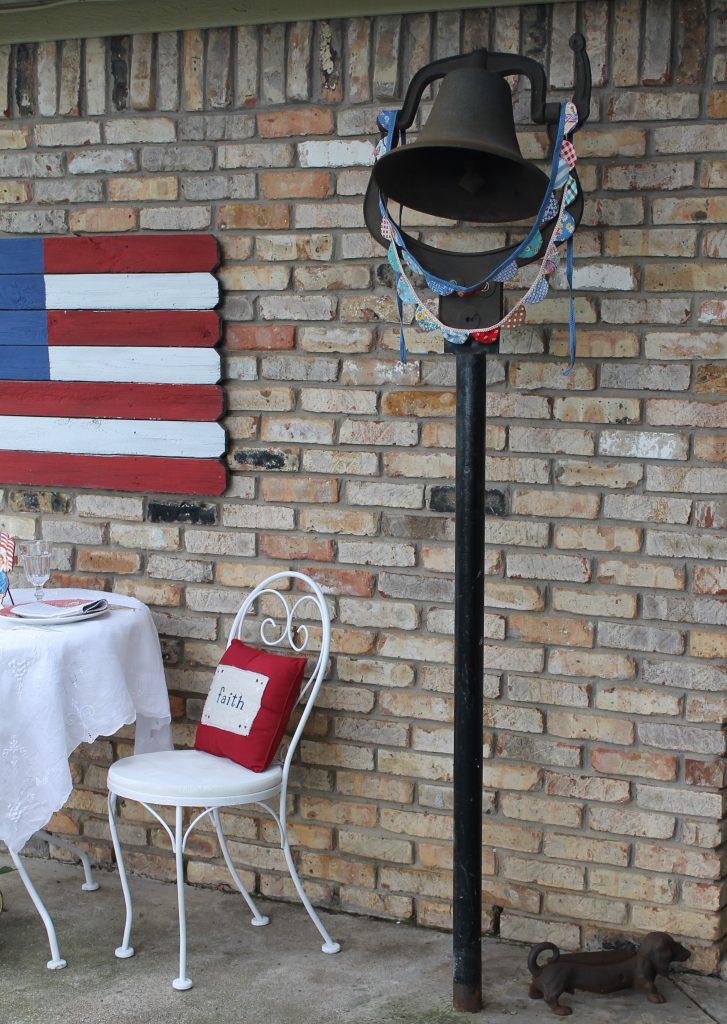 The bell is fully functional. I made the bunting way back in 2010.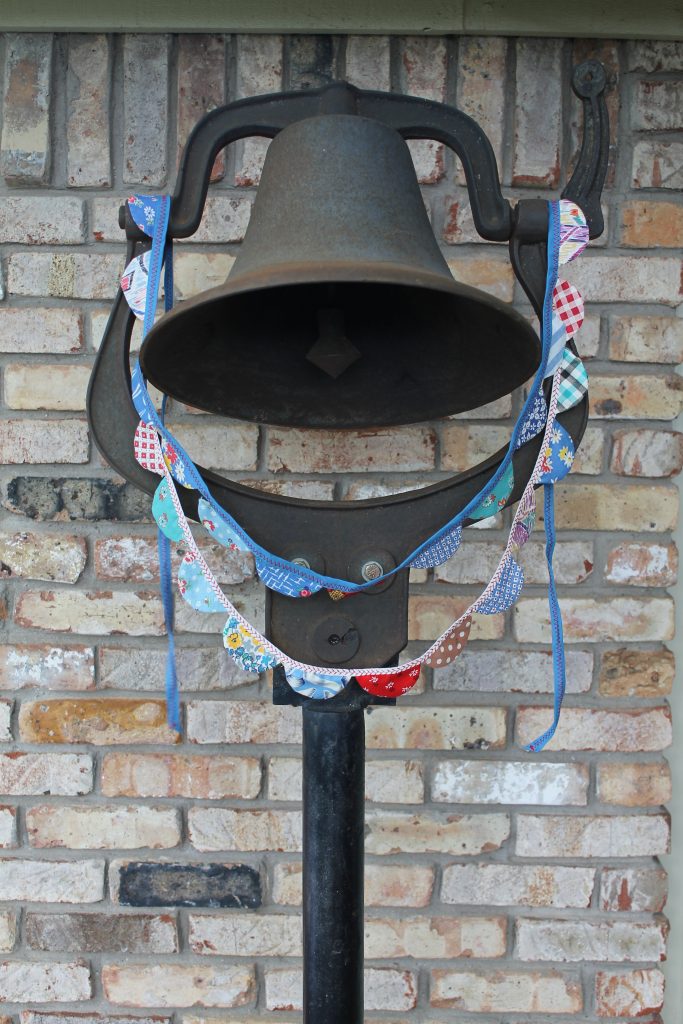 Patriotic Pups
This post was brought to you by my two sweet doxie helpers, Rudi and Gracie. Rudi is now 17 years old but loves the warm weather.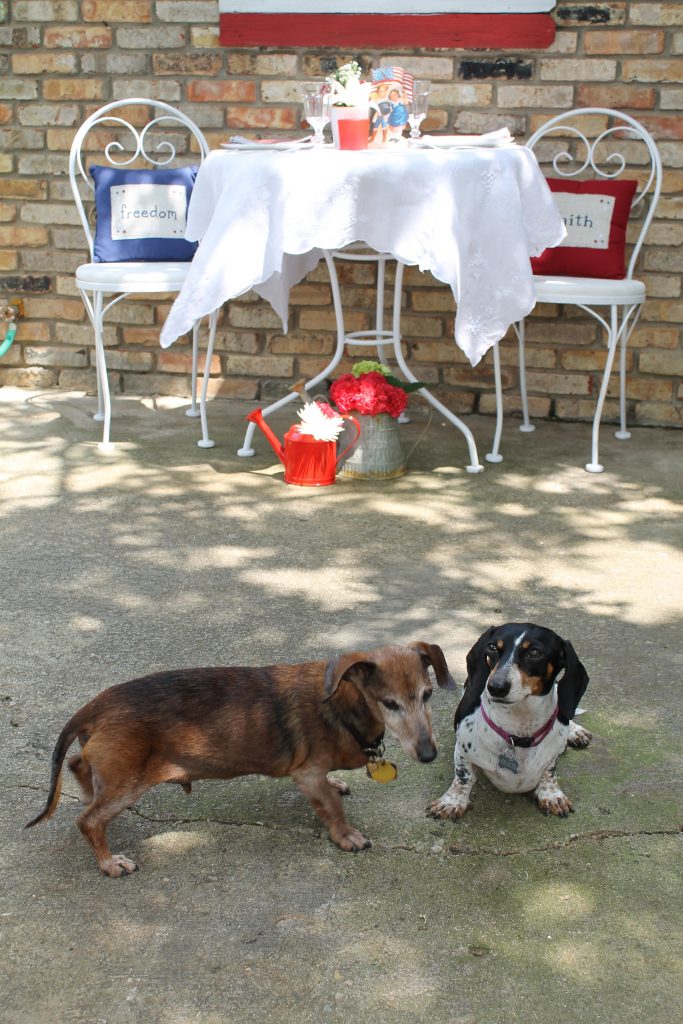 You can see other lovely patriotic vignettes by clicking on the links below.
You are invited to the Inlinkz link party!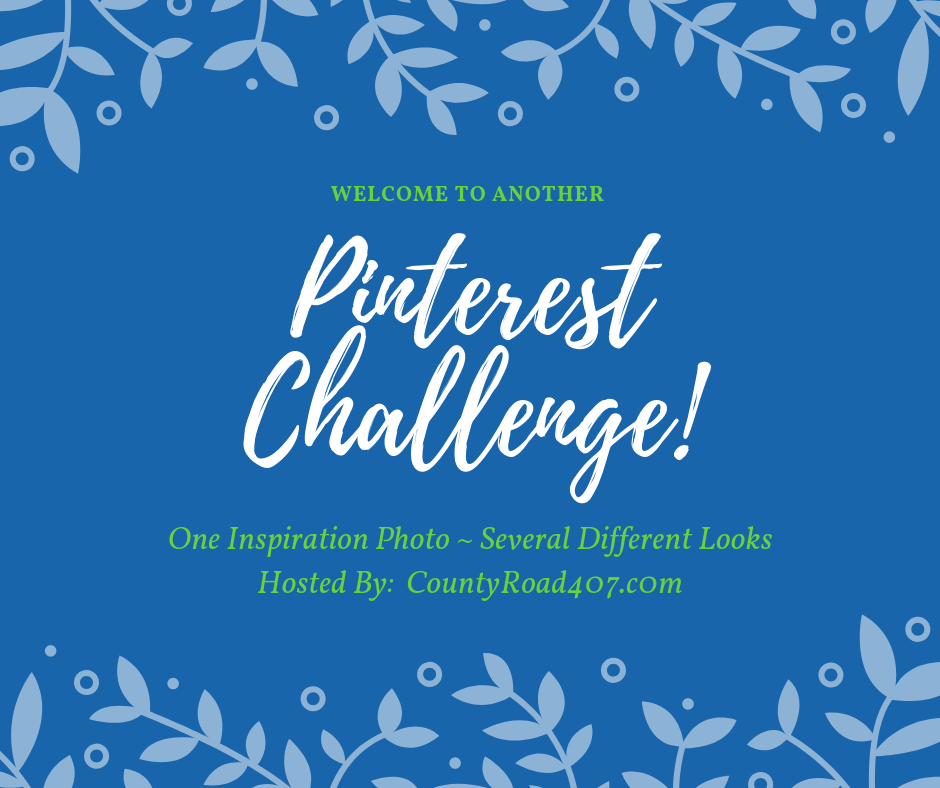 Up next on the tour is Christy from Our Southern Home. You will love her patriotic decor!
Laura