Today's decorating post is truly close to my heart and soul. I hope you will enjoy the Worthy Is The Lamb Easter Craft.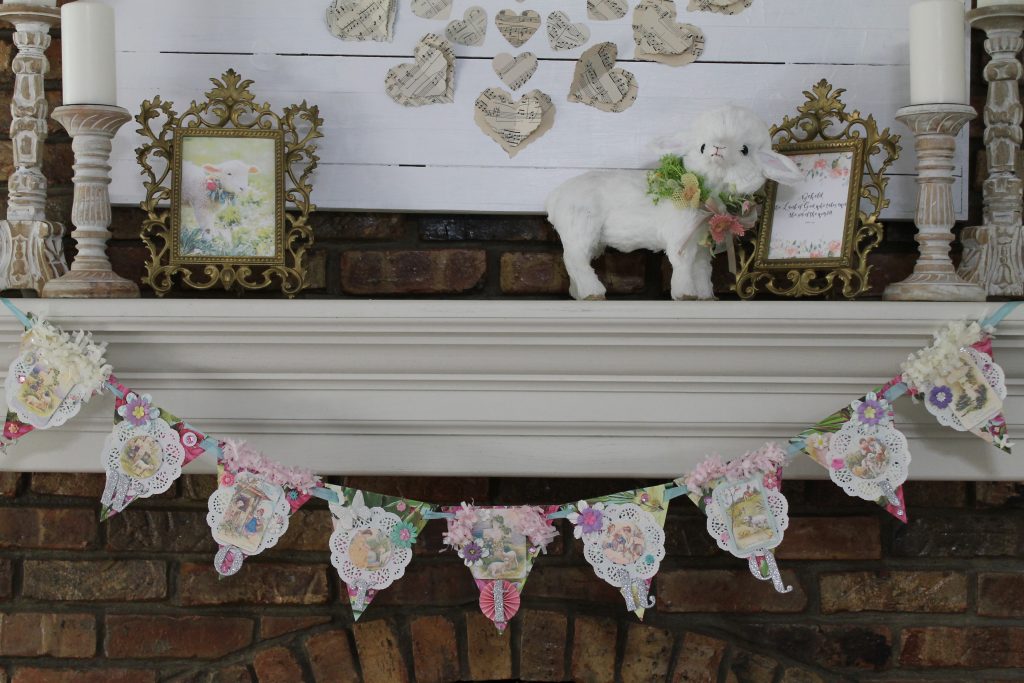 My laptop took its last breath over the weekend. Every bloggers worst nightmare. I apologize that I was unable to edit these photos. I am working on Mr. Decor's work computer which is very basic. I hope to have a new laptop with editing ability by the weekend.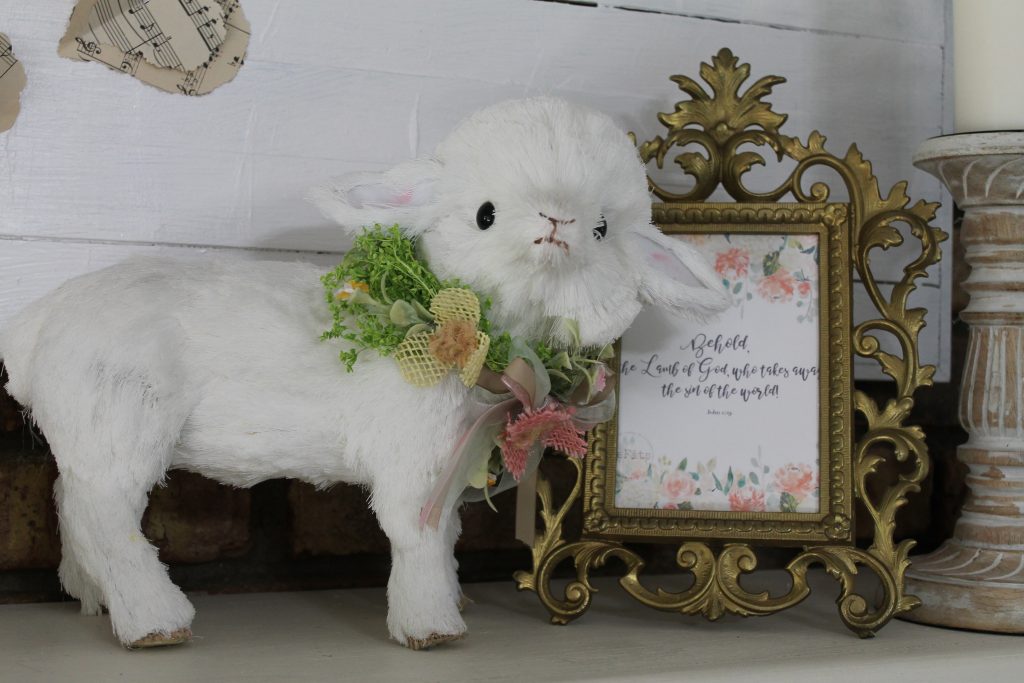 Worthy Is The Lamb Easter Craft
Welcome to the April edition of Ten on the 10th. Each month a group of bloggers creates a project under 10 dollars on the tenth of each month. Our theme for April is "Easter".  Thank you to French Ethereal for organizing! If you are coming over from Chasing Quaintness I offer a big, "Welcome!"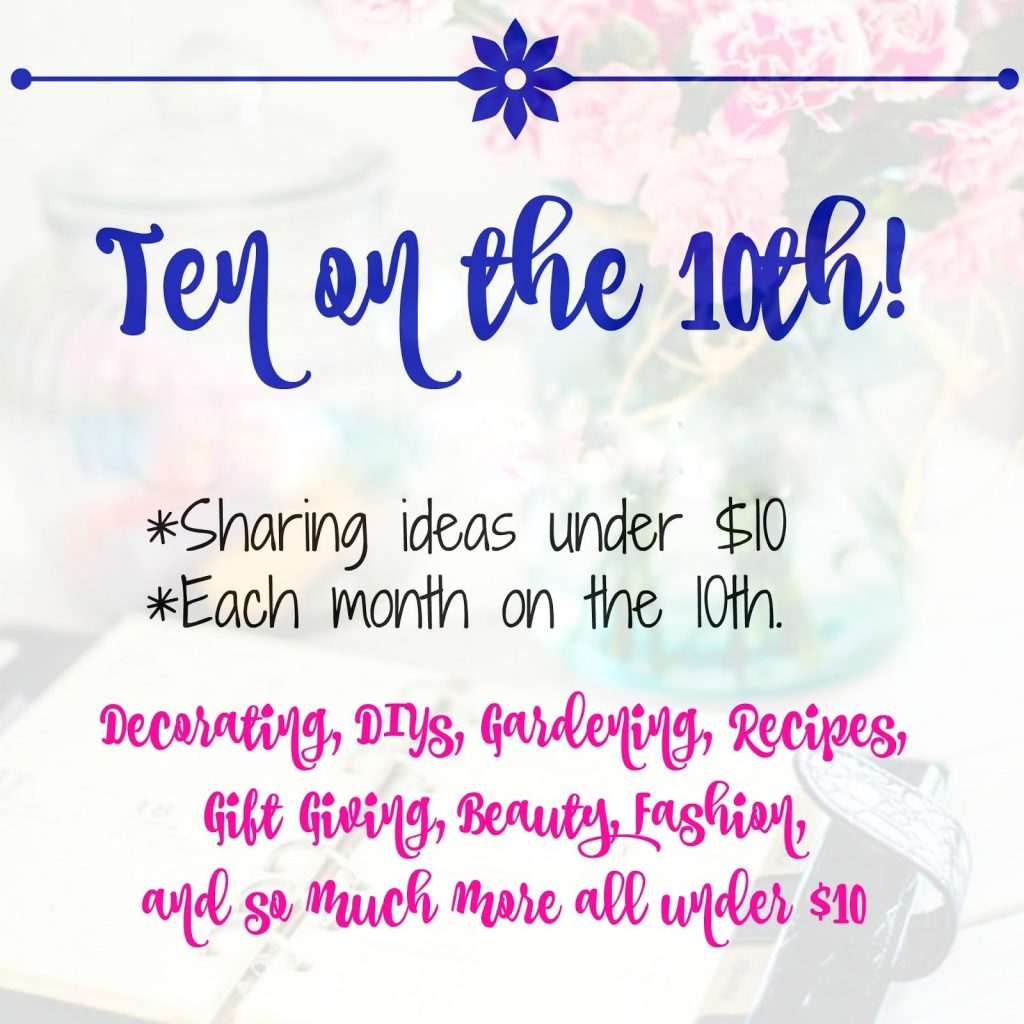 A few weeks ago at Ross I came across this broken lamb in the Easter decor aisle. He was marked down to $8. I loved his sweet face and his brokenness did not detour me from taking him to the register.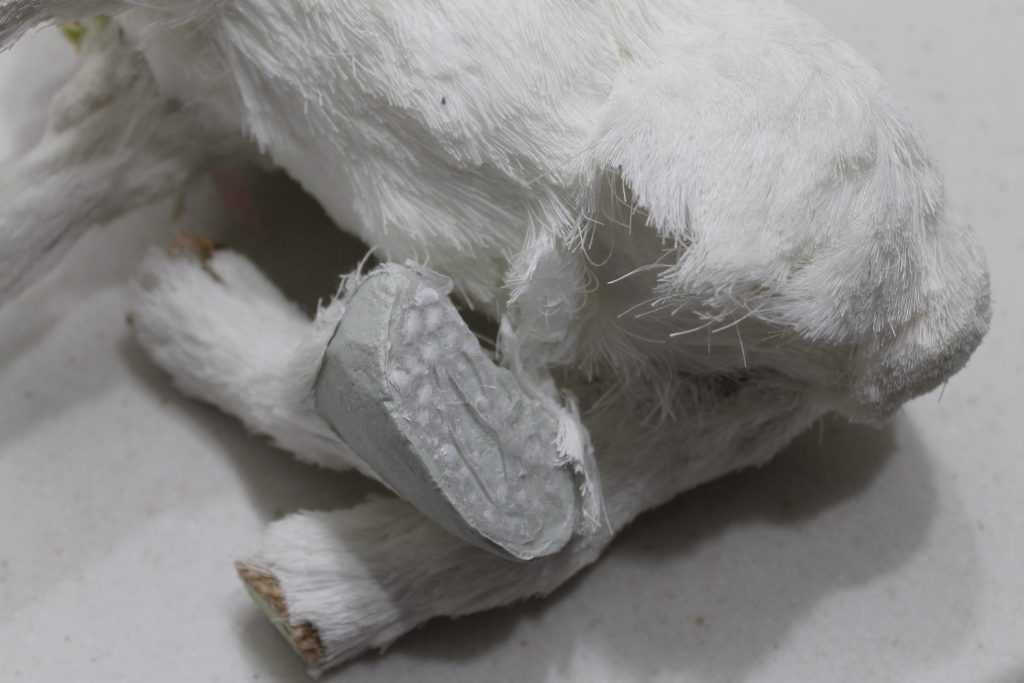 Indeed this sweet lamb reminded me of a favorite Psalm.
The lamb wanted to live on the mantel. I first surrounded him with a favorite Easter verse and lovely photograph.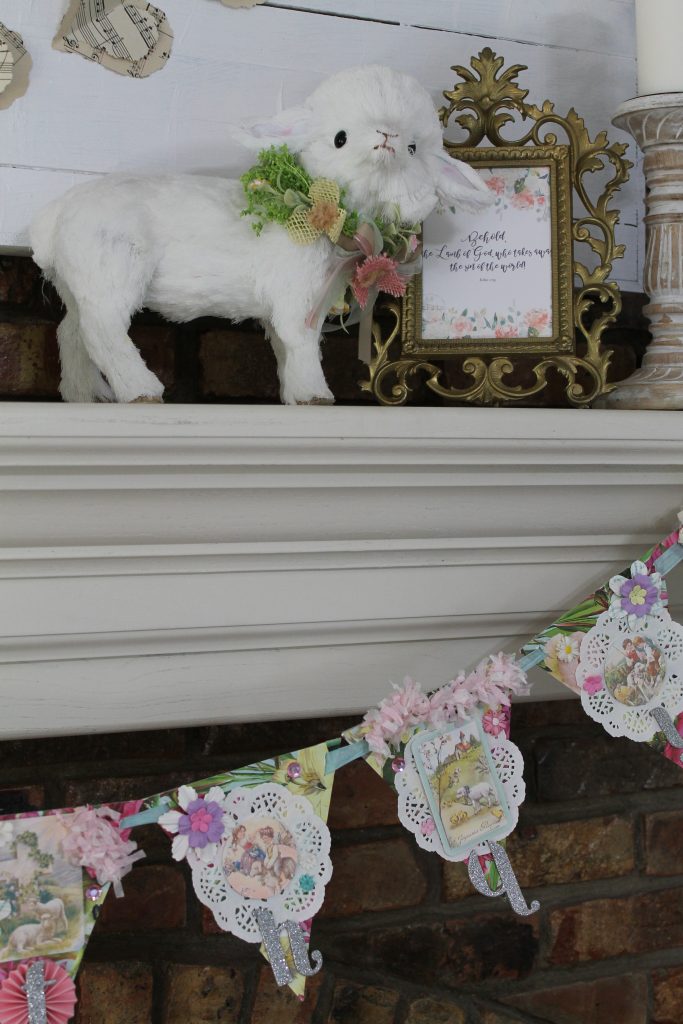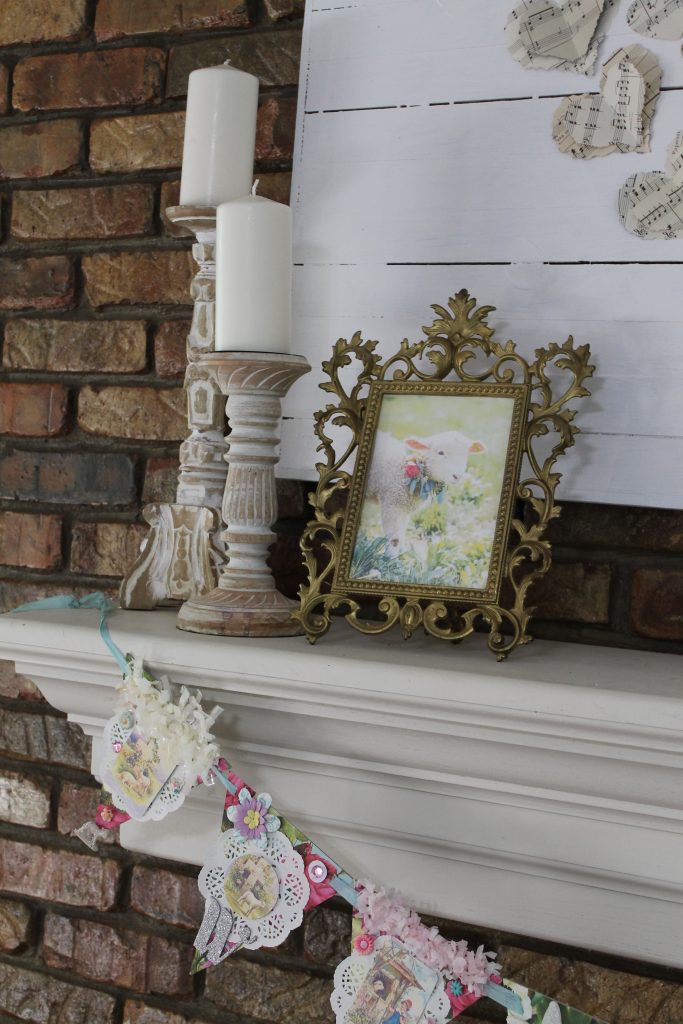 You can find the photograph HERE.
The artwork can be found HERE.
But the mantel needed something more. So I decided to create a banner. I had all the scraps and supplies on hand so it cost nothing to make it. Indeed the base of the banner was re-purposed from the Pop Up Shoppe Decor.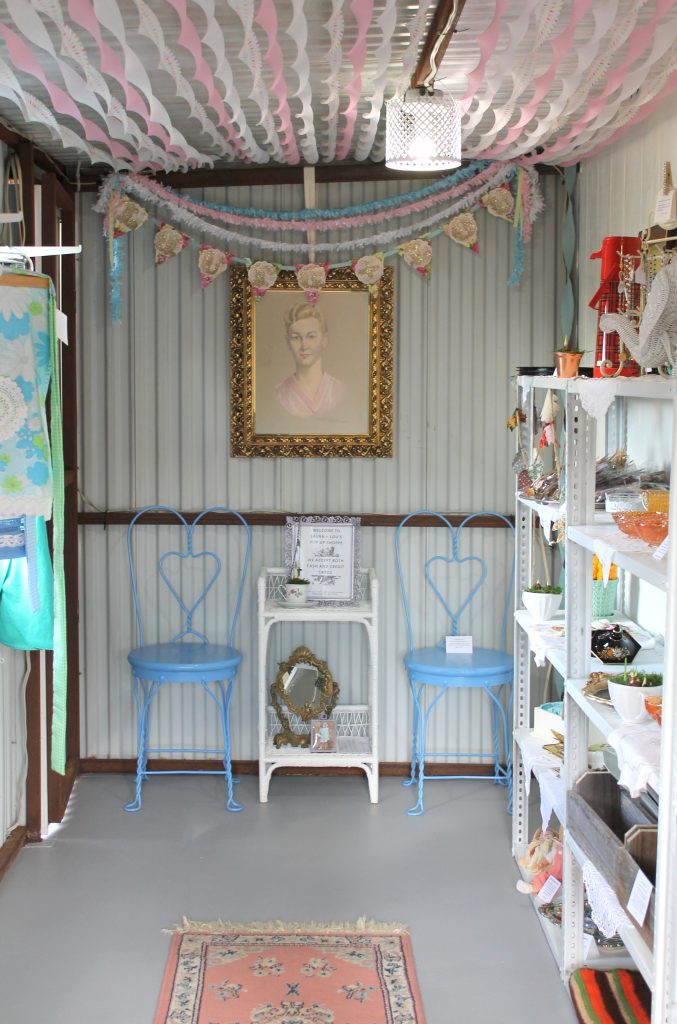 Supply List
To create a similar banner you will need:
Pennant shaped chipboard
Scrapbook paper
Vintage or antique images
Paper flowers
Rhinestone and/or plastic accents
White Glue
Hot Glue
Glitter
Ribbon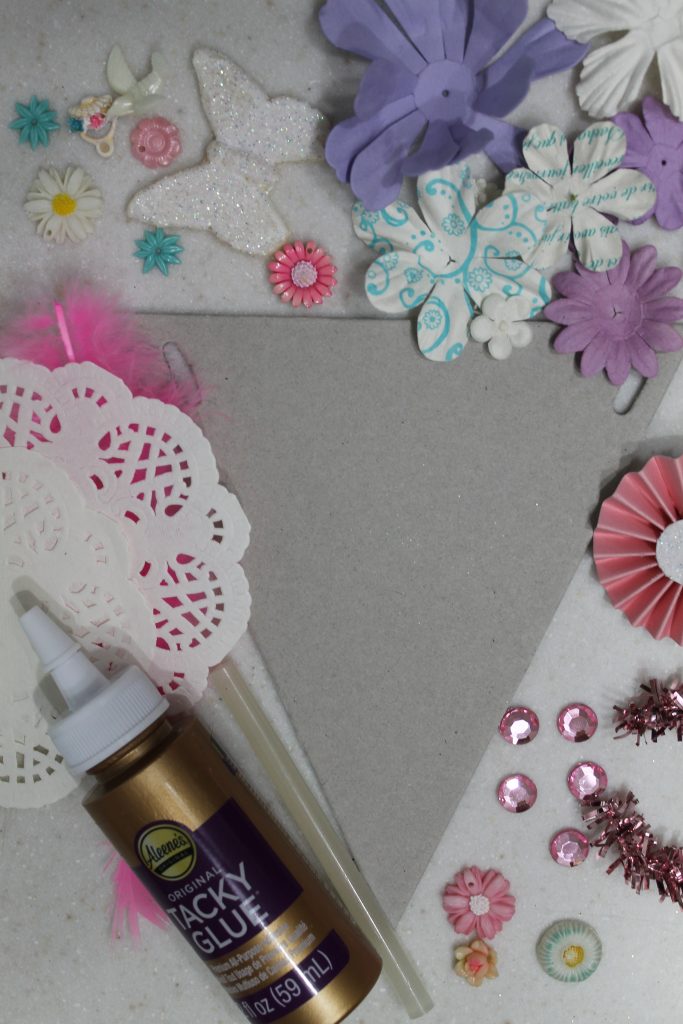 Step One
Cover the chipboard with scrapbook paper.
Glue on a small doily if desired.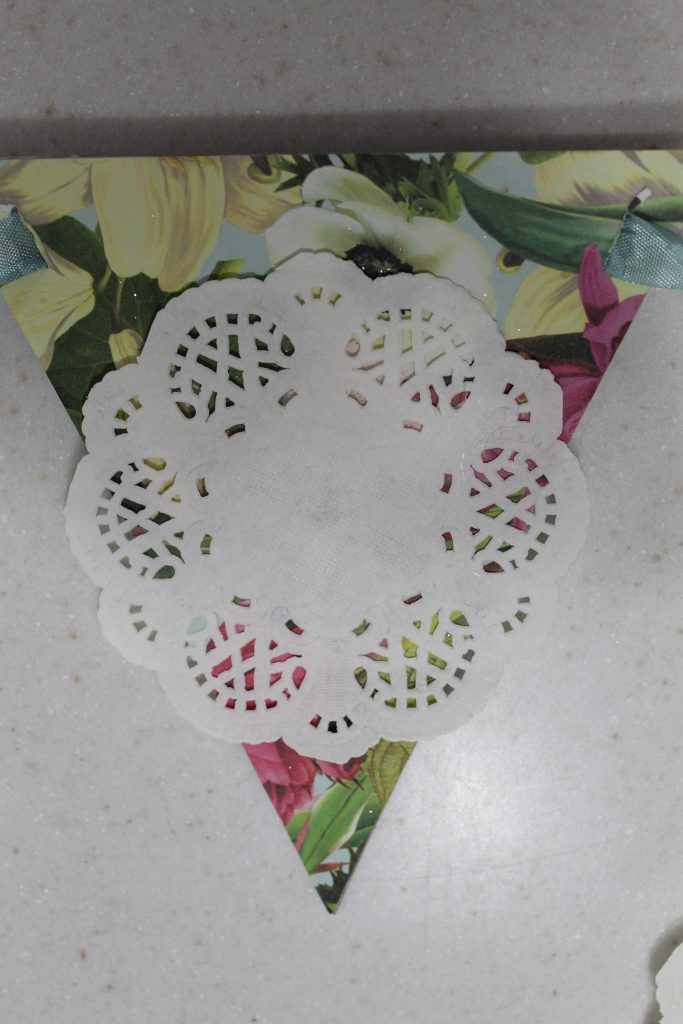 Step Two
Select a theme and print out the images. I looked for Victorian Easter artwork featuring lambs. They are posted to my Pinterest Easter board if you would like to create something similar. Attach the images and add a bit of fringe, ribbon or lace across the top.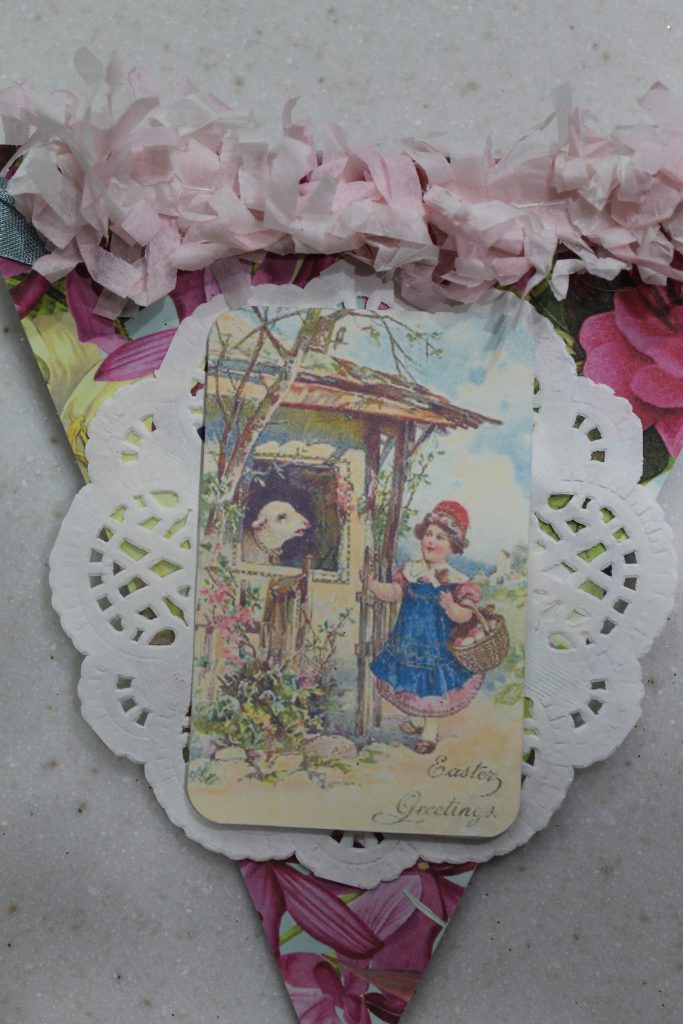 Step Three
Embellish to your hearts delight. I piled on paper flowers, plastic charms, rhinestones, and glittery chipboard letters that spelled out WORTHY.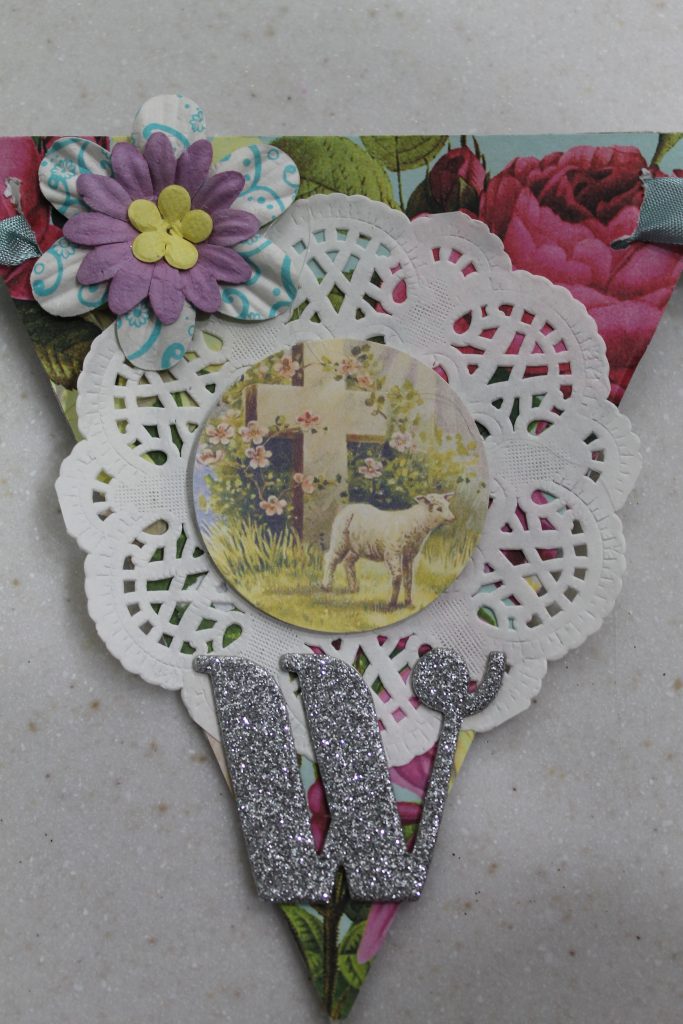 Step Four
Let the banner dry then hang on the mantle. I use 3M Command Strip Hooks to secure the ribbon.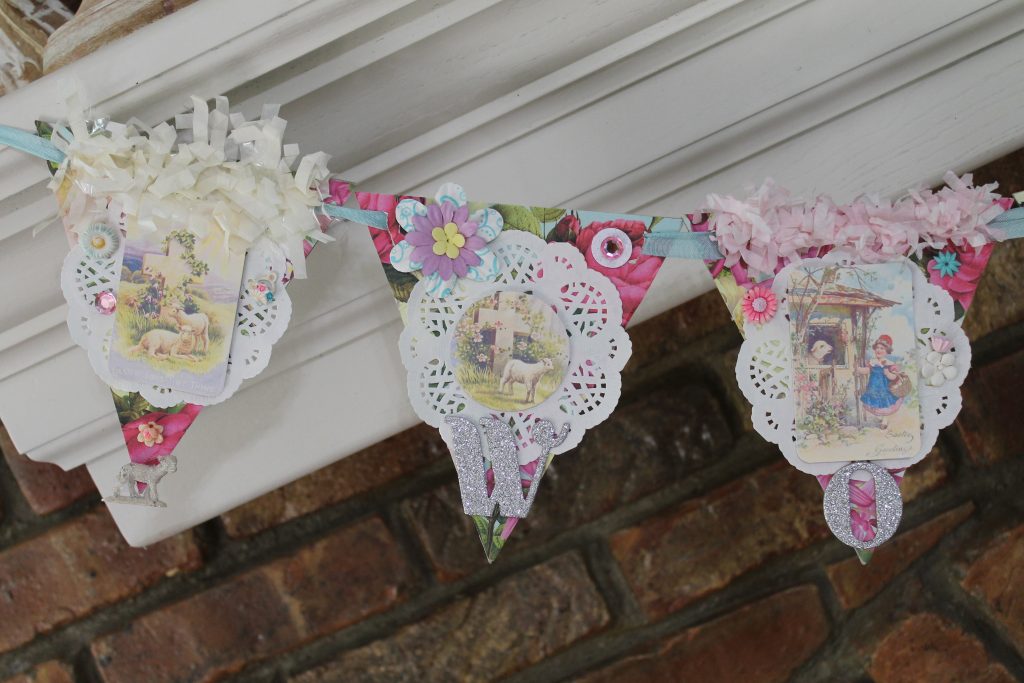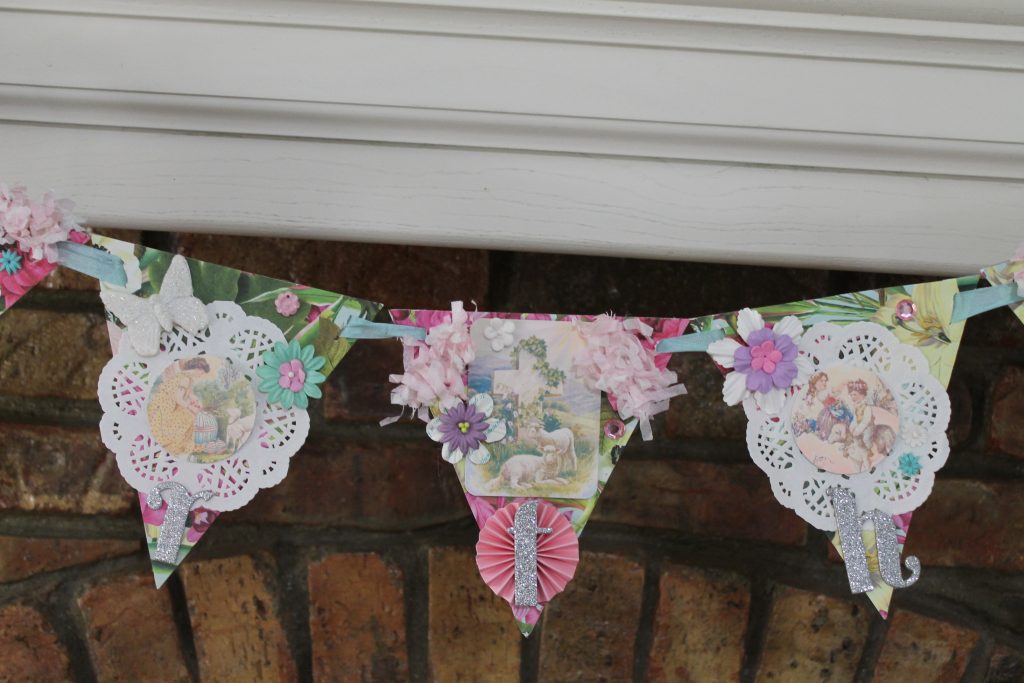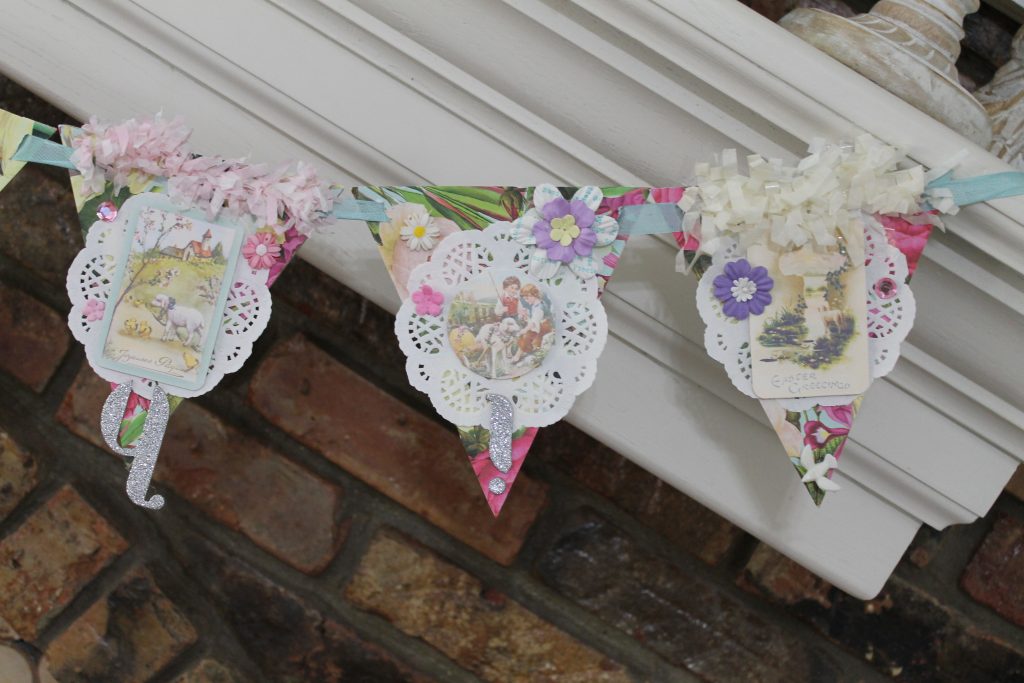 I hope you enjoyed this craft.
Next up is Follow the Yellow Brick Home. You'll adore Amber's Easter-themed kitchen.
I'll be back on Saturday.
Laura
For more fabulous Easter ideas please visit the other sites below.