We have had a tremendous week of rain so powerful it knocked the petals off many of our spring flowers. But today the sun is shining just in time for Saturday Smiles Beautiful Blooms.
If spring has not arrived yet in your neck of the woods perhaps you could create this lovely hoop bouquet.
Saturday Smiles Beautiful Blooms
The weather is perfect for a sweet spring lunch. I adore this one shared in the recent book, Pacific Natural: Simple Seasonal Entertaining by Jenni Kayne.
Beautiful Bluebells
This amazing woodland garden in England was 25 years in the making. It features English roses, camellia dell, herbaceous borders, and beautiful bluebells.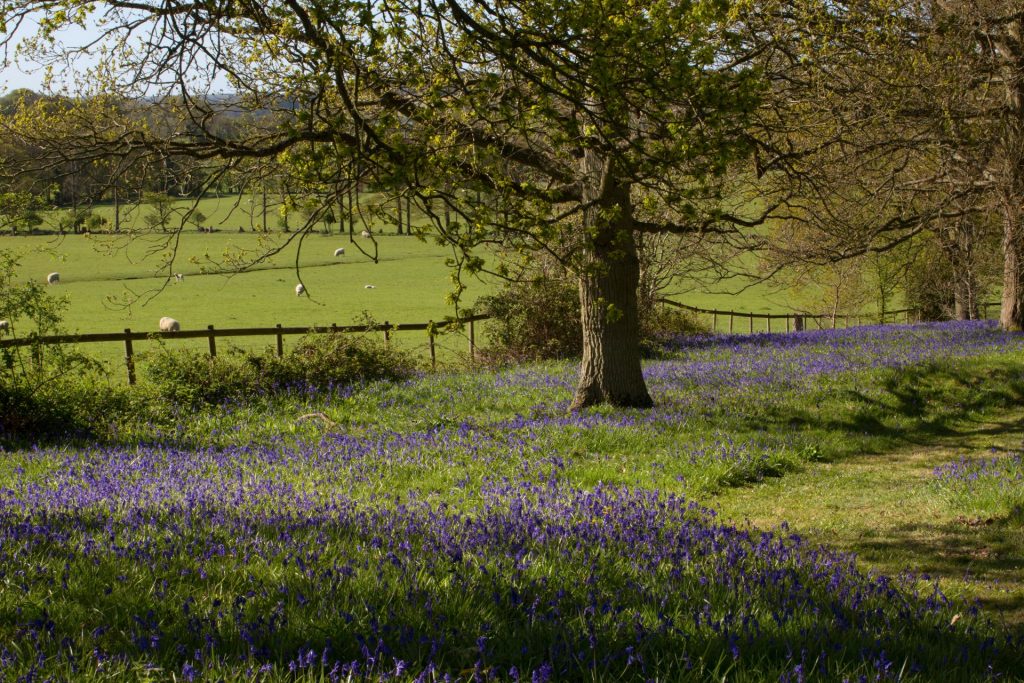 Truly Floral Real Estate Listing
My friend Amy shared this recent real estate listing. It may be someone's floral dream home.
The listing states:
One of a kind, artistic home with lots of great features.
Furniture is negotiable.
Historical Texans burial plot in the front yard.
Really Lovely RV Reno
The "before" pictures of this RV would have turned many away. But the "after" pictures of the RV Renovation are truly amazing.
This morning we are headed out to tour SMU. In the afternoon I will be attending the D/FW Costumers Guild's Spring Fantasy Picnic.
I'll be back next week with the costume I created for the picnic as well as kicking off a budget bathroom refresh series.
May you have Saturday Smiles,
Laura
You may also enjoy:
Pinterest Challenge Front Door Fun