Is there anything more perfect for spring than a Robins Egg Blue Easter Dress?
Robins Egg Blue Easter Dress
Here at Storybook Cottage Mr. and Mrs. Christopher Robin have been very busy.
It delights my heart to see such new life springing forth in our garden.
This dress also makes me smile.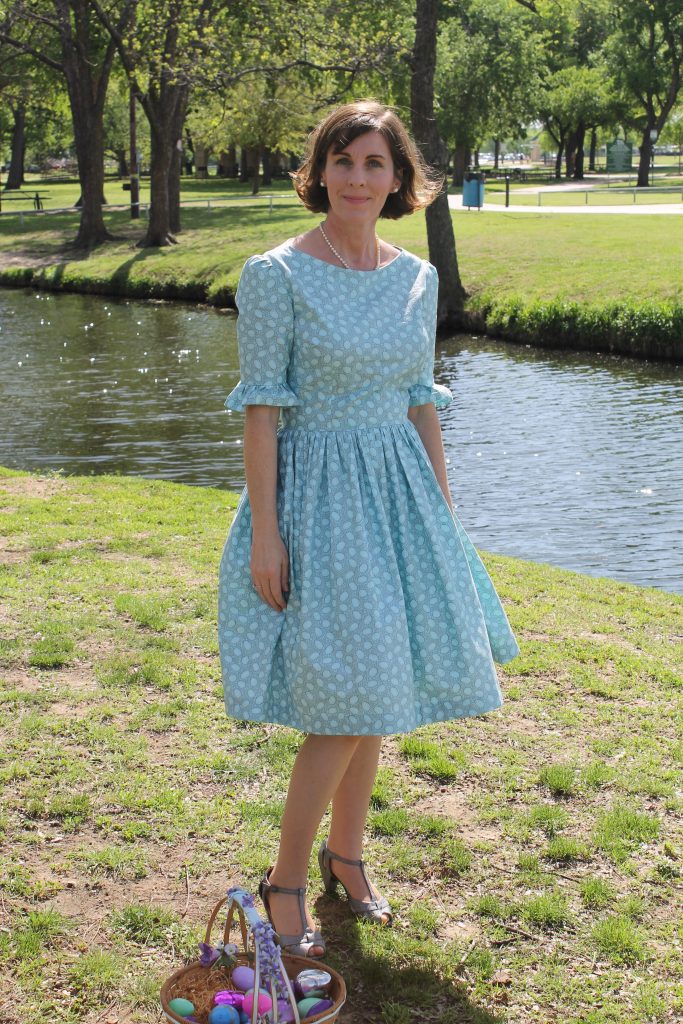 I adore the full skirt.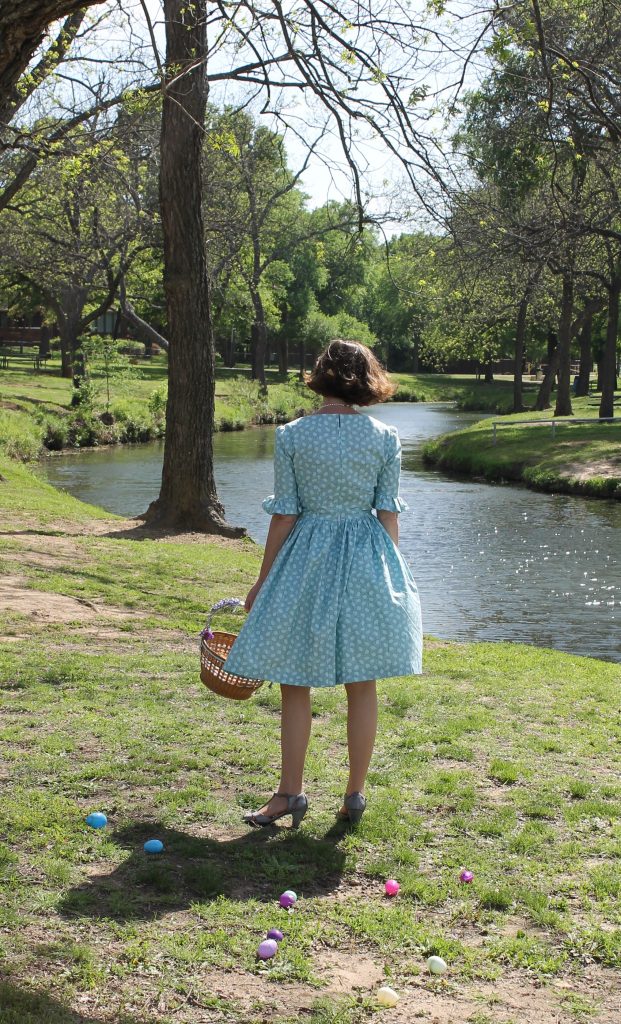 Simplicity 3782
This dress is made from a vintage pattern, Simplicity 3782, view two. It states that it is "Simple To Make" and indeed it went together very smoothly. I may even make version three for the summer in a polka dot print.
Everything Old Is New Again
I do love the sweet ruffled sleeves. Such a sleeve has been in vogue once again for the past two years. A true design style classic.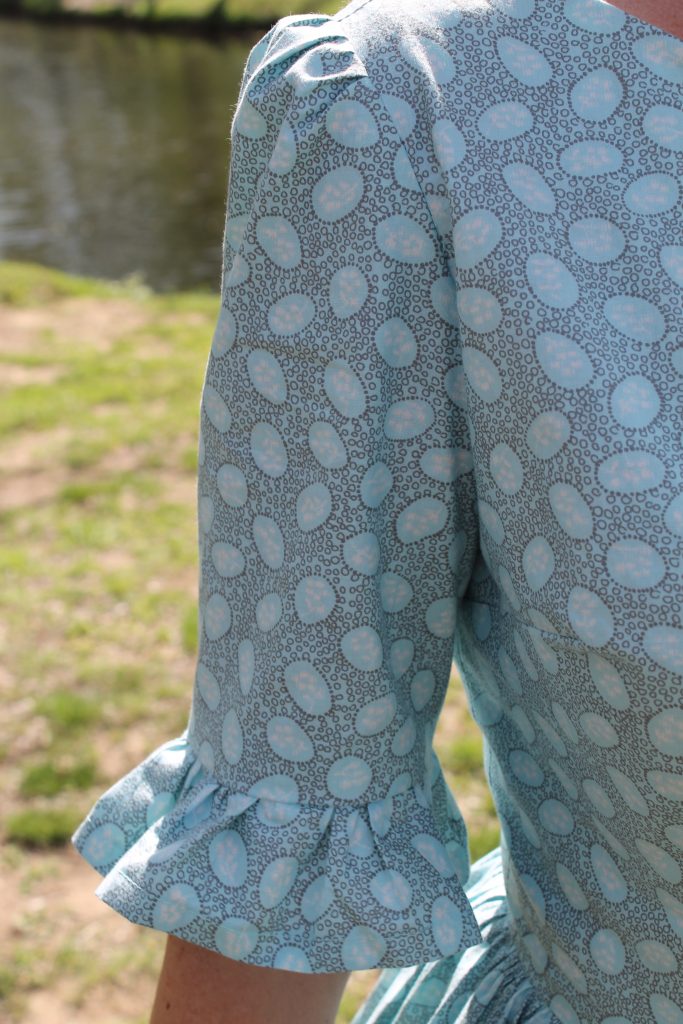 The fabric came from the vintage haul I found recently at an estate sale. It is a lovely cotton sateen that is a dream to sew and wear. The design reminded me of little eggs. Perfect for an Easter dress!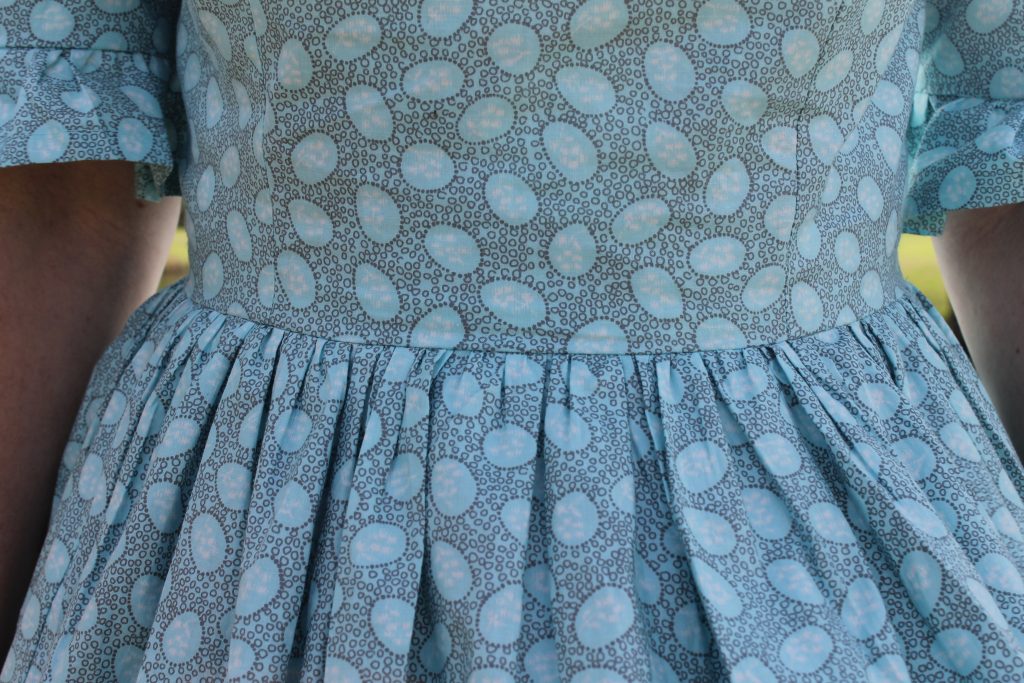 Sweet Guy and I took the photos at our local park on a glorious sunny day.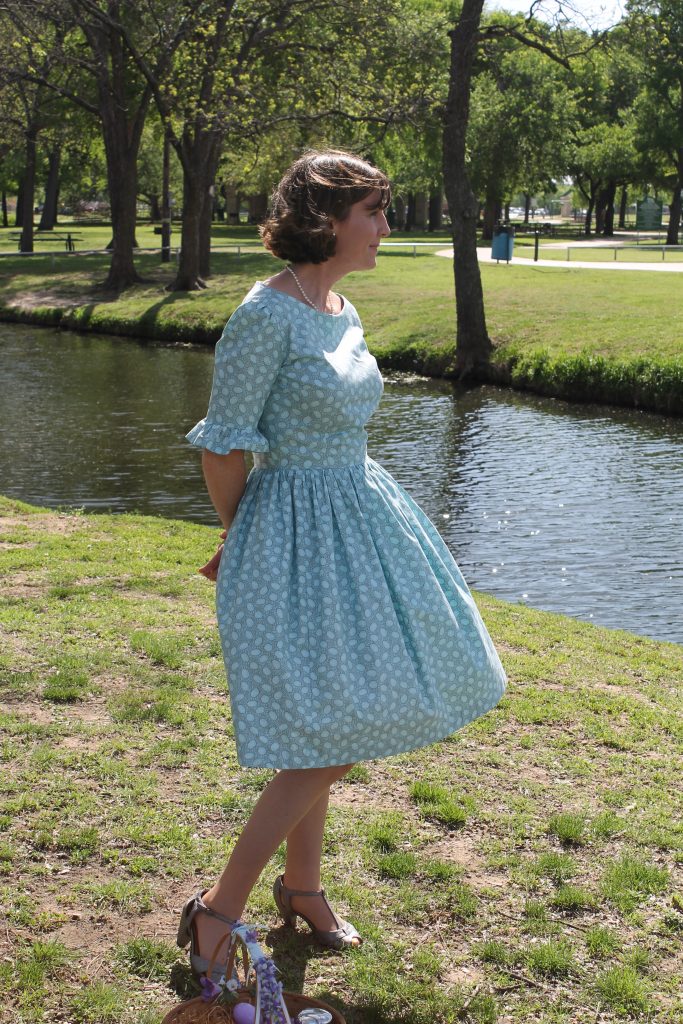 It was a bit windy though.
(You can find similar crinoline petticoats HERE.)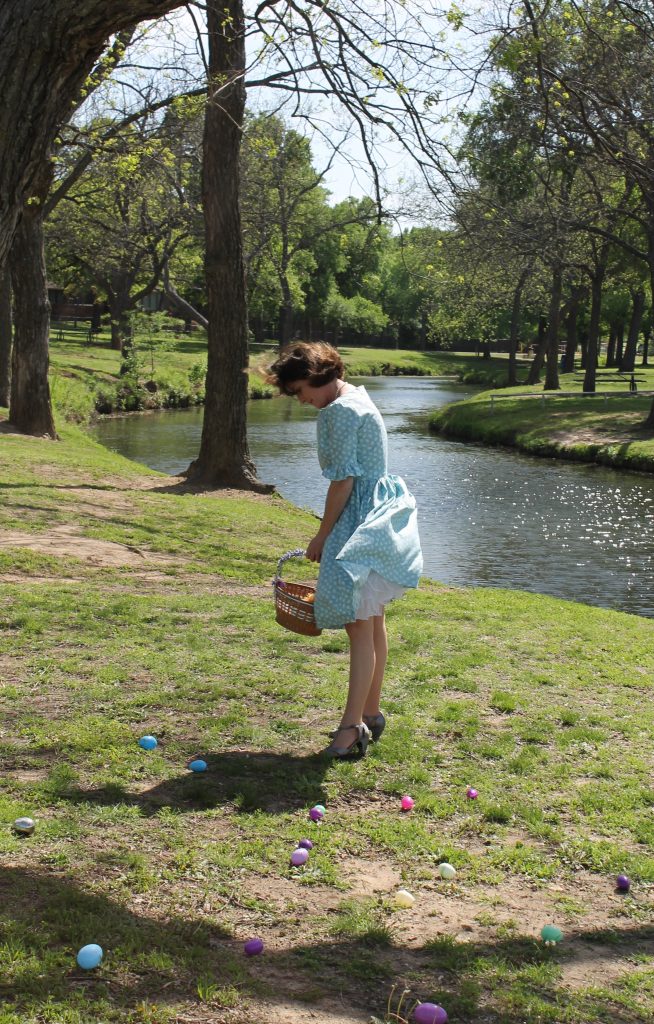 Suprise!
Indeed when I bent over to gather up the eggs a big gust of wind surprised me.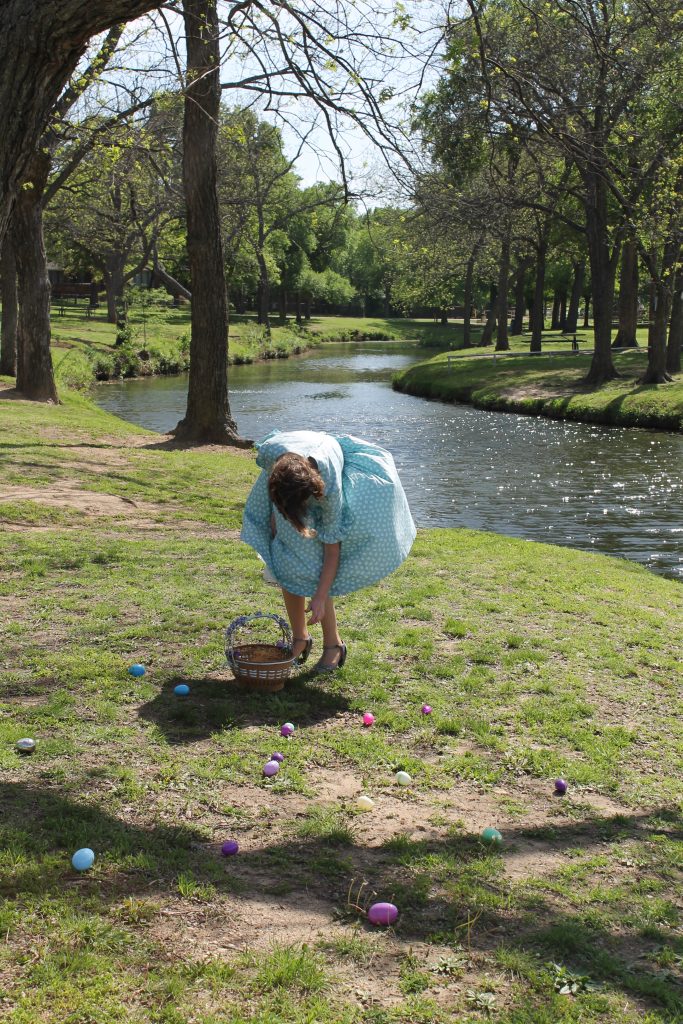 I popped right up and Sweet Guy caught the moment on film perfectly.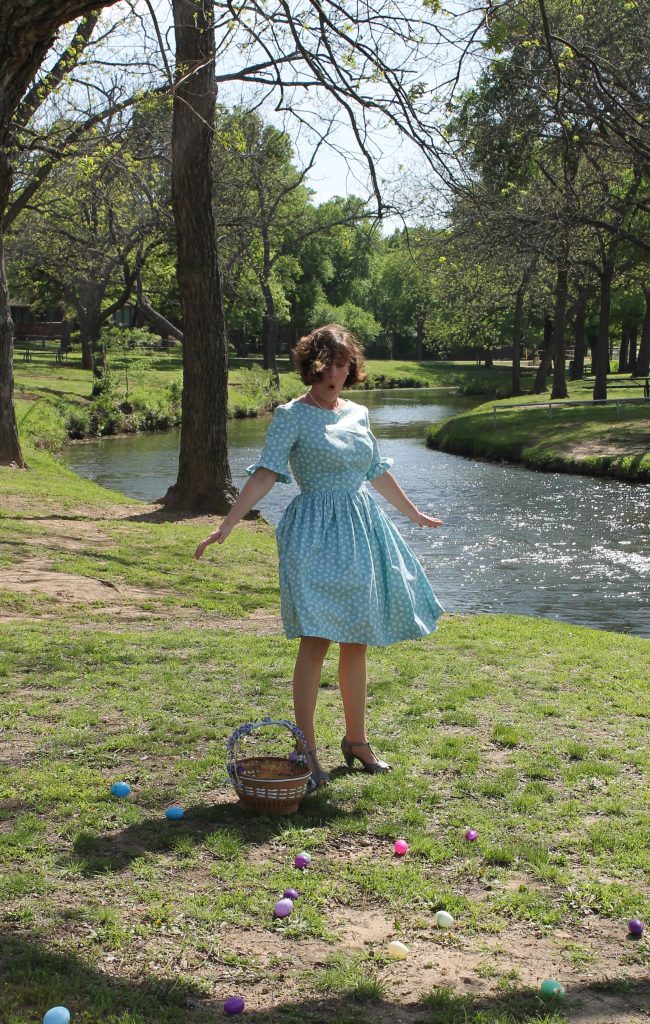 I hope your Monday is full of smiles.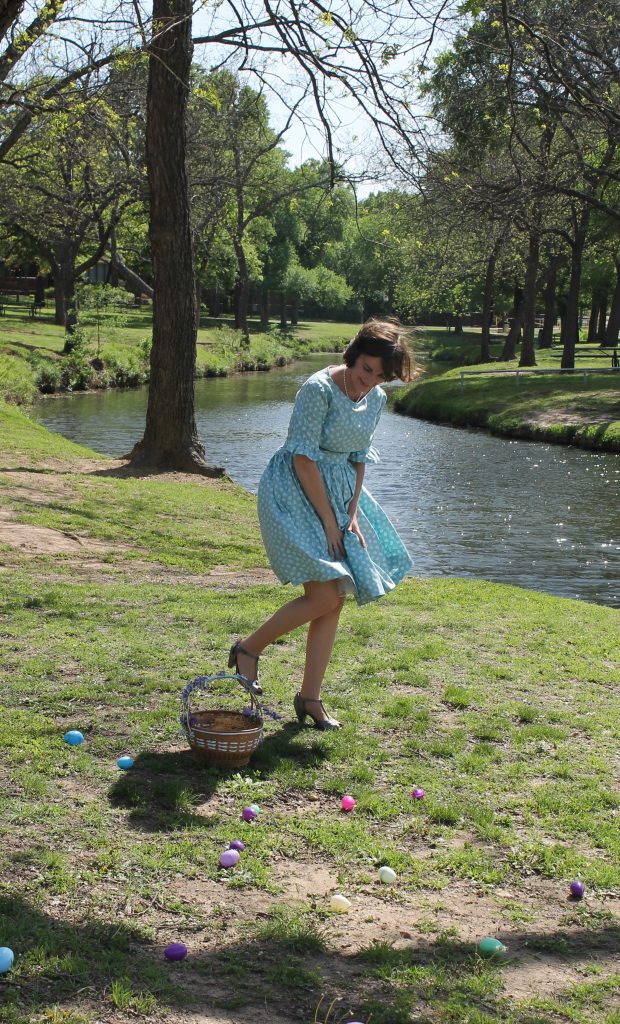 See you Wednesday with fun Easter ideas.
Laura