Welcome to the April Pinterest Challenge Front Door Fun. This monthly event is hosted by Cindy of County Road 407.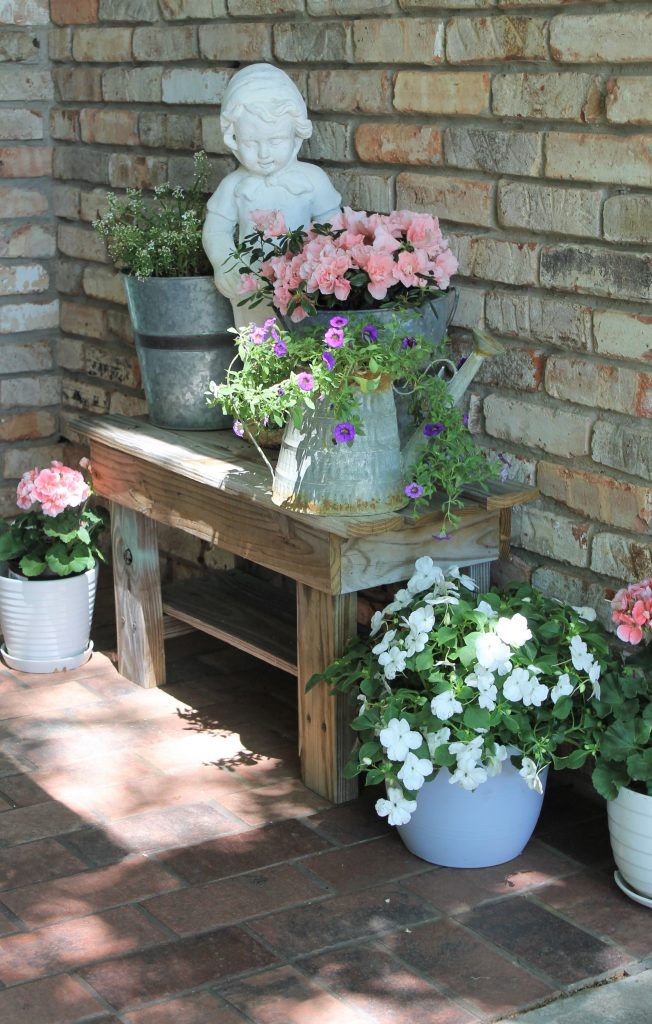 April Pinterest Challenge Front Door Fun
This month's challenge was inspired by a front door arrangement by Tracy's Trinkets.
The arrangement features:
A metal container
Leaves and twigs
White hydrangeas
Green sneeze balls (A name given by my children years ago. Smile.)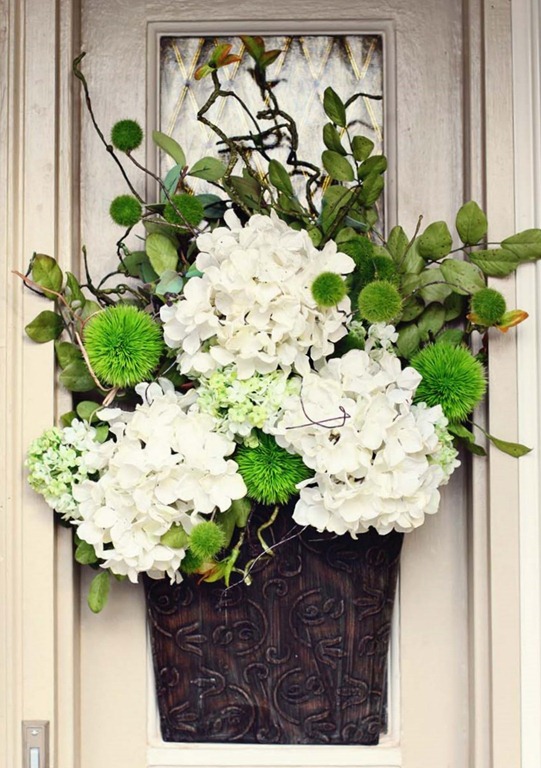 I loved this arrangement as the design works so well with my front door which features an oval-shaped glass window.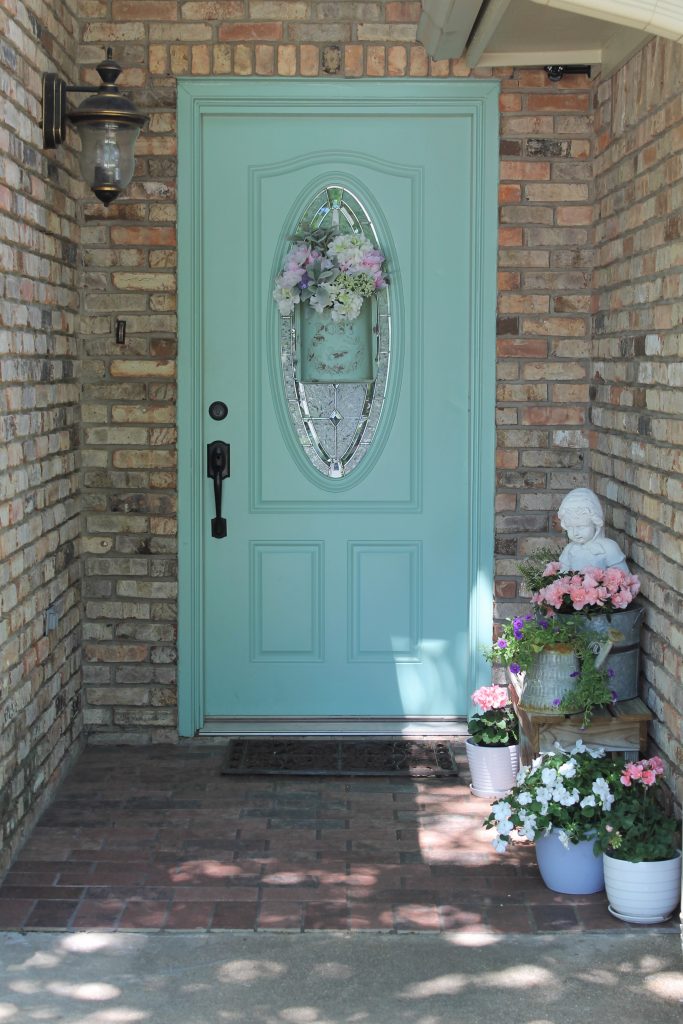 Creating The Arrangement
I do have a darker metal container that is similar to the one in the inspiration photo. But since it is spring I decided to use a soft mint vintage-inspired post box. I have shared the metal box previously in Front Door Valentine Decor.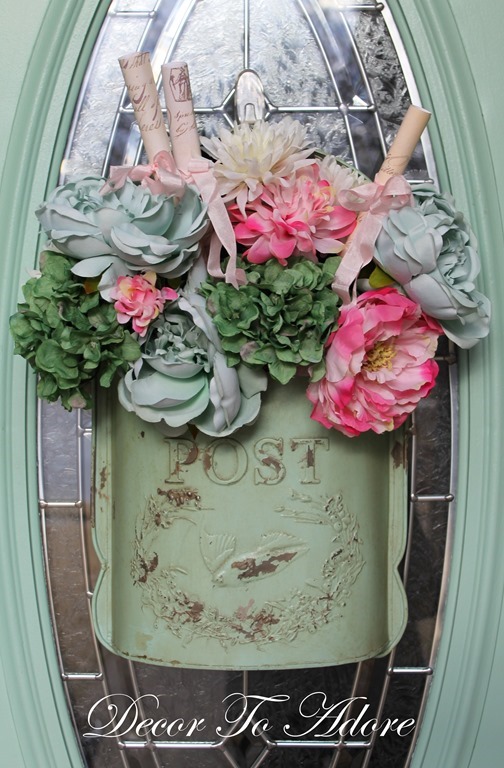 Wanting a flower refresh I found four faux floral picks at the Dollar Store.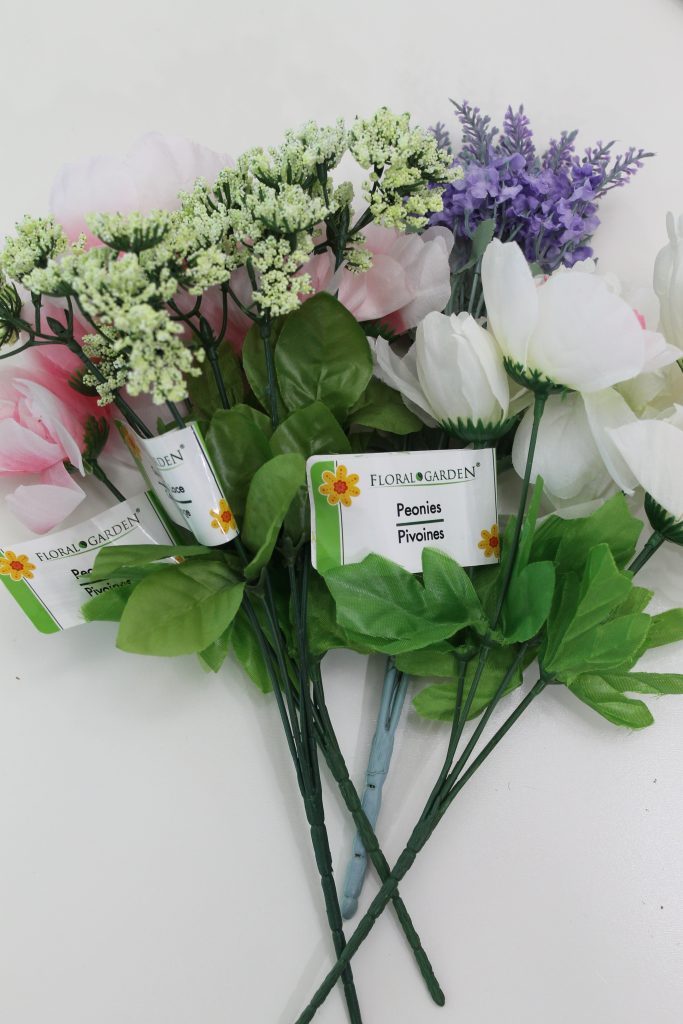 The kelly green leaves on the peony pick clashed with the soft green shades I was seeking.
A Quick Fix
This required a simple quick fix. The bloom pops right off and the leaves can slide right up and away.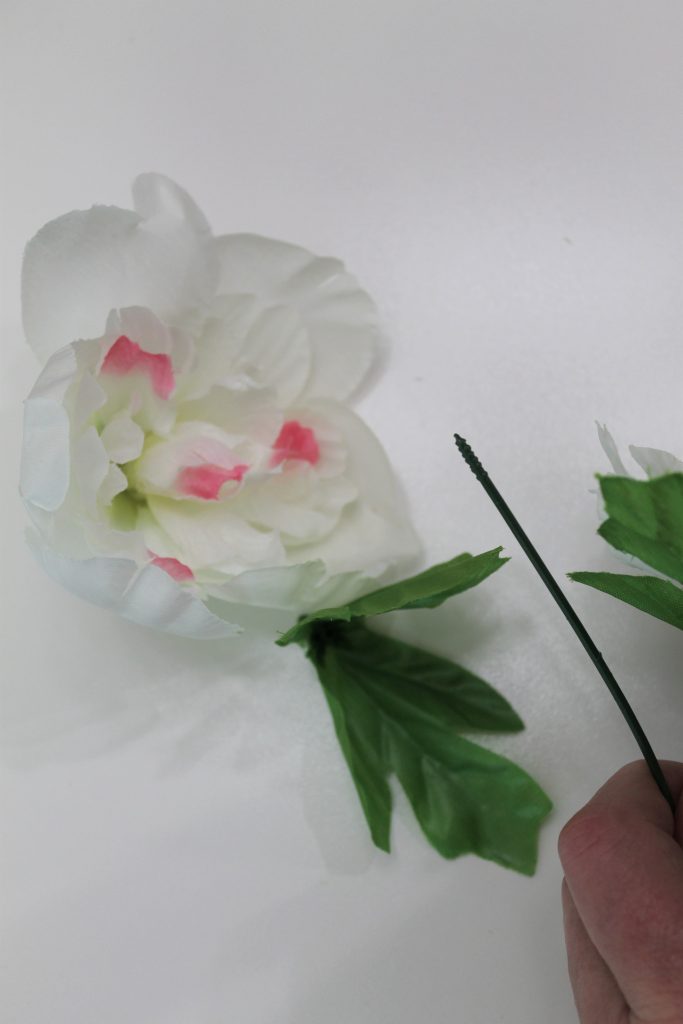 Much better!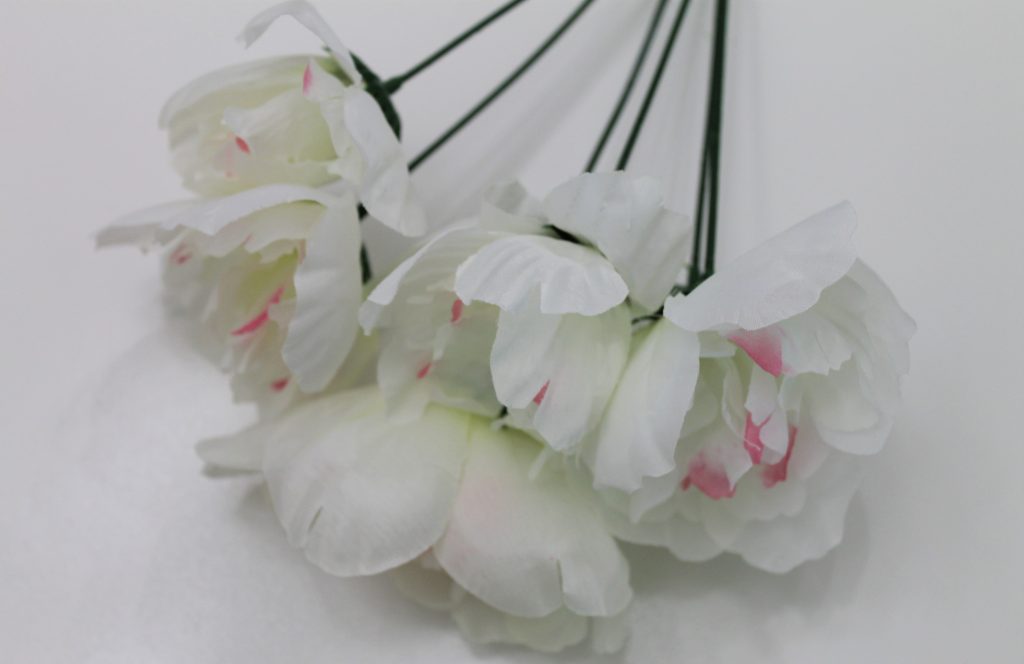 I like to create the arrangement right where it will hang. This saves from creating a big mess indoors too.
Begin with a base of leaves.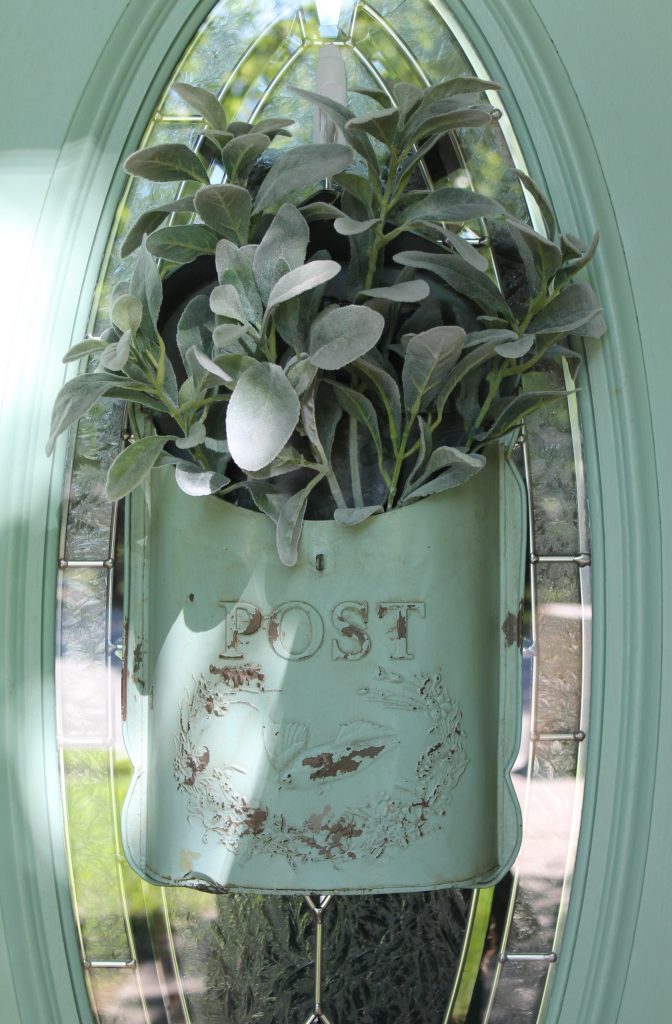 Then add in the floral picks one by one.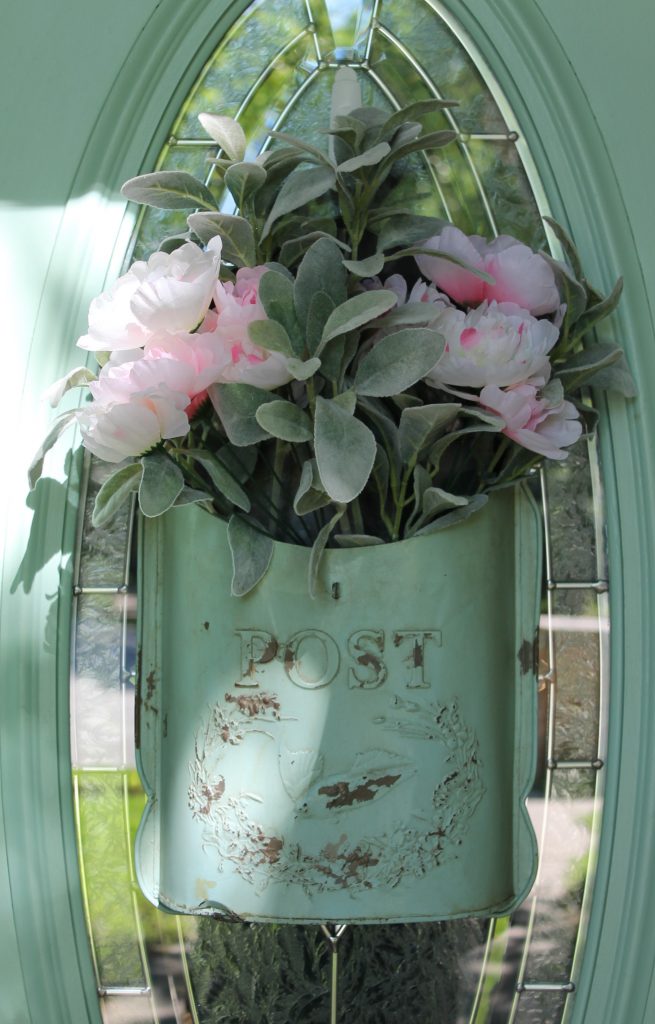 Pops of lavender and soft yellow is a soft focus. Three white hydrangeas are a nod to the original inspiration image.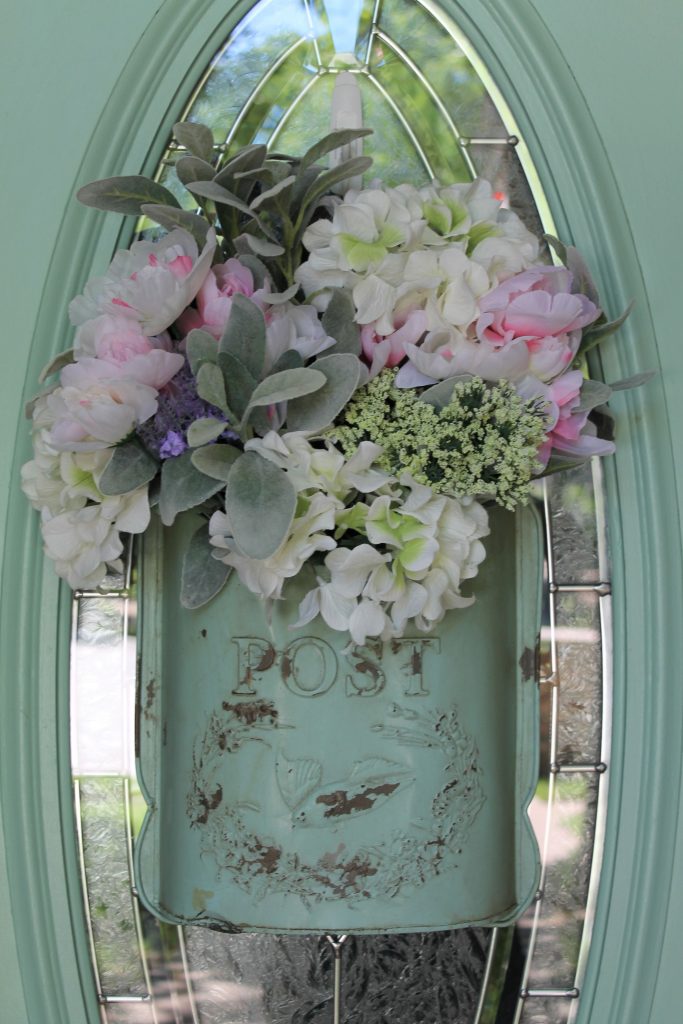 On the front porch, the colors are continued in a springtime vignette. They include soft pink azaleas and geraniums, purple petunias and white candytuft.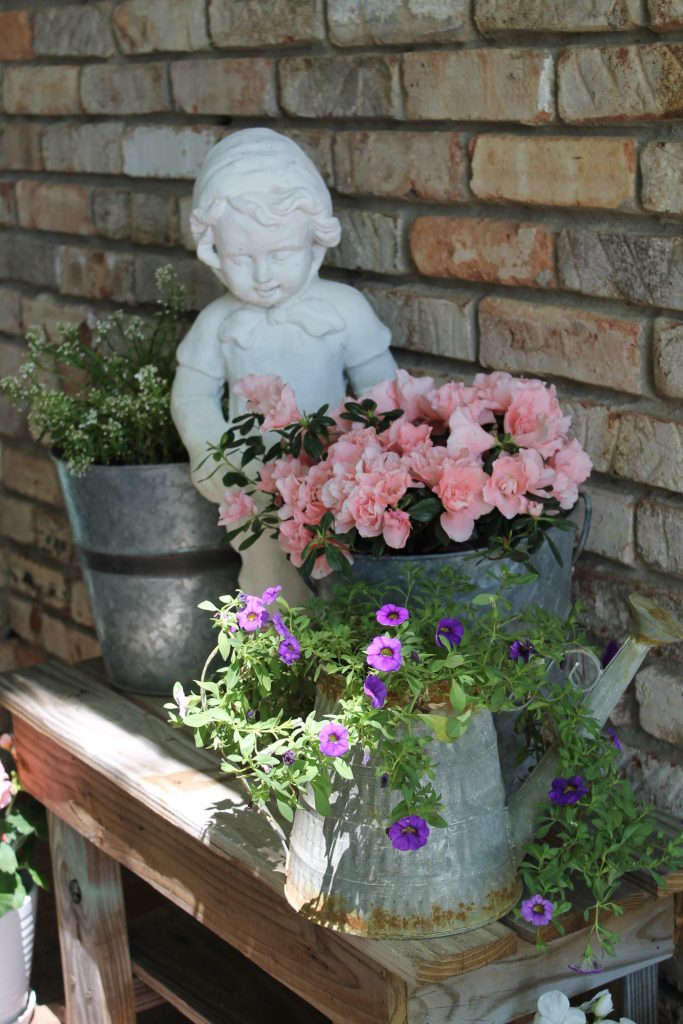 Throughout the yard, there is a celebration of spring in similar shades.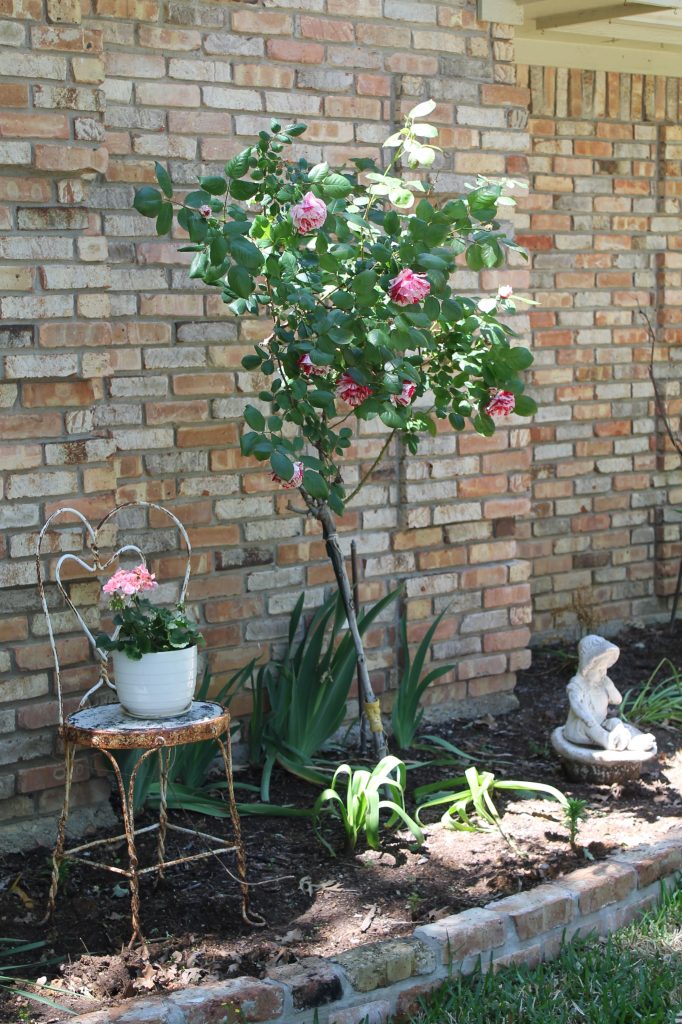 The blooms on the peppermint rose tree are a touch of happy.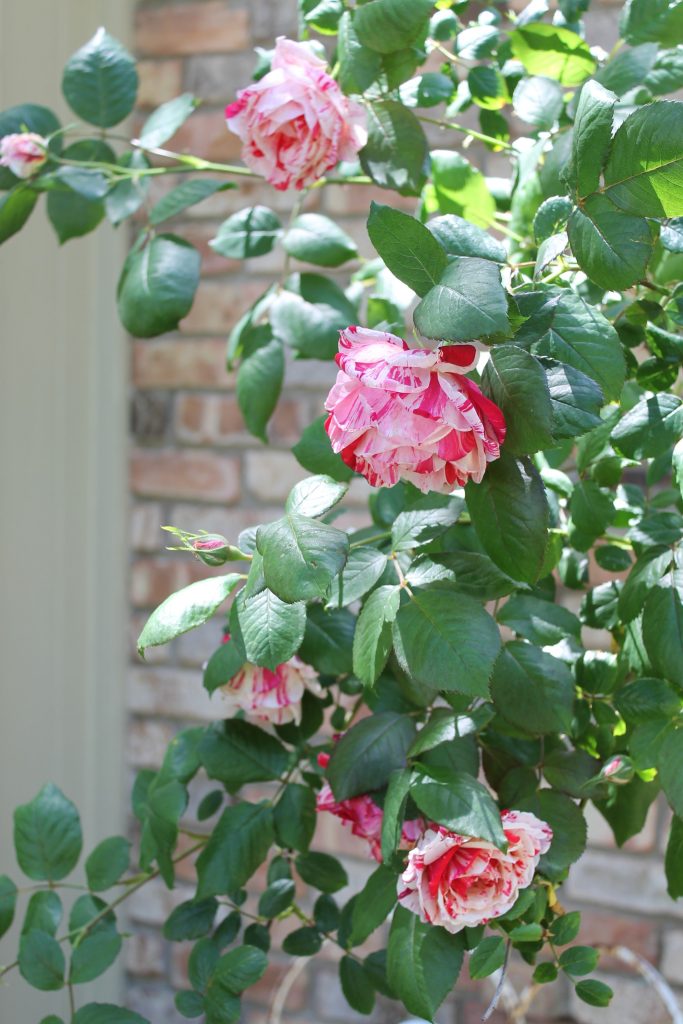 The lavender bearded irises are like gentle grandfathers in the garden.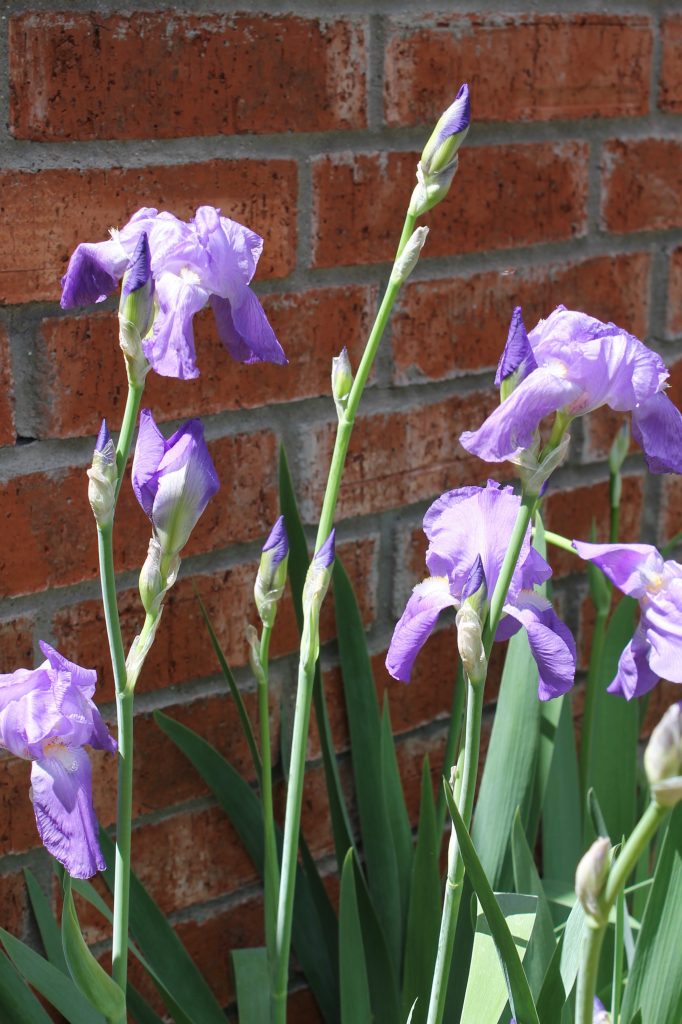 You can see other lovely front door creations by clicking on the links below.
County Road 407 – Follow the Yellow Brick Home – Our Southern Home – Decor To Adore
Bluesky At Home – Art And Sand – Stilettos And Shiplap – Sweet Pea
Decorate And More With Tip – French Ethereal – Let's Add Sprinkles
Le Cultivateur – Lora Bloomquist – A Heart Filled Home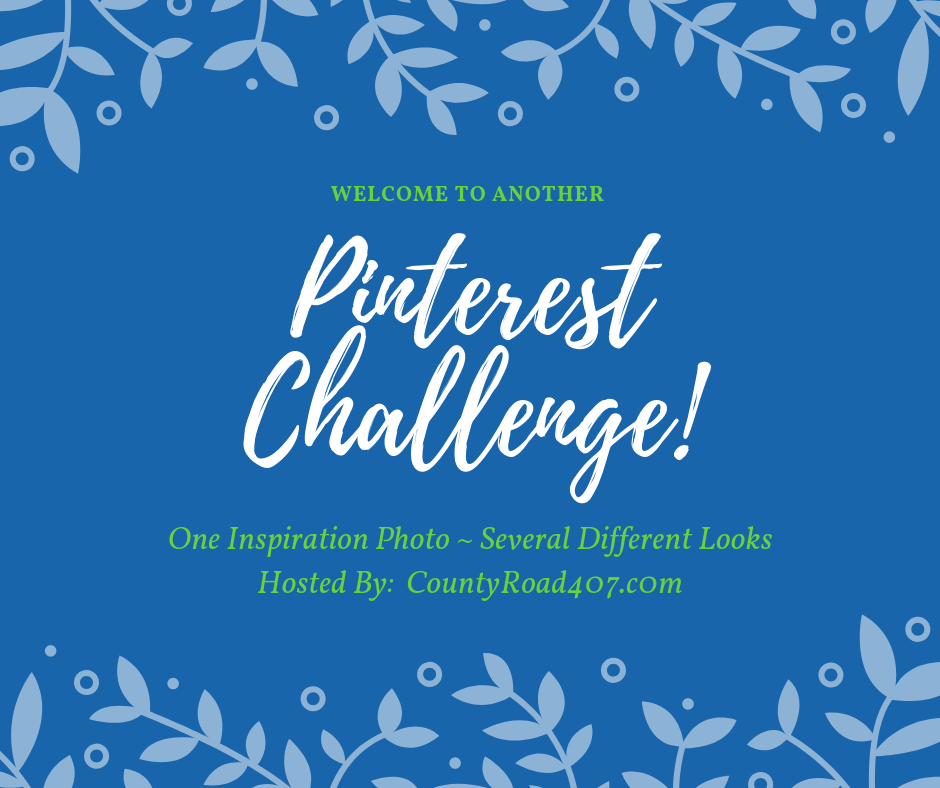 We are in the initial stages of our master bath remodel. Posting will be sporadic during this busy time.
I will definitely be back on Saturday.
Laura