Happy Good Friday! For the breakfast nook at Storybook Cottage, I wanted to create a lighthearted tablescape to celebrate the holiday. This post will cover how to create An EGGcellent Easter Table.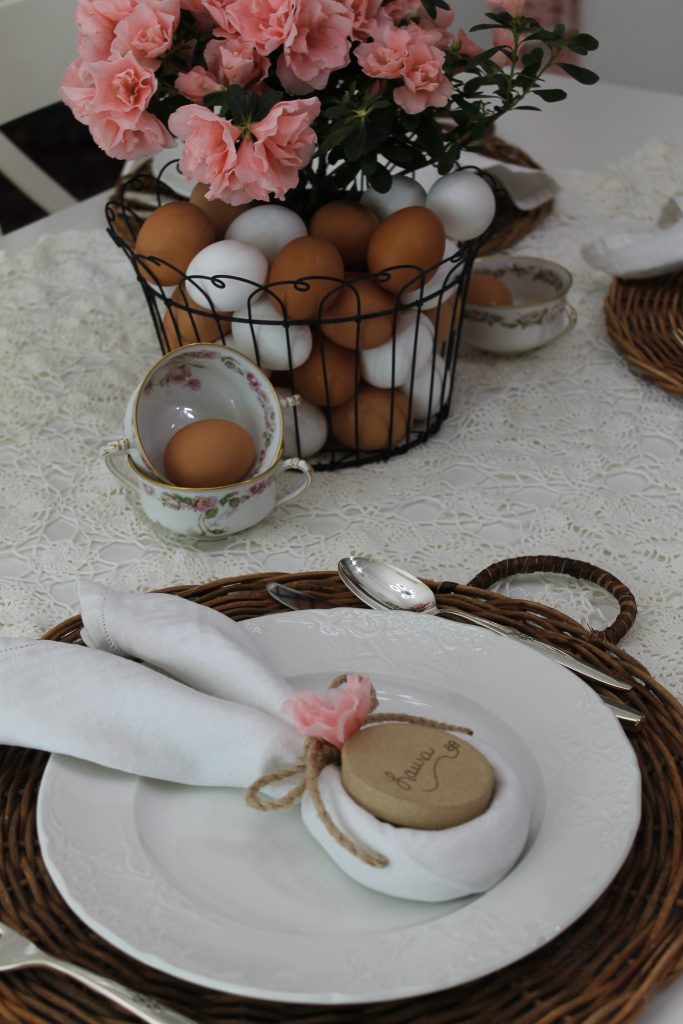 An EGGcellent Easter Table
This tablescape was one of the easiest and economical designs that I have ever created!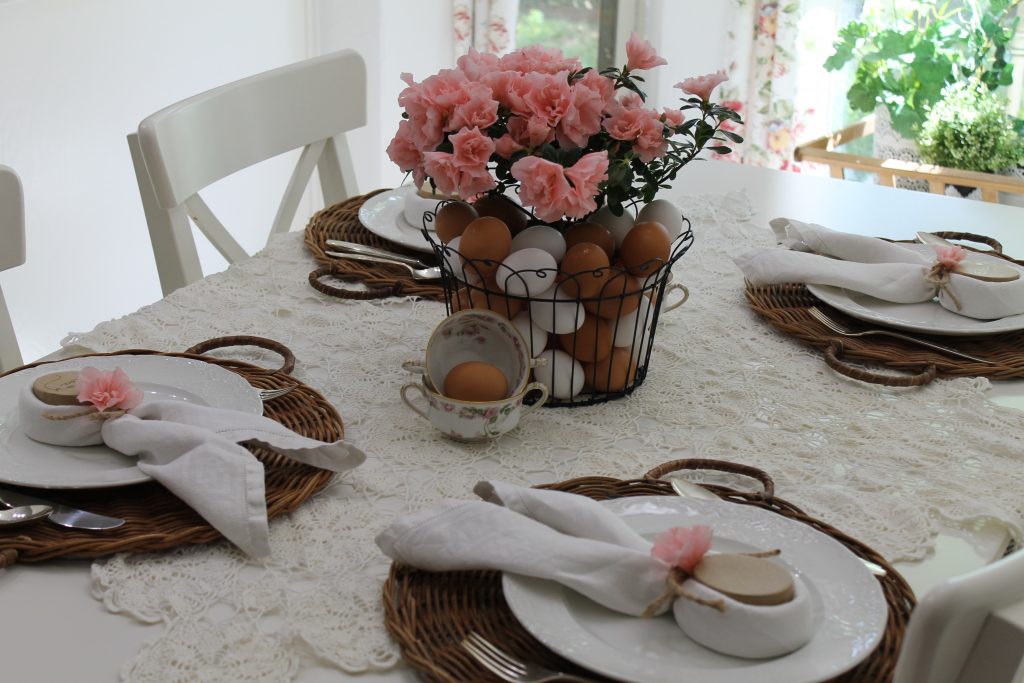 On Wednesday's post, I shared several inspiring Easter ideas.
They included this centerpiece.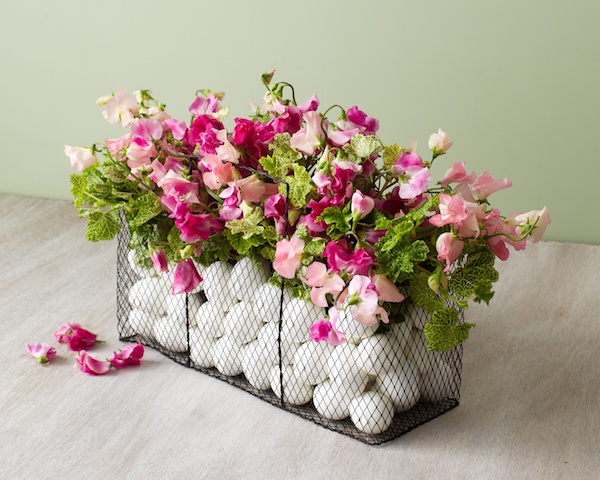 As well as this place setting.
The Centerpiece
For the centerpiece you will need:
A wire basket (any size or shape)
Eggs to fill the basket (real or faux)
A potted plant or vase of flowers (The potted azalea was found at Aldi's. It will be replanted later this week.)
Simply place the vase or potted plant in the center of the wire basket. Then surround the flowers/plant with eggs. It is that easy!
A few antique bullion cups were added to the table for added interest. The cups were given to me by my sweet friend Carol. They are Limoge in the Amstel pattern.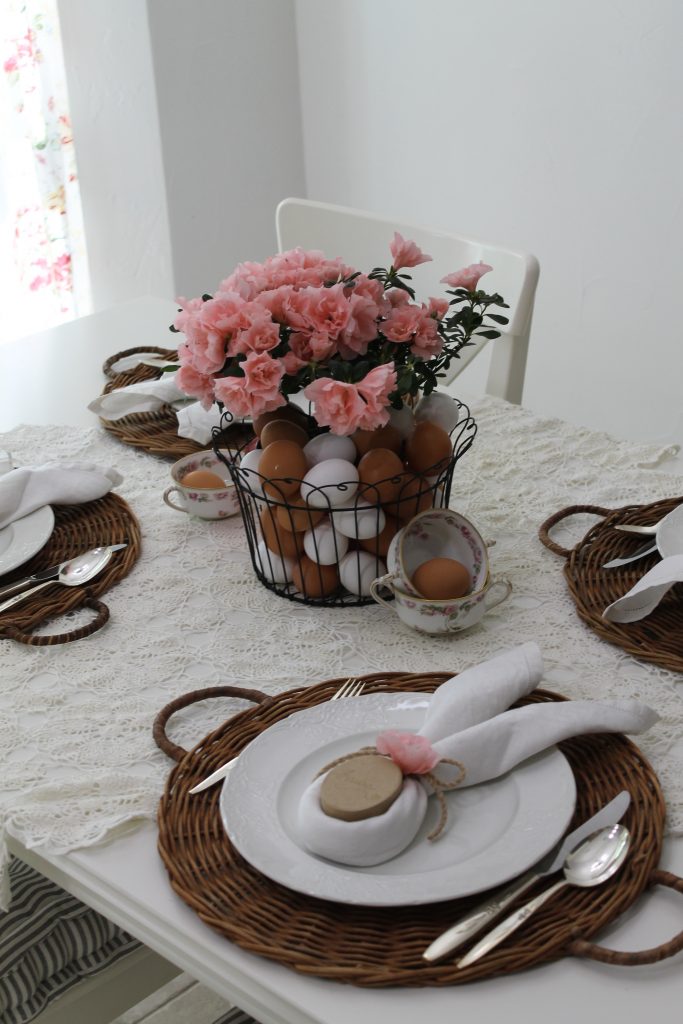 The Place Setting
The place setting could also not be easier. In the original tutorial real eggs were used. But I wanted to give this a sweet twist.
You will need:
One square napkin any color or size. (The one shown is 18 inches.)
Twine or ribbon (Rustic jute was used.)
An egg-shaped box. (Found at Hobby Lobby in the papier-mâché section.)
Candy to fill the box. (Cadbury eggs were used.)
Gold ink pen
A fresh or faux flower for accent.
You could embellish the box in a variety of ways. I left the design simple for my rustic country table.
Simply fold the napkin in half creating a triangular shape. Then roll the small end up towards the larger end tightly. Center the box in the middle of the rolled napkin. Fold the napkin around box and secure with the twine. Add a floral accent.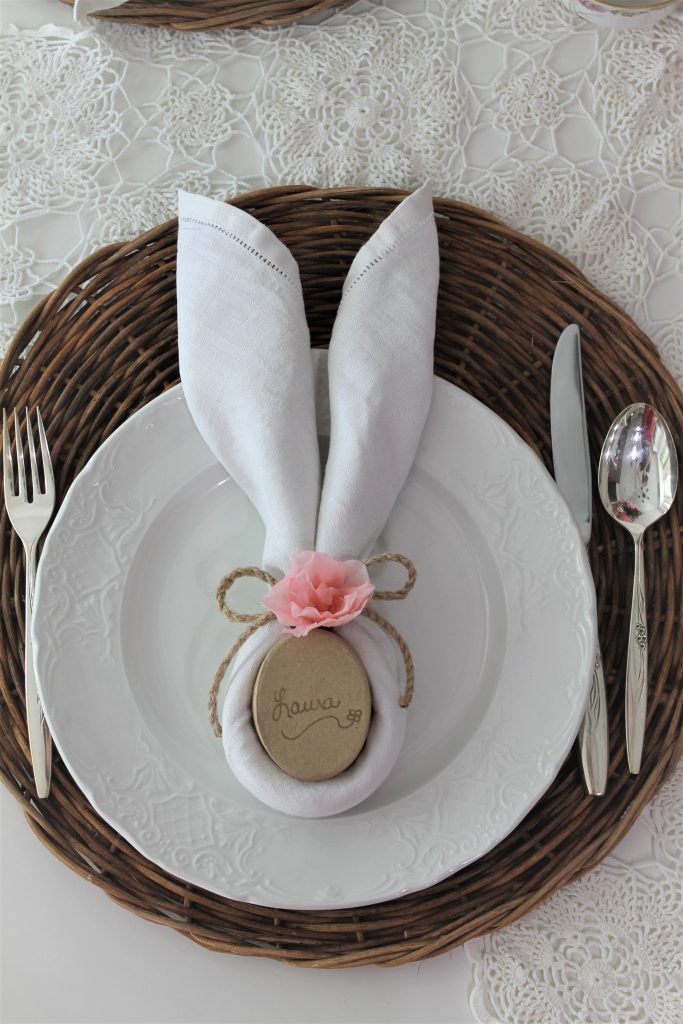 All of the napkins were created in under five minutes!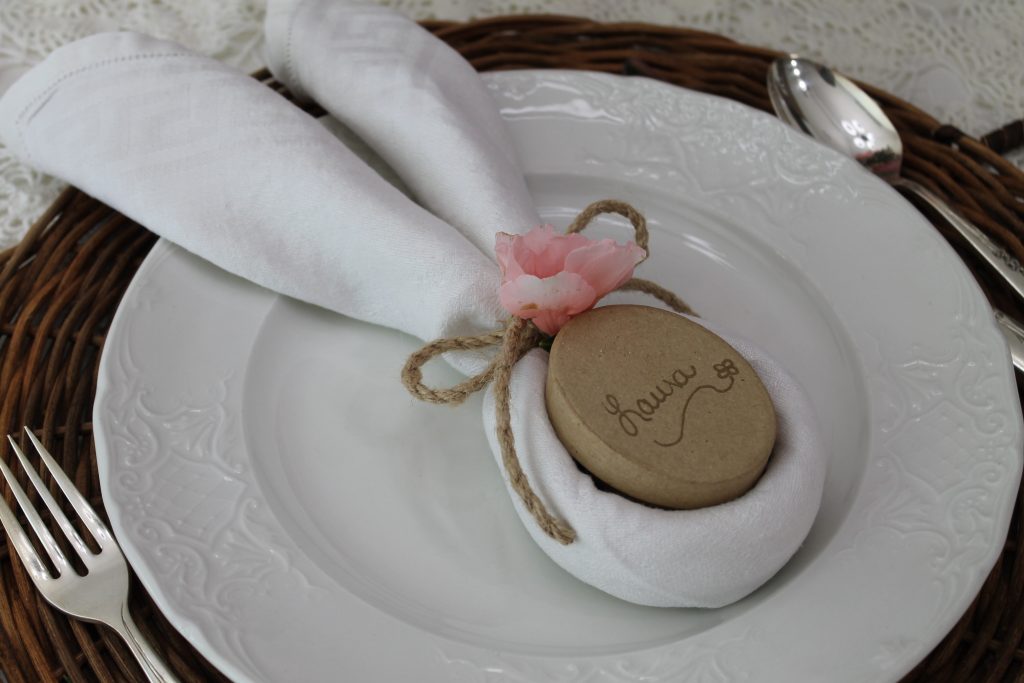 May the peace, love and blessings of Easter be yours.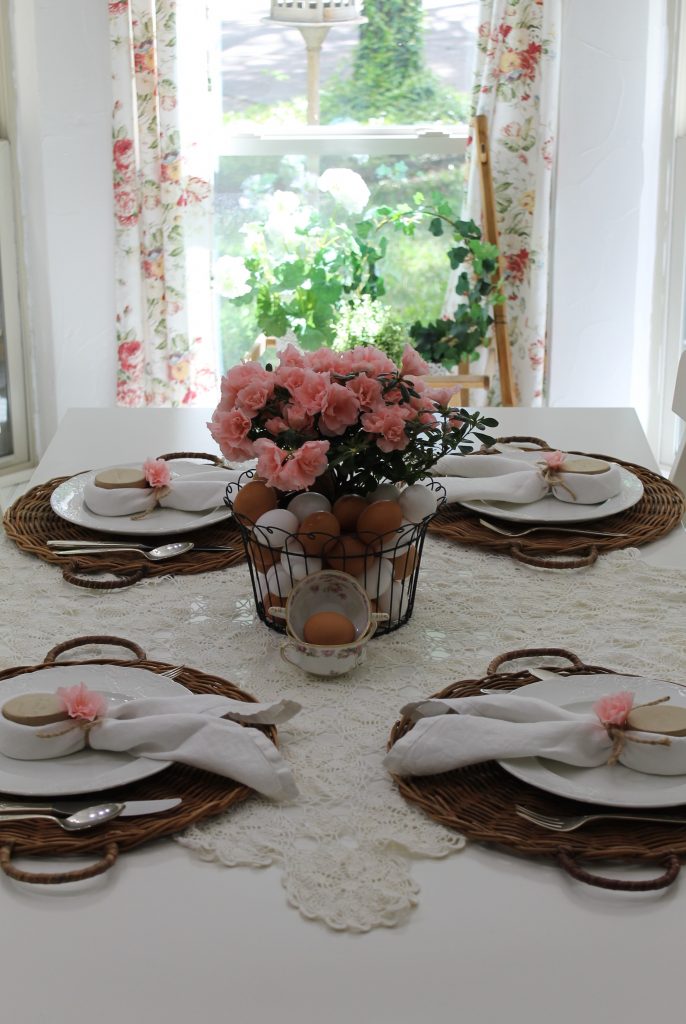 Enjoy the weekend!
I'll be back on Tuesday.
Laura
You May Also Enjoy