Along with Saint Patrick's Day, I think spring might be just around the corner. I hope you will enjoy the Sharin' O The Green Front Garden.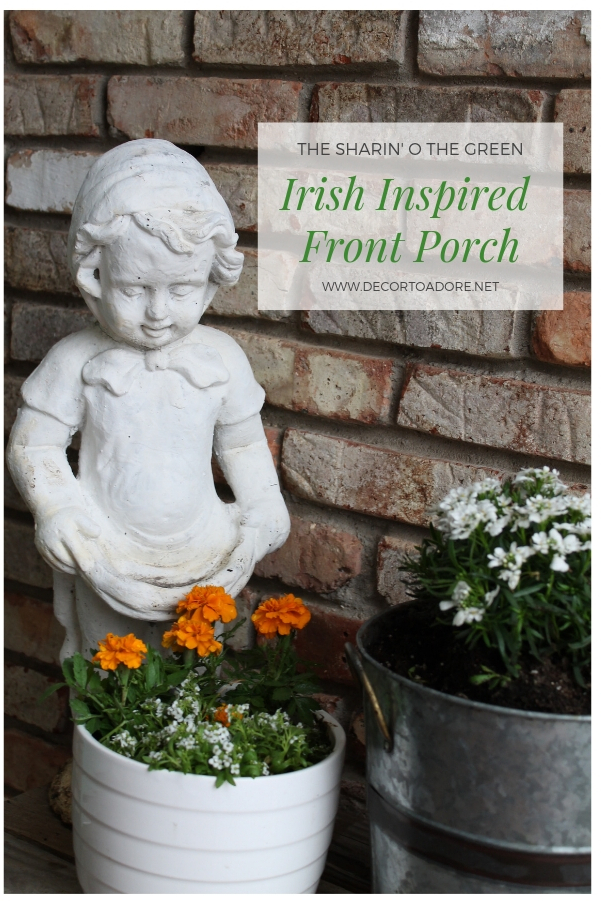 Sharin' O The Green Front Garden
A huge "THANK YOU" to Amber of Follow The Yellow Brick Home for organizing this happy hop.  If are coming over from Our Southern Home may I say, "Welcome!". I loved the green tablescape that Christy shared.
In our front garden, The Top White hyacinths have begun to put on a show. But their full happy faces made the winter beds surrounding them look extra tired.
When the White Lion daffodils also popped up I decided to give the front entry and nearby garden beds on either side a refresh.

So Over Winter Decor
I'm almost embarrassed to say that the front entryway STILL had the same decor its been sporting since Christmas. The front door was also dirty and the porch needed to be swept. But most of all the snowflakes and sleigh bells had to go.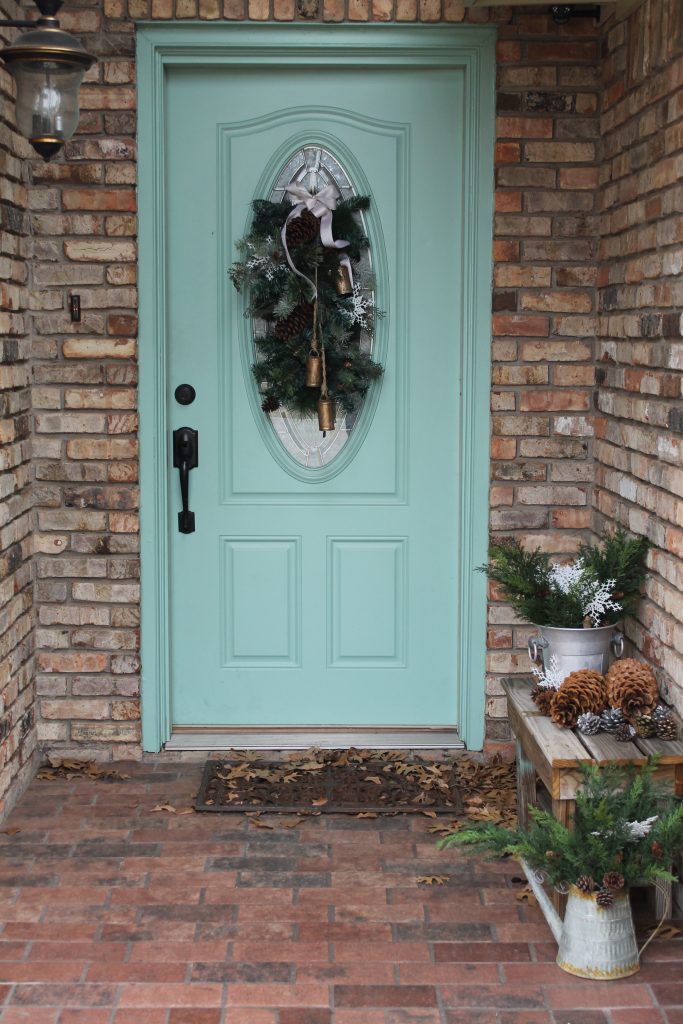 I first cleared away all the old decor. The walk was swept and everything was washed down. This in and of itself was a vast improvement. I always begin decorating the exterior entryway with a wreath. I considered making something new but still really love this polka-dotted wreath.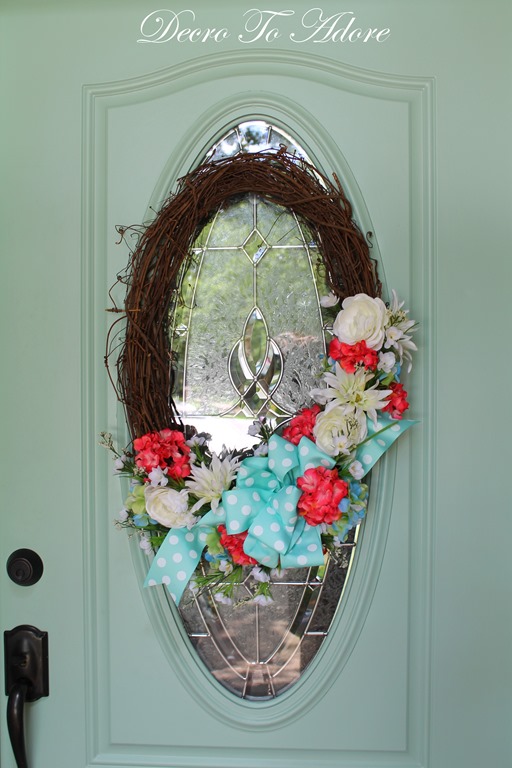 As a bonus the soft colors of green, mint and coral work for the upcoming St. Patrick's Day holiday.
Although technically the Irish flag is green, white and orange. Not coral. But coral works better with the brick of our home . You understand these things I'm sure.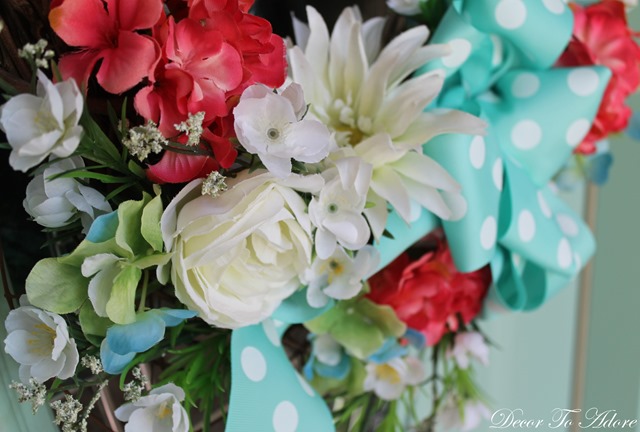 After cleaning the area up and hanging the wreath I went to our local garden nursery. It had recently dipped below freezing earlier in the week here in Texas so finding some pretty plants and flowers in the color palette I wanted proved to be fairly difficult. There were no coral colored flowers to be had anywhere. So I had to settle for orange marigolds.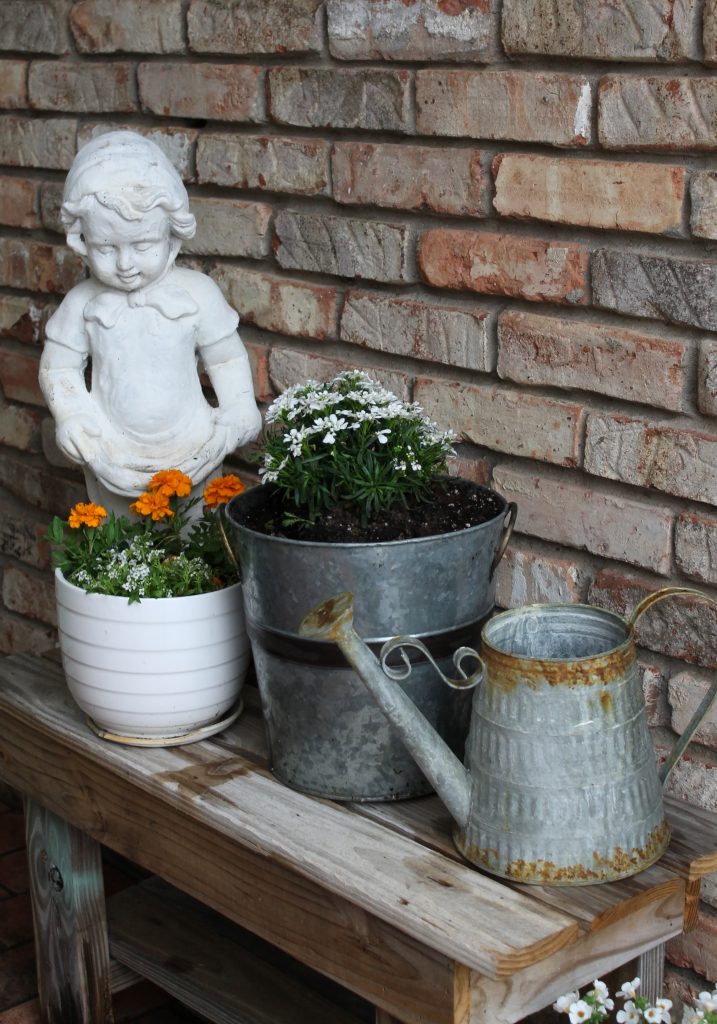 Even so, the vignette is a vast improvement from the dreary "before" photo I think.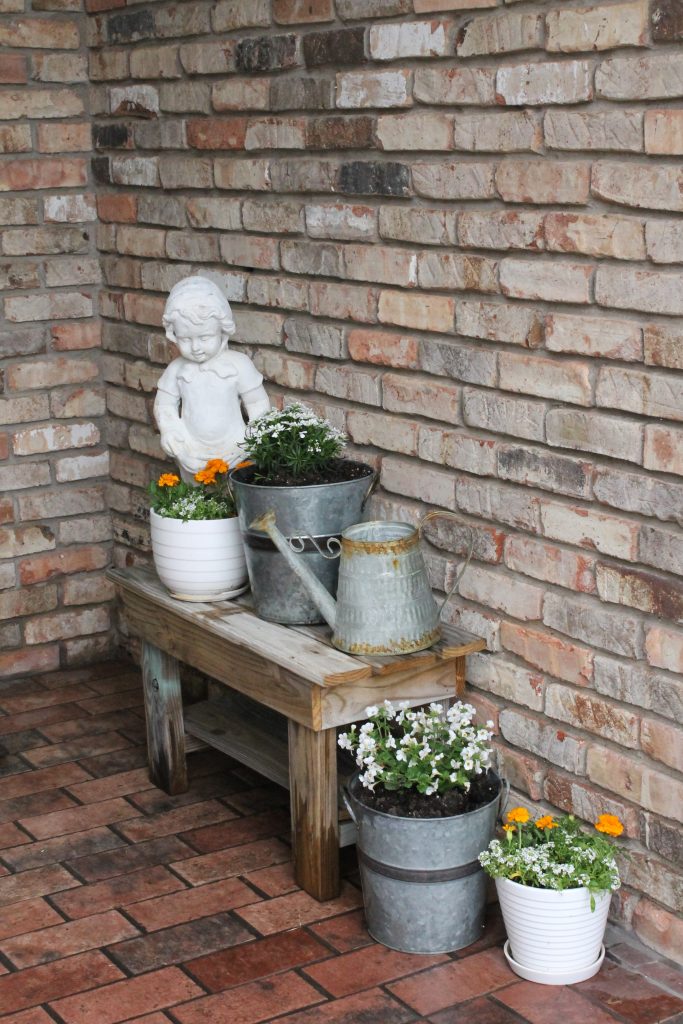 Although I will keep searching for some coral colored flowers so that it coordinates better with the wreath.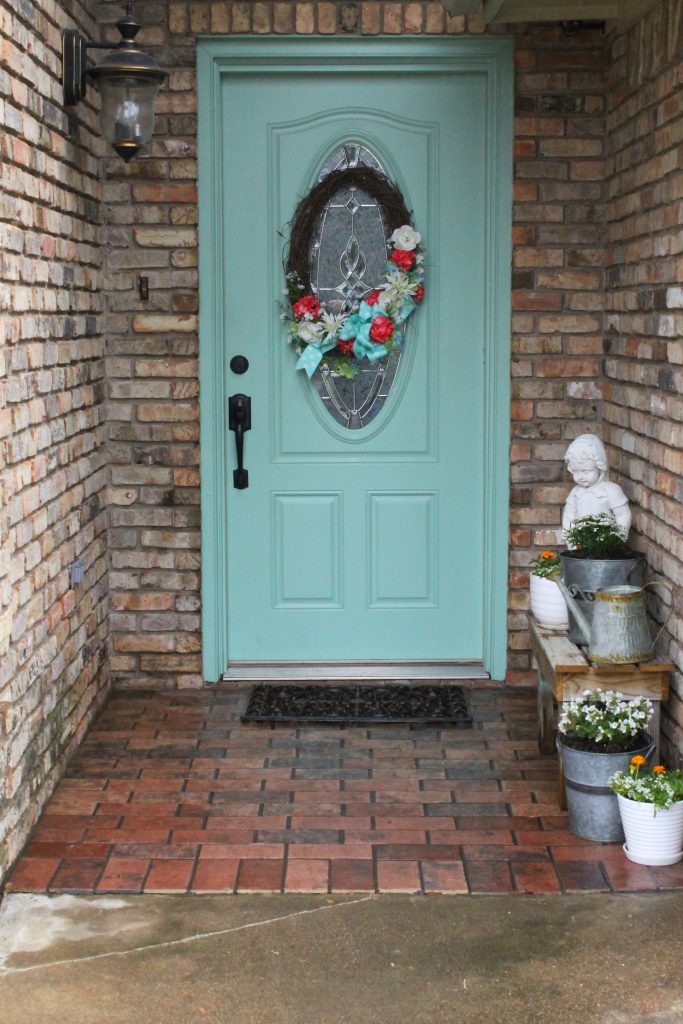 Now On To The Wearin' O The Green
In the two previous years, I have shared some happy green garments I have sewn.
The first was the crossback apron…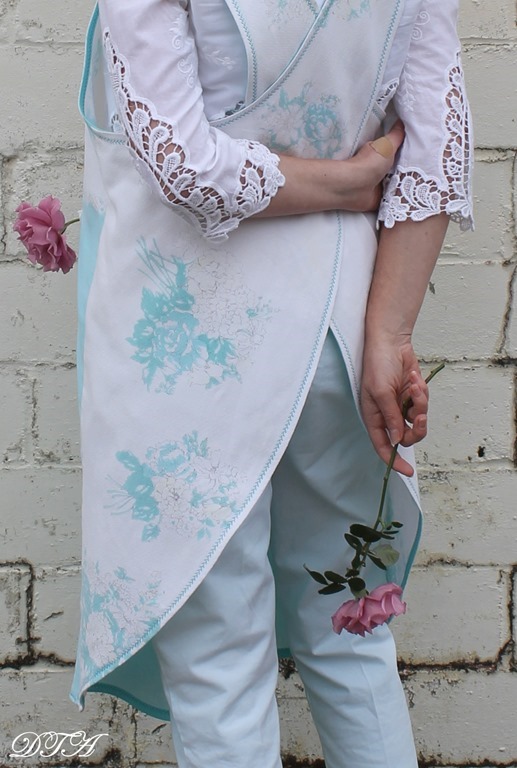 … followed by the Edwardian Dress last year.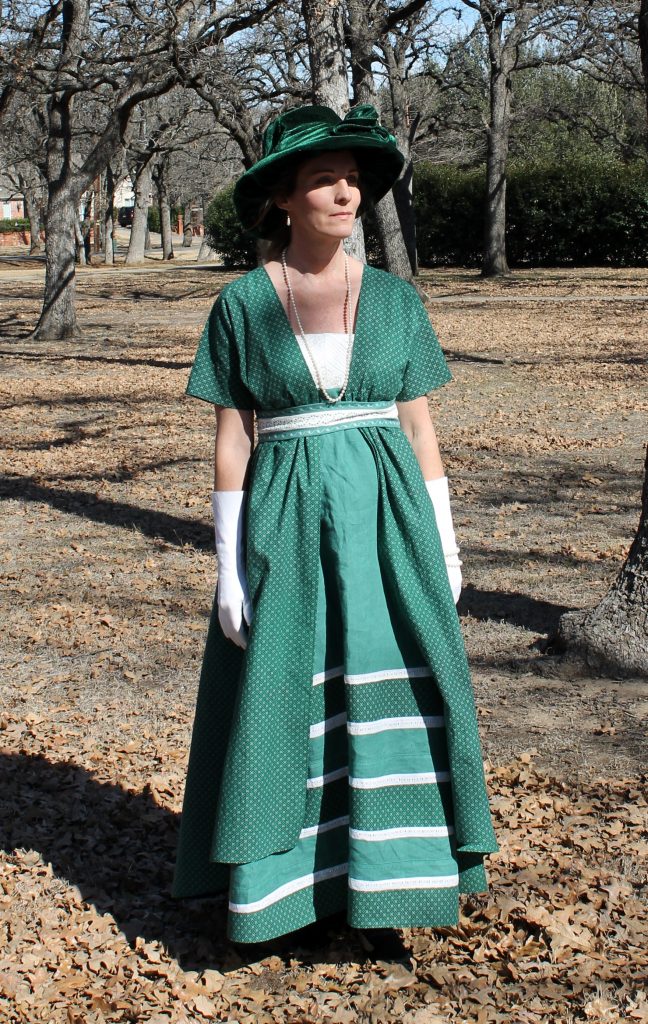 On My Honor
For this year's ensemble, I wanted to do something really FUN!
Although it might not happen in time for this year's wearing of the green but it could be a contender for the DTA Annual October Costume Challenge.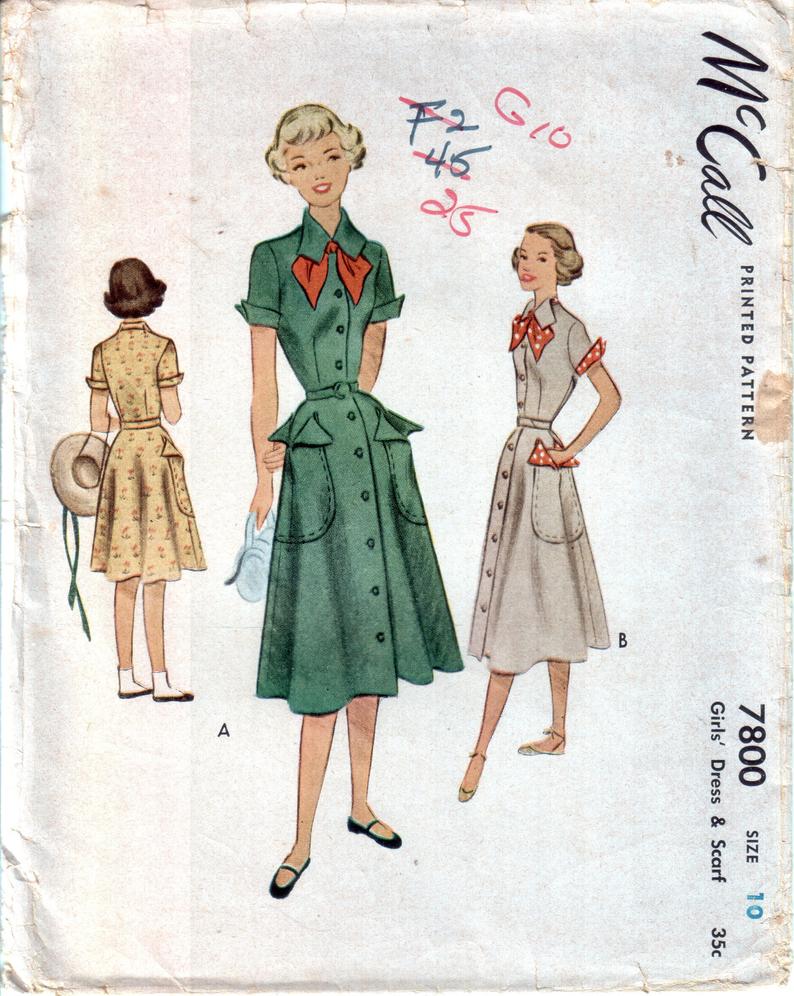 It might not suprise you that I was a Girl Scout. From Brownies all the way to Seniors. I left Scouting at the age of 16 to get an afterschool job. I credit many of the skills I often share here as being first nurtured in Scouts. The Sewing Patch being one of them. Eating my weight in thin mints is another.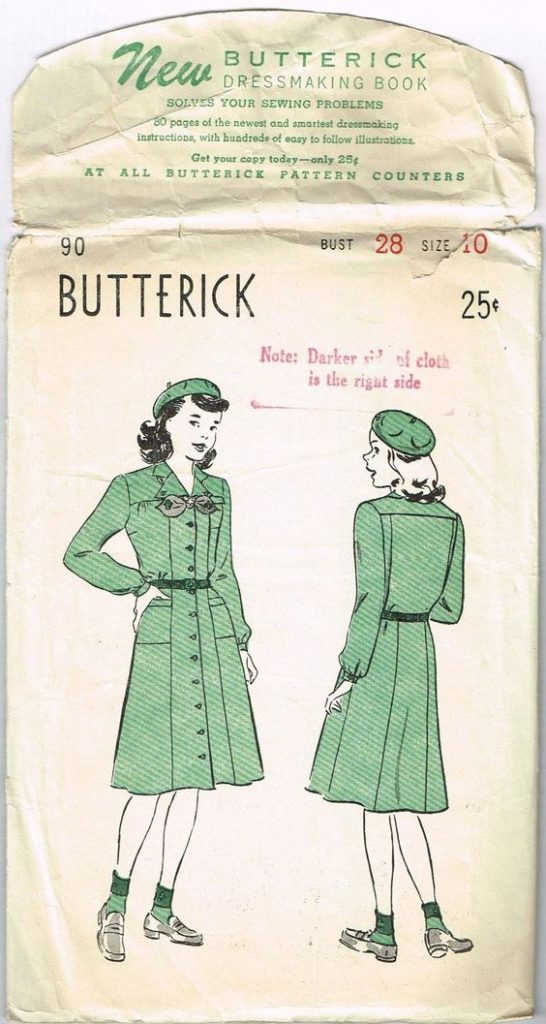 Over the past two years, I have been joyfully collecting official Girl Scout fabric, buttons, and other delights.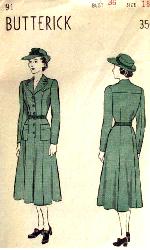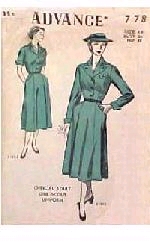 But my heart's desire, a vintage uniform pattern, has eluded me. They can be found on Etsy and eBay for well beyond what I am willing to spend for one blog post.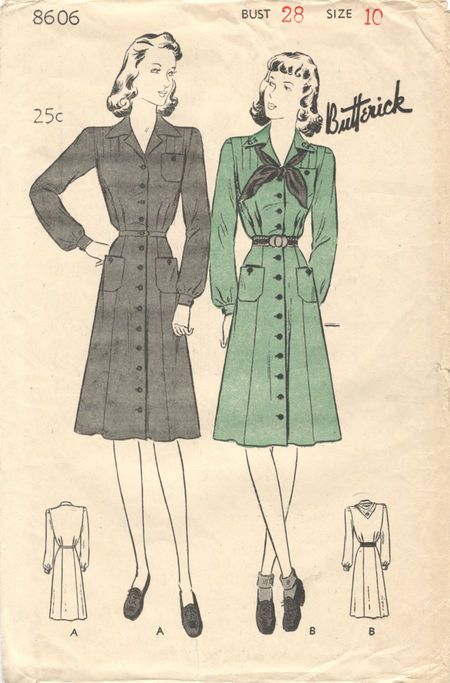 So, my friends, I am asking do any of you possibly have a pattern from the 1930s through the 1950s that you might be willing to lend me? They were made by McCalls, Butterick, and Advance in a variety of styles. On my honor, I would take very good care of it and return it when finished. Even a copy would suffice.
I'm also seeking to purchase the socks, belt, and the yellow Windsor tie or neckerchief.
Up next on the hop is My Thrift Store Addiction. You will LOVE Cecilia's collection of green Jadeite dishware.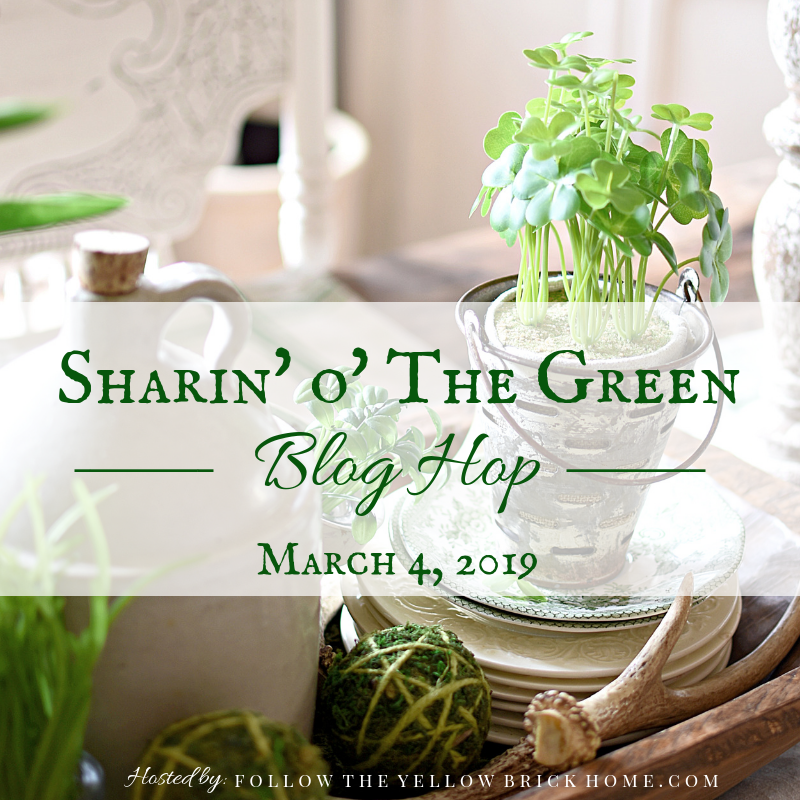 All of the fun Sharin' O The Green posts can be found just by clicking on the links below.
Will you be sharin' or wearin' green?
Laura