Happy weekend dear friends! This past week has just flown by. The Fashionista has been here visiting from Nashville. We have tackled several projects that I will be sharing in the upcoming weeks. No huge makeovers just a Saturday Smiles Refresh. I am SO very thankful for all her help.
Saturday Smiles Refresh
For the past 3 weeks, twelve talented bloggers have participated in a "Choose Your Own Adventure" room refresh. It was so fun to see small changes making a BIG impact. The final reveal posts are listed below.
"BEFORE"
"AFTER"
What To Watch
Have you heard that HGTV has purchased the iconic Brady Bunch House? The former cast is restoring the home to its former 1970's glory. I can't wait to watch A Very Brady Renovation. The digital series is currently seeking all things Brady with a little help from America.
Food Refresh
Since I prepare dinner every single day I'm all for leftovers. I often cook "a little extra" with the intention of saving a bit of time the next night. But I don't want what I serve to come across as a boring repeat. I'm all for a food refresh. This post had several good ideas for transforming basic dishes. Earlier this week I took some leftover roast and veggies and transformed it into a hearty stew. It was even better than the original meal.
Spring Refresh
I love the ideas in this post and here on how to easily transition from winter to spring decor.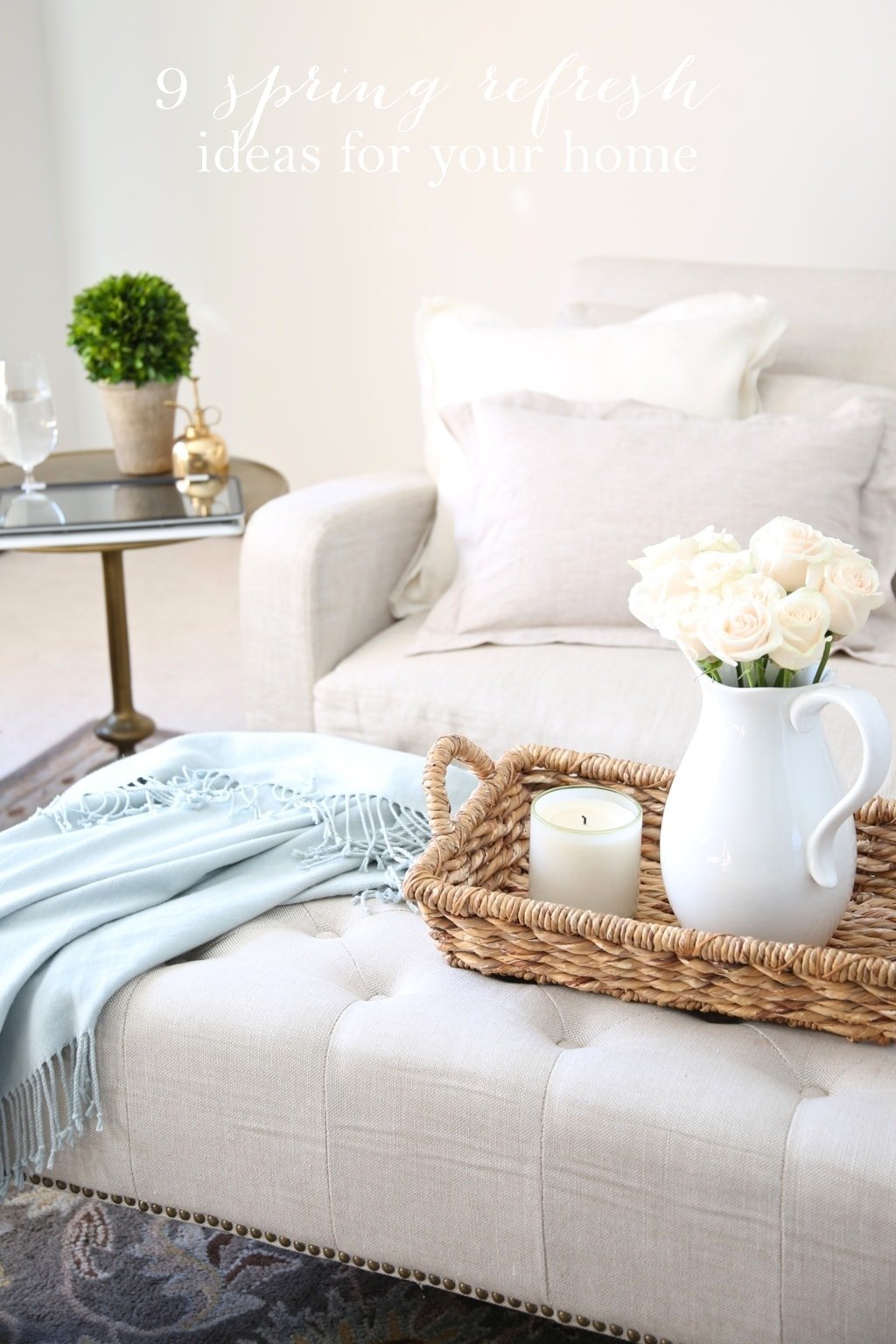 A Lasting Smile
Congratulations to Jose and Liz Marie on welcoming their son, Copeland, through the beauty of adoption. I'm sure their 11-year journey was worth the wait!
I have big plans to completely refresh Storybook Cottage for the spring. It will begin with the exterior garden beds and continue to each room inside.
I'll see you on Monday!
Laura