Today is Shrove Tuesday. The day before Ash Wednesday which then begins the observance of the Lenten fast. This day and the two weeks leading up to it is often marked by feasting and celebration. Most famously in New Orleans here in the states. In Europe, the largest celebration occurs in Italy. May you enjoy the eye candy of Mardi Gras Carnival Costumes in Venice.
Mardi Gras Carnival Costumes in Venice
The Carnevale di Venezia / Carnevàl de Venexia is the more sophisticated older sister of our Mardi Gras festivities.
The Shrovetide season has been celebrated for centuries.
Ritratto di dama in maschera ( Portrait of a lady in mask) by Felice Boscaratti (Italian, 1721–1807).
Revelers create amazing costumes.
Groups will often coordinate their attire so they can easily find one another in a crowd.
I adore the Swan Brigade!
The costumes generally have the influence of the Renaissance or Georgian era mixed with Las Vegas Showgirl.
Elaborate masks are often worn but not required.
The population of Venice explodes during the Carnival Season. Groups of people will rent the luxurious palazzos along the main canals.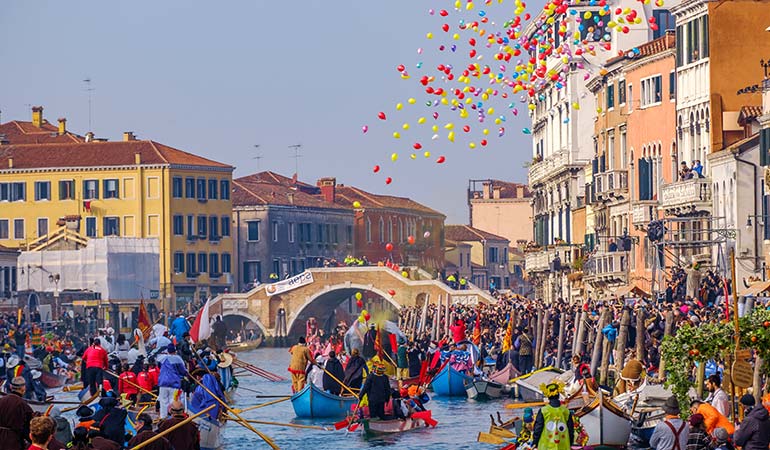 Even the traditional gondolas are transformed during this time of merriment.
Every day there are different balls, dinner, teas, luncheons and other dazzling presentations to attend.
Two ladies I know who are currently attending this year's Carnival are Modern Mantua Maker and Dames a la Mode. They have created fabulous costumes for several events.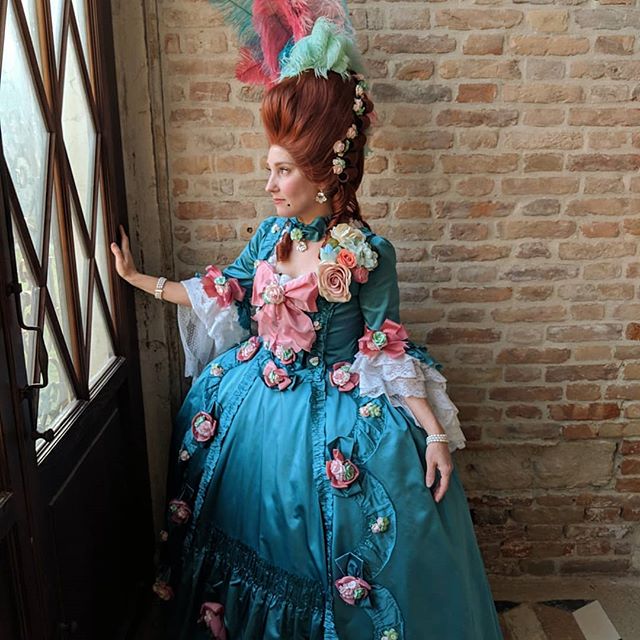 It has been such fun to follow along on their escapades.
I'm currently in the initial planning stages of creating my own Venetian inspired costume. I plan on attending Costume College this July. The theme of this years gala is The Opulent Streets of Venice.
Happy Fat Tuesday!
Laura