Up until last week our formal dining room was still sporting its Christmas decor. Here is a Song In My Heart Valentine Tablescape.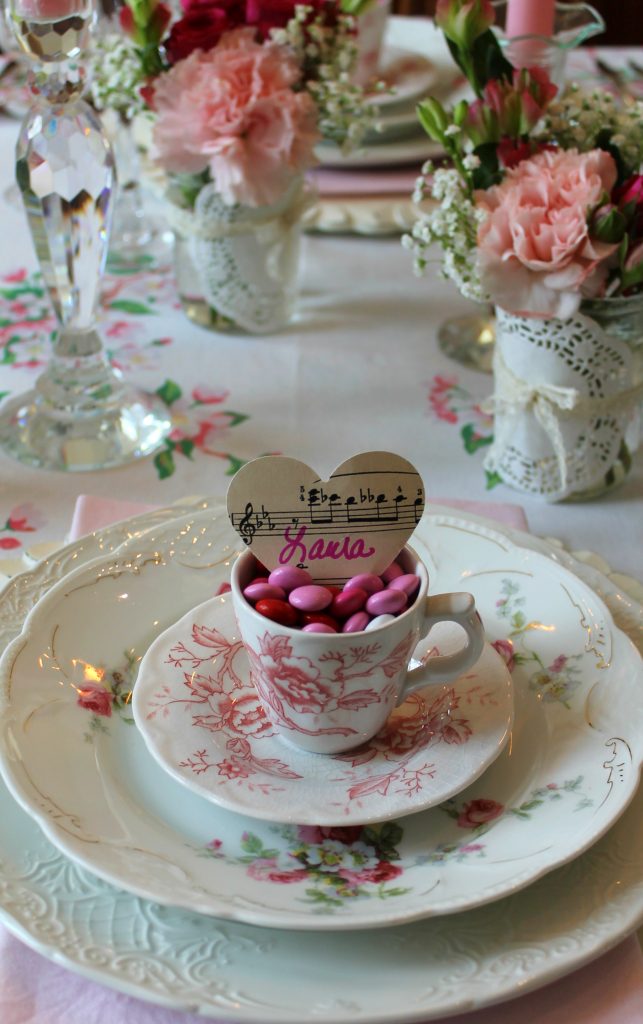 Song In My Heart Valentine Tablescape
I had been gone for a week in Southern California. The day before my return Mr. Decor left for Florida to check in on Pop Gunn. So after a two-week separation, I wanted his return to be extra special.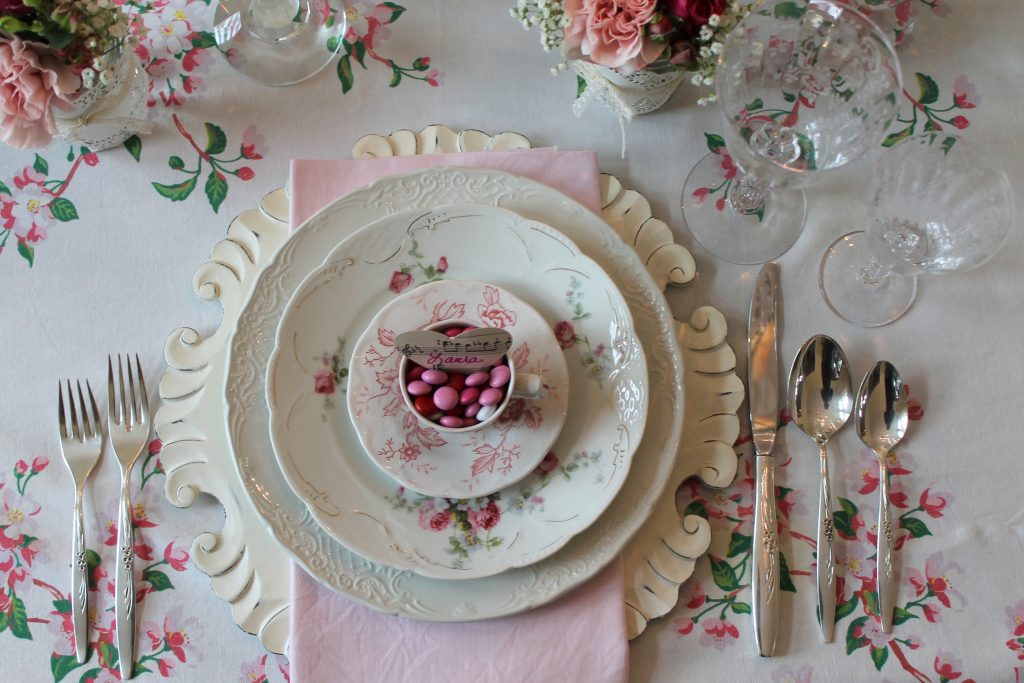 Continuing the lovesong sheet music theme I incorporated various sized hearts on the table and sideboard.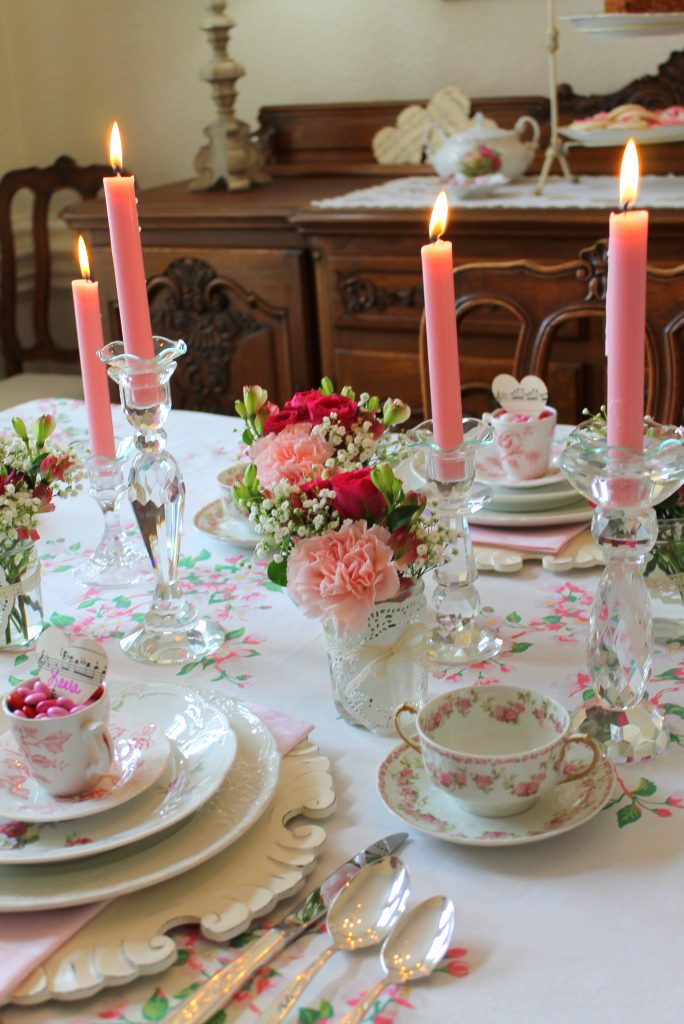 Mini floral arrangements in mason jars joined simple pink candles in crystal candlesticks.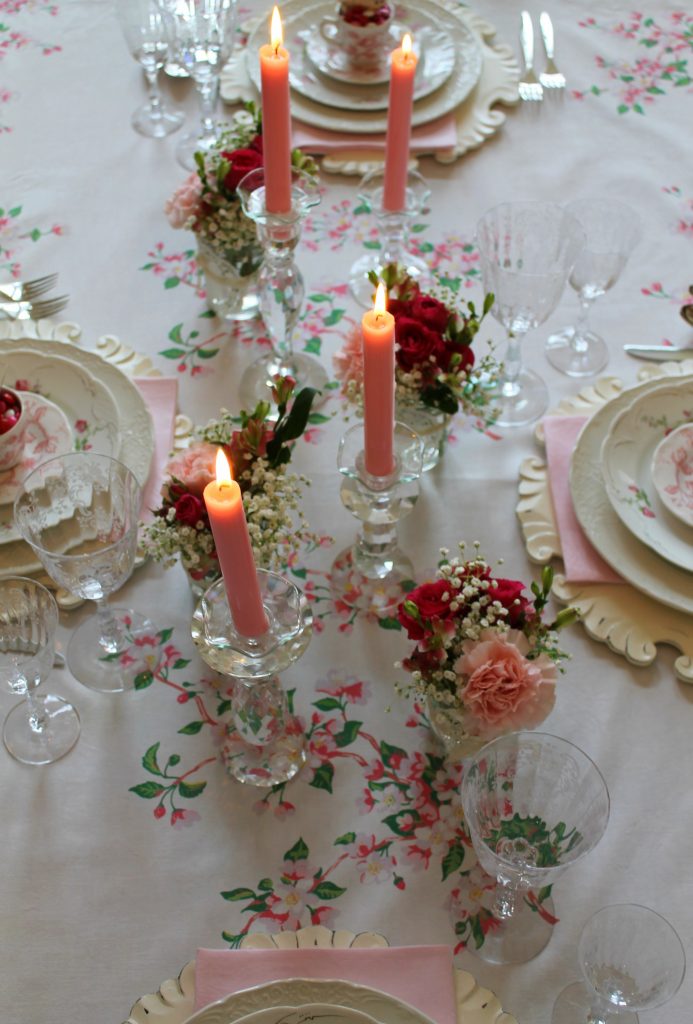 One grocery store bouquet made six cute mini bouquets. They were later given to friends and neighbors to enjoy.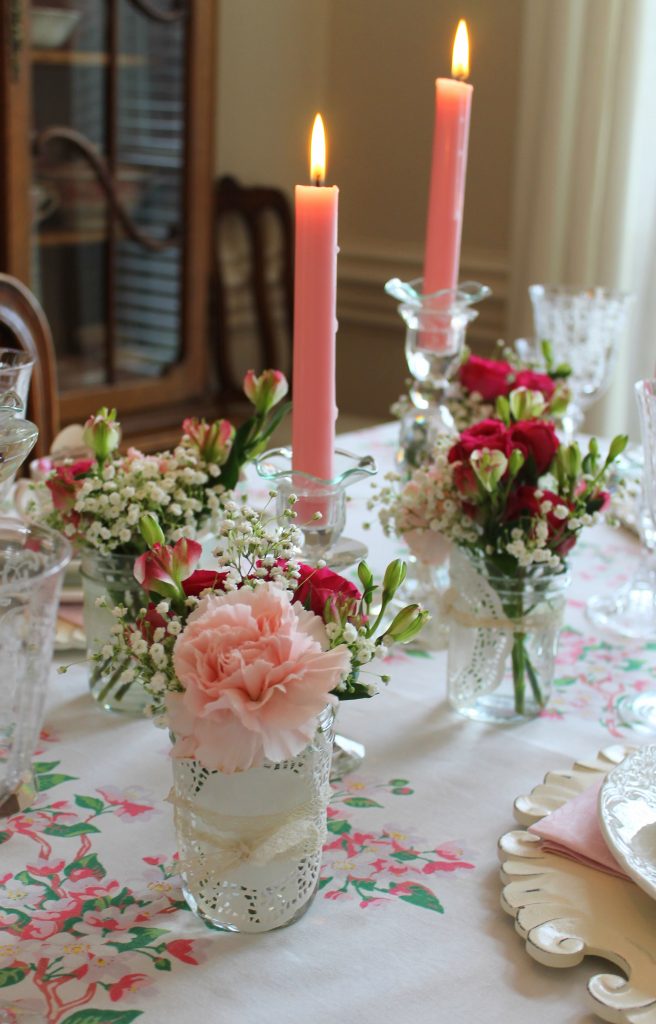 A Sweet Treat
Afternoon tea was enjoyed on Sunday afternoon.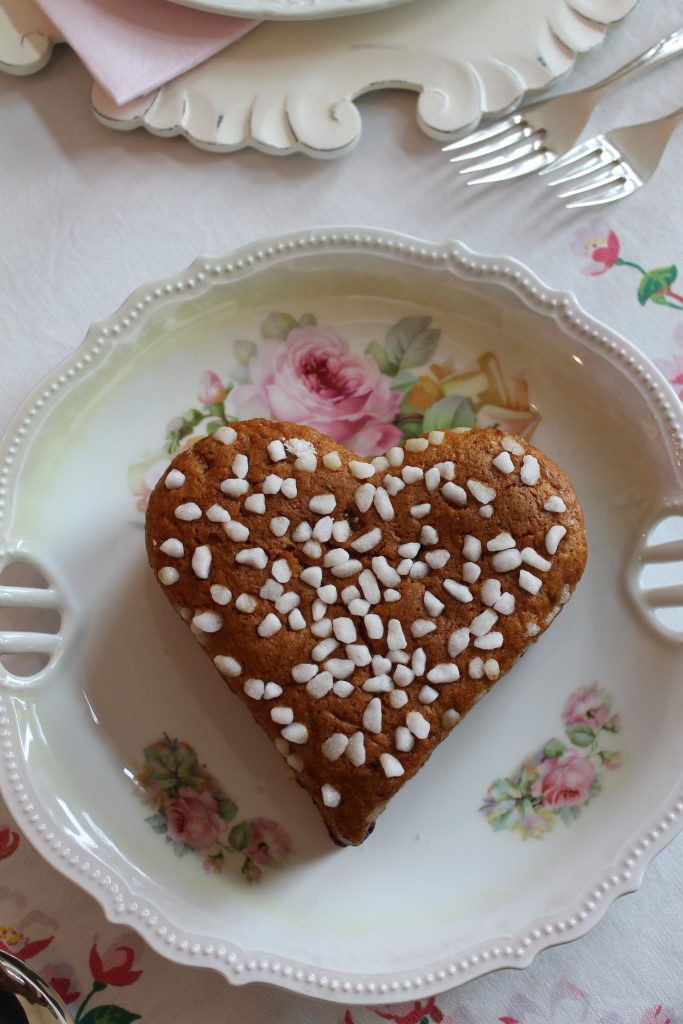 Valentine-themed cake and cookies were purchased from the bakery.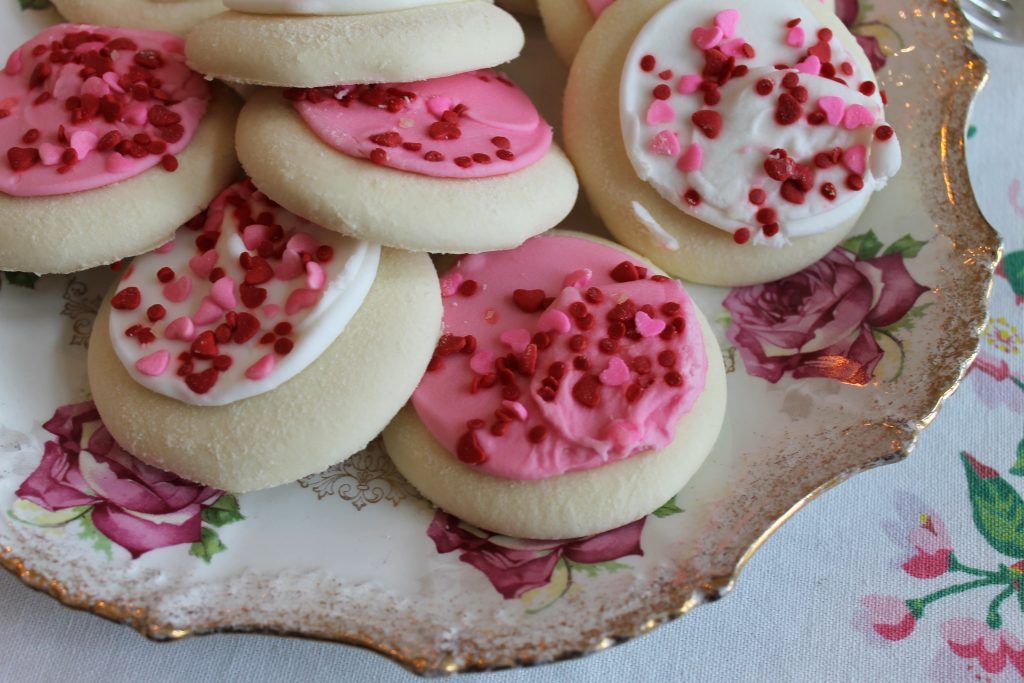 It was truly a delicious reunion.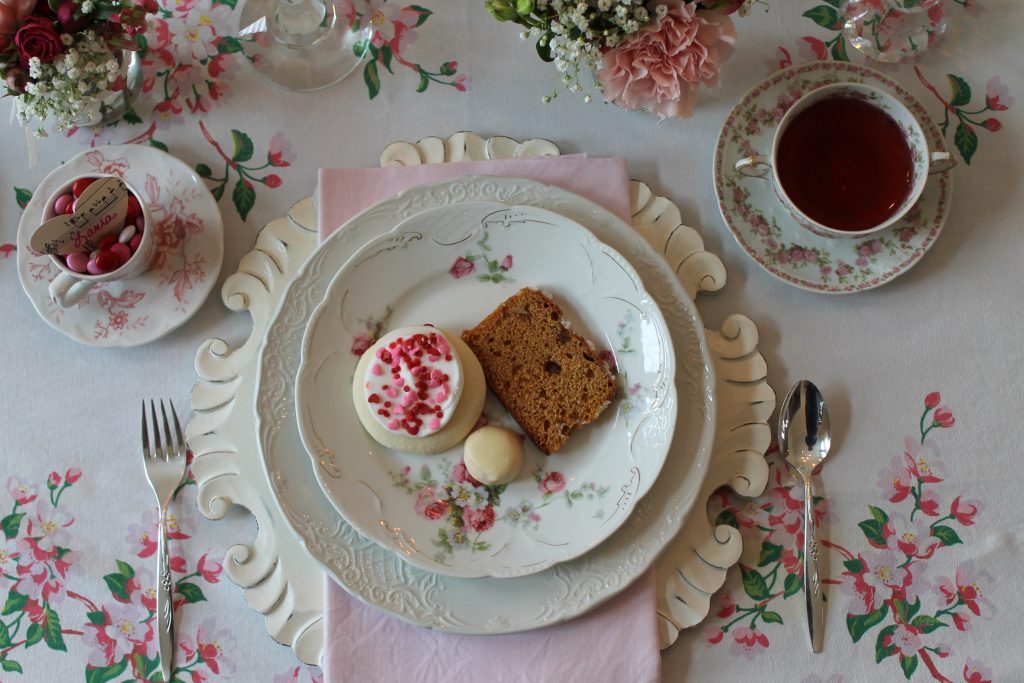 Do you decorate for Valentine's Day?
Laura